Interview | DC digs deeper into Leicester Falcons' Announcement
Having heard rumblings that big changes were in the offing with the Falcons, DC had a chance this week to chat with the Falcons about their big announcement earlier this week – that no Falcons player would pay subs to the club in 2018!
---
So, exciting stuff, but of course the first question right out of the gates has to be: How are the Falcons able to afford this? Obviously you've got players purchasing Team Packs and Jerseys – but how are you covering the rest of the costs that come with running a football programme? Medics, refs, venue hire, training equipment?
Teams across university and senior league usually gather around 50%-60% of their subs. Some may get more or less, this is just the information we've gathered. Whilst we may not have subs and we only make a small amount on top of the jersey & practice gear, we will at least be accruing 100% of that, rather than only a portion.
The first step to building this model, because it won't all click straight away, is to cut down the overheads of running a club. We've minimised our costs.
Next, was to get sponsors that actually want to back us. It was important to emphasise that this isn't a charity – we want our sponsors to feel that when they're buying a sponsorship package from us? It's making them money, even if that's not this season? They're investing in their promotion, via us.
We're forming partnerships with schools, the City Council, and other businesses to help bring down the cost of running a club. By making other areas more cost effective, we were able to re-allocate money towards the refs and medics. We've got some announcements coming soon about where we'll be playing this season, that we're very excited about. Again keeping our costs low but our quality high.
For The Falcons it's all about lowering the barrier to entry and removing the gates.
Obviously you've said there's no subs to the club itself, but will players still be paying their own BAFA membership fees?
Yes, this is a mandatory BAFA rule and isn't a Leicester Falcons fee. It's a BAFA fee.
You've discussed how you think this is a step forwards for the British game in general – is this therefore a model you think other clubs are capable of replicating across the wider British Leagues?
It's not necessarily THE model, there may well be a better one yet, and if so we'd love to hear it! I think what we're doing can be replicated by many clubs. Obviously, there are lots of parameters here, but yes teams with 35+ players at the start of pre-season can probably replicate this.
It's also not just something we apply to our team, with our new City Center home games (more on that another time), we'll be asking spectators 'pay what you want' to spectate our games. This is our attempt to grow a fan base in the city of Leicester, something many of the other bigger brand sports teams in the city are behind.
And if teams wanted to shift towards this model, how would you recommend they go about making this transition? Would you guys be willing to advise other programmes about how they might follow suit?
Firstly, you should definitely speak to us! We're absolutely all about growth of the sport first, Falcons second. Collaboration has often been an issue in Britball, rivalry is fun, but we want this sport to grow. So please reach out to us if you're interested to hear how it's going! There are challenges to overcome in every region.
Guy Kersey has worked hard to get Leicester schools, council, and other sporting teams to back us and help grow the sport in our region. If we think about it in purely business terms, today, modern consumers (spectators and players) purchasing habits focus on 'Value'. Maybe once it was pure cost, then it was quantity, then it was quality, but now it is value, which is really an accumulation of them all as we've all grown smarter over years of buying things!
For this model to work, people need to feel that what we're offering is 'valuable'.
If you're interested in evolving your teams business model, I suggest to watch The Falcons this season and try spot our highs and lows, in the mean time there are great books on 'freemium' business models and before attempting them I highly recommend reading them; try Nick Lovell's "The Curve". Disclaimer; please don't just tack on 'no subs and start charging players more money for jerseys', that isn't how it works. Message us!
Obviously it's something of a running meme in the British game that the Falcons have in the past tried to pay their way to championships. Are there worries that this new model might exacerbate the situation and encourage more criticism?
The Falcons' team is a level playing field, every player that comes to us has the same deal: Mandatory training kit and be at practice, there's no more to it.
Firstly; the Falcons are not the only team to have been accused of this, we're just the most recent fad in memes and that's fine. Ultimately, it's all fun and games until it start damaging Britball's image.
If this is what new players are seeing when they join their University team, how is that helping grow Britball? Last season, the Falcons were the focus of meme attention, next season it will undoubtedly be someone else.
The headlines were 'Falcons players paid to play', they should have been 'Falcons take advantage of University scholarship athletes'. Don't get me wrong, we all had a laugh at memes throughout the season, but our worry is its becoming a little too serious without proper journalism ethics and that could seriously harm the growth of British rookie players.
The midlands are a notoriously crowded area when it comes to British American Football programmes, with a number of former top flight teams having struggled for player numbers in recent seasons – do you think this move will help the Falcons stand out from the crowd and increase the programme's sustainability? Do you envisage this different way of doing things having an impact on any of your local rivals?
Agreed, and it's something we talk about every year, but nothing is ever done about it. We have approached most midlands teams for mergers over the years, but nothing ever comes of it.
I think Tamworth have done an incredible job to put that team together, I hope they continue to grow their team midlands and that we keep Britain's best team outside of London to help grow the game in the rest of the country. Tamworth are having their first 'OTA' on November 18th at 12pm at Cheslyn Hay Leisure Centre, and we'd definitely encourage players to go down and check out what Tamworth are doing! Of course, at the same time we'd recommend checking out our pre-season days for players of varied experience levels on 28th of January and 4th of February at Saffron Lane Stadium in Leicester. Our reason for starting so late is so we can retain players going straight into the season and not lose them over Christmas/Months of waiting.
There are many teams in the midlands with dedicated, hard working, knowledgeable coaches, all with their own history; but we feel it is time for British Football to stop this lateral movement and begin an upwards trajectory. We anticipate some great teams might be forced fold over the next couple of years, but at the same time many incredible teams will flourish; we want the Falcons to be one of those that flourishes.
Alongside this announcement, you also revealed last week the relaunch of the Falcons Under 17s Academy team for 2018. Are there perhaps even more changes and announcements to come from the east midlands?
Yes, we needed to start thinking about the future young players we get in. University is working as a great hook for new players, and in fairness there's definitely an argument that junior feeder programmes work in theory, but often not in practice; many players either quit before reaching senior ball, or head to university and often end up playing for a different senior team! Now that's fine in one way, because at least it's contributing to the growth of the game, but the Falcons would like to see local talent growing and not only the players that can afford to go to University.
Again, focusing on removing the barriers to entry, working closely with city schools to create a junior programme, we access an untapped group of kids who so often watch American Football but have no idea that they can play it in their own city. I'm really looking forward to seeing how this pans out.
Thanks for speaking with us, and as before, I assume if any in the community have further questions they can get in touch with you guys direct?
Yep, just drop us any queries at info@leicesterfalcons.co.uk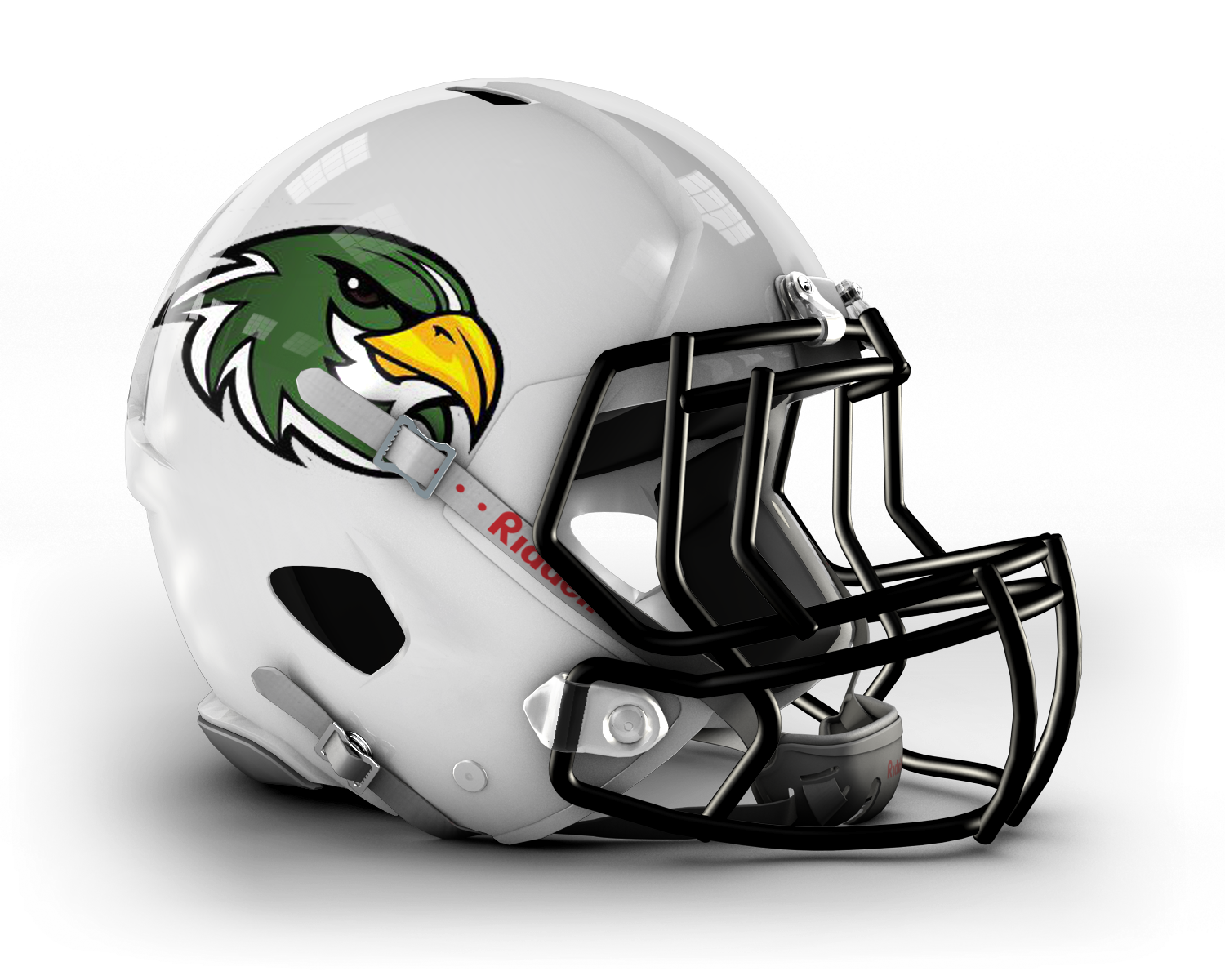 Comments
comments