Match Report | BAFA NL '19 – Pirates vs Tigers
The Glasgow Tigers' first game against local rivals the East Kilbride Pirates for a number of years got off to a bad start, with the home side fumbling the ball inside their own twenty-yard line in the opening moments. The change of possession proved to be all the Pirates needed to get on the scoreboard first, following a big 4th down pass.
Tigers defensive lineman Duncan Gray blocked the extra point – in only his second game since joining the side – and with the score 6-0, the teams went on to trade possession, before the Tigers ensuing drive was stopped by a mixture of tough tackling and penalties.
Back in possession, the Pirates drove the ball downfield and finished it off with a 14-yard run from Dougie Meechan. This time, the conversion kick was successful and the score was 13-0 to the away side.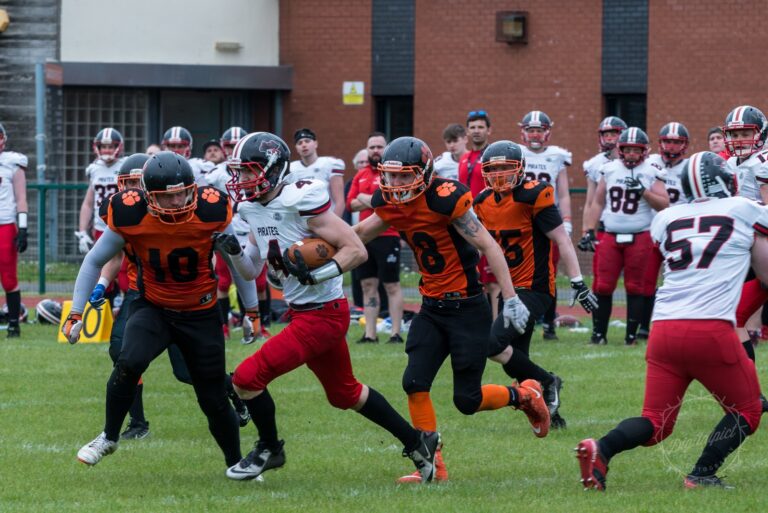 In the second quarter the Pirates added to their lead with another rushing touchdown, leaving the Tigers to try and get some momentum going with the score now 20-0. A wayward pass was intercepted by the Pirates – symptomatic of a disappointing, frustrating first half.
The East Kilbride offence returned, facing another short field and marched down for a second passing touchdown on the afternoon. With the half-time score a healthy 27- 0 in their favour, the Pirates were looking good while the Tigers were yet to get out of first gear.
As the second half began the Tigers kicked off and were further behind when EK's James Lightbody took the kickoff return all the way back for a score. The Tigers Robb Gould just managed to bat down the pass attempt for the conversion, making it 33-0.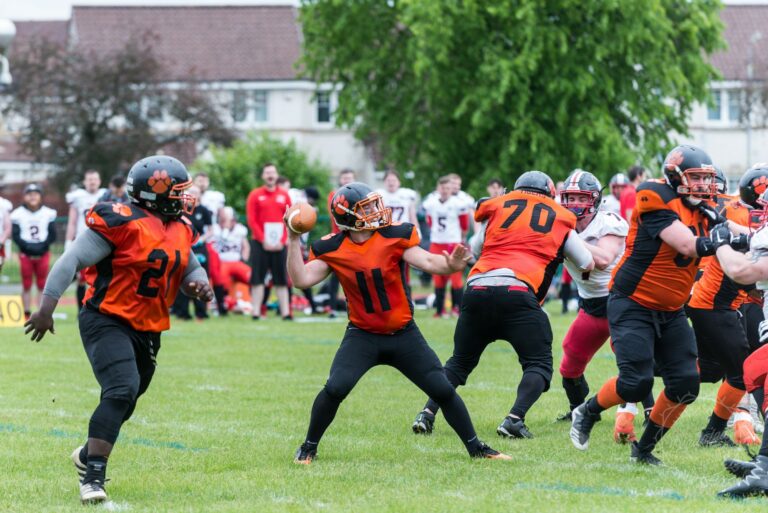 After a Tigers punt in the ensuing drive, Gould came up big again to spark some life into the Glasgow team when he recovered a fumbled punt return. The Tigers offence were on the board when QB Jig McCoy connected with receiver Adam Bennett on a nice 17-yard pass to Adam Bennett before Jason Maclean added the conversion kick.
Read the second half of this Match Report at GlasgowTigersFootball.com
Comments
comments