NFL News – Last chance to register for Twickers Tickets! And Blandino to leave NFL.
Blandino Moving On
The NFL's head of officials has announced he's leaving at the end of May. It's been speculated that he's going to be taking up a role with one of the big TV networks (likely CBS).
Dean Blandino has been the Senior Vice President of Officiating since 2013 although he's been with the NFL for 15 years, joining first as an Intern.
NFL Commissioner Roger Goodell said the following with regard to Blandino in a statement:
"Dean has done an outstanding job leading our officiating staff. He has been a trusted colleague and friend to so many of us around the league. Dean's knowledge of the playing rules, his tireless commitment to improving the quality of NFL officiating and his unquestioned dedication to his job has earned him the respect of the entire football community."
In the statement, the NFL said Dean was going to "spend more time with his family and explore other opportunities."  Dean's wife is British, so perhaps we'll end up seeing him over this side of the pond.
In his career at the NFL, Blandino managed the NFL's Instant Replay department between 2003 and 2009. Dean is no stranger to life on TV, his very popular "Official Review" segment on the NFL Network had Dean in a weekly appearance explaining controversial calls from the week's games.
Here he is shown, in a mock review of a catch/No Catch situation on the network.
The timing of Blandino's move comes as somewhat of a surprise after the league's competition committee recently announced a change to replay rules bringing a centralisation of operations which Blandino was expected to manage.
Blandino was I suspect central to the league owners voting positively towards this centralisation of replay. I'm not sure if the owners would even have passed this resolution of Blandino would not have been in the frame for the role.
The VP role is a thankless task, with fans never happy about whatever decisions are made. Who would want the job? Football Zebras laid out the role.
Twickenham Registration Closes Monday

A reminder that pre-registration for interest in buying tickets for the two games at Twickenham in 2017 closes at midnight on Monday 17 April.
Register now to be eligible to purchase tickets and be a part of the London Games action on Sunday 22 and 29 October between Minnesota Vikings vs Cleveland Browns and Arizona Cardinals vs Los Angeles Rams.
Tickets go on sale for registered members on Draft Day, Thursday 27 April at 10am. Following the success of the London Games tickets for Wembley, only those that have registered for Twickenham tickets will have access to purchase them.
Lynch Set for Raiders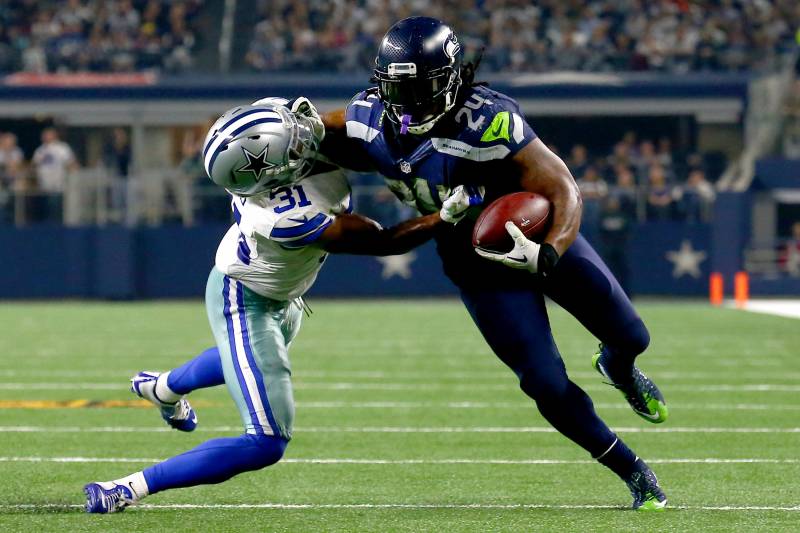 Seahawks 'beast' running back Marshawn Lynch looks set to be a Raider in 2017. Although both teams are still in talks, messages seen yesterday imply the deal is done.
Comments
comments