Opal Series: Round 2 Results
The ever growing game of women's football held it's biggest participation day yet on Saturday with two regional tournaments taking place in Manchester and Hatfield. The Opal series consists of six flag tournaments held over four dates throughout November and December. With 16 teams registered this season they are split into the Crown (northern teams) and Sceptre (southern teams) for Opal 2 and 3.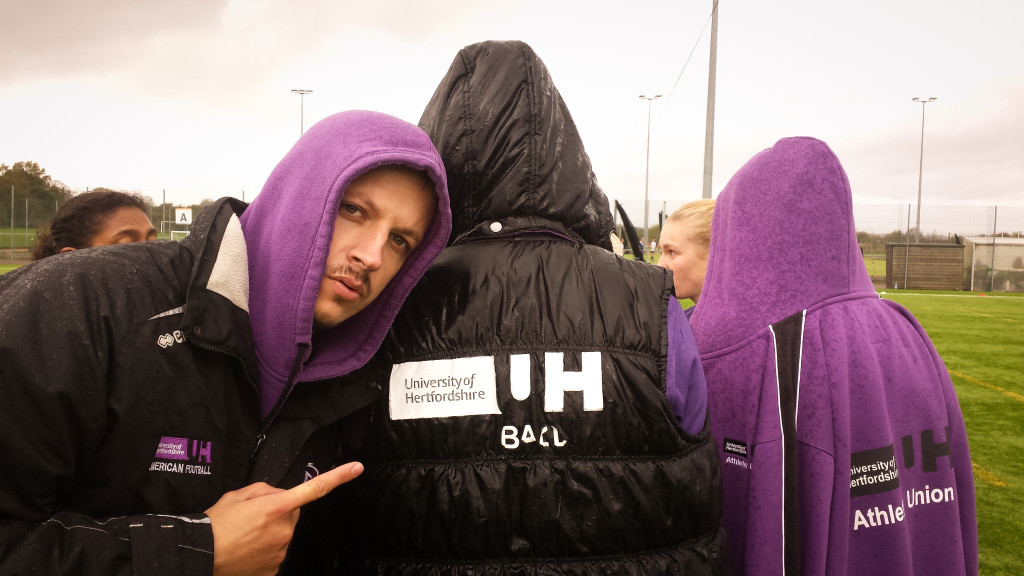 The tournament at Hertfordshire University in Hatfield was ravaged by the weather but produced some high scoring affairs with the hosts winning 46-6 in their first flag match of the season. They didn't continue in that fashion and suffered a group stage defeat 38-7 defeat to Coventry Cougars. The Cougars furthered their Opal series win streak and come away winners 12-6 after a tightly fought contest against the newly formed London Warriors.
1. Coventry Cougars – 12 pts
2. London Warriors – 10 pts
3. Northants Titans – 9 pts
4. Hertfordshire Tornadoes – 8 pts
5. RHUL Bears – 7 pts
6. Solent Thrashers – 6 pts
7. Portsmouth Destroyers – 6 pts
In Manchester the competition was a lot tighter with all but three of the group matches being decided by a score or less. Some of the more established teams struggled to put points on the board which meant the final was contested by new teams Manchester and Leeds. The hosts were looking to use their home field advantage and improve on their 2nd place at Opal 1. It came down to a missed XP as Leeds in their first tournament won 14-13 and no doubt will be regretting the points lost by not competing in Opal 1.
1. Leeds Beckett University – 12 pts
2. Manchester Titans – 10 pts
3. Warwick Wolverines – 9 pts
4. Teesside Steelers – 8 pts
5. University Of Nottingham – 7 pts
6. Sheffield Hallam Warriors – 6 pts
7. Derby Braves – 6 pts
8. Gloucester Centurions – 6 pts
Flag isn't always non-contact.
At the halfway stage the overall standings are as follows:
1. Coventry Cougars – 24 pts
2. Northampton Titans – 21 pts
3. Manchester Titans – 20 pts
4. London Warriors – 19 pts
5. Warwick Wolverines – 19 pts
6. Teesside Steelers – 17 pts
7. University of Nottingham – 15 pts
8. Gloucester Centurions – 14 pts
8. Royal Holloway Bears – 14 pts
10. Derby Braves – 13 pts
11. Leeds Beckett University – 12 pts
12. Solent Thrashers – 12 pts
13. Portsmouth Destroyers – 12 pts
14. Hertfordshire Tornadoes – 8 pts
15. Sheffield Women Warriors – 6 pts
Comments
comments