Playoffs And Relegation Scenarios: Division One
We've had the minions take a look at the standings and remaining fixtures to decipher what every team in contention – or fighting for survival – needs to do. The Premier was relatively straight forward. Division One has caused a migraine or two…
NFC1 NORTH
Every team in the NFC1 North has something to play for, be it post-season football or middle tier survival. Without further ado…
Post-season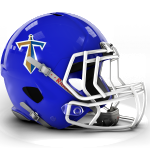 Manchester Titans
(7-1; vs Rams, vs Vikings)

At 7-1, the Titans aren't mathematically guaranteed playoff football. A win over Yorkshire in their next fixture would guarantee the conference title, but a loss gives the Rams the H2H advantage, and a big – though slightly unrealistic – defeat to Newcastle (45+ points) could see them slip to third if other results go against them.
Yorkshire Rams
(5-2; at Titans, at Trojans, at Vikings)

Yorkshire's post-season destiny is in their own hands. Win out, and they win the NFC1 North. Defeat against the Titans however, would mean that the Rams would need to beat the Trojans AND Vikings just to secure the second seed coming out of the conference.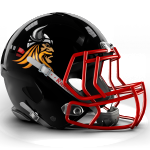 Newcastle Vikings
(4-3; at Trojans, at Titans, vs Rams)

Incredibly, three sides can still top the conference, including Newcastle. However, they'd need to win out, beat Manchester by 45+ points and hope the Rams also beat the Titans. If the Rams beat the Titans and Trojans, Newcastle can finish #2 by winning out and getting the big win over the Titans.
Relegation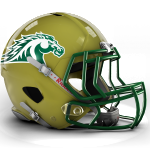 Doncaster Mustangs
(2-7; at Trojans)

As long as results in the Trojans' games go their way (i.e. Trojans lose), if the Mustangs beat West Coast in the final game of the season, they are mathematically safe from the relegation trap door in 2017. If West Coast pull of a couple of miracles, though, relegation could be confirmed before the two sides meet.
West Coast Trojans
(1-6; vs Vikings, vs Rams, vs Mustangs)
Beat the Vikings and Rams, and the Trojans are safe from the basement in the NFC1 North before playing Doncaster. Lose those two fixtures, then West Coast would need to beat Doncaster in the final game of the season. Not an easy task when WCT have conceded 195 points in 4 games against the teams this season.
Comments
comments