Playoffs And Relegation Scenarios: Division One
NFC1 SOUTH
Much like the NFC1 North, every team in the conference has something other than pride to play for.
.
Post-season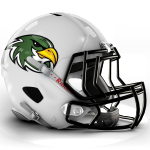 Leicester Falcons
(7-1; at Caesars, vs Bulls)
The win over the Caesars secured post-season football for the Falcons, owing to the H2H over Sandwell. The conference title will be secured with another victory over Nottingham on 23 July. If they lose, they can still win the title if the hypothetical defeat to  Nottingham is by less than 26 points providing they beat the Bulls.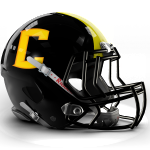 Nottingham Caesars
(7-1; vs Falcons, at Steelers)
One more win for the Caesars will guarantee post-season football. Win out, and they retake #1 and the conference title in the NFC1 South. However, two defeats in the final two games of the regular season would see the Caesars drop to 7-3 and potentially OUT of the playoffs…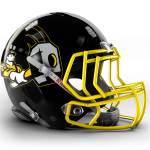 Sandwell Steelers
(5-3; at Bulls, vs Caesars)

It's go big or go home time for Sandwell. One more defeat eliminates them from playoff contention. To clinch #2, Sandwell need all of (1) Falcons to beat Caesars, (2) a win over Bulls and (3) a win by 5 or more points over Nottingham in the final game of the season. This is going to get exciting.
Relegation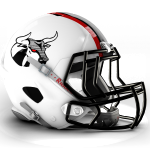 Birmingham Bulls
(1-6; vs Steelers, at Jets, at Falcons)
One win from three games. That's what the Bulls need to avoid finishing at the bottom of the barrel in the NFC1 South. With Leicester flying, it's more realistically going to happen against Sandwell or Coventry. If they lose to Sandwell, then the clash against Coventry will be one to watch…
Coventry Jets
(0-9; vs Bulls)
It's now or never for Coventry. The 18-14 defeat to Birmingham earlier in the season means safety is out of their hands (for the time being…). If Bulls beat Sandwell, Coventry are down. If the Bulls lose, then Coventry need to beat Birmingham by 5 or more points and hope the Bulls fall again to the Falcons.
Comments
comments