Power Rankings | BAFA NL Adult Premiership: Week Seven
Power Rankings are here once again following an exciting Week Seven!
And, as noted we're doing things differently for 2018!
We're collating this year's rankings via a completely new format – polling not only our own BAFA National Leagues team of correspondents but also giving all of our passionate Patreon supporters the opportunity to determine how these rankings stack up!
Each contributor submitted their own picks of who's top dogs in each tier, and then we tallied it all up to create these amalgamated rankings!
Once again, this new format of selecting the top ten teams in each tier is proving tempestuous!
---
12. Bury Saints ( = )
The Saints can at least cling on to the fact they put up some points of their own at the weekend, taking on the ever-impressive London Warriors.
However, they gave up their second #50Burger of the year so far and short on players they look well off the pace in the top tier.
We'll see them again in Week Nine, travelling to the Olympians.
11. East Kilbride Pirates ( = )
The Pirates remain outside the top ten for a third straight week.
More worrying, they've gone two games without putting up any points – particularly concerning when they take on the Edinburgh Wolves in their second #ScotOff of the year, eager to overcome the one-point lossfrom Week Four.
10. Farnham Knights ( = )
Farnham remain locked in the #10 spot following a pasting against the Blitz – the 75 points conceded the biggest of the year so far in the top tier!
Still, their talent showed through in a couple of scores of their own, and they'll look to build on what progress they've been able to make so far this season when they travel to the Aztecs in Week Nine.
9. Merseyside Nighthawks ( = )
The Nighthawks' disappointing season so far continued on Sunday as they fell behind in the second half versus the Giants.
Despite a highly competitive first half of back and forth play, the Merseyside side couldn't keep pace, putting them at 0-3 on the year so far.
They host the Titans this weekend, desperate to start building some momentum.
8. London Olympians (Down One)
The Os drop a spot as others rise. They picked up their first win back in the top tier against the Knights a couple of weeks ago but may struggle to maintain that momentum this week when they host the Warriors.
7. Bristol Aztecs ( Down One )
Bristol drop a spot following their bye. They return this weekend to host the Blitz for a second-straight meeting between the two and will hope to put in a better performance than the  53-9 loss they suffered last time around.
6. Edinburgh Wolves (Down One)
The Wolves slide a spot as others climb… and their fifty burger loss to the Phoenix might also have something to do with it!
Carrying a couple of injuries they'll be eager to bounce right back this weekend versus the East Kilbride Pirates in a crucial rivalry game.
5. Sheffield Giants (Up Three)
Sheffield take a giant stride up the rankings following their big second-half performance against Merseyside.
They head to a couple of byes, before returning to travel to the Phoenix in Week Ten.
4. Manchester Titans ( = )
Manchester maintain their fourth place ranking courtesy of a confident win over the Pirates.
They take on Merseyside for a second time this season on Sunday, with the first meeting between these two a tough, back and forth game… It'll take something very impressive however to allow the Titans to breach the top three spots in these rankings!
3. London Blitz (Down One)
We guess the wind was blowing a different direction this week as the Blitz and Warriors swap place once again!
The 2017 Championship runners-up have been dominating on offence this year with four straight #50Burger performances… Can they keep that streak alive when they head to the Aztecs on Sunday?
2. London Warriors (Up One)
The Warriors rise back into the number two spot following their comprehensive win over Bury.
They travel to the Olympians this Sunday and similarly to the Blitz will be eager to keep their streak of fifty burger performances going.
1. Tamworth Phoenix ( = )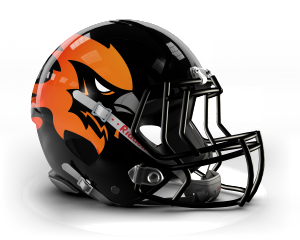 And following back-to-back dominant showings in their domestic outings, the Tamworth remain top the top tier rankings for another week.
They host the Oslo Vikings in their third NEFL fixture this Saturday, before returning to domestic action in Week Nine against the Nighthawks.
---
If you want to contribute to our Power Rankings, get access to extra exclusive content, and support DC's goal of growing the British game?
Head to Patreon.com/Dblcoverage to #GrowTheGame
Comments
comments