Power Rankings | BUCS 2018/19 Preseason Power Rankings: Division Two
The BUCS season is upon us, and so our Power Rankings return along with your opportunity to have your say on how things stack up across the three tiers of the University game!
We're collating this year's rankings via the highly successful format used this past summer – polling not only our own team of BUCS correspondents but also giving all of our passionate Patreon supporters the opportunity to determine how these rankings stack up!
Each contributor submitted their own picks of who's top dogs in each tier, and then we tallied it all up to create these amalgamated rankings!
If you want your say on who's top dog in each tier? You can join our Patreon for just $1 a month and directly contribute to the growth of the game, and DC's survival!
Head to https://www.patreon.com/dblcoverage to learn more.
But without further ado, let's see how our contributors see how our pollsters see the largest tier of the University game stacking up as we near the start of the season!
10. Bristol Barracuda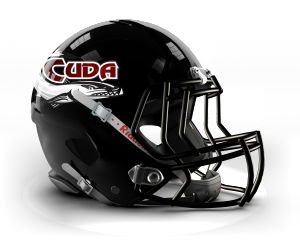 The 'Cuda were disappointed by their 2017/18 campaign – their performance fluctuating from one fixture to the next.
They pushed conference champs, the Stags, hard in Week Six last season, and even gave the Premiership-bound Bullets a good run in their annual Varsity game, but ultimately ended the year with a disappointing 2-4 record.
Still, they've had an active preseason, including testing themselves against Division One's Bath Killer Bees, and it's paid off with a preseason rankings spot.
9. Solent Redhawks
The Redhawks had a number of close games last season, always within a score of two, but ultimately couldn't find their way to a W in the tough 1A South West.
Still, an experienced coaching staff and strong links to local programmes should put them in good standing to bounce right back up again this year if they can get their offence moving – something they had trouble with last year.
8. MMU Eagles
A surprisingly strong ranking spot for the Eagles, who didn't see postseason balling 2017/18 – overshadowed by the outstanding Coventry Jets and a Huddersfield Hawks outfit in rare form.
They've got some great facilities and it's all to play for in the reshaped 2A Midlands this season.
7. OBU Panthers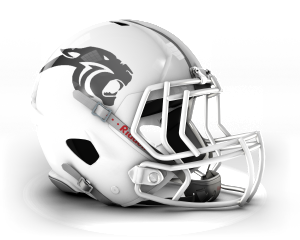 The Panthers narrowly missed out on the 2A South West conference crown last season, outmatched by a dominant Stags side during the regular season, and losing out to snow in the playoffs.
Still, they're coming into the season amongst the favourites for a crown in the ever-competitive region.
6. Leeds Gryphons
The Gryphons may have found themselves relegated at the end of last season, but there's little shame in falling afoul of what, year-in-year-out looks to be one of the toughest, most competitive conferences in Uniball.
They took wins over both the Hallam Warriors and LJMU Fury last season, and pushed other teams hard, too.
If they're still playing at a D1 level, expect them to climb the rankings as the season gets underway!
5. Liverpool Raptors
Overshadowed by a dominant Manchester Tyrants and a tough MudDogs outfit, the Raptors missed out on postseason action, but still had a lot to be proud of in 17/18, alongside their 4-1 record.
A varsity win versus LJMU and a Christie Bowl victory over the Gryphons showed they were capable of competing at a Division One level – which should set them in good standing coming in the season.
4. Essex Blades
A high preseason polling for an Essex side that only just snuck into the playoffs last year – though to their credit, their biggest win of the season was unfortunately lost to the fixture-voiding fiasco.
Still, they had some strong outings last season and are coming into a rejigged 2A South East that has only one other outfit that boasted a winning record last year.
3. Gloucestershire Gladiators
Robbed of postseason action by a technicality, the Gladiators will be out to prove a point in 2018/19. Ever a contender, could this be the season Gloucestershire finally wear a conference crown? The pollsters certainly think they're in with a good shot coming into the season.
2. Edinburgh Predators
The Predators were disappointed to finish third in the borders last year, in a season when most expected them to reign supreme in the most northerly conference.
Still, they're one of the most consistent outfits year in, year out, and with Newcastle promoted are clearly considered favourites to hoist the Borders title coming into this season.
1. Bangor MudDogs
A strong 2017/18 campaign was masked by the overpowering presence of the Manchester Tyrants in their conference last year – but could 18/19 be the MudDogs year?
Their season ended with a snow-caused-walkover, but with a talented offence last season, Bangor appear to be favourites to hoist the 2A North title with the season fast-approaching!
Comments
comments