Power Rankings | BUCS 2018/19 Week Eight: Division One
The BUCS season is upon us, and so our Power Rankings return along with your opportunity to have your say on how things stack up across the three tiers of the University game!
We're collating this year's rankings via the highly successful format used this past summer – polling not only our own team of BUCS correspondents but also giving all of our passionate Patreon supporters the opportunity to determine how these rankings stack up!
Each contributor submitted their own picks of who's top dogs in each tier, and then we tallied it all up to create these amalgamated rankings!
If you want your say on who's top dog in each tier? You can join our Patreon for just $1 a month and directly contribute to the growth of the game, and DC's survival!
Head to https://www.patreon.com/dblcoverage to learn more.
---
With some huge results in Week Eight we see some significant changes to the middle tier Power Rankings – two teams make their season debuts, and following the Falcons' fall from grace, which outfit will emerge as the new top dogs of the middle tier according to our Power Rankings polls?
Cut:
Edinburgh Napier Knights – At 2-2, the Napier Knights are suddenly looking off the pace in their conference – the Mustangs and Raiders both now rising above an Edinburgh side many thought stood a great chance of repeating its conference title. A classic clash with Glasgow beckons, so a big win could yet see the Knights return to the rankings – though it's worth noting the Tigers were something of an Achilles heel for Edinburgh last season.
Bath Killer Bees – A loss to Exeter to close out 2018 means the 2-2 Bees now have no place on these rankings. With their Week Eight fixture pushed back they now have a stacked slate of games ahead of them, but with no team yet over three wins in the South West conference, there remains everything to play for!
Honourable Mentions:
The UEA Pirates remain just outside a ranking berth having been cut earlier in the season. Kent's loss at the weekend has opened the South East conference right up, however, so if the Pirates can get some wind in their sails, don't be surprised to see them reappear!
Similarly, the Coventry Jets, having made short work of the Wolves at the weekend find themselves just narrowly missing out on a return to the top ten.
10. Newcastle Raiders  (3-0) – New Entry!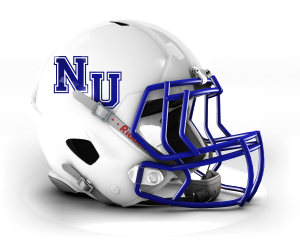 The Raiders finally play their third fixture of the season, and it's a convincing enough win for this undefeated outfit to earn its first appearance in the Power Rankings since promotion during the offseason!
The victory means they're now hot on the tails of local rivals, the Mustangs, for top spot in the North… and conveniently we'll know who the true top dogs in the conference are soon enough, as the Newcastle Neighbours square off in Week Nine!
9. Kent Falcons (4-1) – Down Eight
OOF!
That's a hefty fall down the rankings for the Falcons! But then again, it was a hefty loss they suffered on Sunday and that's simply not acceptable for a team we had ranked #1 in the tier going into the break!
As we hear it, the Vipers simply came into the game better prepped than the Falcons – finding ways to win in every phase, and utterly opening up the race to the top in the 1A South East!
Kent will look to bounce back against local rivals, the Chargers, this weekend.
8. QMBL Vipers (4-1) – New Entry!
The Vipers shock victory earns the team their first rankings appearance – and in truth I'm a little surprised it wasn't even higher!
They debut at #8 courtesy of their impressive outing against the Falcons that, were the season to end today? Would actually see the Vipers crowned as conference champs! (Our tables don't take head-to-head into account at present, but BUCS tiebreakers definitely do!)
They travel to Imperial this weekend, where they'll be considered hot favourites, before closing out the regular season with two crucial clashes against the Falcons and Pirates. This conference has gotten exciting!
7. Southampton Stags (3-0) – Up One
At 3-0, the Stags' toughest opponent so far this season could well be the schedule – they now have four weeks… to play five games!
A trip to Devon beckons this weekend, as the Stags take on a Demons side who'll be riding high following a big win over local rivals, Plymouth. If the Stags want to maintain momentum, they'll need to be on sharp form this Sunday.
6. Sheffield Sabres (4-1) – Up One
Sheffield sneak up a spot as others tumble.
Their first action since Christmas kicks off this week, as they play host to Hallam, in a game that looks like it'll most likely decide who wears the Yorks/Lancs Crown come the end of the season!
Rivalry Week at its best!
5. NTU Renegades (4-1) – Up One
NTU come in at #5, with perhaps their most crucial fixture of the season fast-approaching – taking on a Coventry Jets outfit they just barely bested back in Week Two.
It's a must-win game for the Renegades if they hope to clinch a conference title this year, as they can't afford to fall a game behind Loughborough, nor risk losing the head-to-head advantage over the Jets themselves.
One of the pinkest rivalries in Britball, this should be a great game for fans in the Midlands!
4. Northumbria Mustangs (4-1) – Hold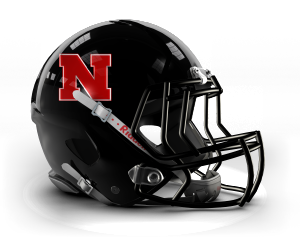 The Mustangs made a big move up the rankings following their Week Six win over the Knights, and hold their lefty placement coming into 2019.
Rivalry Week sees them make a short trip across to their city rivals, the Raiders, in the first of a pair of fixtures that look like they could well determine not only local bragging rights, but also who tops out the 1A North!
3. Brunel Burners (6-0) – Up Two
We apparently have too many northerners in our polling pool, as even locking up their conference title a month early is only enough to earn the Burners the #3 spot in these rankings! Harsh!
Still, it takes nothing away from their impressive feat, and though they head to a bye this week, we won't be expecting Brunel to take the foot off the gas too much during their remaining to fixtures.
2. Loughborough Students (4-1) – Up One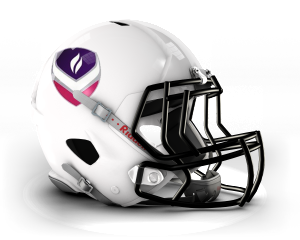 Loughborough enter 2019 just narrowly missing out on a return to the #1 spot in these rankings – perhaps their earlier loss to the Jets still casting a shadow on their season.
They won't return to action until Week Ten against the Wolves.
1. Sheffield Hallam Warriors (4-0) – Up One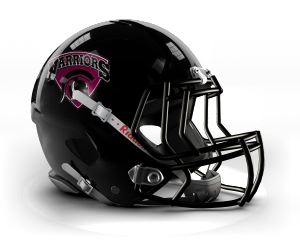 And something we haven't seen since 2017, Sheffield Hallam once again stand tall atop the middle tier Power Rankings!
They take on local rivals, the Sabres, this Sunday, in a game many are thinking may determine who lifts the conference crown – but the Warriors will also need to ensure they stay fighting fit! Four straight fixtures lie between them and a potential postseason appearance…
Comments
comments