Power Rankings | BUCS 2018/19 Week Eight: Premiership
The BUCS season is upon us, and so our Power Rankings return along with your opportunity to have your say on how things stack up across the three tiers of the University game!
We're collating this year's rankings via the highly successful format used this past summer – polling not only our own team of BUCS correspondents but also giving all of our passionate Patreon supporters the opportunity to determine how these rankings stack up!
Each contributor submitted their own picks of who's top dogs in each tier, and then we tallied it all up to create these amalgamated rankings!
If you want your say on who's top dog in each tier? You can join our Patreon for just $1 a month and directly contribute to the growth of the game, and DC's survival!
Head to https://www.patreon.com/dblcoverage to learn more.
---
Honestly, this has to be the most interesting Premiership season in quite some time! New powerhouses are emerging on both sides of the North/South divide, and neither of last year's conference champions currently even have a winning record!
So how have the first top tier results of 2019 impacted our Power Rankings?
10. Portsmouth Destroyers (0-5) – Down One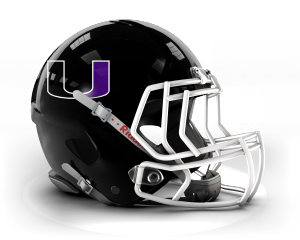 The Destroyers drop a spot following a messy situation on Saturday where they didn't end up making the trip to Brum after an administrative failure left them without a way to get back from the game should they have ventured north.
It's not clear yet whether this one will be rearranged – there's not a lot of season left to fit it into – but it's very possible the situation has cost the Destroyers their top tier credentials and if that's the case, they have our sympathy – no team deserves to go down without a fight.
9. Derby Braves (0-5) – Up One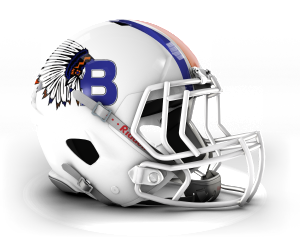 The Braves fate isn't sealed just yet… but following their third shutout loss on the year, and with a game against the table-topping Notts fast approaching? It's going to be tough for Derby to keep their head above water at this point.
Pretty much every fixture from here becomes a must-win.
8. Birmingham Lions (2-3)  – Hold
With their Week Eight fixture a no-show, the Lions come out of the Christmas break still stuck in the #8 spot. Nominally, they're still under threat of possible relegation if they can't pick up a win from somewhere – we'll need to wait and see how their missed second-leg with Pompey is resolved (both teams currently have Week Eleven open?)
As is, we'll need to now wait until Week Ten to see if the Lions have managed to restore their roar over the midseason break.
7. Hertfordshire Hurricanes (2-3) – Down One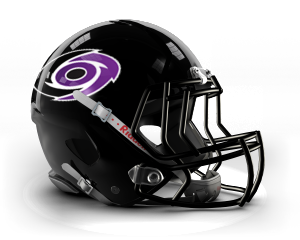 Herts had looked impressive going into the break with two big wins, but they came up well short in their first match up of the new year – a hefty loss to the UWE Bullets!
The loss drops them into seventh in the rankings, and nominally they join Birmingham in still teetering on the edge of the drop zone.
They'll need to bounce back from their loss fast if they want to contest a conference title – but that could be easier said than done against the currently undefeated Titans this weekend!
6. Stirling Clansmen (2-3) – Up One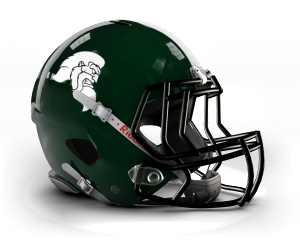 The Clan made short work of the Braves on Sunday, seemingly quashing rumours that Derby had recruited some new scholars over the midseason break.
They head to a bye, before getting another tilt against the Braves in Week Ten.
With a close scoreline against Notts and a win over Durham, they very possibly have the dubious honour of being the best team in the country with a losing record.
5. Durham Saints (2-3) – Down Two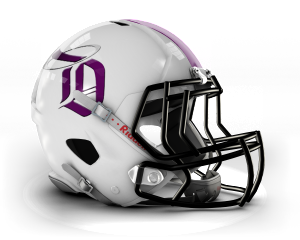 Of course, one outfit that might contest that honour is the Saints, as the defending champions shockingly find themselves with a losing record for the first time in recent memory.
In particular, the scale of the Week Eight loss to Notts stands out – the idea of Durham being shutout a year ago would have seemed laughable.
However, don't start writing any obituaries for Durham's time at the top of the game just yet – this is a team that have proven it thrives when they feel like things are stacked against them.
We'll learn a lot from this weekend's showdown against Leeds Carnegie.
4. UWE Bullets (4-1) – Up One
UWE 's dismantling of the Hurricanes moves them into #2 in the rankings!
This Sunday they travel down to Portsmouth with a chance to lock up a winning record in their debut season in the top tier!
3. Swansea Titans (4-0) – Up One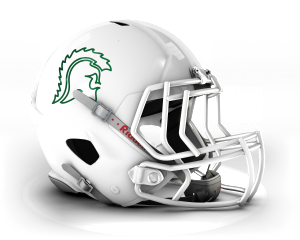 Swansea are sitting pretty at third in the rankings – our pollsters still unwilling to trust that southern teams can hold their own against the scholar-stacked Premiership North!
They travel to the Hurricanes this Sunday, having bested Herts once already this campaign – a shoot-out win back in Week One.
The game kicks off four straight weeks of fixtures for the Titans – will they still be standing tall atop the Prem South come the close of the regular season? Certainly our rankings contributors think they remain the team to beat in the South.
2. Leeds Beckett Carnegie (3-1) – Hold
No action, no movement from Carnegie – looking comfortable in the #2 spot with just a narrow loss to Notts as the only blemish on their record so far this season.
Sunday sees them take on a Durham Saints side that clearly had Carnegie's number in both meetings between the two teams last year, while Leeds will be looking to this game as an opportunity to prove they're true title contenders this season.
It should be an absolute corker of a game!
1. University of Nottingham (5-0) – Hold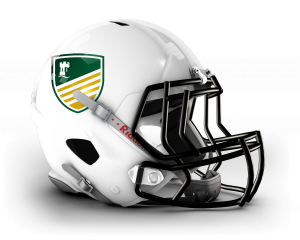 And no surprises here! With perhaps their most convincing and impressive performance of the season so far, Nottingham return from the midseason break with their grip on the top of the rankings tighter than ever!
Week Nine sees them travel to the Braves, with 5-0 playing 0-5 – expect the Notts coaching staff to be emphasising that there's no place for complacency in this campaign.
Comments
comments