Power Rankings | BUCS 2018/19 Week Eleven: Premiership
The BUCS season is upon us, and so our Power Rankings return along with your opportunity to have your say on how things stack up across the three tiers of the University game!
We're collating this year's rankings via the highly successful format used this past summer – polling not only our own team of BUCS correspondents but also giving all of our passionate Patreon supporters the opportunity to determine how these rankings stack up!
Each contributor submitted their own picks of who's top dogs in each tier, and then we tallied it all up to create these amalgamated rankings!
If you want your say on who's top dog in each tier? You can join our Patreon for just $1 a month and directly contribute to the growth of the game, and DC's survival!
Head to https://www.patreon.com/dblcoverage to learn more.
---
The penultimate week of Uniball is complete, and so too are we nearing a complete picture of who's headed where in the top tier of the University game!
Both Conference titles have been locked up and we now know the home teams from the north… But there's still a lot to play for in the southern half of the tier, so let's see how our Patreons and pundits see things stacking up following Week Eleven!
10. Derby Braves (0-8) – Hold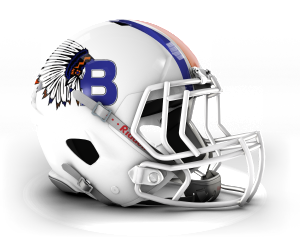 Credit where it's due, Derby came rather close to notching their first win of the season in their final hurrah of 2018/19. It wasn't to be, however, coming up a couple points shy of victory and resigned to their fate as a Division One outfit in 2019/20.
We somehow get the impression the Braves won't be playing middle tier football for long, however.
9. Portsmouth Destroyers (0-7) – Hold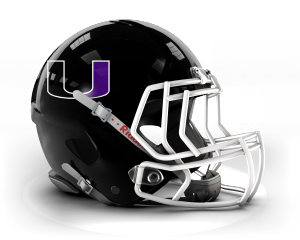 The Destroyers' season reminds me of NTU's Prem North campaign a couple of seasons back – there's times where it's clear they're more than capable of competing at the top level of the University game, but they just can't put all the pieces together to earn the crucial victories they need.
They held the Lions to a mere 3-0 scoreline at the half in their fixture last Saturday, however the floodgates clearly opened in the second half – dooming the Destroyers to Division one football next season.
8. Swansea Titans (4-3) – Down Two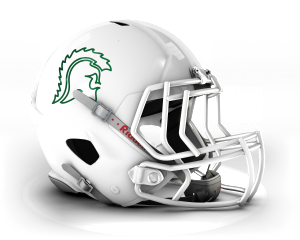 It's suddenly all gone wrong for Swansea!
Despite heading into midseason undefeated and hotly favoured for a first-ever Prem South title for the team, with the postseason fast approaching the Titans are riding a three-game skid.
Their last hope of salvaging a title run disappeared in Wednesday's narrow loss to the 'Canes, and now Swansea are at real risk of losing out on even heading to the playoffs with a home berth if they can't turn the tables on the UWE Bullets this Sunday.
7. Hertfordshire Hurricanes (3-3) – Up One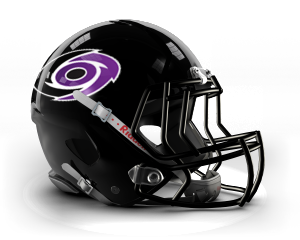 Though they weren't active in Week Eleven, the Hurricanes edged themselves into contention for a home berth just ahead of us closing our polls – the narrow midweek victory over the Titans advancing Herts to .500 on the season, with a trip to the Lions incoming this weekend.
Having handily beaten the Lions back in Week Five, you've got to think they'll come into this game feeling fairly good about their chances – though there's still a big question mark over their missing fixture against the Portsmouth Destroyers, which currently looks set to go unplayed, and potentially voided.
They need a win over Brum, and a Titans loss to the Bullets, to see home football in round one.
6. Birmingham Lions (4-3)  – Up One
Birmingham move back into the black courtesy of an impressive second-half scorefest against the Destroyers.
Considering the Lions went into midseason off the back of three-straight losses, and genuine questions about whether they'd even hold onto their top tier status, it looks like the Lions have really been able to turn things around through the second half of their campaign – a clutch win over the Titans highlighting that these Lions seem to have gotten their claws back.
Birmingham are primed to pounce on the #2 spot in the conference if they can continue this strong run of form – a win over Herts, combined with a Swansea loss (or conceding a lot of points) would see Birmingham secure home-field advantage for the first round of the playoffs.
5. Stirling Clansmen (3-4) – Down One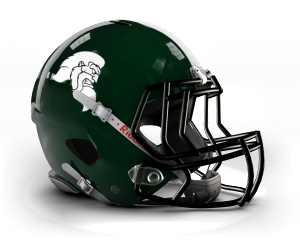 The Clansmen couldn't keep pace with Notts in Week Eleven, and so drop a spot down the rankings.
They wrap up their campaign against respected rivals, the Saints, and having edged a narrow victory over Durham earlier in the season, expect both teams to be eager to take the win here – and for more reason than just avoiding the South's #1 seed, UWE.
4. Leeds Beckett Carnegie (5-2) – Down Two
Fair enough, it's been a hectic couple of weeks for Carnegie, cramming in three fixtures in the space of eight days, but I think it's fair to say that the Leeds outfit will not have been overly pleased with their performance in the latter two of these three games – a loss to the Saints, and just barely dodging an upset defeat to Derby!
Their loss to Durham means they can't contest the crown, and their win over the Braves was enough to cement a home berth come the postseason. As such, with nothing but pride on the line when they take on Nottingham this weekend, it'll be interesting to see whether Carnegie choose to focus on on resting up a roster that's had a bruising couple of weeks, to focus on putting out a stronger showing come the postseason.
3. Durham Saints (3-4) – Up Two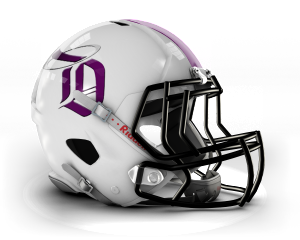 Durham took down Carnegie just a few days after a heavy loss to Leeds, and suddenly the Saints are looking dangerous again!
We've known all along this programme's too well-built to count out of the running, but it particularly seems like they're regaining their composure right when it matters most: just ahead of the playoffs.
With Leeds locked into the #2 home berth, we now know the Saints will go marching south for the first round of the postseason – but will it be to the Bullets, or another Southern outfit?
They wrap up their regular season with a trip to the Clansmen, this Sunday, with the winner dodging the daunting trip to Bristol to take on the Bullets.
2. UWE Bullets (6-1) – Up One
The Bullets have been firing on all cylinders in the second half of their campaign, and a dominant outing against Swansea in Week Eleven, combined with a Titans midweek loss a few days later, means the Bullets can go into their final fixture of the season secure in the knowledge that they've locked up a Premiership title in their first year in the tier!
They wrap up their successful championship campaign with a second clash with the Titans, this Sunday.
1. University of Nottingham (7-0) – Hold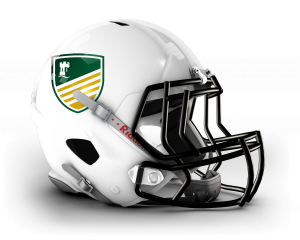 Notts have the Prem North title, and are once more the unanimous #1 ranked team in the BUCS leagues.
They've made history earning a Premiership title immediately following promotion (though will now have to share that honour with the Bullets) and are currently on course to tie Birmingham's 2014/15 record for fewest points allowed in a BUCS Premiership season – if they can hold Carnegie to a shutout this weekend.
Comments
comments