Power Rankings | BUCS 2018/19 Week One Power Rankings: Division Two
The BUCS season is upon us, and so our Power Rankings return along with your opportunity to have your say on how things stack up across the three tiers of the University game!
We're collating this year's rankings via the highly successful format used this past summer – polling not only our own team of BUCS correspondents but also giving all of our passionate Patreon supporters the opportunity to determine how these rankings stack up!
Each contributor submitted their own picks of who's top dogs in each tier, and then we tallied it all up to create these amalgamated rankings!
If you want your say on who's top dog in each tier? You can join our Patreon for just $1 a month and directly contribute to the growth of the game, and DC's survival!
---
With the most teams to compete for just ten spots, it's expected we're gonna see some big shifts week-in-week-out in the Division Two rankings.
With the dust settled from Week One, we've certainly seen some preseason favourite's take a sharp exit out of the top ten… And with such a short season for some teams in the bottom tier, will they even get a chance to climb back up?
Cut:
Solent Redhawks – When you drop down a tier, the goal first and foremost is almost always to bounce right back up again… but in an unforgiving 2A South West that task just got an awful lot harder as the Redhawks came up a point shy against the Barracuda.
MMU Eagles – It looks like the Eagles simply dropped off our pollster's radars this week, slipping from eighth to unranked. They won't open their season until Week Three against the Stallions.
Gloucestershire Gladiators – They missed out on playoffs thanks to a BUCS up last season, but they'll only have themselves to blame if they come up short of a conference crown once again in 2018/19 – they couldn't keep pace with an on-form OBU Panthers and will have to work hard to get back in the running, and these rankings.
Bangor MudDogs – They came into the year just ahead of the pack, ranked first in our preseason polls, but an opening weekend loss in a rearranged fixture against Lancaster sees Bangor bombing right out of the rankings! They have a chance to bounce back against Edge Hill on Sunday.
Honourable Mentions:
A tense double-overtime victory over Teesside, who saw playoff football with a 6-1 record last season, sees the York Centurions sat just outside a ranking spot. They could yet sneak in should results go their way this weekend, else they're next in action versus local rivals, the YSJ Jaguars in Week Four.
10. Huddersfield Hawks (New Entry)
Yet to kick off their year after their initially-scheduled Week One fixture was pushed back to this weekend, the Hawks nonetheless sneak into the #10 spot off the back of their strong 2017/18 record.
The Hawks host the Falcons in a bird-off on Sunday.
9. Essex Blades (Down Five)
The dust settles from Week One, and so too do the Blades settle down into #9 spot after polling at fourth in the preseason rankings!
They open their campaign against the Cambridge Pythons this weekend – a game that should tell us a fair amount about what to expect from the undersized 2A South East conference this season!
8. Lancaster Bombers (New Entry)
It'd be fair to argue for a higher debut for the Bombers in these rankings after they knocked off preseason faves, Bangor, in Week One.
However, the single-score, 8-0, victory clearly hasn't convinced the pollsters just yet – we'll look for the Bombers to do more in Week Three versus the Gryphons.
7. Leeds Gryphons (Down One)
Speaking of!
The Gryphons open their season versus the Raptors this Sunday, and with both teams considered contenders for the crown we're expecting sparks to fly – hence picking this game as our Week Two Division Two Game of the Week!
6. Bristol Barracuda (Up Four)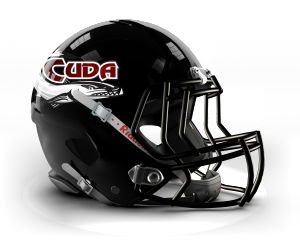 An opening weekend win for the 'Cuda sees them climb from tenth in the preseason rankings, to swimming just outside the top ten.
They took the W by the narrowest of margins, a single point the difference maker against a Redhawks side who were playing D1 ball this time last year.
They head to a bye, so expect to see their rankings spot shift depending on results elsewhere, before returning in Week Three against a Lancers side that made short work of them last year – a chance for Bristol outfit to prove they're back as true contenders in the South West.
5. Royal Holloway Bears (New Entry)
The Bears actually had a very strong second half to their campaign in 2017/18 – perhaps why they slipped under so many radars coming into the season. Still, they opened their year with a 12-6 win over a Sussex Saxons side that was playing Division One football last season, and in a conference without any obvious powerhouse outfits, the day one victory can be seen as a statement of intent from the Bears.
Next up, this weekend they take on a City Wolfpack team they edged past by a mere two points when the two sides met last season.
4. Liverpool Raptors (Up One)
Yet to open their season, that hasn't stopped the Raptors rising into the #4 spot in the rankings. With Bangor bombing out against Lancaster, suddenly Liverpool look like even more likely contenders for the top spot in the 2A North.
However, surely one of their biggest obstacles awaits them this weekend as they take on a Gryphons side that was competitive in one of Uniball's toughest conferences last season – our Game of the Week for Week Two!
3. Edinburgh Predators (Down One)
The Preds slide a spot from their preseason position. They get their year underway on Sunday versus the YSJ Jaguars, a team that only played two fixtures of its opening slate of games in 2017/18… one of which included a 50-0 loss against the Predators!
It's fair to say the Scotsmen should be coming into this one fairly confident!
2. KCL Regents (New Entry)
And rocketing right up the rankings, the Regents debut in the #2 spot following a 24 point shutout victory over the Mariners.
In truth we were surprised to not see them featured in the preseason rankings, but they solved that swiftly with a confident Week One win.
Next up, they take on the Saxons in Week Three.
1. OBU Panthers (Up Six)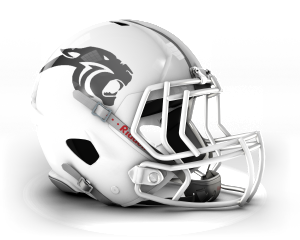 With the biggest rise up the rankings, the Panthers find themselves in pole position following their Week One win over the Gladiators.
The win potentially means the Panthers have dealt with their toughest rival right out of the gates, and certainly they'll have good momentum coming into their Week Two fixture against a Bath Spa Bulldogs side that are carrying one of the poorest streaks of form in the University game coming into the 2018/19 season.
Comments
comments