Power Rankings | Under 19s Week Nine
Following a busy weekend of fixtures in the U19's game, it's time to check in with DC's Under 19's Office to see how the Power Rankings are stacking up at this mid-point of the summer seasons:
---
10. Cobham Cougars (Re-Entry)
Cobham have had a mixed bag in their first junior season. They currently sit at 1-1, but lost against the Warriors by two scores in their season opener – a result they were bound to think they had a chance in coming off their National Championship winning year at U17's.
However, against their weaker opponents, the Cougars have shone, particularly on offence, with 66 points put up against the Thames Valley Tigers. Showing a spark, even if it is only on one side of the ball, deserves recognition, hence their place on our list.
9. London Warriors (Down Two)
The Warriors are one of the most advanced teams in terms of fixtures played this season (with four games played already), which gives us somewhat of an idea of the team's 2018 return to the Junior level. In that time the Warriors have gone 2-2, beating two newcomers to the U19 game (Thames Valley and Cobham), but falling short against emerging title contenders (Blitz and Solent). As such, they have shown themselves to be a middle of the road team, and thus deserving our number nine spot.
8. Merseyside Nighthawks (Up Two)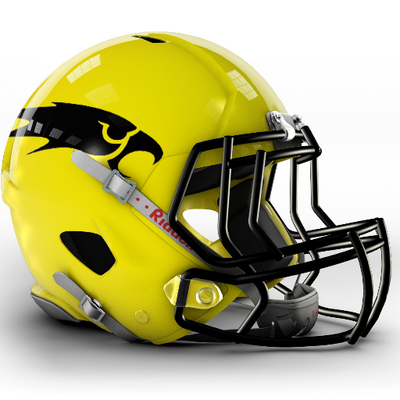 Nighthawks keep their place in the top 10 despite a humbling loss to the East Kilbride Pirates. Honestly though, a loss to the Pirates says very little, due to their ridiculous dominance of the division so far. Outside of that, the Nighthawks have proven exceptionally potent in offence, with their LJMU Fury imports proving all the difference.
7. Highland Wildcats (Down One)
The Wildcats' season has been an intriguing one. A 1-1 record, with their only victory against the Merseyside Nighthawks, would not normally constitute this ranking. However, as we have discussed, the Nighthawks have shown some sparks this year, and so comfortably defeating them is a clear signal that this team is for real. Meanwhile, a loss to the East Kilbride Pirates has become a borderline forgone conclusion to any Northern team playing them the last two years, so we can't hold that against Highland.
6. Manchester Titans (Down Three)
The Titans remain undefeated, at 2-0, but have been lacklustre thus far this season. An unconvincing 14-6 opening game victory over the Chester Romans is bound to have left a bitter taste in the Titans' mouth. Whilst an impressive 48-20 victory over the Merseyside Nighthawks shows offensive power (when they are on form) question marks remain about this young team
5. Hertfordshire Cheetahs (Up Three)
Counterintuitively, the Cheetahs move up our rankings despite a loss this week. However, this loss was a close 20-13 defeat at the hands of the reigning national champions, the London Blitz. Not only is that the closest anyone has pushed the Blitz this year, but it also represents the Blitz' lowest scoring and highest conceding game of the year. This shows how potent the Cheetahs offensive and defensive units can be, and how much success they are bound to have against lesser opponents.
4. Solent Seahawks (Up One)
The Seahawks have had an unbelievable start to the season, amassing 92 points in two games, whilst conceding only 14, showing the potency of both their offence and defence. The only thing holding the Seahawks at fourth on our rankings is their lack of top-tier opposition at this stage of the season. Their real tests will come against the Cheetahs and, of course, the Blitz in the home stretch of their campaign.
3. Birmingham Lions (Up One)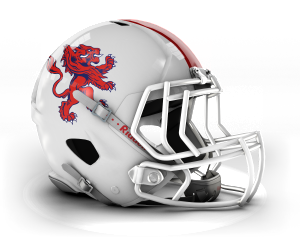 The Lions roar back to form after their opening day defeat to the East Kilbride Pirates. Clearly with a point to prove, the Lions dominated a young Caesars team, leading to a halftime stoppage with the score at 30-0. They will look to replicate this kind of form against some of their more challenging opponents.
2. London Blitz ( = )
Still undefeated, the Blitz are once again sweeping away their rivals. However, this past weekend's result against the Hertfordshire Cheetahs perhaps shows a chink in the armour of the reigning champions. Whilst a win is a win, the fact that it came by a narrow 20-13 margin – compared to last season's 48-0 win over the same outfit – perhaps implies that the Blitz are not completely out of reach of contenders in their conference.
1. East Kilbride Pirates ( = )
No change at the top here, as the Pirates have continued their absolute dominance of the Northern Division. Winning every game by at least four scores, there can be no doubt that these boys from Scotland are on top of their game.
Comments
comments