Predictions | BUCS 18/19 Division One Week Eight
In Division One we've got all six conferences in action, kicking things off on Saturday as the Knights play host to the Panthers!
Still busy working through the HUGE number Britball Nation Award submissions, there's not Game of the Week this week – instead we take a quick peek at each of the games getting underway in the middle tier this weekend:
1A North
Newcastle Raiders v Glasgow Tigers
These two teams last met way back in Week One, where the Raiders snuck a win by a single digit, before sitting out for a month due to scheduling and a postponement.
Even so, since then their seasons have definitely diverged!
The Tigers currently find themselves propping up the 1A North following an 0-4 start to their season. Despite a promising opener against the Raiders, since then the Tigers have lacked teeth on offence, scoring only a single touchdown through their following three fixtures.
Newcastle meanwhile closed out 2018 with an upset win over the Sharks, and so while they have a very busy second half of their season ahead of them, at least kick off 2019 with a so far untarnished record, at 2-0.
Who wins?
We polled our team of eight BUCS correspondents…
Undefeated plays underperforming, perhaps it's no surprises that the Raiders pick up a full house of picks for this one!
The more interesting question perhaps might be how Newcastle are now going to squeeze their five remaining fixtures into the final four weeks of University football…
1A Yorks/Lancs
Manchester Tyrants v LJMU Fury
It's make or break for these two outfits, who both emerged from the first half of their seasons without a win to their names.
For the Fury, their early season was full of frustration as they came up just short of victory in back-to-back clashes with the UCLan Rams… however, it looks like the Liverpool side peaked too soon, as their latter two clashes against each of the Sheffield outfits saw the Fury's offence left wanting – managing only 16 points in their most recent two showings, compared to 75 in their first two!
The Tyrants meanwhile haven't even had the sniff of victory that LJMU missed out on – they're yet to come within three scores of any of their opponents through the 2018 portion of their campaign, and with perhaps injuries taking its toll, seemed to struggle defensively – allowing Sheffield Hallam to put up an increasingly rare fifty burger just before the break.
It's apparent that without some kind of midseason revelation, these two teams are going to struggle to keep pace in this conference, and as such the clashes between the two of them could well be considered relegation deciders!
So which team do we think takes one step closer to the drop on Sunday?
Who wins? 
Both teams need to find a spark to reignite their offences – whichever finds it first likely takes the W… Fury's strong early-season form earns them the pick here.
1A Midlands
Coventry Jets v Warwick Wolves
Having appeared well off the pace of the top dogs in their conference through their first three outings, the Wolves finally showed some teeth ahead of the break when they comfortably outlasted the Longhorns in Week Five.
The victory moves them away from the drop zone, and if they can capitalise on their momentum with another strong performance this weekend? It's not beyond the Wolves to potentially move back into contention in this conference – maybe even sneak into a postseason berth should results elsewhere go their way too?
However, standing in their way is a Jets outfit that, while it struggled to get off the ground in its final pre-Christmas fixture, has already proven itself capable of going toe-to-toe with the big boys in the Midland.  Having lost out to the Renegades only thanks to a closing-seconds score, Coventry went one further when they bested Loughborough in Week Four.
When they play to their potential, Coventry should be considered true contenders in this conference… But following their heavy loss to Loughborough before the break, has the spell been broken?
Who wins?
We polled our team of eight BUCS correspondents…
The Jets pick up the bulk of the picks, set to get their season back on track ahead of a must-win game against NTU in Week Nine – at least if the Jets want to boast back-to-back conference titles to follow on from their back-to-back challenge cup wins!
1A South West
Plymouth Blitz v Exeter Demons
We said Plymouth play their best football at home, and they certainly didn't disappoint as EP Sports Elite Player Patrick Wilson lit up the scoreboard in the South coast sides home debut against the Cobras just ahead of midseason!
Even so, it wasn't quite enough for the Blitz to pick up their first W of the year – with a defence shipping close to a fifty burger each game and an 0-4 record? It's going to be a big ask for the Blitz to turn things around and dodge the drop down to D2 balling.
If it's something they're aspiring to, it surely begins this weekend when their local Devon rival, the Demons, come to town!
With Bath, Cardiff and Exeter all tearing chunks out of one another, salvation isn't beyond Plymouth's reach if they can start picking up Ws, and as such there'll be more than just pride on the line when they host their rivals this Sunday… Not that there won't be a lot of that, too!
The Blitz took possession of the Devon Bowl trophy for the first time in quite some time last season, having narrowly bested Exeter in both meetings between the two teams in 17/18. However, Exeter have proven themselves a tough team to tangle with through their first four fixtures… and even tougher to predict!
Two wins over the Bees moved them into contention ahead of midseason, but they couldn't muster enough on offence to keep pace with the Cobras last weekend, and as such this local rivalry game could turn out to be much more interesting than we otherwise might have expected from a game that involves an 0-4 outfit!
Who wins?
We polled seven of our team of eight BUCS correspondents…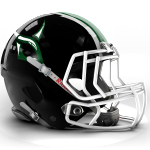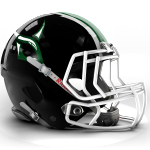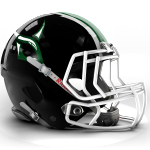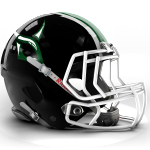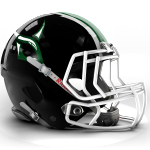 If Plym kickstart a hot second half of their season, there's a real chance a 4-4 record could yet see playoff football – especially in the South! However, Exeter have proven themselves the tougher nut to crack so far this season, with a dangerous ground attack the Plymouth D is likely to have problems containing.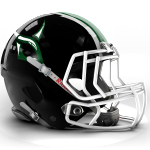 1A South
Brunel Burners v Surrey Stingers
At 5-0 the Brunel Burners are well on pace to be the first team crowned this season!
They've shown impeccable form so far this campaign, allowing just 11 points through their five outings thanks to a clock-hungry offence and shutdown D.
Now, it's worth bearing in mind however that the one team that's actually found paydirt against them is the Surrey Stingers, but that was all the way back in Week One, the 8-20 loss opening a 0-3 start to the season for Surrey.
The Stingers did at least find themselves a nice win in Week Six, turning over a Week Four loss to the Knights for a shutout win just two weeks later. If they can build on this, the prospect of playoffs isn't beyond them – other than the Burners, there's no team on more than two wins so far in the 1A South.
Can they keep the buzz going and quench the on fire Burners this Sunday?
Who wins?
We polled our team of eight BUCS correspondents…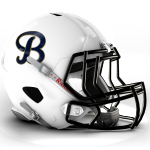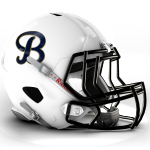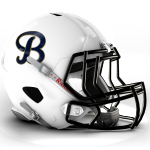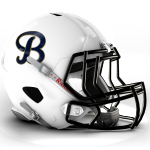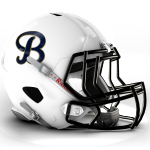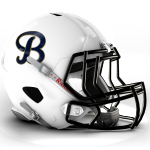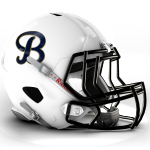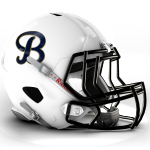 Afraid it's a resounding no according to our BUCS office!
Brunel move to 6-0 and within touching distance of a conference crown.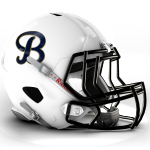 1A South East
QMBL Vipers v Kent Falcons
Sadly we didn't get a chance to do Game of the Week articles this week, else this one would likely have been in the mix!
The unstoppable-looking Kent Falcons travel to a Vipers outfit that have impressed through their first campaign in the middle tier!
Though QMBL seemed well off the pace of the UEA Pirates in Week One, they've followed it up with three nice wins over the Chargers (twice) and the Immortals, to move themselves into a position to contest a postseason berth – or perhaps even a conference crown if they can become the first team to ground the Falcons this Sunday!
It's a task easier said than done, however, as Kent have been on fine form so far this season. Similar to last season's perfect 1A South East Championship, they've built their success around an outstanding defence that's allowed only three scores on the season so far, and most notably completely shut down a Pirates offence that has otherwise averaged more than 40 points per game!
Can QMBL pull off an upset and shake things up in the South East?
Who wins?
We polled our team of eight BUCS correspondents…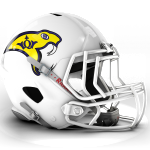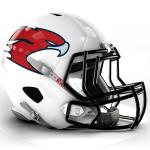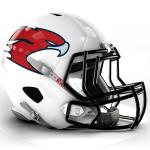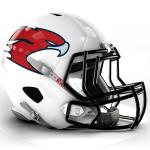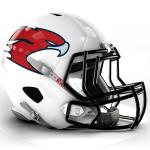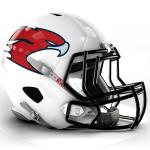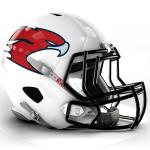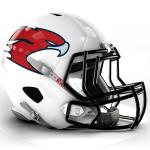 Not according to our writing staff, as the Vipers just narrowly avoid a whitewash with one pick from a pundit with a penchant for underdogs!
Still, with the other southern conferences looking rather messy, even a loss here doesn't move the Vipers out of contention for some postseason action…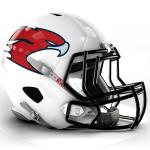 UEA Pirates v Imperial Immortals
Imperial have shown impressive resilience so far this season. A rough offseason has left them shorthanded and they looked out of their depth through most of their matchups – particularly when they took on the top two teams in their conference – Kent and UEA.
The Pirates have already plundered the Immortals once this season – the two teams closed out 2018 in Week Six with a heavy loss for the Immortals, 8-46.
As such, even with a lengthy midseason break separating these two showdowns, surely it's too much to ask for the Immortals to suddenly spring to life and turn around such a heavy loss?
Who wins?
We polled our team of eight BUCS correspondents…
Our BUCS office certainly thinks so!
Even so, all hope is not lost for the Immortals just yet – they'll close out their campaign with back to back clashes against a currently similarly-winless Canterbury outfit. If the Immortals can keep their roster healthy, the death of their D1 credentials may  yet be avoided!
Comments
comments