Predictions | BUCS 18/19 Division One Week Four
In line with feedback, we're changing things up a bit this year in how we do our Uniball predictions. One thing we continue to receive feedback on is the inconsistency of the depth and quality of predictions between one conference and the next, due to the available time and ability of the writers that cover each group of teams, and how much information is made available to them.
To that end we're going to shake things up this year and rather than attempting to cover all games with as much detail as possible with the resources available, we're instead going to focus on particular stand out 'Games of the Week' – looking more closely at anywhere between one to three games, spread across the tiers, focusing on those games that perhaps looks particularly tasty and we can go into greater detail in the coverage of.
This week's Game of the Week takes a peek at a crucial showdown at the top of the 1A South East, as the Falcons host the Pirates in the first meeting of these two undefeated outfits:
Meanwhile, we'll take a quick glance at the other fixtures, with picks from each of the members of our BUCS Office.
It's a jam-packed slate of games in the middle tier this week – somehow we're already about a third of the way through the BUCS regular season!
1A North
Northumbria Mustangs v Glasgow Tigers
The Mustangs are galloping into this one off the back of a heroic fourth-quarter victory over the Knights – the 9-6 win allowing them to stand alone atop the 1A North with a 2-1 record.
They host a Glasgow Tigers side they've already bested once this year – making short work of the Tigers on their own turf back in Week Two.
It'll be a big ask for the Tigers to turn things around in just two weeks… can they go one better than the Brighton vs Burners turnaround last weekend and flip a heavy loss into a victory?
Who wins?
We polled our team of eight BUCS correspondents…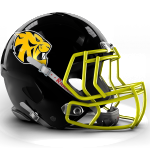 The Mustangs fine run of form has swayed all but one of our team, who've gambled on the Tigers turning things around this weekend.
Hull Sharks v Edinburgh Napier Knights
The Knights were unhorsed by a late score last weekend. Their offence continues to sputter, but they'll likely still approach this game with some confidence as they take on a Hull Sharks side they've now shut out entirely in three straight meetings between the two teams.
The Sharks will be desperate to show some teeth in this game, eager to keep pace in a 1A North that's looking just as hotly contested as it was last season!
Who wins?
We polled six of our team of eight BUCS correspondents…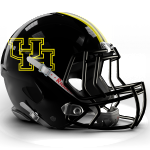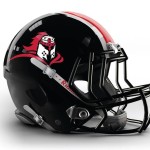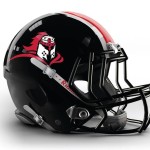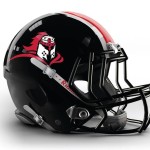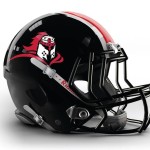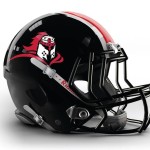 While one of our pundits thinks the chink in Knights' armour last week's loss revealed will be enough to allow the Sharks to swim to victory, the bulk of our team believe it'll be Napier that move to 2-1 on the season so far. If Napier take the W, can they also advance their shutout streak versus the Sharks to four straight?
1A Yorks/Lancs
Sheffield Sabres v LJMU Fury
LJMU will be deservedly furious that they're coming into their third game having already scored 75 points, but without a win to their name! They opened their campaign with two tussles against an on-form UCLan Rams, and were gutted to give away a significant lead last week, eventually losing out by a mere three points.
Take head to a Sheffield Sabres side who, after a slow opener to their year against crosstown rivals Hallam, picked up the pace last weekend with a big win over the Tyrants.
With both teams' offences clicking and each eager to move into playoff contention, who'll emerge on top in this one?
Who wins?
We polled our team of eight BUCS correspondents…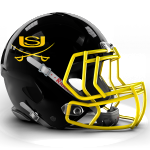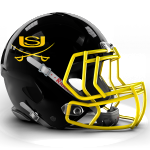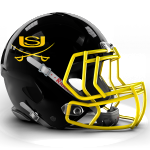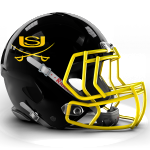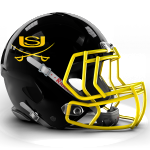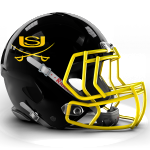 I worry our guys might have sold the Fury short here, as while the team comes into the game without a win to their name, they've been putting up points like there's no tomorrow, and against a talented UCLan Rams side no less! Still, the Sabres looked particularly sharp in their most recent outing and get the nod here.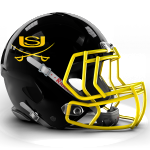 Manchester Tyrants v Sheffield Hallam Warriors
Having spent a season terrorising Division Two on their way to an undefeated promotion back into Division One football, the Tyrants haven't gotten their 18/19 campaign off to the start they might have hoped for.
Though they're putting up points, they've not proven able to keep pace with their conference rivals just yet and if they can't pick up a win sooner rather than later, will be favourites to yo-yo back down to D2 football once again.
They take on a Hallam outfit who we've not heard from since Week One, but impressed with a 17-8 win over a Sabres side that had gotten the better of them in their most recent meeting the previous year.
Who wins?
We polled our team of eight BUCS correspondents…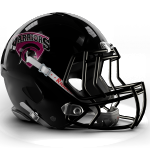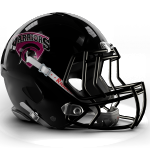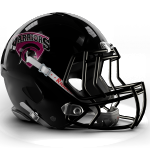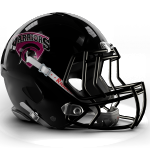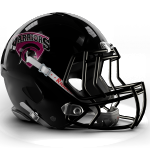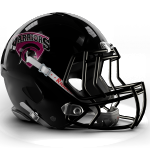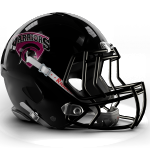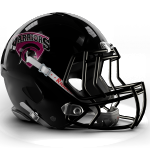 It's a unanimous verdict in favour of the Warriors! They kicked off their 17/18 campaign with impressive form, before tailing off midway through the season… Clearly our team don't see the Sheffield side beginning a slide any time soon!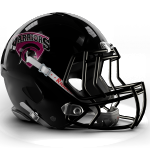 1A Midlands
Nottingham Trent Renegades v Warwick Wolves
The Renegades have shut down the Wolves once already this year, can the Warwick side show some teeth at the second time of asking?
The newly promoted Jets are looking feisty, and the Longhorns gave Loughborough some trouble, so the Wolves will know they've got to start finding their groove sooner rather than later.
Can they cause an upset against the pink powerhouse from Nottingham?
Who wins?
We polled our team of eight BUCS correspondents…
A couple of our writers have a soft spot for underdogs, and the Wolves did show a bit of bite in putting up some points against the Loughborough Students in Week Two… however, the bulk of the team is backing the Renegades to move to 3-0.
Coventry Jets v Loughborough Students
The Jets got their season off the ground last weekend with a win over the Longhorns, and have a chance this week to really shake things up when they take on a Loughborough side that were preseason favourites to be contending for promotion.
Coventry put a scare on NTU in their opener and will be eager to go one step further against this venerable Britball powerhouse… but with Loughborough looking more like their old selves with a big offensive performance against the Wolves, will the Jets be able to keep pace?
Who wins?
We polled our team of eight BUCS correspondents…
The Jets won't be too surprised to find themselves coming into this one as underdogs, and in fact it might just be more fuel for their engines! However, Loughborough looked strong in their last outing and pick up the majority of the poll here.
1A South West
Southampton Stags v Exeter Demons
The Stags are riding high after toughing it out for a Week Three Game of the Week victory over the Cobras – can they keep that momentum going as they take on another well-established middle-tier outfit?
The Demons defence put in a devilishly strong performance against the Bees back in Week Two, shutting down the Bath offence, putting up the only touchdown of the game, and scorching our predictions team for picking against them.
Having been burnt once, will our team see the error of their ways this weekend and back the Devon side to stall the Stags' stampede?
Who wins?
We polled our seven of our team of eight BUCS correspondents…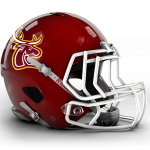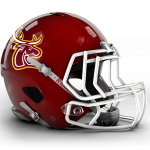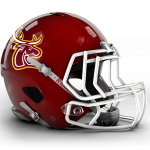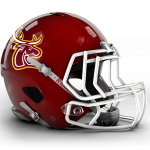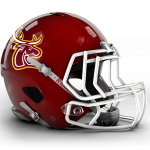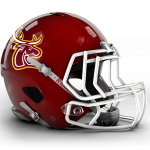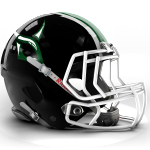 With Coach Lydon excused from this one, it looks like our team of pundits may not have learned their lesson from last time – just the one plucking for the Exeter squad! A win for Southampton would see the Stags move to 3-0 atop the table, whereas if the Demons can secure the upset for a second time, suddenly things are looking far more congested at the top of the 1A South West!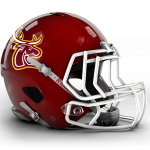 Cardiff Cobras v Bath Killer Bees
The Bees lacked sting in their opener against the Demons, unable to put up any points.
In contrast, while the Cobras come into this one off a disappointing loss, they've had few problems finding paydirt – not quite able to secure the win over the Stags despite scoring 70 points through their first two fixtures.
This is a classic South West showdown, as these two teams have been trading blows for around 20 years before the Bees earned promotion to the top tier of the British University game.
Reunited at last, which is mightier? Fang or Sting?
Who wins?
We polled our team of eight BUCS correspondents…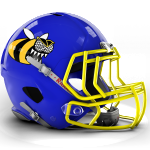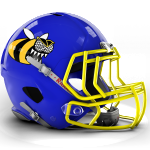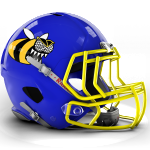 Though they stumbled in their season opener, some of our team still believe the Bees can refind the form that saw them compete in the top tier for four seasons. Even so, the Cobras take a 5-3 lead from the poll – getting things back on track in the midst of a stacked four weeks of back to back fixtures.
1A South
Brighton Panthers v Kingston Cougars
Though they're 0-2, Brighton impressed last weekend as they came oh-so-close to flipping a 40+ point loss from just the week before – holding the Brunel Burners to a single fourth-quarter score.
They'll head to a third fixture in as many weeks this Sunday, as they host the Kingston Cougars – the reigning conference champs, who stumbled at the first hurdle with a loss to Reading in Week One, but bounced back with a late comeback victory over the Stingers the following week.
Fresh off a bye, you'd expect the Cougars to be favourites coming into this cat fight…
Who wins?
We polled our team of eight BUCS correspondents…
Kingston claim the poll, but barely. Brighton certainly impressed with their defensive performance in Week Three, but really we need to see the Panthers start putting up points to start picking them to post up wins in the middle tier this season.
Surrey Stingers vs Reading Knights
These two do a flipparoo with their fixture, to allow the Knights to host their charity game in early December.
We've not seen the Knights since Week One, when they put in a confident victory over the Cougars, and having taken away two wins from the Stingers last season, should be feeling pretty good about their chances in this one.
Surrey meanwhile will be disappointed to find themselves at 0-2 at this point in the year, having actually been very competitive through their opening two games, including leading against Kingston for the vast majority of the fixture.
Who wins?
We polled our team of eight BUCS correspondents…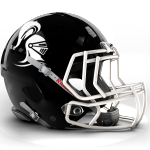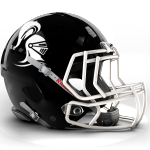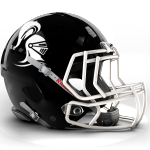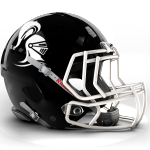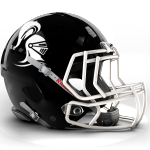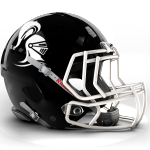 Surrey get a couple of selections, but the larger part of our team have the Knights riding into Week Five at 2-0 on their season so far! Whoever comes out on top, they'll get another chance to redress their grievances two weeks later, when the teams meet for a second time.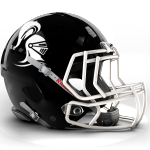 1A South East
QMBL Vipers v Imperial Immortals
We asked the Vipers to prove their D1 credentials, and they answered with a shut out win over the Chargers. Nice work Quimble!
This weekend they host an Imperial College side that have struggled this season – two hefty losses to open their campaign, the Immortals know they have to start showing signs of life soon, else risk Division Two football next year.
Who wins?
We polled our team of eight BUCS correspondents…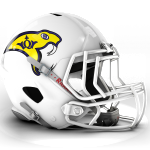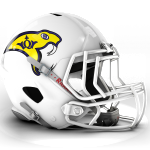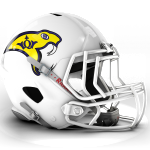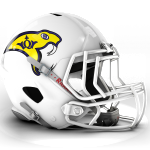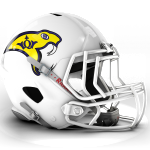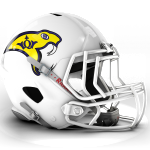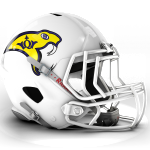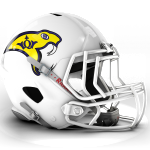 Impressing with their win last weekend, the Vipers pick up a unanimous vote to emerge victorious this Sunday!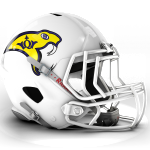 Kent Falcons v UEA Pirates

Comments
comments