Predictions | BUCS 18/19 Division One Week Nine
The Super Bowl doesn't just mean unbearable Patriots fans and a painful experience in the office on Monday morning, for Uniball it also means rivalry week is upon us as the schedulers seek to ensure teams travel as little distance as possible in order to make it back to watch the big game… while also rekindling some of the great historical rivalries across the Britball Nation!
There's a stacked slate of games across the middle tier, including some great local showdowns that mean so much more to the teams involved than a simple notch in the W or L column!
1A North
Edinburgh Napier Knights v Glasgow Tigers
East meets West north of the wall, as these two former Borders Conference buddies clash for the Mackenzie Challenge Trophy in front of what should be a good size crowd in Meggetland Stadium on Sunday!
The Knights are planning to put on quite a show, including Cheerleaders and a DJ… and what's more, for the first time in quite some time, they'll almost certainly be coming into this game fair favourites to hoist some rivalry silverware when the dust settles!
Yup, despite the Tigers being Napiers bugbear-team last year, inflicting two of Napiers' three losses in 17/18, the reality is the Tigers are coming into this weekend without a win to their name through five fixtures. The risk of relegation is getting all-too-real, and though the Knights themselves suffered a narrow loss before the break, they also found some nice wins against Hull earlier in the year.
The Glasgow offence has lacked teeth recently, and against a Napier D that's got a rep as one of the toughest nuts to crack in the tier? We're expecting a fairly heavy lean towards the Edinburgh outfit, even without counting the vote of our two writers associated with that programme!
Who wins?
We polled six of our team of eight BUCS correspondents…
It's a brave pundit that plucks for an 0-5 team to earn their first win of the year, and this week none of our staffers were willing to roll the dice on the Tigers.
Napier to take the W, but a busy end of the season beckons if they're to complete their full slate of fixtures and contest a top spot in the 1A North!
Newcastle Raiders vs Northumbria Mustangs
A Newcastle derby we didn't get to see last year, what with the Raiders busy tearing up Division Two!
However, with both teams putting together strong-looking seasons so far, it's set up what looks like a very tasty matchup – there's not just local bragging rights on the line in this game on Sunday – the top spot in the 1A North will also be the prize for whichever team takes the W this weekend!
For the Mustangs it'll be their first action in 2019, so they'll be hoping to carry some of their momentum from a four-game win streak with them into the new year. So far this season they've proven they can win big, but also that they can win tough – two nail-biting wins over the Knights setting them up as the current team-to-beat in this conference.
Newcastle, however, will also come into this game with a lot of confidence – they may not hold the top spot in the table, but they remain the only undefeated outfit in the conference, courtesy of a 3-0 start to the year where they've been steadily gaining momentum, fixture by fixture.
Last week they put in a comprehensive performance against the Tigers, a 24pt shutout win that's contrasts wildly with the narrow 21-22 squeaker they managed in Week One!
The rumblings we're hearing out of both camps is that both teams think this could well be their toughest test of their respective seasons so far… and I'm inclined to agree with them!
Who wins?
We polled our team of eight BUCS correspondents…
Argh – I was really hoping to avoid having to break any ties during rivalry week, but the team apparently couldn't make their minds up on this one!
Hmm. You know, I think Northumbria might actually be the more talented team, but I with Newcastle having already had the opportunity to shake the dust off against the Tigers last weekend, they should be carrying more momentum with them into this game.
Raiders take this one, but I'll tell you right up front – I'd pick the Mustangs to take the second meeting between these two in two weeks' time.
1A Yorks/Lancs
Sheffield Sabres vs Sheffield Hallam Warriors
A second #SteelBowl preview of the season, as the two Sheffield sides clash for a second of at least three meetings this year – the big Varsity showdown itself taking place in late March…
Which could be a bit awkward as both these teams are looking like strong postseason contenders who could well still be playing playoff football right up to or even beyond that date should either one take a deep dive into the postseason!
First things first, however, this Sunday will be a top-of-the-table clash, as the 4-1 Sabres play their last home game of the season against the currently undefeated 4-0 Warriors.
When they met back in Week One, Hallam took the game by a 9pt margin, and since then both Yorkshire sides have had unerringly similar seasons – big wins over Manchester and LJMU, much-closer Ws against the UCLan Rams.
Hallam topped out our middle-tier Power Rankings for the first time following Week Eight – but will that be enough for our pundit poll to swing in their favour?
Who wins?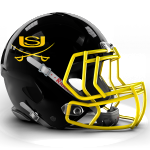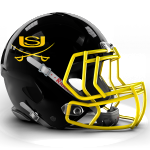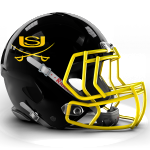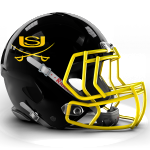 Aw come on!
Rivalry week is the worst time to have to break a tie, but the reality is this matchup means even more than that – with both sides looking a cut above the rest of the conference, odds are the 1A Yorkshire & Lancashire title could well be decided in this game!
It's a toughie, and I think the Sabres are looking more than sharp enough this year to take this game… But I'm not gonna pick against an undefeated outfit that's sat atop our own Power Rankings!
Hallam take it in a cracking rivalry clash and move within sniffing distance of a crown.
LJMU Fury vs Manchester Tyrants
These two outfits met just last week – will the one or two sessions they've been able to squeeze in be enough for either team to rework their gameplan and produce a different result this Sunday?
Though our team ended up giving an edge to the Fury in our predictor poll, the Tyrants actually picked up the W last Sunday after leaping out to an early lead that they clung onto tenaciously against a furious fourth-quarter Liverpool comeback.
Few cities have bigger sports rivalries than Manchester and Liverpool, but the reality is there's a lot more at stake in this game than just bragging rights – with both these teams appearing well off the pace of the rest of the conference, the harsh reality is that this game is likely to determine which of these two teams finds themselves playing Division Two football next season.
For the Fury this is a must-win matchup. And more than that – they'll need to win it by at least 8 points tie up the head-to-head, or 9 to swipe the advantage.
Do the team think LJMU have what it takes to turn things around in just six days?
Who wins? 
Seriously?
I'm beginning to think I'm being stitched up here as the team can't make up their mind for a third-straight fixture!
Alright… down to me to break the tie, and so I'll pluck for what I think will be the most entertaining result – as well as I what I think could very well be what happens!
Liverpool takes the win… and by 8 points. Both teams then face a nervous wait through the remaining weeks of the season to see whose defence can save their middle tier credentials by conceding less points on the year!
1A Midlands
Warwick Wolves v Leicester Longhorns
We had high hopes for Leicester after they appeared to start their campaign with such promise in a close contest against promotion-favourites, Loughborough.
However, those hopes never coalesced into reality, and instead the Longhorns headed into midseason without a win to their name, having been bested by each of their four conference rivals.
As such, pretty much every game from here on out becomes a must-win for the Leicester outfit, but none moreso than this weekend's trip to Warwick.
The Wolves' win over the Longhorns remains their lone W of the season, after they were handily beaten by the Jets last weekend. Still, they'll not only come into the game confident having beaten Leicester once already this season, but also thanks to the knowledge that their performance in Week Five gave them a 16-point buffer between themselves and the Longhorns being able to steal the head to head.
Leicester put in their best offensive performance of the season ahead of the break against the NTU Renegades, but will it be enough to help them dodge the drop zone against the Wolves on Sunday?
Who wins?
We polled our team of eight BUCS correspondents…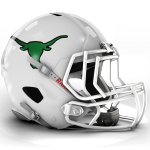 The Wolves have already won this match up once this season, and fairly convincingly. As such, only the one of our pundits could be persuaded to pick the Longhorns.
Leicester are left teetering on the precipice of Div Two football.
Coventry Jets v NTU Renegades
If Coventry are looking to lock up a definite postseason appearance in their first year in the middle tier? This game is likely to be key.
They've already turned heads in their first year in the tier, but to guarantee postseason action they can't afford any more notches in the L column – looking at the shape of the other northern conferences, even a 5-3 record might not be enough to snatch a third place spot.
As such, if the Jets wish to leapfrog their way into the #2 berth in the Midlands they'll have to do so at the expense of an NTU Renegades side they faced back in Week Two.
Even though it was early in the season, these two teams put on a show to remember – the Jets leaping out to a large early lead in the first half, before the Renegades fought their way back into it in the second. Final seconds, and the Nottingham outfit found themselves holding a narrow lead, but with Coventry knocking on the door.
A tense goal-line stand ensued as the Jets drove in a score and pushed for the game-tying 2PAT… but the Renegades' resilience won out, NTU emerging as relieved victors!
…but with Coventry having home advantage in this second leg, and coming off the back of a comfortable-looking win over the Wolves in Week Eight, might the Jets be able to flip the early-season result and really make things interesting at the top of this conference?
Who wins?
We polled our team of eight BUCS correspondents…
Apparently I can't catch a break this week. Well, except a tie break, that is.
The key to this one is whether NTU can find a way to close down Coventry's devious misdirection-heavy offence. Loughborugh clearly cracked it in the second meeting with the Jets, and in fairness the Renegades themselves largely managed it in the second half of the first meeting between these two teams.
My heart wants me to pick the Jets, just to keep this conference spicy right down to the wire… But my head tells me the Renegades coaching staff should have their team well prepped for this game, and they taken a second narrow win – going a long way to securing them some postseason action.
1A South West
Bath Killer Bees vs Cardiff Cobras
When these two met back in Week Four we got an incredible back and forth shootout between two dual-threat offences – the Killer Bees eventually swiping a crucial W courtesy of a clutch fourth-quarter drive.
We'll be hoping for more of the same this Sunday as both teams attempt to open up any kind of breathing room between themselves and their conference rivals -because, well, as things stand the 1A South West is a mess!
Only the Blitz looking well off the pace of the rest of this grouping and while Southampton may be sitting pretty at 3-0, they find themselves with five fixtures to cram into four weeks of the season.
The reality is any of four teams could yet hoist the 1A South West crown, but if Bath or Cardiff have aspirations to be that team? It starts here.
So long as the weather allows, I'm hoping for another high-scoring one here!
Who wins?
We polled our team of eight BUCS correspondents…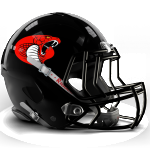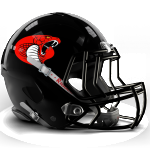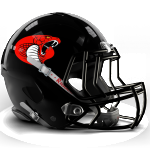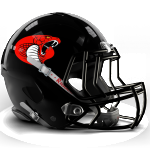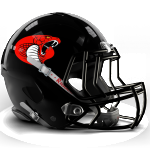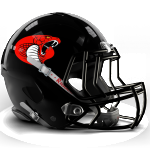 Cardiff hold the 2-6 lead in the poll – courtesy perhaps of their strong Rain Week win over the Exeter Demons that put them back in the black.
However, it's worth remembering that our team also picked the Cobras to take the W back in Week Four, and we all know how that turned out…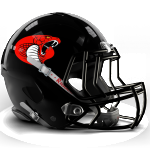 Exeter Demons v Southampton Stags
The frontrunners in the South West, newcomers Southampton kick off a hectic month of football with a trip to Exeter this Sunday.
With both teams only fitting in three fixtures ahead of the break, while the Stags have been chomping at the bit to get back on the gridiron, the Demons however have been busy catching up on fixtures – they've already played two fixtures thus far in 2019, with their hosting of the Stags the midpoint of a five-game run of back-to-back games.
As such, the Demons will hopefully not be carrying too many knocks from their two outings thus far – a disappointing loss to the Cobras in Rain Week, followed by a morale-boosting comfy win over their Devon rivals, Plymouth, last week.  They'll want to be at full strength for this weekend's game, as the Stags have already proven themselves capable of outpacing the Demons this season – a 31-19 win for the south coast outfit back in Week Four.
As I noted in the other South West prediction this week, any of four teams in this conference can still make a run for the crown – but it has to start here, else it might be too late.
Do the Demons have any devilishly tricky plays up their sleeves to turn around their early-season defeat and break the Stags' win streak?
Who wins?
We polled seven of our team of eight BUCS correspondents…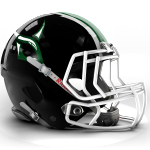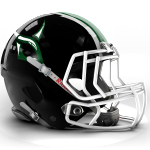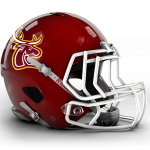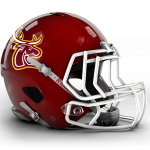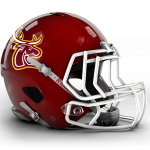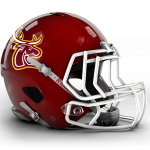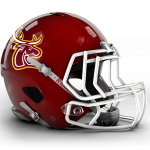 And with a 2-5 split, the Stags streak doesn't end here according to our contributors!
But the Stags will have to focus on more than just picking up the W in this one – staying healthy is also going to be crucial! They'll have only a four day gap before their next fixture, versus Bath, on Friday 8 Feb, and then barely a 36 hour turnaround before facing the Bees once again on the Sunday! Yowsers!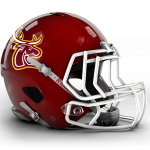 1A South
Surrey Stingers v Brighton Panthers
The Burners may have sealed the deal on the 1A South conference title, but there's still a lot more to play for than pride for the other teams in this grouping – any of the other four outfits are still capable of securing the #2 playoff berth should they find a hot streak to run out the final few weeks of the season.
Still, leading the pack in the race for postseason action are the Panthers. After a scrappy start to their campaign with back to back losses to the Burners, they've shored up their defence in an impressive way – conceding just a single touchdown in their last three outings!
Sure, their O is hardly setting the scoreboard alight, averaging just a pair of scores in each of those three games, but when your D is playing shutdown football you don't need gaudy numbers on offence!
They'll hit the road this week to take a Surrey Stingers outfit that have proven something of a conundrum so far this season.
A 0-3 start to the year made them look like a side that could well be playing D2 football next year, but an impressive Week Six win over the Knights (just a fortnight after a heavy loss to them) looked like it might be a turning point. However, they opened 2019 with a shutout loss to the Burners, and so this weekend's game will be a good test with the Stingers' ability to get their mojo back on track after a tough defeat.
With just three fixtures left on their slate, odds are the Stingers need to win out if they want to see postseason action… or win at least two out of three if they definitely want to dodge the drop to Division Two.
Either way, they need to find a way to win against the Panthers – if not this weekend, then when the two sides meet again in Week Eleven.
Who wins?
We polled our team of eight BUCS correspondents…
The Panthers are riding a hot streak, and none of our team see that ending here!
They'll secure at least a .500 season with a win on Sunday, a respectable achievement in their first campaign back in the tier… but we suspect these kitties are gunning for even greater accomplishments this season.
Reading Knights v Kingston Cougars
N.B. Following publication we've since learned that this game will not be going ahead on Saturday afternoon due to the weather.
Two teams we had high hopes for this year, both as eager as the other to stop a poor run of form turning into a full-blown rout that runs them right off the precipice and down into Division Two football!
Reading opened their campaign with a nice 2-0 start to the season, but things went awry in Week Six when they got stung by Surrey in the second meeting between the two teams. Two further losses followed against the Burners and Panthers, and suddenly these early-season playoff hopefuls will now be oh-too-aware that they're only a single W ahead of the dropzone at this point in the year…
They'll draw some confidence from the fact they've already bested the Cougars once this season… but then again we thought the same when they went into their second leg against the Stingers – will we see another the Knights split another set of fixtures?
Certainly, the Cougars will be all too aware that they're running out of time to save their season. Their conference title defence is already a lost hope with the Burners locking up the Crown last weekend… but for a team that started the season with aspirations of a return to top tier balling to find itself playing D2 football next year? That'll be a tough pill to swallow for this proud programme.
Who wins?
We polled our team of eight BUCS correspondents…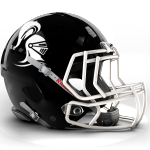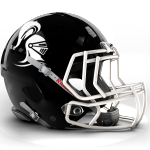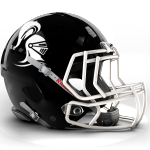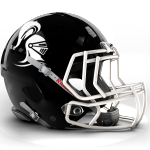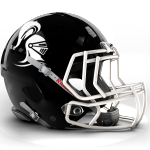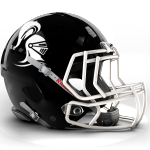 Reading might be experiencing a serious slump in form, but on the flipside the Cougars haven't scored a single touchdown since Week Two!
Should the Cougars come up short here, their Week Ten second meeting with Surrey is looking more and more like a relegation-playoff game.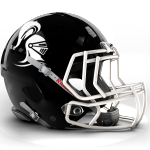 1A South East
Kent Falcons v Canterbury Chargers
The Falcons came crashing back down to earth in Week Eight when they were blindsided by a QMBL Vipers side that simply weren't on most people's radars a week ago!
Whether Kent simply weren't clicking yet after the midseason break, or they truly were outshined by the new boys to the tier? We'll know for sure when the two teams square off for a second time next weekend.
In the meantime, however, the Falcons will look to regain some altitude as they take on fellow Canterbury based outfit, the Chargers.
The two teams met way back in Week Two, and in fairness the Chargers actually put something of a scare on the Falcons when they opened up with an early two-score lead. The Falcons, however, turned on the burners in the second half to take away what looked like a comfortable win.
But with the cracks suddenly showing in the Falcons veneer, might the time be ripe for the Chargers to strike and really start shaking things up in the 1A South East? Should the Chargers open up the scoring once again this weekend, do the Falcons have the firepower they lacked last week to pull off another comeback win?
Who wins?
We polled our team of eight BUCS correspondents…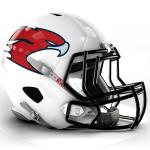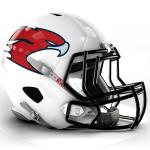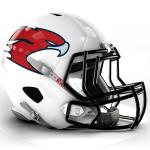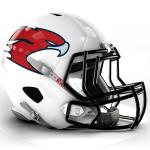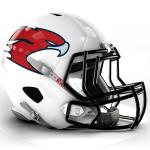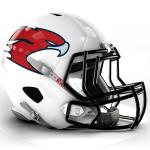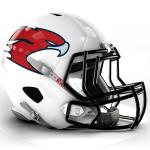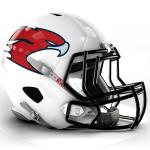 The answer from our team, it seems, is an overwhelming 'yes'!
The Falcons' may no longer look as invulnerable as they did a week ago, but the harsh reality is the Chargers are without a win on the season so far and that makes them a rather tough pick.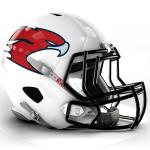 Imperial Immortals vs QMBL Vipers
N.B. Following publication we've since learned that this game will not be going ahead due to adverse weather conditions.
Right then.
A tip of the hat to you, ladies and gents of the QMBL Vipers… it's fair to say we did not see that coming, and even our writer who lone-wolfed it with a QMBL pick last week admitted he was mostly doing it just to go against the crowd.
But credit where it's due, the Vipers have made the South East conference suddenly a lot more interesting – three teams now look neck and neck for the conference crown, each with just a single mark in the L column at this point in the season.
With the Pirates/Immortals Week Eight game currently unresolved following it being cut short due to a lengthy injury delay, the Vipers currently find themselves in a playoff berth in just their first year in the tier!
They hit to road to an 0-4 Immortals side that have had a rough go of it so far – only exacerbated by the injury suffered last week that put an early close to a game where they'd actually impressed by drawing first blood against the Pirates!
Indeed, the Immortals scorelines have been steadily improving since their gruelling 78-0 loss in their season-opener. Were they to have another two or three months of football still ahead of them to develop their rookie-laden roster, they could definitely be putting in some competitive performances in this conference.
However, the reality is there's only a month of regular season football left, and that means time is fast running out for the Immortals – at least if they hope to still be playing middle tier football next season!
The Vipers were the upset-kings last weekend… Can the Immortals userp their title in Week Nine?
Who wins?
We polled our team of eight BUCS correspondents…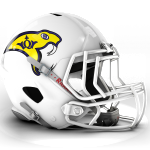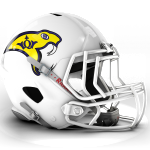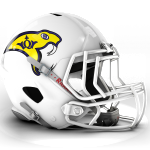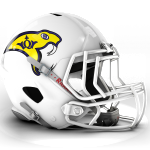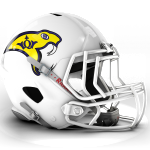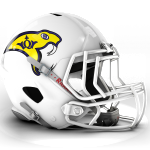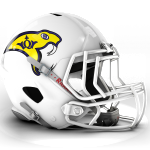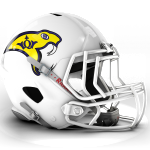 The Vipers can add a clean-sweep of picks to their Power Rankings appearance in the accolades they've picked up this week following their impressive Week Eight victory!
Don't go expecting the big blowout scorelines teams were putting up on the Immortals in the early weeks of the season – the Imperial side are an improving outfit. Rather, look for something similar to the 24-14 we saw when these two met back in Week Four – maybe favouring the Vipers a little more heavily as this young programme really begins to find its groove.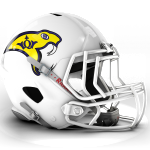 Comments
comments