Predictions | BUCS 18/19 Division One Week Ten
The middle tier kicked off on Wednesday this week, with the UEA Pirates putting the sword to the Imperial Immortals!
We'll see even more early action on Friday and Saturday too, in what's currently slated to be the busiest weekend of D1 football so far this season – a whopping fourteen fixtures across the six conferences as we see three teams double-dip on the Week Ten balling!
1A North
Edinburgh Napier Knights v Glasgow Tigers
With their varsity clash in front of a crowd lost to the weather, at least we haven't had to wait long to see these two rivals meet once more – just a week later and we'll get a chance to learn who the top scots in the middle tier are as the Knights take a trip to the Tiger's den.
Glasgow have had a tough season so far, currently the only team in the 1A North without a win to their name, largely thanks to an offence that's really struggled down the stretch – shutout in each of the Tigers' last three outings.
As such, we'd expect the defending 1A North champs to come into this game favourites, despite the fact the Tigers were Napier's bugbear-team last year – inflicting two of Napiers' three losses in 17/18.
However, the Glasgow offence currently ranks dead last in the northern half of Division One, and they're squaring off against an Edinburgh D that's built itself something of a reputation in recent seasons.
For Glasgow, the risk of relegation is getting all-too-real, and though the Knights themselves suffered a narrow loss before the break, they also found some nice wins against Hull earlier in the year.
Who wins?
We polled six of our team of eight BUCS correspondents…
It's a brave pundit that plucks for an 0-5 team to earn their first win of the year, and once again this week none of our staffers were willing to roll the dice on the Tigers.
Napier to take the W, but an especially busy end of the season beckons if they're to complete their full slate of fixtures and contest a top spot in the 1A North! Their missing matchup with Glasgow is currently scheduled as a midweek game, just ahead of the close of the regular season.
Hull Sharks v Newcastle Raiders
Weather cost Newcastle their derby day matchup last weekend, and now they face the daunting task of somehow squeezing their five remaining fixtures into just three weeks of regular season action!
Still, though they'll be frustrated by their lack of gametime, the Raiders will likely come into this weekend's game feeling fairly confident – they've already bested the Hull Sharks once this year, just ahead of the break, and put in their best performance of the year so far in their most recent outing against the Tigers in Week Eight.
They're consistently putting up points, and with their defence clicking, the Raiders will be wanting to stay hot on the heels of Northumbria at the top of the table.
Across from them, it's tough to really get a clear picture of the Sharks this season.
They opened their campaign with a nice-looking shootout win over the Mustangs (the only team to best Northumbria so far this season) but then it's all been a tad confused since then – shutout losses to Edinburgh, a shutout win over Glasgow, and then despite going into the game as marginal favourites, the fact is the last time the Sharks took to the field was their last loss to Newcastle, back in Week Six.
What sort of Sharks will we be seeing this Sunday? The hungry-looking hunters that posted up nearly 40 points in their first week of 2018/19? Or the small fry scorelines they put up against tougher opponents later in the year…?
Who wins?
We polled our team of eight BUCS correspondents…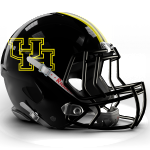 The Raiders come close to a clean sweep, but it seems one of our writers still thinks the Sharks have some teeth left.
It's worth noting that should the Sharks pull off the upset here, combined with an Edinburgh win in their other Northern fixture, the Glasgow Tigers would be locked into the relegation berth with two games in hand.
1A Yorks/Lancs
LJMU Fury v Sheffield Sabres
Well, hello there LJMU!
With their season on the line in Week Nine the LJMU Fury finally found their hulk-mode, and took apart the Tyrants to the tune of a 38-0 shellacking last Sunday!
The victory goes a long way to securing D1 football for at least another year for the Fury, and should they be able to build on their momentum and turn it into something of a hot streak? Well, playoffs would still be pretty unlikely, but it'd be a helluva boost to morale to end out the year with some impressive performances against the top two teams in their conference!
Yup, the Liverpudlian outfit will close out its campaign hosting back-to-back fixtures against the two Sheffield outfits and while we might have previously thought it something of a big ask for the Fury to turnaround their early-season 26-6 and 36-10 losses to the Sabres and Warriors respectively… we said the same about them turning around their 23-15 loss to the Tyrants, and they only had one week to work with between those two meetings!
Still, the Sabres have been on fine form this year, with their only losses so far coming against their undefeated cross-city rivals – including their painfully narrow 27-30 defeat in Week Nine!
Eager to earn a third shot at the Warriors by locking up postseason football, look for the Sabres to try to put together a sharp performance on Sunday, setting up a potentially crucial end-of-season clash against UCLan to close out the year.
Who wins?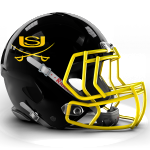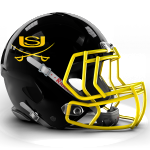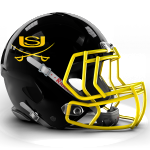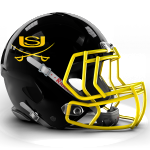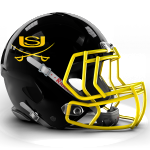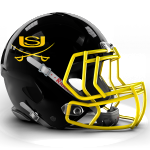 A nice performance from the Fury in Week Nine earns them a pair of picks this week, but the Sabres still hold sway.
Still, if they Fury can play to the form they displayed last weekend, don't be surprised to see a much tighter scoreline in this second meeting!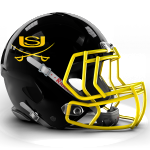 Sheffield Hallam Warriors vs UCLan Rams
This has long been a headline matchup in this conference, and with the Warriors coming off the back of their most nailbiting W of the season so far, might the undefeated Sheffield outfit be feeling somewhat vulnerable at this point in their campaign? Or will the fact that the 1A North title is within touching distance only enhance their mojo coming into this potential crown-decider?
Not only is this game win-and-in for the Warriors and postseason football, but it'd also leave them uncatchable atop the conference, having secured the double over the Sabres last weekend.
Still, as we noted these two teams have built a respectable rivalry over their time sharing a conference, and with good reason. Two years ago, with the Warriors looking unstoppable on their way to a 1A North crown, it was the Rams who halted their undefeated streak… And in Week Ten of the season no less!
UCLan might be coming into this fixture riding a two-game skid ahead of the Christmas break, but both losses were by single-score margins – including the first meeting between these two teams back in Week six, where Hallam were held to their lowest offensive output of the season in a narrow 7-14 victory.
Of course, that also means the Rams themselves were held to just a single score – a long way from the 40+ point scorelines they were putting up against the Tyrants and Fury early in the season… it seems once again this season these two teams might be one another's kryptonite.
On paper, a 5-0 outfit playing host to a 3-2 team… there's surely one big favourite? But a closer look at this game would show we could be in for an absolute cracker of a game, with another small-margin scoreline. A single mistake by either side could prove crucial here – which team do our team see blinking first on Sunday?
Who wins?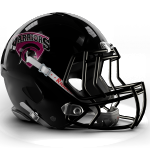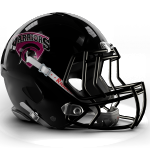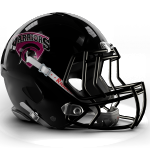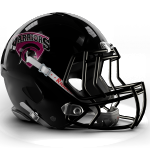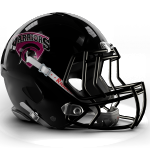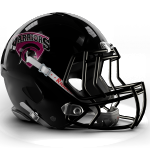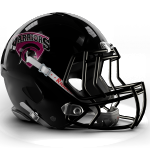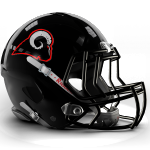 It's a brave sports pundit that picks against an undefeated outfit, and so perhaps that's why we only see one of our staffers selecting the Rams to come away with a win this week – despite the notably narrow scoreline between these two last time around.
We'll get our crown polish out for the Warriors.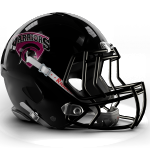 1A Midlands
Warwick Wolves v Loughborough Students
Warwick went a long way to securing their place in the middle tier with their big win over Leicester last weekend, but can they build on that impressive offensive performance with a second-straight win in Week Ten?
Certainly, the Wolves bared previously unseen teeth as their passing attack took apart the Longhorns last Sunday, and should they find a second straight win? Well, boy, would the top of the 1A Midlands table start looking messy!
However, we suspect the Loughborough defence is something of a more daunting prospect for the Wolves, especially as Loughborough particularly seemed to be finding their groove ahead of the midseason break – shutting out the Renegades entirely, and largely grounding the Coventry Jets.
We're yet to see them in 2019, so it's fair to question whether they'll be carrying a bit of rust into their first outing of the new year, but it's worth remembering Loughborough took the first meeting between these two teams 34-9 back in Week Two.
They're in the driving seat in this conference, controlling their own fate, and only need to dodge any slip-ups to ensure their first Midlands title in quite some time!
Who wins?
We polled our team of eight BUCS correspondents…
It's all Loughborough, all day, according to our BUCS office – but I'd also be keeping an eye on the Warwick passing attack potentially putting in a couple of scores just to keep this one interesting.
Leicester Longhorns v NTU Renegades
It's true crunch time for the Leicester Longhorns now. Their big loss to the Wolves at the weekend leaves them two games adrift at the bottom of the table, and the head-to-head Warwicks to laud over them.
There's only one possible way for the Longhorns to prolong their time in the middle tier… and that's win out from this point onwards.
Of course, that's no simple task.
NTU might be coming into this game following a shock blowout loss to the Jets, but they're still right in the race for the top spot in this conference if they can find wins in their two remaining fixtures. Even without a crown, we'd expect nothing less than playoff balling for this Nottingham side, and a win this weekend would go a long way towards securing that.
They've bested the Longhorns once already this year, back in Week Six, and should be looking to this Sunday as an opportunity to restore some pride – particularly on defence, where they've simply been shipping too many points this season for a team that's long prided itself on having one of the most resilient defensive units in the game.
Both outfits have a lot at stake here – can the Longhorns extend their life in the tier a little longer, or will the Renegades instead set themselves up for a shot at the title?
Who wins?
We polled our team of eight BUCS correspondents…
Even coming in off the worst loss for the Renegades in quite some time, none of our staffers were willing to take a longshot on Leicester snatching victory here. Division Two football beckons for the Longhorns.
1A South West
Bath Killer Bees vs Southampton Stags / Southampton Stags vs Bath Killer Bees
And now for something a little bit… different!
These two outfits were initially scheduled to meet in Weeks Six and Eight – but poor whether, and reportedly a Ski Trip put pay to that, and so instead we'll see the two teams go head-to-head twice in the space of three days – as the Bees travel to the Stags for a Friday Night Lights game (1900 kickoff) and then the Bees return the favour barely 36 hours later – heading to Southampton on Sunday for the second leg!
Still, you can hardly blame either of these teams for cramming fixtures in every which way they can – with no team yet to surpass three wins on the year, the 1A South West title is there for the taking! To whichever team can get their games played and get out ahead of the pack, that is…
The Stags remain frontrunners in the conference, courtesy of their undefeated season so far… but with yet another postponement in Week Nine they now face the rather daunting task of squeezing five fixtures into three weeks of football, else losing no games will do them no favours if they simply don't play enough fixtures to hold onto the top spot!
Given their proximity, we're going to look at both these games as something of a two-for-one deal – though notably we did ask our BUCS office to pick both separately, and saw a slight shift in their picks that might give some insight into their thinking.
Truth is, picking any game in the 1A South West has proven a hazardous task this year.
Exeter have bested Bath twice, but Bath beat Cardiff, and Cardiff got the better of Exeter in Rain Week. This kind of circular power-struggle gives predictors headaches!
Truth be told, given the way other games have gone in this conference I wouldn't be at all surprised for these games to be a) pretty close and b) potentially have different results in each one, despite the quick turnaround in between!
Who wins?
We polled our team of eight BUCS correspondents…
Game One:
Game Two:
Stags do get the nod to take the wins in both meetings, but with a slight swing in favour of the Bees in the second meeting – could home advantage be a determining factor in both these games?
Two quality, venerable uniball programmes, putting the resilience of their roster to the test in the next few weeks. Whoever wins, kudos to the players and committees for being committed to getting these games played.
Exeter Demons v Plymouth Blitz
With the weather seeing the Demons clash with the Stags struck from the slate last Sunday, we'll instead see back to back meetings between Devons two BUCS contenders, the local rivals having met back in Week Eight – a resounding win for the Demons.
Yep, despite Plymouth putting on something of a show against the Cobras ahead of the break, their offence looked lacklustre this side of the holidays, managing only a single score against an Exeter defence that was had allowed an average of 31 points conceded through their previous three meetings.
As such, the Demons should be feeling fairly confident they'll be securing the 'Devon Bowl' trophy on Sunday, and after a somewhat shaky start to the season a 4-2 record would establish Exeter as a playoff, if not conference title, contenders going into the final weeks of the season.
For the Blitz, things get fairly simple from here: If they want to control their own fates, they pretty much have to win out from this point onwards. A Bath win (in either of their two games) and a Plymouth loss in Week Ten would lock the Blitz into the relegation berth, shipping the south coast side back down to Div Two after only two seasons in the middle tier.
Who wins?
We polled seven of our team of eight BUCS correspondents…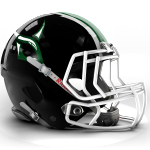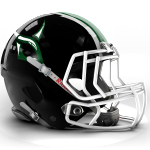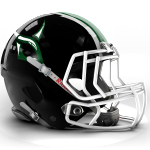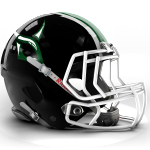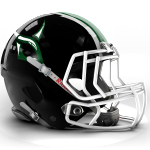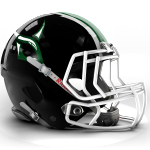 The strongest showing in the favour of the enigmatic Demons so far this season, as only a single pundit thinks Plymouth can cause an upset and keep their D1 hopes alive for another week.
Exeter move to 4-2… and potentially the top spot in the conference if results elsewhere go their way too!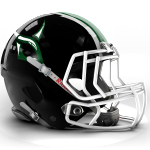 1A South
Reading Knights v Brunel Burners
Reading were looking a lot like dark horses in the South during the early part of the season… However, a sudden Week Six loss to the Stingers seems to have unhorsed the Knights, and a promising 2-0 start was followed by a three-game slide that finds the team potentially contending for a relegation berth, rather than the playoff berth we thought was theirs for the taking early in the season!
Weather put pay to their Week Nine clash with the Cougars – something that might come back to haunt the Knights, as a winnable-looking game against a similarly under-threat Kingston outfit could have been just the ticket to get their season back on track.
Instead, Saturday will see them host the freshly crowned Brunel Burners for the 1A South Champs' first of two 'victory lap' fixtures.
Having already secured the conference title with their 6-0 record, to an extent there's not a lot riding on this one for the Burners. However, we're not expecting this team to let their flames burn low through the end of their season – not only is the #1 seed in the south theirs for the taking considering the tempestuous state of the other southern conferences, but the prospect of an undefeated season and record-setting defensive totals are certainly incentives worthy of the Burners not allowing themselves to get sloppy through their final two outings of the regular season.
Brunel took the game 24-0 when these two teams met back in Week Seven, and are yet to allow a touchdown in any game since their season opener… The Knights have a daunting quest ahead of them!
Who wins?
We polled our team of eight BUCS correspondents…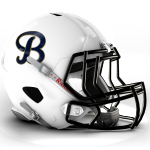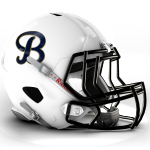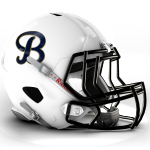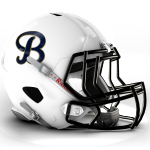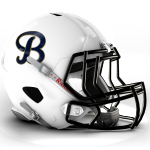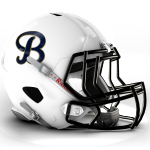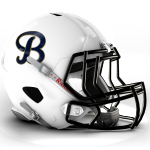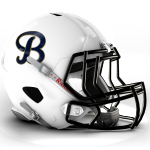 Should the Burners continue extending their shutout streak (currently at four games) they'd not only secure home football throughout the postseason, but also a BUCS-era record for Division One defence (only bettered at all in the BUCS era by the 2015/16 2A London's Greenwich Mariners.)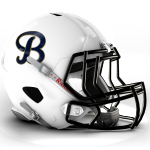 Surrey Stingers v Kingston Cougars
Two teams who saw their fixtures fall foul of the weather last weekend, and each as eager as the other to earn another crucial notch in the W column in time to dodge the drop to Division Two football!
Each with only a single win to their name at this late point in the season, Kingston currently hold a slight edge in the relegation stakes courtesy of a clutch fourth-quarter 12-9 win over the Stingers back in Week Two.
However, that November victory represented the peak of the Cougars offensive production so far this season, as they followed it with three straight losses, and perhaps more worryingly, zero touchdowns – unable to capitalise on the talent in their roster, the Cougars' need to find a way to end their scoring drought, and fast.
The Stingers surely won't make it simple for them, however. They earned their first win of the year in fine fashion ahead of the Christmas break, and though they'll be disappointed with the 18-0 shutout loss to Brunel in Week Eight, it's worth noting that scoreline pales in comparison to the Cougars own hefty defeat at the hands of the Burners earlier in the year!
With both outfits other remaining fixtures against teams riding hot streaks, the reality is that if either programme wants to ensure they're playing middle tier football next season? Now's the time to step up.
Who wins?
We polled our team of eight BUCS correspondents…
Considering how many split votes there were last week, it's quite a relief to have gotten to this point in this list without having to break the tie!
I can understand where the BUCS picks team are coming from here – the Cougars have bested the Stingers once already this season, but their form leading up to midseason was dire.
Still, we've seen nothing of them since the break – could roster additions, extra weeks of development see them find greater success in 2019?
It's not a clear choice either way, but forced to choose… the Stingers have played the better football, more recently. I'll pick them to pick up the win and take a step away from the precipice on Sunday.
1A South East
Canterbury Chargers v UEA Pirates
A second outing in Week Ten for the Pirates, who successfully plundered the Immortals in midweek, coming away with a 31-6 victory that allowed them to reclaim their familiar #2 spot in the South East conference… for now at least!
They'll take a trip south on Sunday to take on a Chargers outfit who might be feeling a little hard-done-by at this point in the year – having hit a particularly tough stretch of their season.
The Pirates took the last meeting between these two outfits comfortably ahead of the break, and if Canterbury were looking for the new year to bring new hope to their season, a crushing Week Nine loss to a riled up Kent Falcons outfit has left the Chargers locked out of any potential playoff football, and instead facing the very real prospect that their back-to-back fixtures to close out the year against the similarly winless Imperial Immortals will decide which outfit is playing D2 football next season.
The only chance for the Chargers to change their fate would come in the form of a win this weekend.
With the Pirates likely carrying some bruises from their midweek fixture, can the Chargers take advantage and give themselves an edge in the race to avoid relegation?
Who wins?
We polled our team of eight BUCS correspondents…
With a unanimous verdict, the Pirates are set to sail out of Week Ten with a five in the W column… and the potential to be sat in the long-sought-after #1 spot in the South East if the Vipers do them a favour and shoot down the Falcons once again this weekend!
Kent Falcons v QMBL Vipers
No question here. If we had been able to do even just the one Game of the Week article this week? This would have been it.
We didn't honestly expect all that much out of this fixture first time around – the high-flying Falcons taking on a new addition to the conference that had only so far earned wins over two teams that looked destined to contest the drop spot… The Vipers earned just a single pick from our polls team last weekend, and that was from a writer who I strongly suspect goes up the down escalator just to be different sometimes…
But as it turned out, the Vipers had spent the break prepping for just one goal – plucking the Falcons.
Still, if Kent let the loss get to them, it certainly didn't show last weekend! If anything, the Falcons looked out to prove a point in their 46-0 demolition of local rivals, the Chargers, in Week Nine, and so we're expecting them to come into this week's game with a new level of determination. A second loss and there's a real risk of losing out on their chance to defend their conference title!
There'll certainly be no element of surprise for the Vipers this weekend, but given the hefty margin of victory last time around, could the young programme actually come into the game as favourites?
Who wins?
We polled our team of eight BUCS correspondents…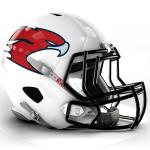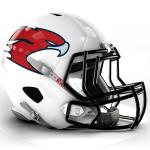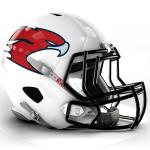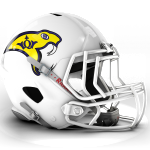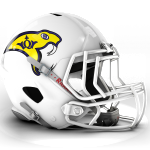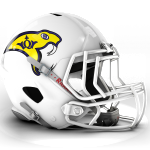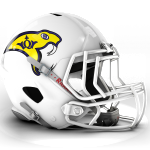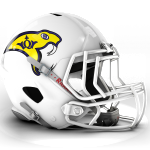 Ooh – the Vipers edge it by a single vote – which in itself is a huge turnaround from the BUCS teams' thought about this matchup just a fortnight ago!
No holding back in this one – if either one of these teams wants to win this conference, the reality is this game could well hold the key.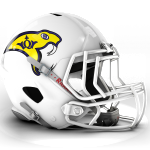 Comments
comments