Predictions | BUCS 18/19 Division One Week Twelve
We come to the final week of the season in the middle tier… And boy is it a crazy, contentious, controversial, mess – and for fans of the game – that's pretty much the best possible way for a final week of the season to be!
There's not a single game taking place across Saturday and Sunday that doesn't have some impact either on playoffs or relegation – we do our best to break it all down for you, along with picks as to who'll emerge on top, courtesy of our BUCS office!
1A North
Hull Sharks v Northumbria Mustangs
Two teams who first met in Week One, where the Sharks emerged with a narrow victory, but whose seasons have since taken rather different paths.
For the Sharks their day one win was followed by a tough series of losses against Newcastle and Napier. Hull have struggled to put up the number of points we're used to seeing from the Sharks in every fixture since their opener, and it's left them chasing the pack for much of the season – though a couple of hard-fought wins over relegation-bound Glasgow has kept them relevant.
Playoffs aren't yet out of reach for the Sharks – Newcastle's double-header win over the Mustangs means the Sharks are still well in with a shot at extending their season – something they'll be eager to do, as it'll allow them to keep ahold of Hull's winningest-ever Head Coach, Gareth Wild, a little longer, Coach Wild having announced he and Offensive Co-ordinator Paul Weston, will depart the team at the end of their 18/19 campaign.
However, the Mustangs aren't likely to make it easy for them – their double-headed defeat to the Raiders has suddenly shifted them from the #1 spot in the 1A North, to at risk of seeing no postseason action at all should they come up short on Sunday, and the Knights take a win over the (pretty much locked in as champions…) Raiders.
The Mustangs were riding high through the first half of their season, before a lengthy 2+ month break perhaps meant they took at the Raiders carrying a bit too much rust. With playoff football potentially on the line for both teams, who'll rise to the occasion in Week Twelve?
Who wins?
We polled six of our team of eight BUCS correspondents…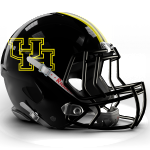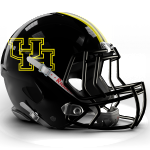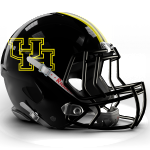 It's a close one, but our BUCS office believe the Mustangs will close out their regular season with a postseason-securing win!
Newcastle Raiders v Edinburgh Napier Knights
The winter weather has conspired against these two teams such that, though we're in the final week of the regular action, this Sunday will be the first time they meet this season!
Initially scheduled to clash in Week Five, the weather put pay to that meeting, and since then the two teams simply haven't found a way to get that battle back on the slate.
Best we can tell, there's every probability this'll see Napiers' home leg voided from the schedule, which in turn would mean the Newcastle Raiders are currently uncatchable atop the 1A North with a 6-0 record! Congrats! (Probably!)
Still, even if that does turn out to be the case, it's not like there's nothing riding on this match-up – Edinburgh's midweek win over Glasgow has moved them into a playoff berth (and with a very healthy APC margin over other potential #7 or #8 seed contenders) but if they're hoping to climb higher up the seedings, they need to inflict a first loss in almost two full-seasons on Newcastle.
Are they up to the task?
Who wins?
We polled six of our team of eight BUCS correspondents…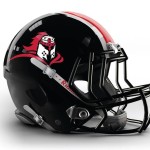 Assuming the Raiders choose to field a full-strength roster in this one, they come in as hot favourites to take the W.
Indeed, while the 1A North title is pretty much a done-deal, there's still merit to committing to the win here, besides the pride of an undefeated campaign. Currently sat in the #3 seeding in the North, odds are their best hope of climbing any higher (and thus securing home advanatage further into playoffs) comes from taking the W here and looking for Sheffield Hallam or Loughborough to come up short.
Meanwhile, even if the Knights lose, best as I can tell as long as they do so without conceding around 100 points? They'll still see playoff football.
1A Yorks/Lancs
Sheffield Hallam Warriors v Manchester Tyrants
Nothing but pride on the line in this one I'm afraid.
Hallam are headed to the postseason with a shiny crown on their brow, while the Tyrants will look to tear up Division Two once again next season.
A win for Hallam almost certainly locks up the #1 seed in the North, and considering the 6-46 scoreline the last time these two met? It's tough to see this going any way other than the Warriors'.
Who wins?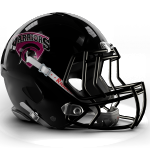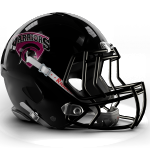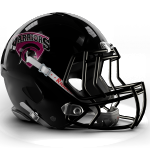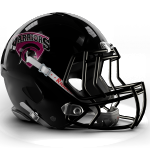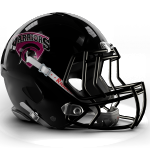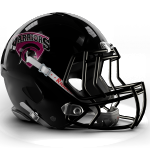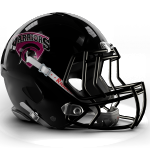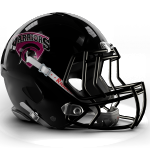 It's possible Hallam will rest starters in this one, though it would put their undefeated season and #1 seed at risk if they do so too early. Elsewise, it's an opportunity for the Tyrants to finish their season on a high if they can pull off the upset here.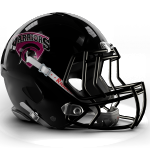 UCLan Rams v Sheffield Sabres
Easily one of the juiciest matchups of this weekend as these two teams that have some pretty interesting playoff history in recent seasons, go toe-to-toe in what is almost something of a postseason game, come early.
To refresh memories: The Sabres are the defending conference champs, but only courtesy of the Rams losing one of their Ws to the unreported fixtures voiding debacle. As fate would have it, however, the two teams were scheduled to meet in the first round of the postseason, and the Sabres being true gents about it, gave the Rams the home-field advantage they would have had should the correct rankings have been used… And then proceeded to knock the Rams straight out of the playoffs anyhow. Oof.
Fast forward to this season and it seems these two teams are destined to once again have a huge impact on one another's postseason fates!
On the one hand, it's simple: It's win and in for both these teams.
For whoever comes up short, however, a nervous wait would ensue to see results come in from the 1A North and 1A Midlands.
Though the Sabres took the W when the two teams met back in Week Five, it's notable that it was only by a single score… and the Rams typically play their best football on their home turf.
This one should be a scorcher.
Who wins?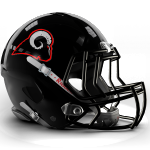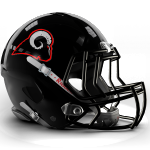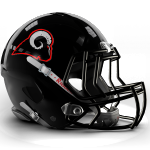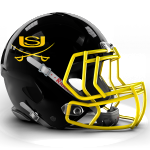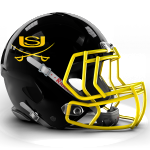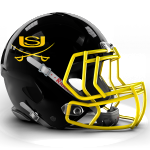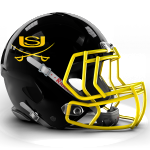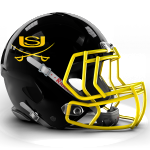 Though they've come close, our team were swift so spot that the Rams haven't beaten a Sheffield side in quite some time now, and though the Sabres are coming off a disappointing loss to the Fury, they take an edge in our poll – narrow favourites to lock up postseason action!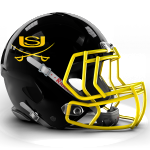 1A Midlands
Nottingham Trent Renegades v Loughborough Students
Loughborough's win over Leicester last week means they've locked up the #1 spot in the Midlands – and as such, it may seem like they don't have a lot riding on this one… at least compared to an NTU Renegades outfit who, despite being among the preseason favourites for promotion back to the top tier, are at very real risk of missing out on postseason football entirely if they can't find a way to return to winning ways in this one!
Trent's season simply seems to have gone off the rails in recent weeks, as a 4-1 start to their season was followed by back-to-back losses since the new year.
If they can find a way to return to winning ways against their old rivals, playoff football beckons. If Loughborough are set on securing high-seeding, however, and come out on top in this one?
NTU will have a nervous wait, most likely to learn who comes out on top between the Rams and Sabres.
Who wins?
We polled our team of eight BUCS correspondents…
It's just a single pick out of eight for the home side as, despite Loughborough's more modest than expected scoreline against Leicester last week, they've already established they're the top dogs in the Midlands this year.
Loughborough advance to 7-1 with a win on Saturday afternoon.
Coventry Jets v Leicester Longhorns
Ah, another game without too much at stake I'm afraid.
The Jets are postseason-bound, an impressive feat in their first year in the tier, while the Longhorns Division Two football awaits.
The only notably at stake here beyond pride and momentum? A win for the Jets would pretty much lock up the #4 seed in the north, and thus a home berth for at least the first round of the playoffs – something well worth fighting for!
…Especially as one of the other contenders for the #4 seed are the Edinburgh-based Knights. That's not a cheap trip, but likely the Jets' destination should they not get off the ground this weekend.
Who wins?
We polled our team of eight BUCS correspondents…
It's a shame to see Leicester drop back down to Division Two – they've actually done a great job of holding their own through much of this campaign, and can take a lot of positives from their 18/19 campaign. However, the Jets look like a team on the rise and are unanimous favourites to take the win on Sunday.
1A South West
Cardiff Cobras v Southampton Stags
The Stags have already seen action once already this week – a nice-looking win on Thursday evening over the Exeter Demons that sealed the deal on back-to-back conference titles for the old Uniball powerhouse back on the rise!
At 6-1, the Stags are now uncatchable atop the conference, and credit where it's due – they've done it in an impressive fashion, going above and beyond to cram fixture after fixture into the final few weeks of their campaign to ensure they wound up wearing the crown – Sunday's game against the Cobras will the fifth fixture in just 16 days for the Stags!
They're playoff-bound, and guaranteed at least the #3 seed in the south – though it's still possible for them to climb a little higher with a win should they want it.
However, odds are the Cobras aren't about to go down without a fight.
Disappointed by their Week Eleven loss to the Demons, the Cobras have also already seen action once this week – edging a tense 7-9 win over the Killer Bees on Wednesday that has Cardiff primed to potentially swipe away the #2 spot in the South West if they can get the better of Southampton in this one.
It's not like they weren't close to doing so when the two teams met earlier in the season, the Stags only just outpacing Cardiff 31-29 back in Week Three.
Still holding the head-to-head over Exeter by 5-points, a win for Cardiff would see them leapfrog the Demons into a playoff berth… a loss and we'd have to wait on a couple of key items before we know whether Cardiff can clinch postseason action.
Who wins?
We polled seven of our team of eight BUCS correspondents…
Game One:
The Stags certainly seem to have the most momentum, and so take the poll by a fair margin. Cardiff's offence hasn't exactly been clicking in its last two outings.
Should the welsh side indeed come up short, things get tricky.
Despite the Cobras' win on Wednesday, Bath still hold the head-to-head over them, and are surely heavy favourites to pick up a win over the Blitz.
And even then, there's some question marks over a key, missing, fixture in the 1A South that could also impact postseason seedings.
Plymouth Blitz v Bath Killer Bees
Plymouth take their last shot at stealing a win in their final fixture, for now, in the middle tier.
They've looked well off the pace in this conference for much of the year, with only brief flashes of the kind of form they've needed to compete in a tough grouping of talented teams.
Though they can no longer dodge the drop to Division Two, there's still a lot to play for on Sunday – the Blitz have never yet suffered a winless season, and hopes are they'll fight tooth and nail to avoid such a fate in this final fixture. Can they re-find the spark that saw them take their game against the Cobras right down to the wire in Week Six?
Of course, Bath aren't going to be making this easy on the Blitz. They pummeled Plymouth 39-0 when the two teams met in Week Five, and know that their only chance of extending their season comes from winning this weekend – a Bees win, combined with a Cobras loss, would see Bath return to the #3 spot in the South West, and most likely playoff-bound!
Who wins?
We polled our team of eight BUCS correspondents…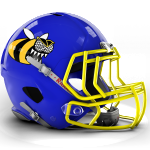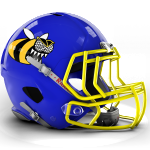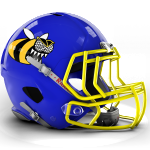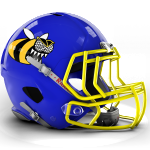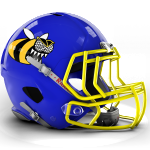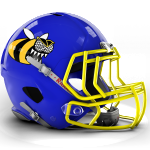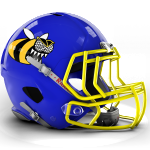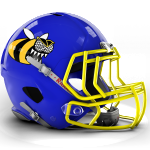 With playoffs on the line, and the stronger form all season long, it's no surprise to see a unanimous verdict in favour of the Bees here.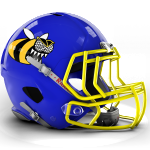 1A South
Brunel Burners v Kingston Cougars
It's perhaps rather cliche, but so much in football comes down to who wants it more.
The Burners locked up playoffs and the 1A South title almost a month ago… But an undefeated season can be theirs with a win this weekend.
The Cougars, meanwhile, are playing for survival.
Odds are, nothing but a win (with a Knights loss in the other 1A South game) will keep Kingston safe from a drop to Division Two football… But that's a helluva ask against a Burners side that scorched them 0-40 in Week Five!
With their backs to the wall, can the Cougars save their season at the last?
Who wins?
We polled our team of eight BUCS correspondents…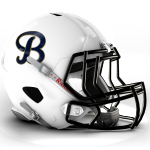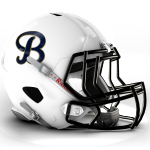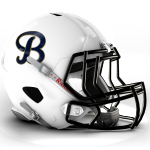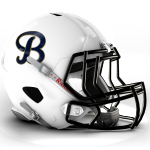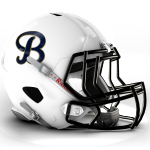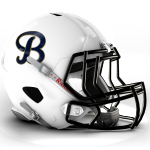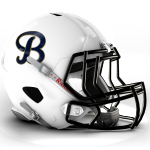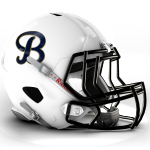 Sure, there's nothing more dangerous than a cornered animal… but the reality is, Kingston just haven't been able to get into a groove this year – too many graduations during the offseason has meant they're too reliant on just a few veteran talents, and it hasn't proven enough this winter.
Should they indeed come up short, two-wins could well force a tiebreak with Reading if the Knights lose to the Panthers, which the Cougars lose (Reading have the h2h by 9pts).
Though there is one thing worth noting, a glimmer of hope perhaps?
There are currently set to be two unresolved fixtures in the 1A South. A missing Stingers/Panthers clash that could potentially impact postseason seedings all across the south depending on Week Twelve results… And the Week Ten fixture between the Burners and Knights, where Brunel actually made it all the way to Reading before finding out the game had been called off.
Best guess is the Stingers/Panthers game gets voided… But should BUCS decide to award the second missing fixture against the Knights, penalise them 2 League Points, and Reading then lose to Brighton on Sunday? It's still possible for Kingston to lose here and yet cling onto middle tier football… maybe.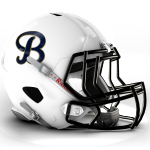 Brighton Panthers v Reading Knights
The more I look at this conference, the more my eye twitches.
At a glance, I looked at this fixture and saw it as the Panthers fighting to lock up playoffs, while Reading fight to ensure the Cougars can't overtake them with a shock win over the Burners and force the Knights into the drop spot…
But look closer and… oof.
It's still possible for all four teams below the Burners to end up on three Ws by the time the dust settles on Sunday… at which point my head might just explode, as we try to figure out which of these three-win teams goes to playoffs, and which go to Division Two.
Last time these two met the Panthers snuck a win by a score, but with all but one of Brighton's games this season being decided by a matter of a few points?
Odds are this is going to be tense, gritty, game on Sunday!
Who wins?
We polled our team of eight BUCS correspondents…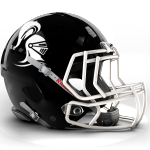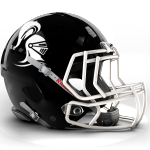 The Panthers take the poll 6-2, and so long as our BUCS office get both these 1A South picks correct? We avoid what would be a potentially very messy four-way tiebreak!
1A South East
Canterbury Chargers v Imperial Immortals
Compared to some of the fixtures in this tier, this one's nice and simple:
Canterbury need to win, and by at least 40 points, else odds are they're playing Division Two football come the fall.
That's a big ask just one week after their crushing loss to Imperial in Week Eleven.
With the Immortals finally showing signs of life, surely this is their game to lose?
Who wins?
We polled our team of eight BUCS correspondents…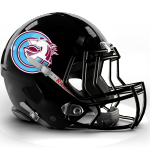 It's close to a clean sweep in favour of Imperial following their impressive win last weekend!
Canterbury look destined for D2 football next season.
The only thing I'll add here: Imperial still have one outstanding fixture against QMBL that's currently set to go unplayed. Odds are, this gets voided, but should it instead be awarded against the Immortals?
Well, in that case a Chargers win by any margin might well be enough to save them from the drop.
QMBL Vipers v UEA Pirates
Fingers crossed, this game will turn out to be the absolute corker it has the potential to be!
Though the Pirates made short work of the Vipers back in Week One (39-15) it's clear QMBL have come a long way since their Division One debut, and, on paper at least, there's an incredible amount riding on this season-closing clash.
Let's take a quick look at the various outcomes and possible ramifications!
UEA win:
This one's fairly simple. A Pirates win sees them crowned 1A South East champions.
QMBL Win:
Messier. Kent and UEA tie on 6-2 records, QMBL just behind on 5-2. Kent defend their 1A South East crown courtesy of the h2h over UEA, but both Pirates and Vipers still see playoff football.
But there's one other key factor, mentioned briefly above, that's worth keeping in mind just in case: The Vipers will close out 18/19 with one unplayed fixture against the Immortals, and despite a desperate scramble to get the game played, it's clear at this point it's not going ahead. Odds are, it end up voided… But should it be awarded in the Vipers' favour somehow? Well then a Vipers' win would make things even messier – a la the 1A South East 2016/17, with three teams tied at 6-2.
We'd end up with a mini-table with all three teams still deadlocked at 2-2… and suddenly the title comes down to average points conceded by each team in matchups against one another. UEA would currently hold the edge, though that could yet change depending on the scoreline in this game.
Who wins?
We polled our team of eight BUCS correspondents…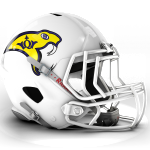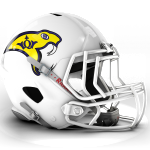 It seems, though, that are BUCS team think things will stay simple: The Pirates' Jolly Roger will fly high over the 1A South East for the first time in the BUCS era… best as I can tell, the first Conference title for the Pirates in more than two decades!
And that's it! Thirteen Weeks of previews and picks, that have averaged out at about 10,000 words of Britball a week in these articles alone – and you thought you students had too many assignments!
I hope you've all enjoyed the different format of the predictions this year, and apologies that the Game of the Week articles have tailed off. Never fear, they'll be back come the summer.
As to the playoffs? Our previews and picks will be combined with postseason polls of the Britball Nation itself, to see, once and for all, whether our pundits actually have any greater insight into who the top dogs in each tier are!
– Nick
Comments
comments