Predictions | BUCS 18/19 Division Two Week Eight
We see a wealth of action in Division Two as all six conferences take to the field – including a full slate of three fixtures in the Borders! 
The Jags and Pyros, and Bulldogs and Lancers, each eagerly hunt their first W of the season, while we'll see undefeated streaks come to a close, as the Predators and Centurions, and Bobcats and Barracuda go toe to toe!
No Game of the Week this week, but we'll have summaries of each of the fixtures, and picks from our BUCS office!
2A Borders
YSJ Jaguars vs UWS Pyros
Two 0-4 outfits go toe-to-toe, each knowing this is likely their best chance of kickstarting their season.
A Pyros outfit that have once again struggled with player numbers this year will hope to have revived their roster somewhat as they hit the road to a Jaguars team that are hungrily hunting their first league win.
In action against the table-topping Predators during Rain Week, the Jaguars did themselves credit in holding Edinburgh to a fairly modest 18-0 scoreline, and so perhaps for the first time in the history of the club, could well come into this game as favourites to take the W… Does our BUCS office agree?
Who wins?
We polled our team of eight BUCS correspondents…
It's a credit to their strong performances in recent outings – not just holding their own against the Predators, but also running the Cougars close ahead of the break – that a team that's never won a game, earns the lion's share of the picks for this Sunday's showdown.
Could this be the start of something for the young YSK programme?
Sunderland Spartans v HWU Wolverines
Two teams who certainly had 'mixed bags' through the first half of their seasons – each experiencing the high of big wins over the Pyros, countered by heavy losses against the Predators.
A narrow Wolverines win over the Jaguars is the only thing that really separates these two programmes coming into this game, and as such it's tough to know what to expect from either outfit when they square off on Sunday.
Playoffs aren't out of reach for either outfit, though a second loss for either of them with certainly lengthen the odds.
Both teams came into the season with a lot of positivity – if they've turned those good vibes into performance over the midseason, they could yet compete in this conference… But who's set to move into contention?
Who wins?
HWU edge the poll 3-5… and might we finally see the long sought-after first female pass for a TD in BUCS if their QB's healthy for this weekend's game? Eyes peeled for updates!
York Centurions v Edinburgh Predators
Another Game of the Week contender we were gutted we couldn't cover in more detail this week, two undefeated teams clash, with odds are nothing less than the 2A Borders Title, and the promotion to D1 balling that comes with it, on the line!
Both teams have impressed so far this season, allowing them each to head into midseason well ahead of the rest of the pack in the Borders.
They each appear to have Defences easily up to the task of keeping most of their conference rivals in check… so might this weekend's showdown instead come down to offensive output?
Edinburgh lead the conference in offence, averaging 25 ppg versus York's more modest 18 – but still, that only leaves a score in it!
Will a single score be enough to move the Predators within touching distance of the promotion they've longed for?
Who wins?
We polled our team of eight BUCS correspondents…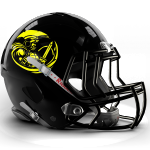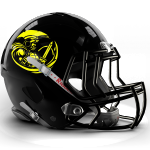 The Predator's more convincing victories so far this year are enough to convince the bulk of the team that Edinburgh are the team that'll be looking through crown catalogues on Sunday evening… though they'll still need a Teesside loss in Week Nine, or a win over the Cougars in Week Ten, to make it a done deal.
2A North
Tarannau Aberystwyth v Bangor MudDogs
Two Welsh sides take to the field, each eagerly trying to find some light in an otherwise extremely disappointing season to far for both programmes.
For Bangor, a flurry of early-season losses means their hoped-for promotion, and potentially even playoffs, are almost certainly already out of reach… however, they can salvage some pride here if they can just find a glimmer of the form they displayed last season!
Having not been in action since Week Three, they should certainly be healthy enough… but how much momentum their roster will have after so many weeks of inactivity is another question entirely.
Still, a local(ish) rivalry game is as good motivation as anything, so Aberystwyth will also be looking to put on their best performance of the season so far – eager to wipe away the memory of their last outing  – a gruelling 65-0 loss to Leeds.
Which outfit will find the will to turn things around on Sunday?
Who wins?
We polled our team of eight BUCS correspondents…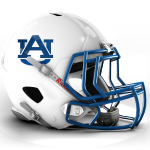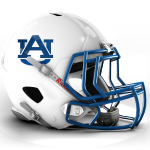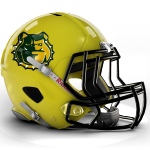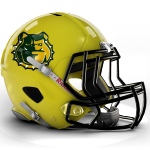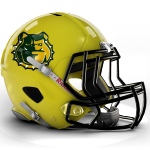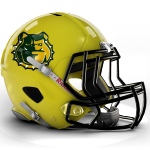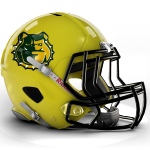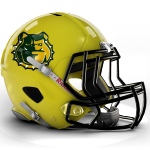 Bangor's six points scored on the season so far might not turn many heads… but to their credit, it's twice as much as Aber have put up so far this campaign!
The MudDogs find their bite and earn their first W of the season on Sunday.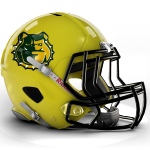 2A Midlands
Staffordshire Stallions v Chester Legion
As things stand Staffordshire might well repeat the feat of the Coventry Jets from a couple of seasons past, and earn themselves the dubious honour of being the best team in their conference… that doesn't win a conference crown.
Though they kicked off their campaign with a narrow loss to the Eagles, Staffs have since followed up by stampeding all that have gotten in their way – big shutout wins over Huddersfield and Keele moving them to a 2-1 record, and they now take on a Chester Legion side that are yet to put up their first offensive score of the year, let alone put any notches in the W column.
Yes, Chester will almost certainly come into this game heavy underdogs – they've simply lacked firepower up to this point in their campaign, and it's going to be a big ask to shake off the midseason rust and square up against a team that utterly dismantled a Keele Crusaders side that's already edged a win against the Legion this season.
Do the team think Chester can cause an upset?
Who wins?
We polled our team of eight BUCS correspondents…
Perhaps unsurprisingly, it's a clean sweep for the Stallions.
Still, eight picks out of eight will do nothing to undo their one-point loss to MMU… Expect Staffs students to suddenly become avid DMU/Huddersfield/Chester fans over the next few weeks, ha.
DMU Falcons v MMU Eagles
It's time for another #BirdOff in the 2A Midlands as the undefeated Eagles take a trip south to take on a Falcons side that we're honestly struggling to get a clear understanding of so far this season.
DMU's 2-1 record has moved them into a contender berth in the table, but their performances haven't been overly convincing – they only edged the Crusaders by a single point in Week Six to earn their winning record going into the break…
Of course, MMU's 3-0 start was hardly smooth sailing either. Their one-point win in their opener over Staffs was followed up with a single score victory over Keele, and it wasn't until they took on the Colonials that they truly began to look worthy of the #1 spot in the table they currently hold – the twenty point shutout proving they can take Ws that don't give their coaching staff stress-related stomach ulcers!
MMU are the obvious favourites coming into this one, but they'll also be oh-so-aware that they can't afford any slip-ups if they want to be playing D1 football this time next year – something they're more than ready for if they can play to their potential through the remainder of their campaign.
Who wins?
We polled our team of eight BUCS correspondents…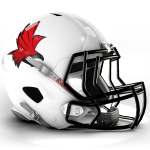 It's tough to pick against a team that's yet to lose, and so the Eagles take a comfortable 1-7 victory in the polling!
2A South West
Bournemouth Bobcats v Bristol Barracuda
Another fixture we'd've loved to take a deeper dive into with a Game of the Week article as two top contenders for the 2A South West crown square off.
Bournemouth might've had a rather late start to their season, not getting it underway until Week Four, but they've not looked back since – two convincing wins, followed by a walkover over the Glads shot them into contention in the most hotly-contested conference in the tier.
They've got some serious talent and experience in key positions, and have made good use of it so far this season. More than this, having only taken to the field twice so far this season they're coming into the second half of the season fairly fresh.
Of course, it's not like the Cuda should be carrying many walking wounded at this point either – they similarly last saw league action back in November, their most recent scheduled game granted as a walkover against the Bulldogs and giving them a 4-0 record heading into the break.
Still, those wins they have earned on the field were perhaps not as comfortable looking as Bournemouth's – a one-point win over Solent kicked things off in Week One, and was followed by a shootout against the Lancers only eventually edged by 4 points in Week Three.
Bristol's biggest strength looks to be their offence, putting up 30+ in both their most recent outings… but can they keep this momentum going against a Bobcats D that's so far allowed only a single score?
Who wins?
We polled our team of eight BUCS correspondents…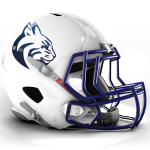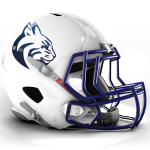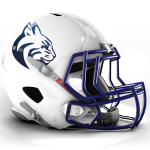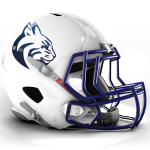 Two undefeated outfits clashing, our team can be forgiven for struggling to make a clear choice in this one!
With the vote split, I'll break the tie, which is tough as speaking with both these programmes through their campaigns so far, it's clear they've both got a lot of good things going on this season – some positive offseason moves have lead to great morale in both camps, and I expect both teams to come into this one with a lot of confidence.
It's a toughie. Were Bristol at home, I think I'd be sorely tempted to pick that way… but Bournemouth had the more convincing wins ahead of the break, and it's convinced me to give them the nod here!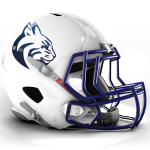 Bath Spa Bulldogs v Oxford Lancers
The Bulldogs are making some nice off-field moves, hopefully contributing towards the programme becoming more competitive in this conference… but the reality is this 'small school' programme has a lot of work to do to make up the distance between them and most of the other outfits in their region.
Two heavy losses opened their campaign, followed by low player numbers putting pay to their Week Five fixture against Bristol.
The midseason break should mean they have the numbers to take to the field once again, but odds are it's still going to be quite some time til they can convince many a pundit to pick them to win in a conference as hard-fought as the 2A South West.
Oxford are a better team than their 0-4 record implies and so long as they don't come into this one complacent should be looking to this weekend as a big momentum builder ahead of their Cavalier Cup showdown against the OBU Panthers in Week Eight.
Who wins?
We polled our team of eight BUCS correspondents…
The Bulldogs do their programme credit in keeping on, keeping on, when other outfits may've simply given up on Uniball altogether. However, they've still got a long way to go and a lot of work to do to start picking up many picks from our pundits.
2A South
Chichester Spitfires v Greenwich Mariners
Rescheduled following its Week Five postponement, the Spitfires and Mariners will square off this Sunday in a game that could yet shake things up in a conference where there's so far only one real frontrunner.
A double-OT win over the Emperors, combined with a walkover W over the troubled BNU Buccaneers suddenly has the Spitfires contesting a playoff Berth – but with most of this conference still having most of their fixtures still ahead of them (four games in five weeks for the bulk of the conference) Chichester will be well aware that their #3 spot is far from secure!
Indeed, the reality is Chichester have a combined 2 touchdowns through eight quarters and two OT periods. If they're truly to emerge as contenders, their offence has got to get off the ground – and soon.
Across from them, Greenwich's season has had its highs and lows on the way to their 1-2 record, but they've at least had few problems finding paydirt in their last two outings – 40 points in a half against an incredibly shorthanded BNU may somewhat exaggerate their statistucs, but the 22 points posted up against City in Week Four does show the Mariners do have some wind in their sails.
There's everything to play for, for both these teams… but who'll step up and snatch the W?
Who wins?
We polled our team of eight BUCS correspondents…
With the more impressive offensive output so far this season, Greenwich get the nod, 3-5.
There's no arguing this stat in particular favours the Londoners… but it's also worth remembering Chichester are the only side so far this season to best an Emperors side that's since emerged as a contender with a couple of nice shut out victories.
This could be a much more interesting match up than many would otherwise credit it with being.
UCL Emperors v BNU Buccaneers
The BNU Buccaneers have withdrawn from this fixture, the UCL Emperors awarded a 1-0 walkover victory.
Royal Holloway Bears v City Wolfpack
Among the preseason favourites for promotion, a slip up for the Bears against the Regents has left them with ground to make up if they want to contest the top of the conference – with every game from here on out, pretty much a must-win.
Sussex losing to UCL in Week Six has done the Bears no favours, as it decreases the chances of a three-way tie at the top going in their favour, and so instead Royal Holloway will now need to focus on winning out while hoping Regents come up short in one of their remaining two fixtures.
Another team similarly eager to get their season back on track in the Wolfpack – coming into this game off the back of two shutout losses, including a particularly raw Rain Week loss to the Regents.
The Pack more than held its own against the table-topping KCL outfit throughout the first half, but a late-game collapse left them looking well off the pace of the stronger teams in this conference.
Though there's still a lot of football yet to play in the 2A South East, odds are a third straight loss would push postseason balling out of reach for City. Can the Wolfpack come together when they need to and take down the Bear? Or will Royal Holloway move back into a postseason berth when the dust settles on Sunday?
Who wins?
We polled our team of eight BUCS correspondents…
The Bears just about edge the poll 3-5.
In truth I expected it to be more lopsided, but their lack of points on the year so far makes it tough for our pundits to pluck for them – never mind they've so far played against two of the tougher teams in the conference.
A win puts Royal Holloway back in the race, and sets up a crucial clash against the Emperors next weekend.
2A South East
Essex Blades v Cambridge Pythons
Results in the first half of the season have made it clear we're most likely looking at a two-horse race in this undersized conference… which realistically means it's now or never for the Pythons if they plan to return to D1 football next season!
Both outfits have made short work of the Rhinos and Phoenix, and so even though the Blades took what looked like quite a comfortable 6-21 win over the Pythons back in Week Two, in truth it means there's only a mere two-score buffer between these two teams going into their second showdown – a 16 point or more win for the Pythons on Sunday would effectively shift them into pole position in the South East.
That'll be easier said than done as the Blades have looked sharp this season. Indeed, Cambridge's lone touchdown is the only one they've conceded through three games, and so the Pythons will need to have something special up their sleeve if they're going to mount an assault on the top spot in the 2A South East.
Do the Pythons have enough bite to potentially steal a crown?
Who wins?
We polled our team of eight BUCS correspondents…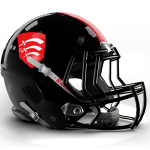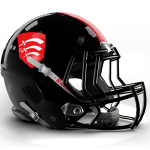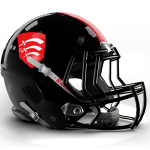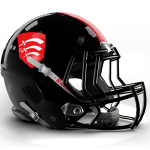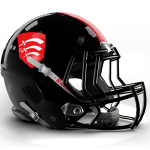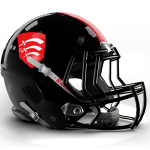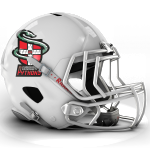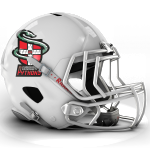 Having come up short once already this season, Cambridge could only charm two of our team to pick the Pythons.
A Blades win would all-but lock up the 2A South East crown for Essex – things would have to go seriously awry for Essex to not be playing middle tier football this time next year if they win on Sunday.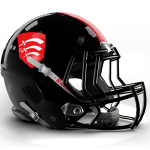 Comments
comments