Predictions | BUCS 18/19 Division Two Week Eleven
Much like the tier above, Division Two has only two of the six crowns locked up at this point in the year – though a couple of outfits are now tantalisingly close to securing conference titles…
In a stacked slate of fixtures, the Northern, Midlands and South West titles could all be wrapped up by the time the dust settles on the penultimate weekend of Uniball action!
2A Borders
HWU Wolverines v York Centurions
I don't know whether you've noticed… but we're fast running out of season!
for hotly-contested conferences like the 2A Borders, that pretty much means every fixture from here is a must-win game, and so for two teams hungry for a taste of playoff football after early-season appearances in our Power Rankings, both will be very aware that wins against one another effectively count double – not only positioning themselves for postseason action, but also damaging the chances of their top challengers!
Following a strong start to their campaign, a pair of midseason losses have left the Wolverines playing catch up – though a nice 18-0 win over Teesside in Week Nine has them primed for a late-season leap into the playoffs if they can get the better of a resilient Centurions outfit this Sunday.
York themselves might feel frustrated to not still be in contention for promotion, but a hard-fought loss to Borders champs, Edinburgh, means they can now only play to extend their season.
Following their Week Nine game vs the Spartans being postponed, we've not heard much from York in this half of the season – will they have managed to maintain much momentum from their 3-0 start considering their last W was now way back in November?
Four wins should be enough to lock up postseason balling… but which team will be the first to reach it on Sunday?
Who wins?
We polled our team of eight BUCS correspondents…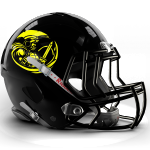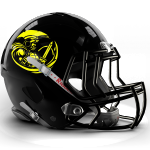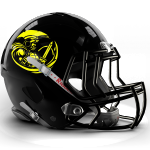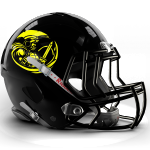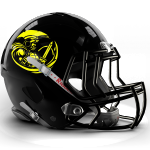 Resilience has been the hallmark of the Centurions' season, and it seems that's set to continue this Sunday as they narrowly edge out the Wolverines in our poll.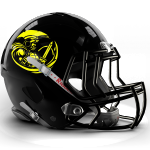 UWS Pyros v Teesside Cougars
Kudos, Cougars!
Teesside bounced back from a tough loss to the Wolverines in Week Nine to give themselves an outside shot at extending their season courtesy of a closing-seconds win over the previously undefeated Predators!
At 2-2, and with two games remaining on their schedule, a 4-2 season is still possible, which could yet be enough to sneak into third or perhaps even second in the table.
Odds are, they'll feel pretty confident coming into this weekend's fixture – despite some positive noises coming out of the Pyros in the preseason courtesy of some experienced recruits, the reality is UWS have continued to have problems with fielding a suitably large roster on gamedays, leading to a walkover loss to the Predators, and at least one early finish to a game.
Can the Cougars build some good momentum, leading up to a potentially crucial clash against Sunderland to close out the season?
Who wins?
We polled our team of eight BUCS correspondents…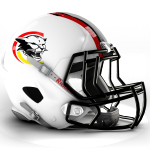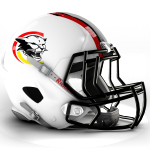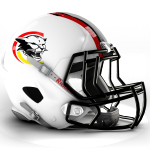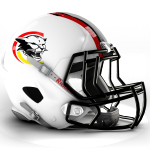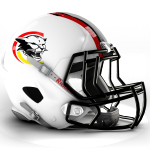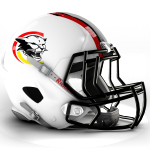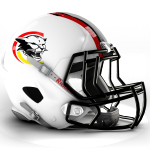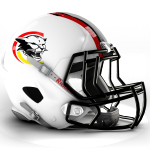 The Pyros keep plugging away, and we're certain they'll yet find a way to success on game day… but it is not this game day, as the Cougars claw up a clean sweep of the poll.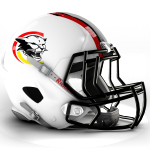 2A North
Liverpool Raptors v Bradford Bears
Bradford find themselves in the frustrating situation of a two-game skid, where their losses have come by margins of two points against Edge Hill, one point against Lancaster… are they set to somehow notch up a tied game this weekend?
Well, odds are that could be a tough ask, as they hit the road in a venue-flipped trip to Liverpool on Sunday, facing off against a Raptors side that we get the impression could easily be contesting a crown in either of the other Northern conferences.
Indeed, promotion is not yet entirely out of reach for the Raptors, as should Leeds somehow be unable to play (and, of course, win) a fifth fixture, Liverpool could yet outpace them to the top spot in the 2A North!
Liverpool, however, can only focus on their own performance. They're coming into this game riding high off a fifty burger win over Aber, and confident that even an upset defeat wouldn't necessarily scupper their postseason aspirations.
Bradford are clearly a much-improved outfit over their performance last season, but I've got to wonder whether the Bears' claws are big enough to take on the Raptors this week – is their offence capable of keeping pace?
Who wins?
We polled our team of eight BUCS correspondents…
Our team give Liverpool a clean sweep of the poll, and cue an eager hunt through Sunday's score updates in the hopes of the Gryphons slipping up against Bangor.
One other thing of note – the weather-postponed Week Nine fixture between Bradford and Leeds is back on the slate… … …But currently chalked in for Wednesday 13 March, midway through the postseason? I can only assume the teams have arranged with BUCS to complete their full schedules, and this result will not be allowed to have any impact on standings or playoff seedings?
Tarannau Aberystwyth v Edge Hill Vikings
Aber have had a tough one this winter – despite being a midtable team in 17/18, they simply haven't been able to get things to click on either side of the football so far this campaign, and come into the final few days of their season dead last in the 2A North.
Though they've been on the wrong end of some worryingly heavy scorelines, at the heart of their woes is a struggling offence that have only put up 3 points on the season – and those back in Week Three. They're lacking in depth, and the defence is being worn out by too much time on the field.
Their final home fixture of the season sees them take on a hungry Edge Hill outfit who are still in with a shot at some postseason football if they can win out their remaining two fixtures.
Though they'll be feeling a bit worse for wear following their hefty loss to Leeds last week, they've toughed it out for a couple of narrow wins over outfits that have already bested Aber this season, and so should come into this one favourites to put themselves on the cusp of playoff contention – with a midweek game against Lancaster the likely decider of which team swipes a potential #3 postseason berth!
Who wins?
We polled six of our team of eight BUCS correspondents…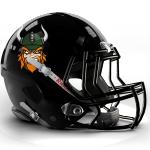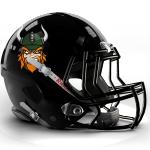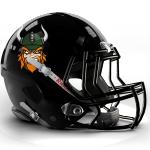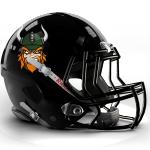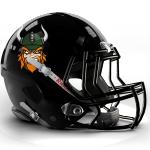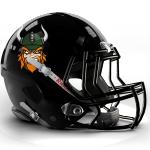 The Vikings were on the wrong side of a unanimous verdict in Week Ten, so we'll hope they'll be pleased to see even without their two teammates' votes being counted it a clean sweep for the Vikings to continue climbing the 2A North table.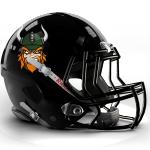 Bangor MudDogs v Leeds Gryphons
Without meaning to be harsh, Bangor have been one of the biggest disappointments of 18/19, following graduations taking a hefty toll on their roster during the offseason. They came into the year ranked among the favourites for promotion, but instead the best they can hope for at this point is to battle their way to .500.
Their dynamic offence that saw them flourish in their last campaign simply hasn't been able to get going this year, and while they'll come into this fixture off the back of their first win of the season, they've got a rather goliath task ahead of them to turn that win into a win-streak – besting the #1 ranked Gryphons.
Simply put, Leeds have looked like a D1 side playing in the wrong Division this winter.
Though they've only played four fixtures at this late point of the season, the reality is they have an average margin of victory of close to 40 points, and have conceded just a single score so far – way back in Week Two.
Edinburgh's loss to Teesside last week means the Gryphons have been able to get their beaks into the #1 seeding in the North – can the MudDogs do anything to sabotage the Gryphons chance for home-advantage right through the postseason?
Who wins?
We polled our team of eight BUCS correspondents…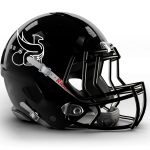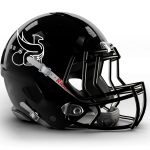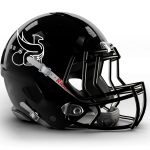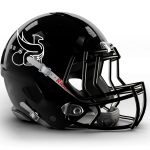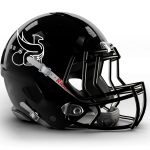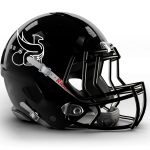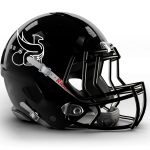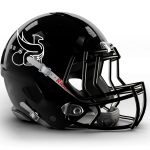 They've looked a cut above the rest of the conference all season long, and as such perhaps the biggest threat to the Gryphons' 2A North title aspirations is most likely Father Time – should this game not go ahead for any reason, they'll potentially only have a handful of days to reschedule a game and earn a crucial fifth win – else there's a very real risk the Raptors could yet overtake the Gryphons in the standings, despite Leeds not losing a single game!
Assuming the game goes ahead, however? It's Leeds' game to lose. The Gryphons soar right back up to Div One football as a win here locks up the 2A North title.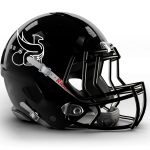 2A Midlands
Chester Legion v MMU Eagles
The 1A Midlands conference continues to be a messy one, as even though the MMU Eagles will wrap up their regular season with this trip to the Chester Legion, we won't necessarily learn whether they've secured the 2A Midlands title until results from elsewhere are confirmed.
To their credit, they put in their most convincing performance of the season so far in a 30-6 victory over the Hawks last week, a very positive way to bounce back from their foul up against the DMU Falcons. However, their Week Eight defeat continues to cast a shadow over them at this late point in their campaign – should the Falcons finish out their own campaign with two wins, they could yet pip the Eagles to the post in the race for the crown.
Of course, MMU's focus needs to be on themselves – first things first, don't lose to the Legion.
If Chester have any plans to play saboteur to the Eagles' title aspirations, the key component will be finding a way to finally get their offence into gear. They're four games into their campaign, and so far their defence is outscoring the offence 4-0.
With no sight of their postponed Week Nine game against Huddersfield yet being rescheduled, this could well be the Legions' last opportunity to notch up a W this season, but is it too much to ask to displace a promotion contender?
Who wins?
We polled our team of eight BUCS correspondents…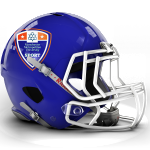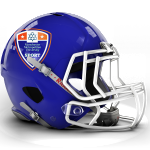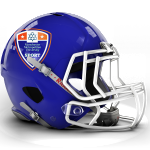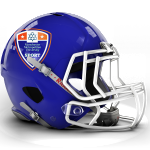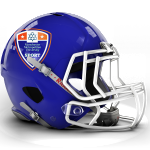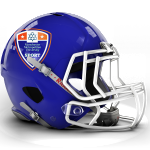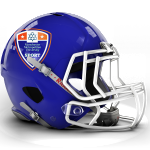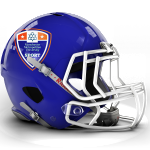 The Eagles are set to soar to a 5-1 record… before eagerly searching Sunday's score updates in the hopes the Colonials have managed to clip the Falcons' wings.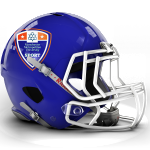 DMU Falcons v Lincoln Colonials
The Falcons can probably be rightly frustrated that they've not been given much attention this season.
A day one loss to the Hawks has meant they've pretty much flown under the radar this season, but heading into the final two weeks of regular action the Falcons' determination to fight tooth and nail for narrow victories means they head into these closing days of their campaign in the unique position of being the only team in the 2A Midlands to be in complete control of their own fate:
If they win out their remaining fixtures, Div One football is their final destination. With their lost Week Nine fixture against the Stallions now rescheduled for Week Twelve, it's all to play for for the Falcons – but the Colonials, too, have a lot at stake in this one.
Having made a huge step up from their dire 17/18 campaign, Lincoln are still in the race for postseason balling should they notched up wins here, and in their rearranged fixture against the Hawks next weekend. That'd be a helluva bounce back from a year ago when they finished out a full season of Uniball without scoring a single point.
They'll hope to have short memories coming into this one, as their last outing was a tough defeat to the Stallions in Week Ten, though notably they're one of only two teams to put any points at all on Staffordshire so far this season.
With a lot on the line, who wants it more?
Who wins?
We polled our team of eight BUCS correspondents…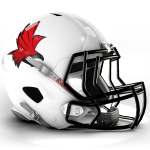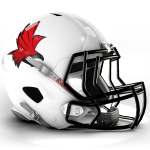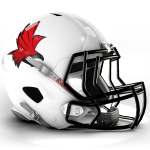 Not gonna lie – I didn't entirely see this one coming!
Despite DMU's last action being a Week Eight win over a team the Colonials lost to, fairly heavily, earlier in the season… The BUCS office think Lincoln are primed for a bounce-back into possible playoff contention this weekend!
Over to you, Colonials!
Keele Crusaders v Huddersfield Hawks
The Hawks won't be happy with last week's performance, having returned from a lengthy weather-disrupted break to a hefty loss against the MMU Eagles.
They're not out of the postseason race just yet, but the defeat leaves them scrambling to squeeze in as many games as possible if they're to catch up with the frontrunners in the Midlands – they've rescheduled their missing Week Six fixture versus the Colonials, but we're yet to see any sign of their snowed-off Week Nine game against the Legion.
Perhaps a win this week against the Crusaders will incentivise the Yorkshire side into getting this game back on the slate?
Keele have been a tough team to get a grasp of this season. They've only picked up the one win at this point in the season, but the rest of their schedule has been a strange mix of narrow defeats against some of the top contenders in the conference, and blow out losses against the others.
Can the Crusaders end their quest on a high with a second win of the season?
Who wins?
We polled our team of eight BUCS correspondents…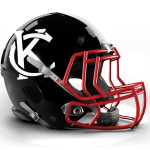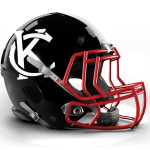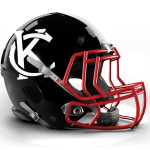 Honestly, the 2A Midlands has been a mess this year, with overlapping head-to-heads galore. Huddersfield narrowly take the poll, 3-5, but will need to up their game considerably from last weeks performance against MMU if they want to move back into playoff contention.
2A South West
Worcester Royals v Bristol Barracuda
Those who've followed the University game for some time now would have been justified in thinking this day might never come.
This Sunday, the Worcester Royals will play for a Conference title.
Worcester have certainly come a long way since their early days as the beatstick of the talent-stacked BCAFL 'MAC' programmes, and following the disappointment of relegation in 2016/17, it looks like a hop sideways into the South West conference has been just the ticket for Worcester to potentially return to Division One football!
The only thing standing in their way? A Bristol Barracuda side who have shown flashes of brilliance this year, if only they could find greater consistency on offence.
The Barracuda got their campaign off to a fast start during the first half of the season, their offence, in particular, looking dangerous with a couple of big scorelines against the Oxford outfits… However, they came a-cropper in a shutout loss to the Bobcats, and are now forced to play catch up.
Worcester, similarly, built the first half of their campaign off the back of a high-scoring offence, but notably it was their defence that secured them an opportunity to lock up a title this Sunday, shutting down the Bournemouth offence entirely in Week Ten!
A Worcester win makes things simple… but should the Barracuda snatch the victory here, suddenly things at the top of this conference could get very interesting.
Who wins?
We polled our team of eight BUCS correspondents…
The 2-12 scoreline might not have been especially glamorous, but it was easily the Royals' most impressive performance so far this season.
They take the poll 6-2, and I have to work out how to photoshop a crown into a logo that already has a crown on it… … …
Bath Spa Bulldogs v Solent Redhawks
Looking ahead to this game, I have three key questions:
Given the Bulldogs troubles with roster numbers this season, will it definitely go ahead? Despite the commendable efforts of the Bath Spa committee behind the scenes, the Bulldogs have already forfeited two fixtures this season.
If the game does go ahead, will the plucky small-school programme be able to play it through to completion? It wouldn't be their first fixture this winter to finish ahead of the final whistle due to safety concerns.
And finally, in their last fixture of 2018/19, can the Bulldogs break a scoring drought that to November 2016?
Against a resilient Redhawks defence, that could be a big ask – even if Solent are coming off the back of a disappointing loss to OBU in Week Ten.
We'll know the answers to all three queries in the next few days.
Who wins?
We polled our team of eight BUCS correspondents…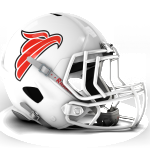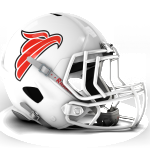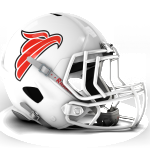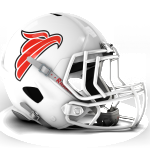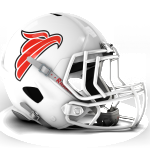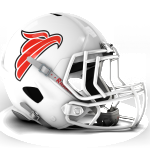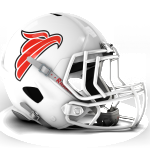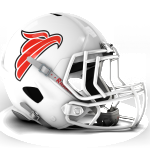 Solent may no longer be able to steal their way into postseason action, but they've got more than enough strength to notch up a third win of the year here.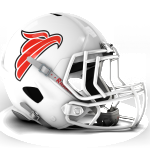 Oxford Lancers v Gloucestershire Gladiators
Two teams that at this point in the year are just playing for pride, and probably neither of which are even close to satisfied with their performances this season.
They both, at least, come into this game off the back of healthy-looking wins over the Bath Spa Bulldogs.
The Gladiators seem to have recovered from their roster issues ahead of the holidays, while Oxford will be eagerly seeking a return to the kind of offensive form that saw them go toe-to-toe with the top contenders in this conference.
With no significant consequences for either outfit, this really is one of those games where it'll come down to which team is willing to step up and prove they want it more.
Who wins?
We polled our team of eight BUCS correspondents…
Playoffs might be out of reach, but the Glads should at least be able to end their season on a positive note – something they can't say about 17/18 when they were robbed of playoff football by a voided fixture.
2A South
City WolfPack v BNU Buccaneers
The Buccaneers have withdrawn from this fixture, awarding the WolfPack a walkover victory.
KCL Regents v Chichester Spitfires
While no one was looking, the Spitfires have quietly put together a good-looking campaign that has them hovering on the edge of title contention!
They've kicked off 2019 with two shutout wins, and should they extend that W-streak to three this Sunday by knocking off the table-topping Regents? Well then, this young programme can pretty much guarantee a first ever taste of postseason football!
Of course, we doubt King's College have any intention of making it easy for the Spitfires!
While we've seen very little of KCL since the midseason break (just a comfy Rain Week win over the WolfPack) the Regents are in the same situation as the Spitfires in controlling their own fates from this point out – the Saxons are currently the only team with a h2h advantage over either outfit, and Sussex's slip-ups against the Bears and Emperors mean, right now, they're a step behind the rest of the pack in the race to playoffs.
You just have to look at the unerringly similar scorelines these two teams have put up this season to see that this should be a cracker of a game, and one I'd definitely be considering as a Division Two Game of the Week contender!
Who wins?
We polled our team of eight BUCS correspondents…
The poll ends up tied, and in truth I'm not at all surprised.
Both teams come into this game off the back of comfy wins over the WolfPack, and have each built a winning record off the back of a resilient defence.
If only because I think the Regents have had the marginally tougher schedule so far by taking on the Bears, I'm going to break the tie in their favour – though we still won't necessarily know which team locks up the 2A South title until Week Twelve!
Sussex Saxons v City WolfPack
This game was scheduled up for Week Ten, before suddenly being struck from the slate due to 'facility issues'.
Immediately rescheduled for one week later, given neither team's seen action since then? I'm just going to go ahead and use last week's prediction:
It's all gone a bit awry for the WolfPack lately, as its become clear that their season-opening win over the Mariners was far less meaningful than it first appeared.
They've since followed that early victory with four straight losses, including three shutouts, and since the break have particularly struggled to keep opposing offences in check – conceding an average of nearly 33 points a game through their last three appearances.
Their hefty loss to the Spitfires last weekend mean playoffs are already out of reach, but they can still shake things up in the 2A South if they're able to cause an upset against the Saxons on Sunday.
Speaking of, Sussex have proven something of a conundrum so far this season. At this point in the year they're the only team to have taken wins away from the likes of the Regents and Spitfires, but losses to UCL and Royal Holloway mean they're now in need of assistance from elsewhere if they intend to return to middle tier football ready for next season.
They returned to a winning record with a victory over the Mariners last weekend, though we'd've liked to see a somewhat more convincing scoreline in order to see this team as a true playoff contender… But inch or a mile, if they make it four wins this week they'll be right in the race!
Who wins?
We polled our team of eight BUCS correspondents…
Sussex take the bulk of the picks, ensuring the top of this conference stays crowded right down to the wire!
2A South East
UEL Phoenix v Essex Blades
The Phoenix turned heads last week with a surprise win over the Cambridge Pythons – can they extend the upset-streak to two with a victory over a Blades outfit that already know their second-ever conference title is a done-deal?
Well, possibly, but we doubt Essex are going to be pulling many punches this week – they currently hold the #1 seed in the South, which is something definitely worth keeping ahold of!
On paper, playoffs are still possible for the Phoenix, but they'll need a lot to go their way over the final two weeks of the season.
They rose from the ashes of defeat to best Cambridge last week, let's see if they can do the same trick on Sunday.
Who wins?
We polled our team of eight BUCS correspondents…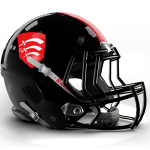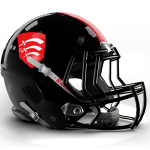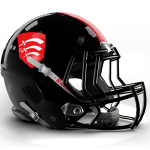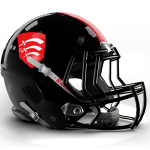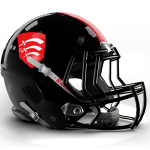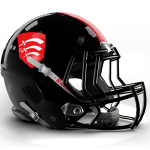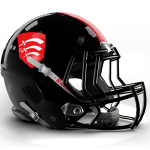 They put the Pythons' playoff hopes in peril last week with their surprise win, but it wasn't enough to persuade more than one of our team to pick against the Blades.
A perfect regular season awaits the Blades – but can they do it while conceding few enough points to hold onto the #1 seed in the south, too?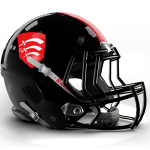 Cambridge Pythons v ARU Rhinos
To the Rhinos' credit, the 14 points they put on the Blades last week was the most Essex have conceded all season – a sign of the Anglian outfit finding a spark at his late point of their season?
Strictly speaking, postseason action is still possible for ARU. If they can resurrect their two postponed UEL fixtures (It currently looks like only one has been squeezed into the final week of the season) and… ah.
Beat the Pythons by a margin of at least 36 points to steal the head to head.
It's now or never Rhinos, over to you!
Who wins?
We polled our team of eight BUCS correspondents…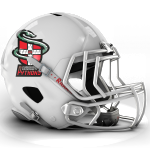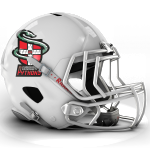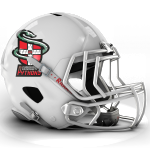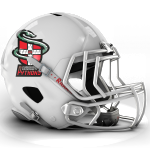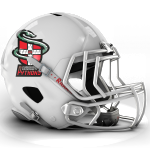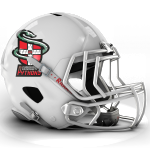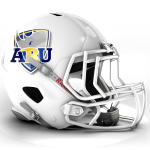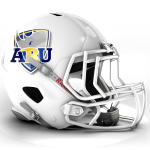 The team picked unanimously in favour of the Pythons last week… and we know how that played out.
As such, a couple of the staffers are willing to roll the dice on the Rhinos earning their first win of the season with an upset here – but not enough to swing the poll.
Despite their hiccup in Week Ten it looks like the Pythons are playoff-bound!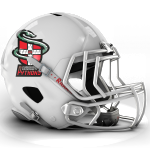 Comments
comments