Predictions | BUCS 18/19 Division Two Week Four
In line with feedback, we're changing things up a bit this year in how we do our Uniball predictions. One thing we continue to receive feedback on is the inconsistency of the depth and quality of predictions between one conference and the next, due to the available time and ability of the writers that cover each group of teams, and how much information is made available to them.
To that end we're going to shake things up this year and rather than attempting to cover all games with as much detail as possible with the resources available, we're instead going to focus on particular stand out 'Games of the Week' – looking more closely at anywhere between one to three games, spread across the tiers, focusing on those games that perhaps looks particularly tasty and we can go into greater detail in the coverage of.
Our Division Two Game of the Week comes to us from the Midlands conference, where the 1-0 Huddersfield Hawks will clash with the 0-1 Staffordshire Stallions. Both teams are going into this fixture looking to prove their worth, as the Hawks look to follow up on a strong 17/18 campaign, while the Stallions hope to bounce right back following relegation during the offseason…
Meanwhile, we'll take a quick glance at the other fixtures, with picks from each of the members of our BUCS Office.
The 2A North gets a weekend off after Edge Hill and Lancaster shifted their fixture to later in the season, but we still see a wealth of teams in action this Sunday!
2A Borders
York Centurions v YSJ Jaguars
The Jaguars actually showed some teeth against Heriot-Watt last weekend, holding the Scotsmen to just a single-score victory in Week Three.
Meanwhile, the Centurions were struggling to get things moving against the Pyros – frustrating as they would have hoped to come into this game against their still wet-behind-the-ears local rivals with more momentum than the modest 2-18 victory will have brought them.
Who wins?
We polled our team of eight BUCS correspondents…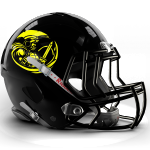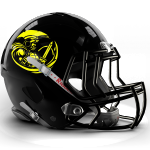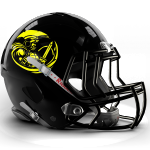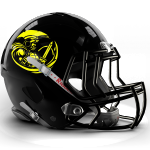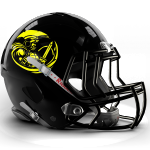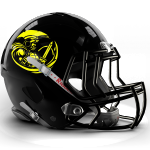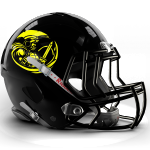 It's perhaps no surprise that, sitting at 2-0 on the year so far and with a proven history in the sport, the Centurions pick up the majority of the picks here. Still, a strong showing against the Wolverines as swayed one writer at least!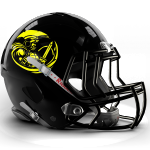 Edinburgh Predators v UWS Pyros
The Predators made short work of the Spartans in last week's D2 Game of the Week, while the Pyros proved surprisingly resilient against the Centurions.
UWS have a small roster, but with a fair amount of experience, so perhaps they're simply running out of fire as games grind on? Either way, Edinburgh come into this one hot favourites:
Who wins?
We polled our team of eight BUCS correspondents…
Many thought last season was the Predators' year… They seem intent on not missing out this time.
2A Midlands
Huddersfield Hawks v Staffordshire Stallions
MMU Eagles v Keele Crusaders
Two teams coming into this one off the back of narrow wins, as the Eagles took a single-point victory over the Stallions last weekend.
The Crusaders also opened with a win, though in truth considering their strong 17/18 campaign we were looking for more from Keele than a 3-0 overtime victory against a Legion side that would go on to a heavy defeat against Lincoln the following week.
Keele will hope to put in a sharper showing this Sunday, else it's likely the Eagles will fly to 2-0 on the season.
Who wins?
We polled our team of eight BUCS correspondents…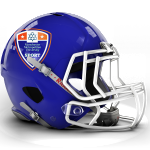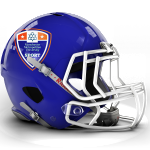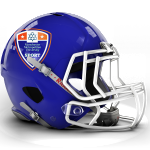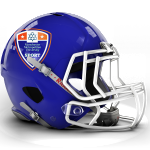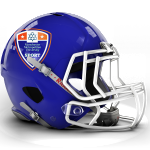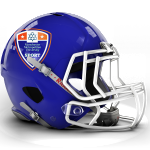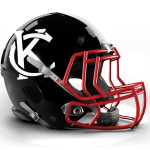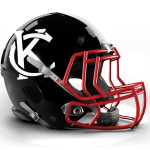 Though two of the team are giving Keele a chance to refind the form that saw them go 4-3 last season, the bulk of our pundits think it'll be the Eagles swooping to victory on Sunday.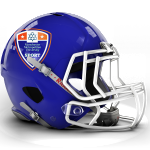 2A South West
Oxford Lancers v Bournemouth Bobcats
The Bobcats finally get their season underway, kicking off a batch of three straight fixtures with a tilt against the Lancers.
Oxford come into this one frustrated to find themselves at 0-2. They lead the Royals for much of their opener, before falling by a score, and managed an impressive fourth-quarter comeback against the 'Cuda, coming up just a few points short.
There's potential for Bournemouth to be something of a dark horse this season, as though graduations have hit them fairly hard, we hearing new Head Coach Paul Joughin may have received reinforcements in the form of a handful of ballers with stateside experience, including QB Ariel DeJesus, Wideout Jake Trainor and Centre Colin Blount.
With the Lancers having found their form just a tad late in their last game, which team'll be able to get all their pieces in place quickest in this one?
Who wins?
We polled our team of eight BUCS correspondents…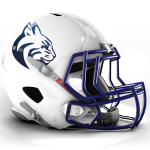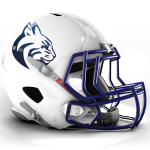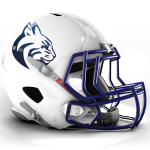 Even though they're coming into this one off the back of a two-game skid, the Lancers' 58 points of offence in two fixtures has them positioned as favourites in this one. After all, last time these two teams met Oxford did come away 22-0 victors.
Bristol Barracuda v OBU Panthers
A game we're thinking we easily coulda selected as the D2 Game of the Week, two 2-0 outfits go head to head.
OBU have looked strong through their two fixtures, whereas Cuda are perhaps feeling slightly relieved to be sitting pretty with two wins to open the season, after taking their opening day W by a mere point and almost allowing the Lancers back into last week's game having at one point lead by a three-score margin!
Only a single score separated these two teams when they met early last season…
Who wins?
We polled our team of eight BUCS correspondents…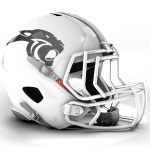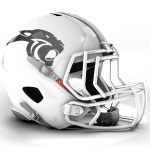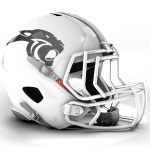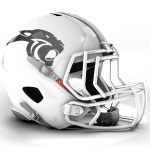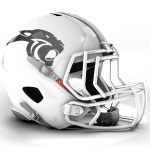 The narrowness of their wins has made a number of our team nervous, and so the Panthers hold the edge in the poll!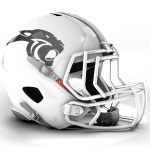 Worcester Royals v Gloucestershire Gladiators
Among the preseason favourites for promotion out of this conference, the Gladiators currently sit at 0-2 after frustrating losses to OBU and Solent.
A third loss here would look likely to push them out of the playoff race – adding extra meaning to a game that will already have particular significance to both outfits as this local varsity showdown reappears in the regular season for the first time in years!
Worcester are enjoying their time in the South West so far, opening their winter with a shootout win over the Lancers, before slotting up 77 on Bath Spa.
Still, this'll be the first time they face an outfit that put up a winning record in 17/18… this matchup will ask the question – are the Royals a real contender in 18/19?
Who wins?
We polled our team of eight BUCS correspondents…
The Royals take the poll 6-2, picked to wrap up the weekend sitting pretty at 3-0!
2A South
Sussex Saxons vs Chichester Spitfires
The Spitfires managed a hard-fought double-overtime win against the Emperors last weekend – a nice start to their fifth season in the league!
Sussex meanwhile upset the odds with a strong defensive showing against the Regents, keeping KCL to just a single score to emerge 6-11 victors.
Given their scorelines so far this season we might expect this game, rearranged from Week Two having been postponed due to heavy rain leading up to the original date, to be a similarly defensively-led affair.
Who wins?
We polled our team of eight BUCS correspondents…
The Saxons take the vote 5-3, their victory over the Regents shaking things up in the 2A South and giving the distinct impression they could yet emerge as contenders for the crown despite a disappoint opener against the Bears.
Greenwich Mariners v City Wolfpack
A heavy loss to the Regents was swiftly followed by a big win over the shorthanded Buccaneers – as such it's pretty tough to tell what we're looking at with the Mariners at this point in the season!
Of course, it's not like we know much about the Wolfpack either, after their Week Two game against the Bears was pushed back due to weather…
We'll certainly learn more about both outfits this weekend!
Who wins?
We polled our team of eight BUCS correspondents…
The Mariners proved they can put up points with the comfy scoreline in just a half of football against BNU, and so they edge the vote 5-3.
BNU Buccaneers v KCL Regents
Still unable to field a team, our understanding is this fixture will be awarded to the Regents, though there are hopes the two teams may be able to host a competitive scrimmage to ensure players do not miss out on game time.
2A South East
ARU Rhinos v Cambridge Pythons
ARU open their season against a Pythons outfit that have had a mixed bag of it so far this season – a tough loss to Essex kicked off Cambridge's campaign, but they followed it up with a comfortable win over URL in Week Three!
From what we heard out of the Rhinos in the preseason they've lost a lot of leaders during the offseason, with three Captains moving on from the team and meaning the Rhinos will be looking for new ballers to step up into leadership roles.
Though both teams are based out of Cambridge, it's been a good few seasons since they last met on the field of play – the Pythons taking a dominant victory over the Rhinos in the pre-three-tiers 2014/15 season.
Who wins?
We polled our team of eight BUCS correspondents…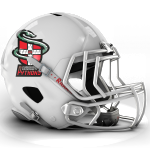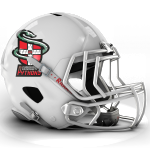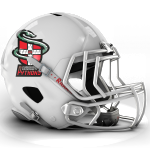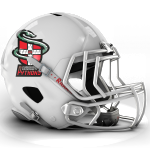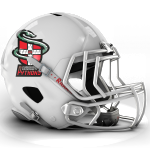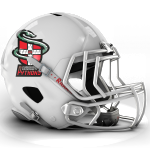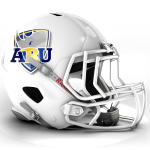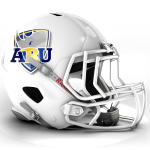 The Pythons impressed in Week Three and garner the Lion's share of the picks – though a couple of pundits were willing to risk it with the Rhinos.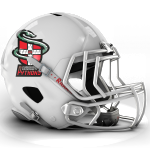 Essex Blades v UEL Phoenix
And the final fixture on the slate is a matchup that had a lot of meaning last season. The UEL Phoenix had gotten their year off to a fast start, but seemed to be blunted by the Blades in Week Eight, when they just barely came away with a 2-3 victory!
It was the start of a downturn in form for the Phoenix, who'd go on to lose the second meeting between the two 7-18, almost jeopardising their shot at postseason action!
However, roll on 18/19 as the Phoenix lacked fire in their opening day loss to the Pythons, who in turn have already lost to the Blades in their season opener…
Who wins?
We polled our team of eight BUCS correspondents…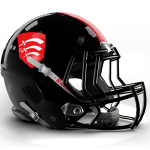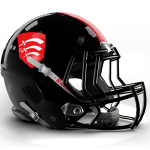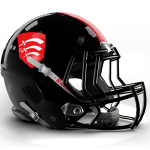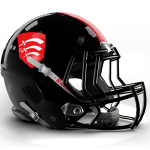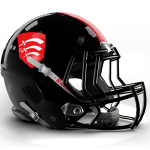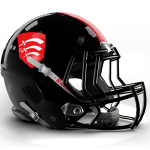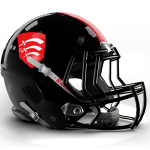 Blades > Pythons > Phoenix seems a pretty simple formula. Apparently one of our pundits either isn't fond of the math, or is rolling the dice on an upset!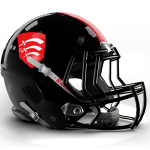 Comments
comments