Predictions | BUCS 18/19 Division Two Week Nine
It's a stacked slate of showdowns in Division Two – if a little lacking in true 'Rivalry Week' clashes for our taste!
There's potential for at least one crown to be locked up should the results go the right way, and with our 'If The Season Ended Today' articles set to launch following this weekend's action, will we see any teams secure playoff balling on Saturday or Sunday?
2A Borders
HWU Wolverines v Teesside Cougars
A disappointing loss for the Wolverines against the Spartans last week saw some midweek changes to the HWU coaching roster – but will it be enough to right the ship, after a promising 2-0 start to the season has since gone adrift?
Back to back losses leave the Wolverines mid-table and probably needing to win out if they want to get a taste of postseason football having missed out last year.
First up are a Teesside outfit that… Well, truth be told, we can't tell you a whole lot about – the Cougars having only taken to the field twice so far this season!
A Week One overtime loss to a York side that'd go on to emerge as a playoff contender, turned heads… but then they just barely edged past the YSJ Jaguars in Week Six – a team that at that point had completely zero league wins to their name!
The only thing we know for certain in this one is the Wolverines can count their fellow Scotsmen, the Edinburgh Predators, as fans going into this game – a Heriot-Watt win would seal the deal on the Predators' promotion to D1 football with a game in hand!
Who wins?
We polled our team of eight BUCS correspondents…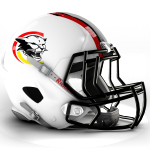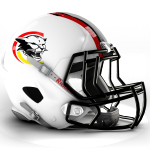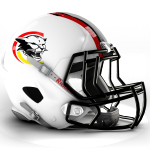 The Wolverines edge the poll 5-3 for a second week in a row – not that it did them any favours last week against the Spartans!
A win gets the Scots back in contention… Where as should the Cougars pull off the upset, it sets up a crucial clash in Edinburgh in Week Ten.
Every cloud…
York Centurions vs Sunderland Spartans
N.B. Following publication we've since learned that this game will not be going ahead due to adverse weather conditions.
After a rough start to their season with a hefty loss to the Predators, a nice win over the Wolverines last week and suddenly the Spartans are in the black – with the potential to kickstart a postseason run should they find a way to keep their momentum going through the final few weeks of the season!
That could be easier said than done, however, as they travel to a York Centurions side that have put together a fairly impressive campaign of their own so far this year, even if they are coming into Week Nine off the back of their first loss of the season.
A defensive slugfest against the table-topping Predators was tied 0-0 at the half, before the Scots eventually broke the deadlock to take a 0-10 win. As such, while the Centurions' shot a conference crown might now be lost to them (outside of Teesside going on a win streak and creating a three-way tie at the top of the conference I guess…?) they can still go a long way to locking up some postseason action with a win in this one.
On the flipside, a second loss on the bounce and things would really start to open up in terms of postseason berths out of the Borders conference… In a battle of ancients, can the Spartans get a Thermopylae thing going and take a W here?
Who wins?
We polled our team of eight BUCS correspondents…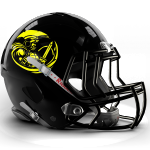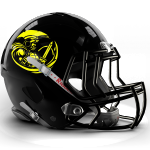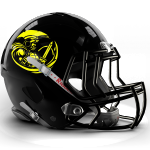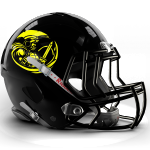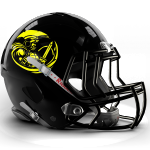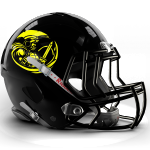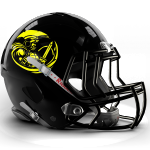 The Centurions come close to a clean sweep here, as the narrow loss last week doesn't seem to have impacted our pundits opinions of them much at all!
That said, personally? I wouldn't be all that surprised if this game is a lot closer than the 7-1 poll might imply. There's only been a handful of blowout games in this conference so far this season and so a game like this could hinge on just one or two big plays!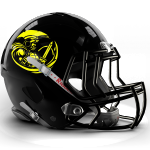 2A North
Edge Hill Vikings vs Lancaster Bombers
It's definitely fairly local, just a 45 minute trip down the M6… but we're not sure we can call this a true rivalry just yet – best as we can tell, since the Vikings joined the league in the 15/16 season, these two teams have never actually met before!
As such, we've only really got common opponents to work with – and conveniently, the MudDogs and Raptors provide a good benchmark to judge both these teams by…
Yeah, there's not going to be a lot in this one!
The Bombers beat Bangor back in Week One with a narrow 0-8 scoreline – the Vikings went one better and edged the W 6-7!  Edge Hill came-a-cropper against Liverpool, losing out 6-27 – a week later the Bombers suffered a similar fate – falling 23-0 to the Raptors.
The difference maker in their records so far has been scheduling – the Vikings moved to .667 ahead of the break courtesy of a narrow win over Bears, while the Bombers were blown apart by the Gryphons in Week Three – but then again, who hasn't been so far this season?
I think the team could struggle to have particularly strong inclinations either way with this one (outside our two writers with links to the Vikings that is!)
Who wins?
We polled six of our team of eight BUCS correspondents…
And as if by magic – we've got a tied poll!
That leaves me to break the tie… and in truth, I think it's a game that could easily go either way. One fumble in shoddy conditions, one drive that stalls because the receivers hands are blocks of ice…
I think Lancaster's current losing record is more of a reflection of their tougher schedule so far than anything else… but even so, their lack of familiarity with the end zone so far this season worries me – just 6 pts through three outings.
The Vikings meanwhile have managed to find paydirt at least once in each of their games… And that's enough to edge me in their direction for my pick.
2A Midlands
Chester Legion v Huddersfield Hawks
N.B. Following publication we've since learned that this game will not be going ahead due to adverse weather conditions.
First up, eyes peeled for updates on this one – there's a very real chance it could yet to lost to the ever-worsening weather, with a decision potentially made between this prediction being written, and publication!
For now, we'll assume the game's going ahead.
Chester head to their fourth outing of the season, and for a team that seemed to be making some real progress through their last campaign, could well be feeling they've taken a step backwards in their third BUCS season.
Their biggest concern is on offence, where at the midpoint of the year they're yet to break their duck – what we assume are two safeties the sum-total of the Legions' points scored so far this season.
They host a Huddersfield outfit with a busy second half of the season ahead of them. The Hawks have only stepped out for two fixtures so far: a narrow, potentially crucial in the wider scheme of things, win over the DMU Falcons, and then a hefty loss to the stampeding Staffordshire Stallions.
If Huddersfield intend to repeat last season's groundbreaking playoff appearance they can't afford a slip up against a side like the Legion.
Meanwhile, it's on Chester to prove they have the ability to put points on the board – they've built some good links off the field, now it's time to start turning that into performance on it.
Who wins?
We polled our team of eight BUCS correspondents…
The Hawks take a full house, but it's possibly more about the questions that are asked about the Legion, than an overwhelming confidence in Huddersfield's playoff potential at this point in the season – we simply don't have enough data to work with after just two results in nine weeks of BUCS football!
Lincoln Colonials v Keele Crusaders
Another team we've not heard of in quite some time, the Colonials return to the field this weekend having not seen competition since Week Five. They kicked off their campaign with a big win over Chester that turned heads – the Colonials having gone the entire 17/18 season without a notch in the W column… However they followed it up with a hefty loss to MMU, that would establish the Eagles as a frontrunner in the conference.
Now, however, they're a full two months away from their last league action and so a busy second half of their schedule beckons – kicking off with an interesting-looking match up against the Keele Crusaders, this weekend.
Truth be told, I don't know what to make of Keele.
Their lone win on the season is a miserly overtime 3-0 win over a Chester outfit most other teams blew past… but they've followed that up with hard-fought fixtures against the likes of MMU and DMU – two teams both with very good shots at playoff football.
Who wins?
We polled our team of eight BUCS correspondents…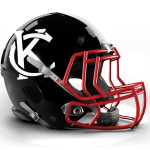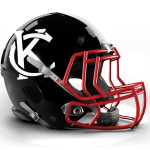 Lincoln take the poll 6-2… and truth be told, I wouldn't be all that surprised if that was the final scoreline in this game, too!
DMU Falcons v Staffordshire Stallions
The Falcons' upset win last week has shaken things up in the 2A Midlands, their defeat of the previously unbeaten MMU Eagles potentially opening the door for the Leicester-based outfit to swoop into a conference championship position…
Standing in their way, however, are a Staffordshire Stallions side that are on a stampede! They may have opened their season with a loss to the aforementioned MMU, but since then they've been blasting apart each opponent – three straight mercy-clock inducing wins in a row, including a 44-0 victory over the Legion just last week has made me look at the Stallions in a new light…
As things stand, they could well be the best team in Division Two that won't be winning their conference this year – at least without help from elsewhere.
Staffs will be grateful to the Falcons for inflicting a first L on MMU, but they can't afford to let that affect their performance this weekend – only winning out while hoping either the Hawks or Legion cause another upset against the Eagles may yet see the Stallions crowned 2A Midlands Champs.
DMU have already brought one hot streak crashing to a close in 2019… can they repeat the feat and unhorse Staffordshire on Sunday?
Who wins?
We polled our team of eight BUCS correspondents…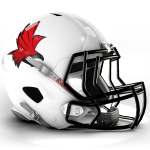 DMU may have turned heads with their win in Week Eight, but it was only enough to sway one of our team – the Stallions are simply putting up too many points for most of our pundits to pick against them!
2A South West
Bournemouth Bobcats v Bath Spa Bulldogs
The Bulldogs have withdrawn from this fixture due to low player numbers.
We'll await official confirmation, but it looks like the Bobcats will advance to 5-0 courtesy of a walkover win!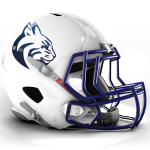 Oxford Lancers v OBU Panthers
Disappointing news for this second South West showdown too, as despite having lots of big plans set for this Oxford rivalry clash under the Friday night lights, a frozen pitch means the game will now not be going ahead.
2A South
Greenwich Mariners v Sussex Saxons
Narrowly picked to win by our pundits last week, but the Mariners couldn't put up any points in their trip to the Spitfires, and instead find themselves noticeably behind the pace in this congested Southern conference.
If Greenwich were going to take a shot at getting their season back on track, last week may well have been their best chance as the remainder of the schedule doesn't have any teams that aren't on our watch list as possible playoff contenders out of this conference!
Sunday will see them welcome a 2-2 Sussex side to the capital, with the Saxons eager to play catch up with the top contenders in this conference after a disappointing outing against the Emperors ahead of the break left them sat outside the postseason berths.
Luckily for the Saxons their remaining schedule is looking like a good downhill ride from here – their remaining three opponents boast a combined two wins between them – City over Greenwich, Greenwich over BNU, and BNU? Well, sadly it looks like the Buccaneers' season may have ended almost as soon as it began – the team simply lacking the numbers to compete this season.
The Saxons should look to make a statement of intent in this game, but with Greenwich having had a chance to shake the rust off last weekend, don't be surprised if they make it tough-sledging for Sussex on Sunday.
Who wins?
We polled our team of eight BUCS correspondents…
Having been burned by backing the Mariners last week, all but one of the BUCS office opt for the Saxons to take the W here – moving them to 3-2 and hot on the heels of the teams currently sat in postseason berths.
UCL Emperors v Royal Holloway Bears
If we'd had a chance to do Game of the Week article this week for D2, you've got a strong contender right here!
Outside their day one overtime loss to the Spitfires, the UCL Emperors have quietly put together a good-looking campaign – shut out wins over City and Sussex have allowed them to climb into a potential playoff berth… but a brawl with the Bears beckons – perhaps the best opportunity yet to see if this London outfit are the real deal when it comes to contesting a playoff berth.
Among the preseason favourites to contest the 2A South conference title, the Bears came up short against the Regents in Week Five and repeated delays to fixtures means they've been hungrily playing catch up ever since.
They finally got back on the gridiron last week, and boy did they make the most it – a comprehensive win over the WolfPack that'll give them great momentum going into their final three fixtures (assuming the BNU one won't go ahead).
With KCL having edged ahead of the pack, both these teams need to be considering every game from here on out must-wins – but which one will want it more this weekend?
Who wins?
We polled our team of eight BUCS correspondents…
Had we conducted this poll just a week ago, I suspect we'd be seeing a rather different result here… However, the Bears' finally showed some real teeth in their comprehensive 34-6 win over the WolfPack last weekend, and it's swayed the bulk of our writers to their side.
The Emperors may be coming into the game off the back of two shutouts, but the team are backing the Bears' offence to tear it open on Sunday.
 City Wolfpack v Chichester Spitfires
A heavy loss to Royal Holloway last week means the City are well behind the pack, and at this point might be more likely to play the role of saboteurs in this conference, than chase a playoff berth of their own.
If scuppering others teams' seasons is their goal from here on out, this game is as good a place to start as any – despite no standout scorelines, the Spitfires currently find themselves on the cusp of playoff contention. A walkover win versus BNU, combined with a 12-0 victory against the Mariners in Week Eight, and were the season to end right this second? Chichester would actually hop up into the #2 spot in the 2A South and earn their first-ever postseason appearance!
The WolfPack may have opened their campaign with a shootout against the Mariners, but it's all become far more pedestrian since then – just a single score in the next three games, combined.  And with Chichester hardly setting the scoreboard on fire either, I'm expecting a low-scoring affair.
Who wins?
We polled our team of eight BUCS correspondents…
1-3 plays 3-1, so it's to the WolfPacks credit that they persuaded at least two of our pundits to pluck for them! It's not enough, however – Chichester move to 4-1 and lock up their first ever winning season!
2A South East
UEL Phoenix v ARU Rhinos
N.B. Following publication we've since learned that this game will not be going ahead due to adverse weather conditions.
Nominally, despite neither of these teams yet having a win to their names in 18/19, both these outfits are still mathematically capable of winning this conference. Should one of these outfits have a midseason revelation and win out (and win out BIG) from here onwards? A 2A South East title is still achievable.
It'd certainly spice things up in this conference that's looking all-but decided following the Blades' win over the Pythons in Week Eight. However, outside a massive uptick in form for both these programmes, odds are what we're actually looking at here is the first leg of a wooden spoon race between these two teams who'll have both hoped for more after very respectable campaigns in 17/18.
Looking at this game, it's actually fairly tough to separate these teams. Through their pre-Christmas fixtures they both suffered heavy losses to Essex and Cambridge – amounting to both outfits sharing an identical 68 points conceded so far this season, in just two outings.
The only separating factor? UEL at least have scored a lone touchdown this season, while the Rhinos' sole score looks to be a safety against the Blades in Week Five.
Don't go expecting this game to turn into a shootout – but even so, each programme will know this is their best chance of earning that first precious win of the year and fight all the harder for it!
Who wins?
We polled our team of eight BUCS correspondents…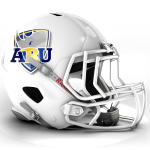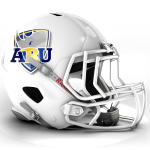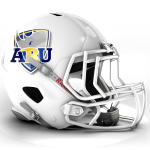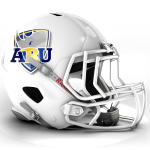 In truth, I'm not all that surprised we see a split poll here – as noted above, it's tough to see much difference between these two teams in the small sample size we have so far for each of them!
One of the staffers actually initially predicted this game as a draw, before being forced to pick a side – and looking at it myself to break the tie? I can see where he's coming from.
But we've got it pick it one way or tuther… The Phoenix may only have one TD on the season, but that's one more than the Rhinos. In this case, that's enough to earn them our pick to win in Week Nine.
Comments
comments