Predictions | BUCS 18/19 Division Two Week Twelve
With the most crowded conferences, perhaps it's only to be expected that Division Two enters the final week of the regular season with the most complicated playoff problems still to be resolved.
We take a quick look at all of this weekend's fixtures, and do our best to break down who goes where, depending on who wins what… 
2A Borders
Teesside Cougars v Sunderland Spartans
Initially scheduled in Week Four but pushed back to the last weekend of the season has only contributed to making this matchup all the tastier!
Both teams are still in with a great shout at postseason action, but the key part of the puzzle that is heading to the playoffs is a win this weekend!
Sunderland's missing fixture against York from back in Week Nine has been voided from the schedule by BUCS, and that means this game is the Spartans last and only shot at seeing their seeing their season extended – with, of course, the same holding true for Teesside too.
Let's take a quick look at the possible outcomes and what it means for the wider 2A Borders:
Teesside Win:
If the home side come out on top, they'll hop up into the #3 spot in the Borders, owing to HWU having the head to head over them.  Cue a nervous wait for results out of the 2A Midlands and 2A North.
Sunderland win:
Should Sunderland win, however, they have the h2h advantage over the Wolverines, and would leapfrog them into the #2 spot. Luckily for HWU, their 65 points conceded across the season should be low enough to still see them snag either the #7 or #8 seeding.
The team that's probably left the most sore from this whole situation? The York Centurions.
The voided fixture against the Spartans means that despite their impressive 3-0 start to the season, the Centurions will not get an opportunity to contest a playoff berth.
Who wins?
We polled our team of eight BUCS correspondents…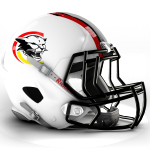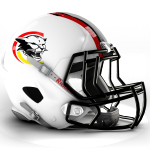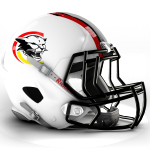 It's a close-run thing, but the Spartans edge the poll 3-5. Despite their poor performance in their season opener, they've quietly racked up a three-game win streak coming into this final fixture of the regular season. Playoffs ahoy!
2A North
Lancaster Bombers v Tarannau Aberystwyth
Aberystwyth have been forced to forfeit this fixture due to low player numbers.
Bradford Bears v Bangor MudDogs
A rare game with nothing but pride riding on it.
Both Bangor and the Bears would have hoped for more from their seasons, but each can at least look to finish our their campaigns on a high with a win here.
The MudDogs look a shadow of the postseason outfit they were last year, and will clearly look to continue rebuilding during the offseason.  A season-closing win would be a great way to boost morale.
For the Bears, meanwhile? Well, in fairness their season's potentially something of an improvement on their last, particularly troubled, campaign. They may only have a single notch in the W column at this point of their campaign, but with one of their losses coming by a mere point, another by two, it's fair to say they've generally held their own in the 2A North this season compared to last. Still, they'll be rightfully frustrated by these narrow defeats, and can lift themselves off the bottom spot in the table with a win this weekend.
Who wins?
We polled our team of eight BUCS correspondents…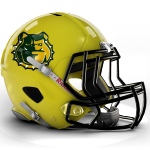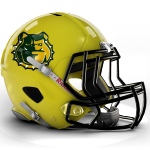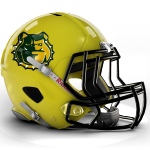 Bradford edge the poll 5-3 and are set to earn back the two League Points they lost in their awarded loss to Leeds this past week.
2A Midlands
DMU Falcons v Staffordshire Stallions
There'll be a lot of eyes on this matchup on Sunday, as this game not only decides who out of DMU and MMU hoist the 2A Midlands crown, but also has the potential to impact postseason placement across the Northern and Borders conferences too!
With both teams coming into this one off big wins in their most recent outings, we're looking for this game to be an absolute cracker. Though DMU have generally earned more modest-looking victories then the Stallions through much of their campaign, their Week Eleven win over the Colonials (30-12) was not a mile off the Stallions own scoreline just a week prior (6-33), and so, when playing to their potential, these two teams could be a great match for one another.
Both teams come into this one riding four-game win streaks, each having suffered their lone loss of the season so far in their openers. Crucially, however, the Stallions' loss came against the table-topping MMU Eagles, whereas the Falcons narrowly bested the Eagles 9-8 back in Week Eight.
As such, the frustrating reality for the Stallions is that a Midlands title is beyond their reach… Though that's not the case for the Falcons!
With the only other fixture in the conference having no possible impact on playoffs, let's look at what the two possible outcomes mean for the 2A Midlands itself, and elsewhere:
DMU Win:
If the Falcons fly high on Sunday, a win would seal the deal on promotion to the middle tier courtesy of their head-to-head over MMU. They'd trade places with local rivals, the Leicester Longhorns in the 1A Midlands. MMU would drop into the #2 spot, but still guaranteed playoffs, while the Stallions would have to contest one of the two third-place berths. Given the low number of points they've conceded this year, they should be fine.
Staffordshire Win:
If the Stallions win, the biggest celebration might well be from the MMU Eagles who'll lock up the team's first ever Conference Title! Still, Stallions would head to the playoffs with a great amount of momentum, probably among the favourites to hoist the Northern Challenge Cup. DMU would find themselves one of three third-place outfits fighting for two postseason berths… The currently have an edge over most of the likely contenders in points conceded, but it's notably smaller buffer than the Stallions'.
Who wins?
We polled our team of eight BUCS correspondents…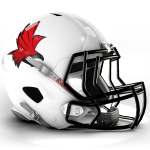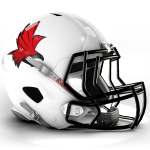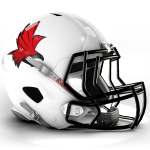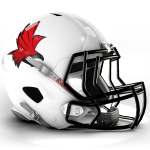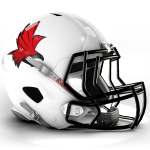 The BUCS team picked against the Falcons last week, and paid the price for it as the Leicester outfit made short work of the Colonials. It seems they're eager to avoid making the same mistake two weeks in a row, as the poll narrowly swings in favour of DMU!
It looks like the Falcons might be flying up a tier by the time the dust settles on Sunday!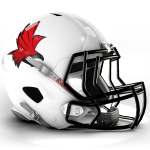 Huddersfield Hawks v Lincoln Colonials
Afraid there's nowt riding on this one except pride and points.
The Hawks, it seemed, peaked too early – their lone win of the season so far might have been against a DMU outfit that will be battling to earn promotion on Sunday, but since then the Hawks have struggled to get off the ground. Despite being narrow favourites to win against the Crusaders last week, they came up two points short, ending any possible hopes of a last-minute surge to playoff football.
They'll play hosts to a Lincoln side that probably have pretty mixed feeling about their season. Big picture, this winter was a HUGE step up on their last campaign – but the Colonials have come apart in some of their key fixtures this year.
An opportunity for both teams to end the regular season on a positive note, ready to continue building into 19/20.
Who wins?
We polled our team of eight BUCS correspondents…
The Colonials edge the poll 3-5 for a second week in a row – let's hope it's a better omen for them than it was last week!
One thing of note: it's possible this isn't the final-final fixture of the year for the Hawks, even though strictly speaking their season will come to an end in Week Twelve. BUCScore is showing their postponed Week Nine game against the Chester Legion as currently scheduled for 3 March.
2A South West
Bristol Barracuda v Gloucestershire Gladiators
Since publication, we've been informed the Gladiators have been forced to forfeit this fixture due to low player numbers.
'Cuda came close, but they couldn't quite scupper the Royals' title run, losing out in overtime to the table-topping Worcester.
Still, they come into this final fixture confident in the knowledge that they control their own fates when it comes to playoff football: a win over the Gladiators on Sunday locks Bristol into the #3 spot in the South West, blocking the OBU from the playoffs even should the Panthers win both their Friday and Sunday fixtures.
It's fair to say this has been something of a rebuilding year for the Gladiators, who were hit particularly hard by graduations over the offseason.
The possibility of playoffs is long gone… But can they Russel Crowe it up, and go out swinging in their final fixture of the year?
Who wins?
We polled our team of eight BUCS correspondents…
Kudos to 'Cuda – they made a helluva game of their fixture against the Royals and deserve a game or few added onto their season. The BUCS office think they'll earn it with a win this weekend.
Solent Redhawks v Bournemouth Bobcats
Strictly speaking there's not too much at stake in this one – Bournemouth are locked into the #2 spot in the South West, while Solent can't contest a playoff berth.
Still, the Redhawks have been strong competitors this season and a W in this final fixture would allow them to finish their year with a winning record.
Bournemouth meanwhile would all-but lock up the #4 seed, and thus home football for the first round of the playoffs, with a win on Sunday.
Both teams are built around a defence that's kept them in games all year long… So Sunday'll likely come down to which team manages to make the least mistakes. Don't be all that surprised if each team's defence outscores their offence!
Who wins?
We polled our team of eight BUCS correspondents…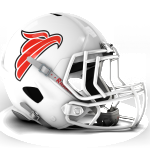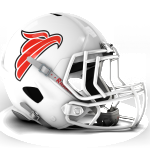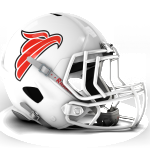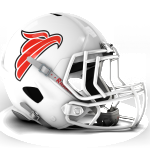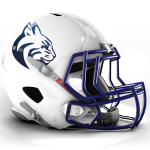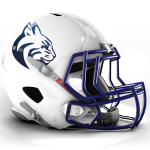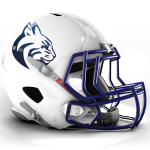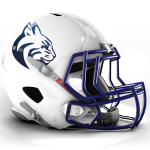 Credit to Solent – they put up a healthy scoreline in only around three-quarters of football against the Bulldogs last week, and it's enough to see them split the pundit poll this week!
That leaves me to split the tie… And while I hope I don't come to regret it, I personally feel like this is one of the easier tiebreakers I've had to make this year: Bournemouth's win streak might have been broken, but I still feel like they've proven themselves a real contender this year, and if they can get their offence moving again should be considered real contenders come the postseason.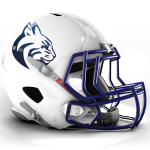 OBU Panthers v Worcester Royals
This game could either mean a lot, or a little, depending on results that come in between writing this preview, and the final whistle!
For the Royals? Well, their situation is fairly simple. A win keeps them in the #2 seed in the Southern playoffs. A loss, depending on what comes out of the confounding situation in the 2A South, might see them drop to #3.
On the flip side, OBU's situation coming into this one will depend on the outcome of their Cavalier Bowl clash under the Friday night lights!
Rescheduled after being lost to the Week Nine weather, the Panthers still possess an outside shot at postseason action – a win Friday over local rivals, the Lancers, a win Sunday over South West Champs, Worcester, and a Cuda loss to the Gladiators? And OBU are playoff-bound.
They can, of course, only control two out of three of these factors, and so far when the Panthers have clashed with any of the top dogs in this conference? They've come up wanting. Will a shot at extending their season be incentive enough for OBU to up their game?
Who wins?
We polled our team of eight BUCS correspondents…
The Royals are riding high right now, on course for their first ever undefeated regular-season. Don't expect them to let their foot off the gas too much this weekend, even with their postseason credentials guaranteed.
2A South
BNU Buccaneers v Sussex Saxons
I've not actually had final confirmation either way, but at this point in the year I think it's fair to assume this one won't go ahead.
Saxons advance to 5-2 and… we'll figure out what that means once we know where everyone else is.
KCL Regents v UCL Emperors
A highly anticipated meeting between the frontrunners in the 2A South, the Regents, and a team that's been doggedly nipping at their heels all season long – the UCL Emperors.
I'd do a quick preview of this one, but let's be frank:
What everyone's really interested is simply what it all means depending on which teams win this weekend. I'll do my best to break it down, but quick proviso: None of this is in any way official. BUCS regs are a minefield, and as we've seen in previous years their interpretation can vary from person to person and season to season. That said…
Deep breath…
And let's dive in.
First up, to stop things getting crazy, we'll make a few assumptions:
i) As above, BNU forfeit vs Sussex
ii) BNU's postponed Week Three vs Royal Holloway is awarded to the Bears
iii) Royal Holloway's missing Week Ten fixture versus Chichester is voided, rather than awarded to either team.
If all these hold true…
Whatever else happens elsewhere in this Conference, if KCL win this weekend they seal the deal on the 2A South crown and Division One football for next year. That's the simple part… possibly the only simple part.
A ) KCL Win, RH Bears Win:
KCL (6-1) are champs, Bears (5-1) and Saxons (5-2) are tied at five wins behind them.  Bears hold the h2h and hop into #2, but both teams see postseason football.
B ) KCL Win, RH Bears Lose:
KCL (6-1) are champs, Saxons (5-2) finish second. UCL (4-3), Chichester (4-2) and Royal Holloway (4-2) are all tied on four wins. We get a mini-league, but it's not quite so simple as the Bears and Spitfires haven't played this season. Either way, UCL miss out having lost to both teams, and then odds are Bears/Spitfires is decided by average points conceded… in theory only in their fixtures versus the Emperors? Either way, the Spitfires should win out in the APC tiebreaker.
C ) UCL Win, RH Bears Win:
Now it gets really messy.
KCL (5-2), UCL (5-2), Sussex (5-2) and RH Bears (5-1) are all tied on five wins. Mini-league, ho!
If I'm understanding this correctly, it should look something like this:
UCL: 2-1 | 9.0 APC (+ KCL score)
RH Bears: 2-1 | 11.33 APC
KCL: 1-2 | 6.5 APC (+ UCL score)
Sussex: 1-2 | 11.33 APC
Essentially, it'd be out of UCL and the Bears as to who wins the title, and either KCL or Sussex would miss out on playoffs. Probably?
D ) UCL Win, RH Bears Lose:
A tad simpler?
KCL (5-2), UCL (5-2) and Sussex (5-2) are all tied on five wins. Another mini league ensues, but a much simpler one:
UCL: 2-0
Sussex: 1-1
KCL: 0-2
UCL are promoted, Sussex come in second, KCL still see postseason football.
That's my best shot at it… see it differently? Get in touch and let me know where I've gone wrong – happy to be corrected when it comes to these crucial and confusing tiebreaker situations!
—-
Who wins?
We polled our team of eight BUCS correspondents…
Thankfully perhaps, at least for the sake of my extrapolations, it looks like our BUCS office are thinking we're going to see one of the simpler outcomes from this weekend's game: KCL win, and hoist the crown…
Royal Holloway Bears v Greenwich Mariners
But what about the other game? Royal Holloway's toughest opponent in the second half of their season has proven to be time. It looks certain they'll miss out on one of their fixtures this year, and that could well end up costing them – an extra notch in the W column could easily have seen the Bears sweep to the top of the table if they were to pick up two wins this weekend…
As is, the Bears' situation looks like it can (again, probably) be broken down like this:
Win, and they're into the playoffs.
Win, while conceding as few points as possible and hoping UCL both win but also concede a bunch of points? And they could yet see Division One football next season.
Greenwich's role here is simply to play saboteurs, should they so desire.
Who wins?
We polled our team of eight BUCS correspondents…
Postponements certainly haven't made it simple for them, but it looks like Royal Holloway's season won't end in Week Twelve!
2A South East
UEL Phoenix v ARU Rhinos
No playoffs are possible, and you can't get relegated out of Division Two. It looks like the other meeting between these two teams this year is set to be voided, and as such this clash will decide one thing and one thing only: the 2A South East's Wooden Spoon.
UEL may have turned heads with their surprise win over Cambridge a couple of weeks back, but should the Rhinos be the team to come out on top on Sunday, ARU would still leapfrog the Phoenix into #3, thanks to the head-to-head.
As each team looks to finish on a high, who'll be heading to offseason with a smile on Sunday evening?
Who wins?
We polled our team of eight BUCS correspondents…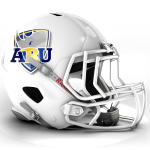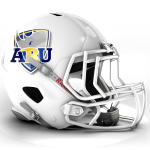 UEL's win might not have been enough to allow them a shot at playoffs (even were both games against ARU to be played out) but it is enough to make them favourites to finish out the year with a W.
And that's it! Thirteen Weeks of previews and picks, that have averaged out at about 10,000 words of Britball a week in these articles alone – and you thought you students had too many assignments!
I hope you've all enjoyed the different format of the predictions this year, and apologies that the Game of the Week articles have tailed off. Never fear, they'll be back come the summer.
As to the playoffs? Our previews and picks will be combined with postseason polls of the Britball Nation itself, to see, once and for all, whether our pundits actually have any greater insight into who the top dogs in each tier are!
– Nick
Comments
comments