Predictions | BUCS 18/19 Premiership Week Eleven
Week Eleven has already gotten underway for the top tier of Uniball, as the Saints hosted Carnegie for some Thursday Night Football action, last night.
In a hard-fought contest, the Saints took a win away from a Leeds outfit that bested them only a few days prior – this year's Prem North continues to keep us on our toes!
Still, that fixture was just a bonus – we'll still see a full slate of four fixtures across the weekend, with the Prem South in action on Saturday, and the North on Sunday!
We take a quick glance at this week's fixtures in the top tier, with picks from each of the members of our BUCS Office.
Premiership North
 Derby Braves vs Leeds Beckett Carnegie
Derby now know their fate, last week's lost ensuring they'll be playing Division One football next year. Hopes are, however, the team haven't let their heads drop, and are instead looking forward to rebuilding towards next season, where they can work to put together a successful campaign that allows them to assault the top tier with renewed energy two seasons from now.
I'm sure they'd like to end their time in the top tier on a high, but in truth it's tough to see that happening against a Leeds outfit that beat them by a significant margin back in Week Five (CAF just one point shy of an extremely rare top-tier fifty burger), and perhaps even more so since Carnegie's loss on Thursday evening.
Sure, Carnegie will be coming in perhaps a little battle-worn following a game just three-days prior (and missing at least one baller due to an ejection, tssk tssk!) but the loss also means Leeds now have essentially no choice but to win out if they want to find a way to swipe away the Prem North crown from Nottingham (as well as an assist from the Clansmen this weekend!).
Who wins?
We polled our team of eight BUCS correspondents…
To their credit, the last team the Braves put up points on was Leeds back in Week Five, so it'll be a small victory if they can repeat that feat this weekend – but none of our BUCS office see them doing much more than that.
Already holding the head-to-head over Stirling, a win this weekend secures CAF no worse than the #2 berth in the North.
University of Nottingham v Stirling Clansmen
The biggest winners from last night's game?
Well, possibly the University of Nottingham, as Leeds' loss to the Saints means the Green and Gold can now lock up a first-ever Prem North title in their first-ever Prem North season a week earlier than many were perhaps expecting!
A win over the visiting Stirling Clansmen seals the deal on the conference Crown for Notts, seven wins ensuring their uncatchable atop the table… However, considering the scoreline the last time they squared off against the Clan?  That could well be easier said than done!
Last time these two teams met back in Week Five the Clansmen held Nottingham to just a field goal through the first half of the fixture, Notts only eventually taking the 3-10 win courtesy of a late touchdown.
Given that both teams are now coming into this game riding a strong run of form since the midseason break? We could well be onto another nailbiter here!
Who wins?
We polled our team of eight BUCS correspondents…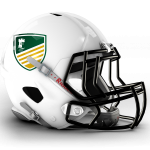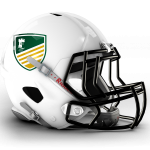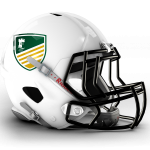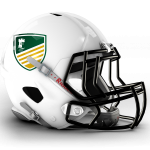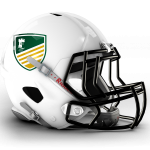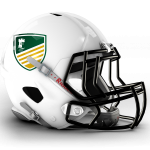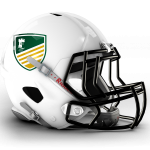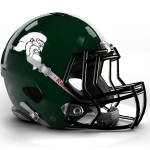 It's a bold pundit that picks against an undefeated programme, and so only one of our eight writers plucks up the courage to pluck for the plucky Scots
According to our poll, I need to start figuring out how to put a crown on a logo that's just a shield… … …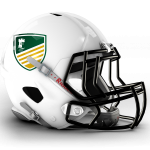 Premiership South
Birmingham Lions vs Portsmouth Destroyers
The Southern side of the Premiership's action will all take place on Saturday this week, as the Lions look to catch up a fixture lost back in Week Eight, while the Destroyers seek to extend their lifeline in the top tier just a little bit longer.
Yup, Pompey's situation is a pretty simple one. Win out, and win BIG over the 'Canes, while getting help from the Titans and Lions… else D1 football is their fate for next season. Ok, maybe that's not that simple, but from the Destroyers perspective it simply means if they've got any aces up their sleeves? It's now or never.
To their credit, their defence has put in a couple of tough showings recently – their most recent outing against the Bullets a much closer affair than the whalloping they took in Week Four, and in fairness the closest they've come to a win this season was the three-point loss to the Lions waaaay back in Week One… So don't go counting out the Destroyers just yet.
That said, Portsmouth might have picked the perfectly wrong time to put their D1 credentials on the line, as the Lions will be coming into Week Eleven riding high after their huge upset win over the previously undefeated Titans. The Lions have shown they still have teeth and though I think it's not mathematically possible for them to defend their Prem South title, they can at least still secure a home berth should they finish out their year with two more wins (and get a bit of help from elsewhere).
When the dust settles on Saturday afternoon, will we be seeing the Destroyers survive for yet another week, or the Lions returning to contention in the conference?
Who wins?
We polled our team of eight BUCS correspondents…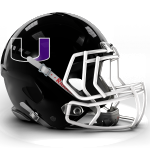 They've put up a proud fight, but according to our poll Portsmouth will be playing Division One football next season – only one of our pundits rolling the dice on the Destroyers causing an upset… (Mind you, all eight of them picked against the Lions last week…)
UWE Bullets vs Swansea Titans
The Titans were toppled in Week Ten, in a result I think it's fair to say not many outside of Lions' locker room saw coming!
Interestingly, the four-point margin of victory means the two teams currently have a split head-to-head, though the Welsh side are still in control of their own destiny this season – win three games in eight days (@UWE, @Herts, vs UWE) and a first-ever Premiership South title is theirs!
However, a team that'll be gunning to put further holes in the Titans' armour are this weekend's opponents – the UWE Bullets.
The newest addition to the Prem South have impressed this season. They can now finish no worse than second in the South, and Swansea's loss to Brum now means they can even potentially afford to lose one of their two meetings with the Titans and still swipe the #1 spot in the table, with the crucial home advantage throughout the postseason that comes with it.
Considering the Bullet's results this year, you can bet that's something they've set their sights on: they've easily put in their more impressive scorelines when playing on their home turf… could that be the edge that allows the Bristol outfit to stay top of the table come Saturday evening?
Who wins?
We polled our team of eight BUCS correspondents…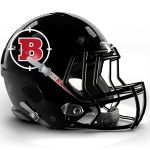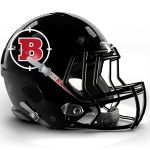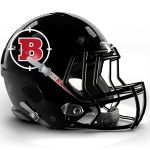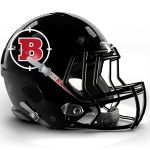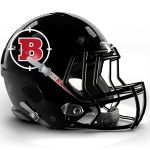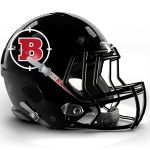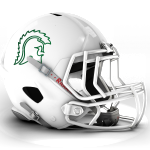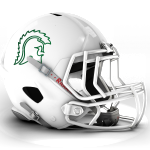 I'm pretty certain if we'd taken this poll a week ago, we'd be seeing the opposite result… However, Swansea's shock loss has clearly shaken our BUCS Offices' confidence in their title hopes, coming up short in the poll 6-2.
One thing that is certain, however? Whichever team wins out on Saturday, we won't see the Premiership South crown decided until the final week of the season… and personally, I think that's just the way it ought to be!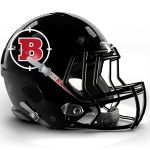 Comments
comments