Predictions | BUCS 18/19 Premiership Week Nine
We take a quick glance at this week's fixtures in the top tier, with picks from each of the members of our BUCS Office.
It's a four-piece of fixtures across the two top-tier conferences once again this weekend, and though there's some clear frontrunners on both sides of the North/South divide, the reality is it's all still to play for!
Of course… if results don't go the right way, that might no longer be the case by Monday morning…
Premiership North
Durham Saints v Leeds Beckett Carnegie
Carnegie get back in action, looking to build on the strong first half of their campaign that sees them sitting pretty in the #2 spot in the north – a single-point loss to Notts the only blemish on their season so far!
What's more, they've managed to achieve their three wins while carrying a number of injuries in key positions, so it'll be interesting to see what a returned-to-health Carnegie outfit can achieve… Will they be able to get the better of the one team in the North last year that truly seemed to have the Leeds side's number?
Yup, though the Yorkshire outfit held their own for the first half of the first meeting between these two teams last season, the Saints made adjustments at the half and never looked back – taking Leeds apart to the tune of a 0-36 drubbing in the second meeting of the season.
A potential third meeting in the postseason was lost to the weather, and so Carnegie will come into this game looking to prove a point and establish themselves as true contenders in this conference.
Durham, meanwhile, come into this game eager to put an end to their three-game skid. Their backs to the wall, this team sometimes produces its best football when able to foster a siege mentality and as such this should be one helluva clash between two teams stacked with talent, foreign and domestic!
Who wins?
We polled our team of eight BUCS correspondents…
The pendulum swings!
For the first time I can recall, our prediction team believes the Durham Saints are coming into a game as underdogs.
A further loss almost certainly means the Saints would have to hit the road for the playoffs, something all teams are eager to avoid (even if the travelling northern teams would still likely be hot favourites!).
We're hoping for a close-fought contest – these two teams see eachother again in just one week's time, so it'd be awesome for two holy contested clashes in back to back weekends!
Derby Braves v University of Nottingham
Two teams bookending the Premiership North – the 0-5 Derby Braves play host to the 5-0 University of Nottingham.
Nottingham come into this game off the back of what's perhaps their most impressive performance of the season so far with a comprehensive shutout victory over the defending National Champs, and as such I can't lie – it's tough to find much to say about this one.
Last year Derby found a way to turn things around in the second half of their season, flipping an 0-4 start to their campaign into a trip to the National Championship game… but having been beasted by the Clansmen just last week it's clear the Braves haven't found whatever spark turned around their campaign last season.
Nottingham took the first meeting between these two this year 43-0, and though the 'any given Sunday' adage always holds true in football, it's fair to say I'm expecting a heavy leaning towards one team in our BUCS office poll…
Who wins?
We polled our team of eight BUCS correspondents…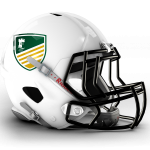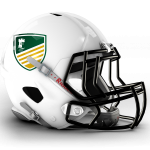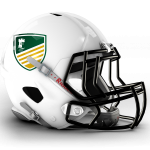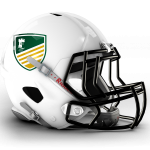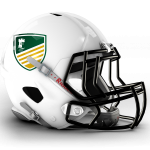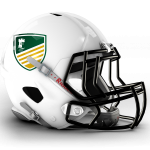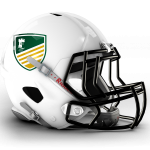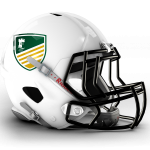 It's a clean sweep for the undefeated frontrunners.
Still, even should Derby indeed come up short, there's still a glimmer of hope for them to cling onto their top tier credentials in the closing weeks of the season.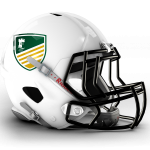 Premiership South
Portsmouth Destroyers v UWE Bullets
We've seen no confirmation either way on what the decision might be on the Destroyers missed fixture from last weekend – and as such both we, and Portsmouth themselves, have to assume there's everything still to play for!
They'll play host to a Bullets side that are riding a hot streak – four straight wins, including a Week Four demolition of the Destroyers – 48-0.
In particular, UWE's offence put in a nice-looking showing against the Hurricanes last weekend, notching up 32 points of their own, while holding the 'Canes and their exceptionally talented receiving corps to just two scores.
UWE can secure a winning season in their first foray into the top tier with a win on Sunday, while a loss would indeed put Portsmouth right on the brink… Though still with a slim hope of salvation should their fixture with Brum be rescheduled.
Who wins?
We polled our team of eight BUCS correspondents…
UWE pick up a full house of picks from our BUCS office, and should go into their crucial end-of-season clashes with the Titans with a huge amount of momentum!
Hertfordshire Hurricanes v Swansea Titans
These two opened their 2018/19 campaigns against one another, in a tasty-looking shoot out where the Titans' dynamic offence outpaced the Hurricanes for a 10pt margin of victory.
Touch wood, we'll see a similar extravaganza of strong offensive play this weekend, though Herts' performance against the Bullets last Sunday has raised some concerns about their firepower at this point of the season – managing only 12 points against UWE in Week Eight.
Meanwhile, it feels like an age since we've heard a peep out of the Titans! 2nd of December was the last time the Prem South leaders took to the field competitively – a rather modest 10-0 win over the Destroyers in torrid conditions.
As such, other than the expectation that they shouldn't be carrying too many injuries, we don't know how much of their momentum they'll have managed to bring with them into 2019 football after two full months of furlough.
Points galore, or might the ever-worsening weather turn this one into a defensive grind?
Who wins?
We polled our team of eight BUCS correspondents…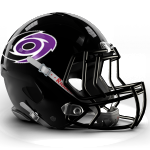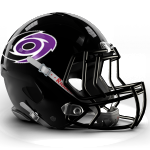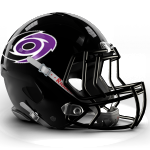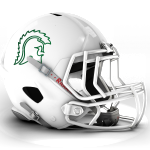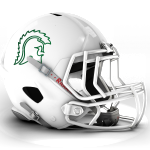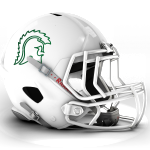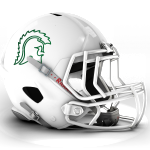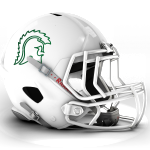 It's a credit to the respect our team have for the 'Canes programme that this vote was so close – not often you'd see people umm and arr about a 2-3 team taking on a 4-0 one!
Still, Swansea take the pick, with a fifth win kicking off four-straight fixtures to close out their campaign.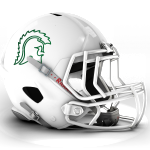 Comments
comments