Predictions | BUCS 18/19 Premiership Week Ten
It's actually a pretty tasty-looking four-piece of fixtures across the Premiership this weekend, as -pending not losing any games to the weather at least- we should learn an awful lot about the shape of top two conferences following this weekend's games!
By the time the dust settles on Sunday evening, we could well know who the two teams playing Division One football next season will be…
We take a quick glance at this week's fixtures in the top tier, with picks from each of the members of our BUCS Office.
Premiership North
 Leeds Beckett Carnegie v Durham Saints
A repeat of last weekend's lost fixture, we can probably use much the same content for our prediction!
Carnegie get back in action, looking to build on the strong first half of their campaign that sees them sitting pretty in the #2 spot in the north – a single-point loss to Notts the only blemish on their season so far!
What's more, they've managed to achieve their three wins while carrying a number of injuries in key positions, so it'll be interesting to see what a returned-to-health Carnegie outfit can achieve… Will they be able to get the better of the one team in the North last year that truly seemed to have the Leeds side's number?
Yup, though the Yorkshire outfit held their own for the first half of the first meeting between these two teams last season, the Saints made adjustments at the half and never looked back – taking Leeds apart to the tune of a 0-36 drubbing in the second meeting of the season.
A potential third meeting in the postseason was lost to the weather, and so Carnegie will come into this game looking to prove a point and establish themselves as true contenders in this conference.
Durham, meanwhile, come into this game eager to put an end to their three-game skid. Their backs to the wall, this team sometimes produces its best football when able to foster a siege mentality and as such this should be one helluva clash between two teams stacked with talent, foreign and domestic!
With their snowed-off meeting now rescheduled for a Valentines Day date, these two teams will meet twice in the space of a few days!
Who wins?
We polled our team of eight BUCS correspondents…
The pendulum swings!
Following the same split as we saw last week, our prediction team believes the Durham Saints are coming into a game as underdogs.
A further loss almost would put the Saints in peril of having to hit the road for the playoffs, something all teams are eager to avoid (even if the travelling northern teams would still likely be hot favourites!).
We're hoping for a close-fought contest – these two teams see each other again in just few days later, so it'd be awesome for two holy contested clashes in back to back weekends!
Derby Braves v Stirling Clansmen
If the Braves want to be playing Premiership football next season, it all comes down to this weekend's clash with the Stirling Clansmen.
So far Derby have seemed well off the pace of the rest of the Prem North, with four shutout losses on the year so far, including two since Christmas.
While we've seen the Braves turn their seasons on their heads in the past, the reality is it's a lot to ask for Derby to turn things around against a Scottish outfit that bested the Braves 35-0 just a fortnight ago.
Stirling, meanwhile, will look to this matchup as a way to build momentum ahead of a crucial end to the season, with clashes against top of the table Nottingham and longtime rivals, the Saints, to close out the year.
Who wins?
We polled our team of eight BUCS correspondents…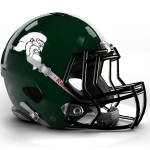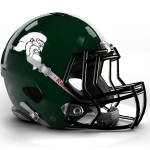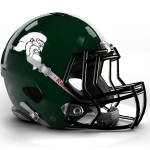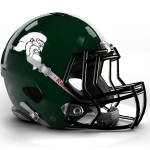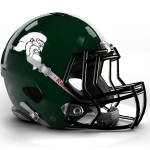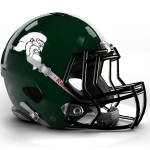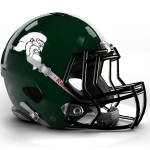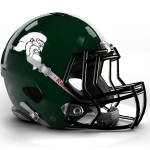 No points this side of chrimbo means the Braves get no love from our pundits. Derby's time in the top tier appears to be coming to a close.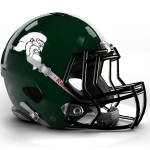 Premiership South
Portsmouth Destroyers v Hertfordshire Hurricanes
Much like the Braves in the Prem North, the Portsmouth Destroyers have finally reached last chance saloon – only winning out their remaing two fixtures, along with results elsewhere going their way, can save their season now.
To their credit, it looks like Pompey put in a respectable showing against the Bullets last Saturday, the 8-18 scoreline a far cry from the 48-0 blowout we saw when Portsmouth made the trip up to Bristol ahead of the break.
Have the Destroyers found their form? Is it soon enough to save them?
Certainly the Hurricanes will be heading to the South coast looking to get their own season back on track after a hefty loss to UWE in Week Eight.  They'll take confidence from their big win over the Destroyers ahead of Christmas, but it's also notable that the Bullets took on the Destroyers and Hurricanes in subsequent weekends… and the Destroyers were the team that ran them much closer!
Home advantage seems to be a particular factor for the Destroyers – while it's not been enough to earn them their first W yet, it's notable that their average margin of loss at home is 11pts, compared to close to 30 points when hitting the road!
Can the Destroyers play to their strengths and keep their top tier life alive for at least one more week?
Who wins?
We polled our team of eight BUCS correspondents…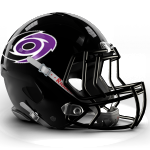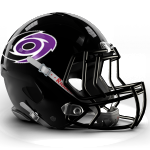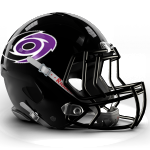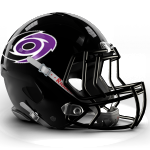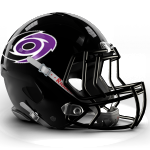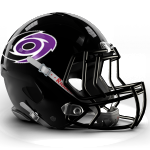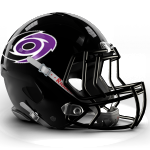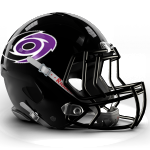 With none of our pundits willing to roll the dice on a Destroyers pick, it looks like Portsmouth's time in the top tier might be coming to a close at the end of this campaign.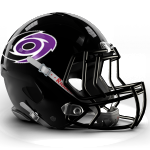 Swansea Titans v Birmingham Lions
The last time these two teams met, back in Week Four, if produced one of the most 'xpLosIve' matchups of the season, with the fixture coming right down to the wire in a narrow Swansea victory in front of a big Birmingham crowd.
Roll forward from there however, and we see these two teams' seasons have taken quite different turns – Swansea capping off an undefeated first half of their campaign with a second win over Portsmouth, while the Lions will come into this second meeting having lost three on the trot… for the first time since we can remember, to be quite honest!
Honestly, it's touch to know what to expect from this one. Birmingham have been a tough team to get a grip on this year, as their fast start to the season hit a hefty road bump ahead of the break, and we're yet to have a chance to see what difference changes in the offensive scheme might make.
Meanwhile, we haven't seen sight or sound of Swansea since the first weekend of December – and that, a rather pedestrian performance against Portsmouth.
Still, 4-0 playing 2-3, you've got to think the Titans are coming into this one hot favourites… though I suspect the scoreline might be different to what many are expecting!
Who wins?
We polled our team of eight BUCS correspondents…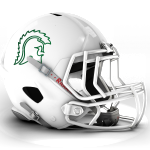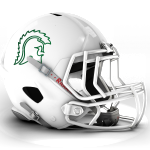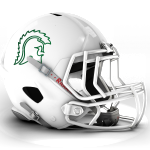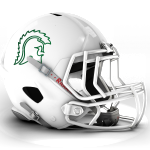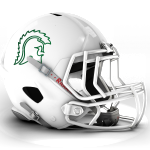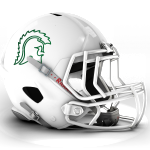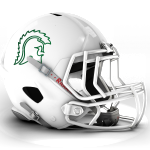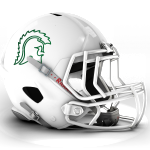 Perhaps it's a sign of the times – much like many things about this Lions season, this'll be the first time we can remember that we see the Birmingham Lions as unanimous underdogs going into a game!
In fairness, we're pretty certain Coach Freeman will consider this great bulletin board material to get his young roster appropriately riled up ahead of this game!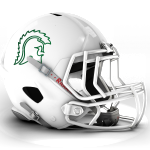 Comments
comments