Predictions | BUCS 18/19 Premiership Week Twelve
Week Twelve's already underway across all three tiers, but there's still time to take a look at the bulk of the action taking place this weekend! 
We take a quick look at all this week's matchups, with a particular focus on any potential playoff implications… which, it's fair to say, there are quite a lot of!
Premiership North
Leeds Beckett Carnegie v University of Nottingham
A couple of weeks ago there was a real possibility this game could be an epic Premiership North title decider in the final weekend of the season!
Now, however? Ehh, not so much.
Leeds' loss to Durham has left them adrift, and while their narrow win over the Braves was enough to secure them a home berth through the first round of the postseason, they can no longer contest the crown.
Truth be told I'd be a bit surprised if both these teams didn't already have at least one eye on the playoffs – I think the only way this game could possibly impact postseason seeding might be if Leeds were to concede a bunch of points and therefore slip below the #2 seed in the south in the overall seeding? (The second round uses national seeding right? I can't remember as the North keeps winning! 😉  )
Expect both teams to probably rotate a fair amount of depth in this one, and I wouldn't be surprised if we see something quite different to the game between these two earlier this season – a 9-8 nail biter!
Who wins?
We polled our team of eight BUCS correspondents…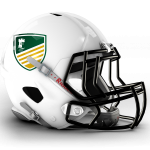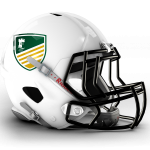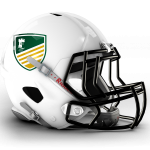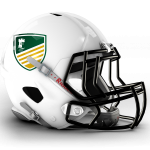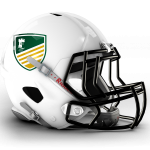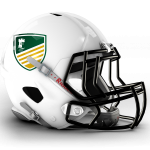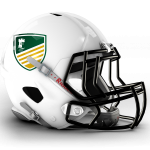 A close, but not quite unanimous, verdict in favour of the newly crowned Premiership North champions.
Expect key players to not take too many snaps, while both teams watch the score updates to learn who'll be making the trips north to them come next weekend!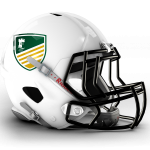 Stirling Clansmen v Durham Saints
Let's be honest – who had this game circled on this calendar in the preseason as a potential Premiership North title decider in the final week of the season? A fair few, I bet – these teams have developed an awesome rivalry over the past few campaigns, and in many seasons it would have been a great appetiser to a potential third meeting between the two in a National Championship final…
This year, however, things have gotten spicy in the North, with two youngbloods to the top tier rising to the top of the table in the form of Leeds and Nottingham.
Still, that's not to say there's nothing riding on this game. While both teams know they're headed to the playoffs, the winner of this game comes away with actually a pretty neat package of incentives:
i) They'll finish their season with a .500 record, rather than a losing one
ii) They'll round out their campaign ranked 3rd in the toughest conference in University football.
iii) They'll dodge the Bullet…s. The winner will head to whoever ends up coming second in the Prem South, while the loser takes a trip to Bristol to face the hottest team the south has to offer.
Who wins?
We polled our team of eight BUCS correspondents…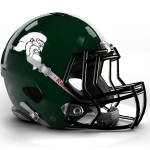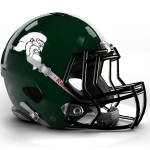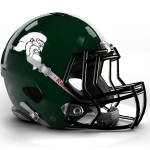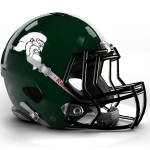 We've got our first tied vote of the final week of picks – and you can see why our team's struggled to make a choice here – there wasn't a lot between these two teams when they met earlier in the season.
I'll split the tie, and pick in favour of the Saints – I liked the look of their tough win over Carnegie last week and though it's never easy taking a trip north of the wall, I think if they commit to taking a win here they could well come away with one.
Premiership South
Birmingham Lions vs Hertfordshire Hurricanes
You can see what BAFA were thinking when they scheduled these end of season fixtures: on  both sides of the north/south divide you see pairings that in the preseason looked like likely title deciders.
As is, however, we've already seen both crowns locked up, and instead we've got the preseason favourites playing for less prestigious rewards – seeding, but also the momentum that comes from heading into the postseason with a W.
Herts have already seen action once this week, sneaking a one-point win on Wednesday over the Swansea Titans that has moved the Hurricanes back into contention for a home berth, but also sealed the deal on the Prem South title for the Bullets at the same time.
Last time these two teams met, the Hurricanes blew away the Lions to the tune of a 35-0 barnstormer – might we expect something similar this time around?
It's certainly a big mountain for Birmingham to climb, but to their credit they've seemed quite a different team this side of the midseason break, and come into this season-closer with two nice wins at their back.
Whichever team wins, the playoff implications have the potential to be a tad complicated so let's look at all four possible outcomes from this weekend's Prem South fixtures:
(N.B. I'm assuming the missing Herts/Portsmouth fixture will not be played/awarded, and thus voided…)
If Herts win, but Swansea lose to UWE:
We'll have three teams tied at four wins – Herts holding the h2h over Brum, Swansea over Herts, and Brum and Swansea split. We'll get a mini-league, from which Herts will progress courtesy of a 3-1 record in matchups between the three teams involved, as opposed 2-2 for Swansea and 1-3 for Birmingham.
If Herts win, but Swansea beat UWE:
Swansea take the #2 spot in the South, Herts #3, the Lions come in at #4.
If Birmingham win, but Swansea beat UWE:
The Lions and Titans will both be 5-3 with a split head to head – they each beat one another by a 4-point margin. As such, we'll go to average points conceded – the Titans currently hold a significant advantage here: 16.14 APC vs  24.29 APC.
If Birmingham win, but Swansea  Lose to UWE:
Birmingham take the #2 spot in the south, Swansea #3, and Herts #4.
All clear?
Who wins?
We polled our team of eight BUCS correspondents…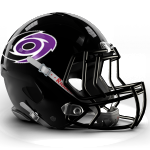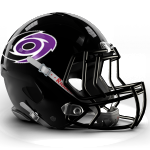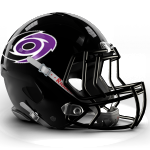 Birmingham have found their teeth once again in recent weeks and our team have clearly noticed!
Despite losing out against Herts by a hefty margin earlier in the season, the Lions get a narrow nod to come away with a crucial win on Saturday!
Swansea Titans v UWE Bullets
The Titans are having a tough time of things in 2019.
Their perfect start to their season seems a distant memory, and they'll come into this final game of the season riding a three-game skid – including two losses in the past few days alone!
Though they led for the majority of Wednesday's fixture, it was the Hurricanes who eventually edged the win courtesy of a single PAT, and suddenly the midseason favourites for the Prem South title are at risk of not even having a home berth come the first round of the playoffs!
Certainly, the Bullets seemed to make short work of Swansea when the two teams met in Week Eleven, the 32-6 scoreline testament to UWE's impressive form in their first top tier campaign. They've won six straight since narrowly missing out in their Premiership debut, and can no longer be displaced from the #1 spot in the south.
That said, we're getting hints out of the Bullets' camp that, with their crosshairs now set on the postseason, the Bullets could well choose to rest starters in this final fixture of the year – something the Titans might be able to take advantage of to at least secure a final morale-boosting win to round out the regular season?
Who wins?
We polled our team of eight BUCS correspondents…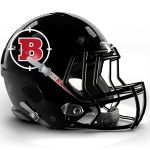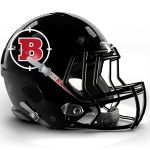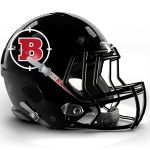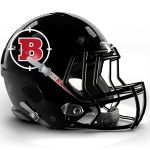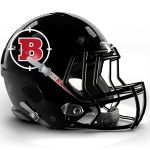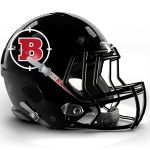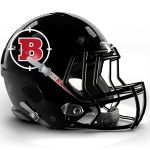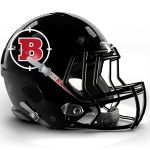 We have to assume both teams are going into this all guns blazing, and were that the case? It's a unanimous verdict that UWE would come away with the win here.
Don't be surprised if we something quite different come close of play on Sunday though if Swansea come out gunning for that valuable home berth.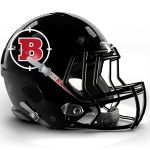 And that's it! Thirteen Weeks of previews and picks, that have averaged out at about 10,000 words of Britball a week in these articles alone – and you thought you students had too many assignments!
I hope you've all enjoyed the different format of the predictions this year, and apologies that the Game of the Week articles have tailed off. Never fear, they'll be back come the summer.
As to the playoffs? Our previews and picks will be combined with postseason polls of the Britball Nation itself, to see, once and for all, whether our pundits actually have any greater insight into who the top dogs in each tier are!
– Nick
Comments
comments