The Growth Of The Women's Game
Contrary to appearances, we're a welcoming bunch over here at DC Towers, so we're always pleased when we hear from talented writers who want to share their passion for the British game.
Erick Jupp, Sports Journalism Student and Staffordshire Stallion, got in touch and has already bust out of a couple of great little editorials – this one looking at the exceptional growth of the Women's game in the UK:
---
Violent, hard hitting and aggressive are only some words that comes to mind when looking at the sport that is American Football. One of the biggest sports in the United States and played by big, strong, physical male athletes. But the question always was, would we ever see females play the brutal sport that they aren't really associated with? Well, times have changed.
The sport that was just based in America with the National Football League, has now also expanded to the United Kingdom, and that has come with great success. The NFL international series was first introduced back in 2007 and no one really an idea of how it would go, but the results were gripping.
It was the beginning of something special which started to see the sport branch across Britain which grabbed the attention of the nation. Ever since, this has been a growing event, in which has seen more and more games come and have success, which has now even added the inclusion of more venues such as Twickenham as well as Wembley Stadium.
This also marked the surge of women's football in Britain. One of those people who has seen the increase and been a part of the journey is Great Britain Women's captain, Phoebe Schecter, who had her own story of starting a sport that she never thought that she would have ended up playing.
"I moved to England four years ago and despite being American, I never played American Football before. When I moved here, I was looking for a way to meet people. There was an ad on Facebook for trials, which I went to and made the team, and then met some girls which got me involved in the Great Britain programme."
The sport is known for its unity of players and their role for playing constantly for each other and Schecter believes that this is something that she has felt during her time playing the game.
"American Football is one of the most amazing team sports I have ever been a part of, I have grown up playing any sport, either team or individual, and I have never felt such as connection with a team.

To me, I think of it as a form of meditation, and I find it as a stress free zone where I can focus on only things in front of me rather than anything else."
The increase in participation has been quite significant, the stats released by the British American Football Association in 2016, showed that the sport has been increasing as a whole in Britain and especially Women's football, which has seen an increase of up to 80.0%.
The influential impact that was not just on the women's game but the whole sport in general, mainly focusing on the younger generation. The stats also showed that there was a 38.8% increase in Under 17 contact and up to 90.6% in Youth flag and Schecter believes that this is essential in developing people's awareness of the sport in order to grow bigger of what it has already become.
"It is really important that we explain the sport to multiple people, not just those in Britain, but outside in order for the sport to grow bigger than it already is.

Long term, I hope that we can get everyone in Britain involved in the sport, get them to come to our games, they will want to promote us.

The kids will then see that and think that these women are doing that, I want to do that."
The participation has not only grown on the field, but off the field also. Numbers of coaches in the sport has also grown by a substantial figure of 47% and Schecter sees that if the women's game keeps growing, we could see more mixed teams as well as more women becoming a part of coaching staffs.
"I think that the aim long term, is that it's not a big deal if it's women working as a referee or in any other role in the game.

The biggest hindrance for women at the moment is that men grew up with the culture. They play football day in and day out, it's on their minds, and it makes it easier for them to fall into managerial roles.

Women are just coming into it, we haven't been playing for long, we have to study the game harder just to match our male counterparts, and hopefully it can balance itself in the future."
With the women's game developing at a fast rate, and the success coming alongside, there are already potential plans of having a under 19's Great Britain programme, as well working towards hosting the European championships.
"We definitely want to get a under 19 women's programme up and running, because we got the next generation coming through so that is going to be something we want to invest our time, coaching and knowledge into.

Two years from now we will have the Europeans again and if we could host it, it would be unbelievable, that would be a great goal to work towards because we want to win that."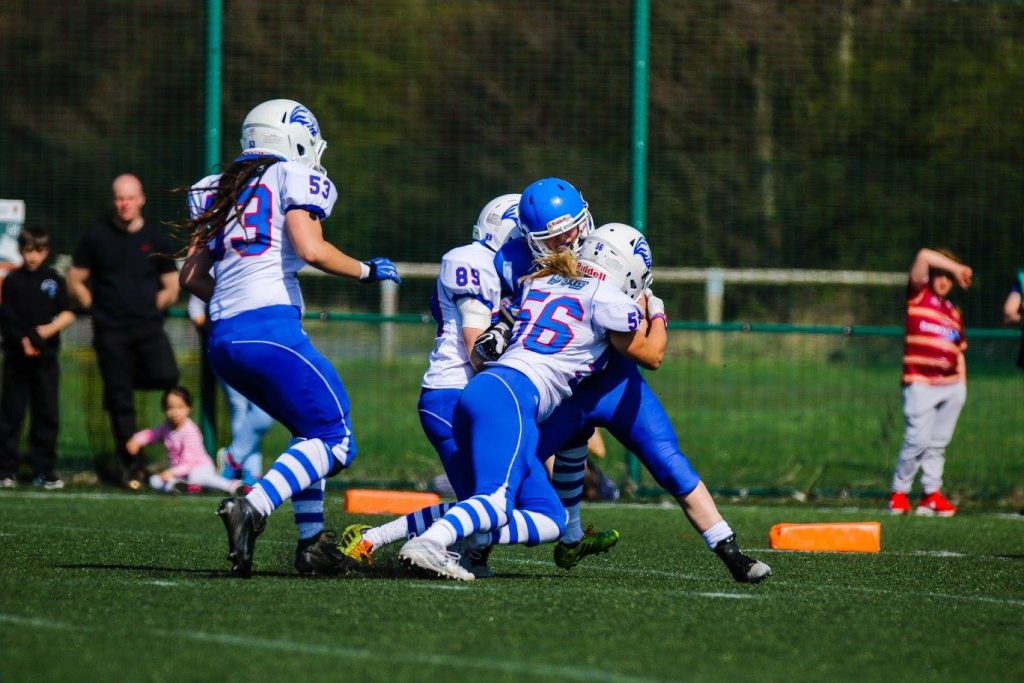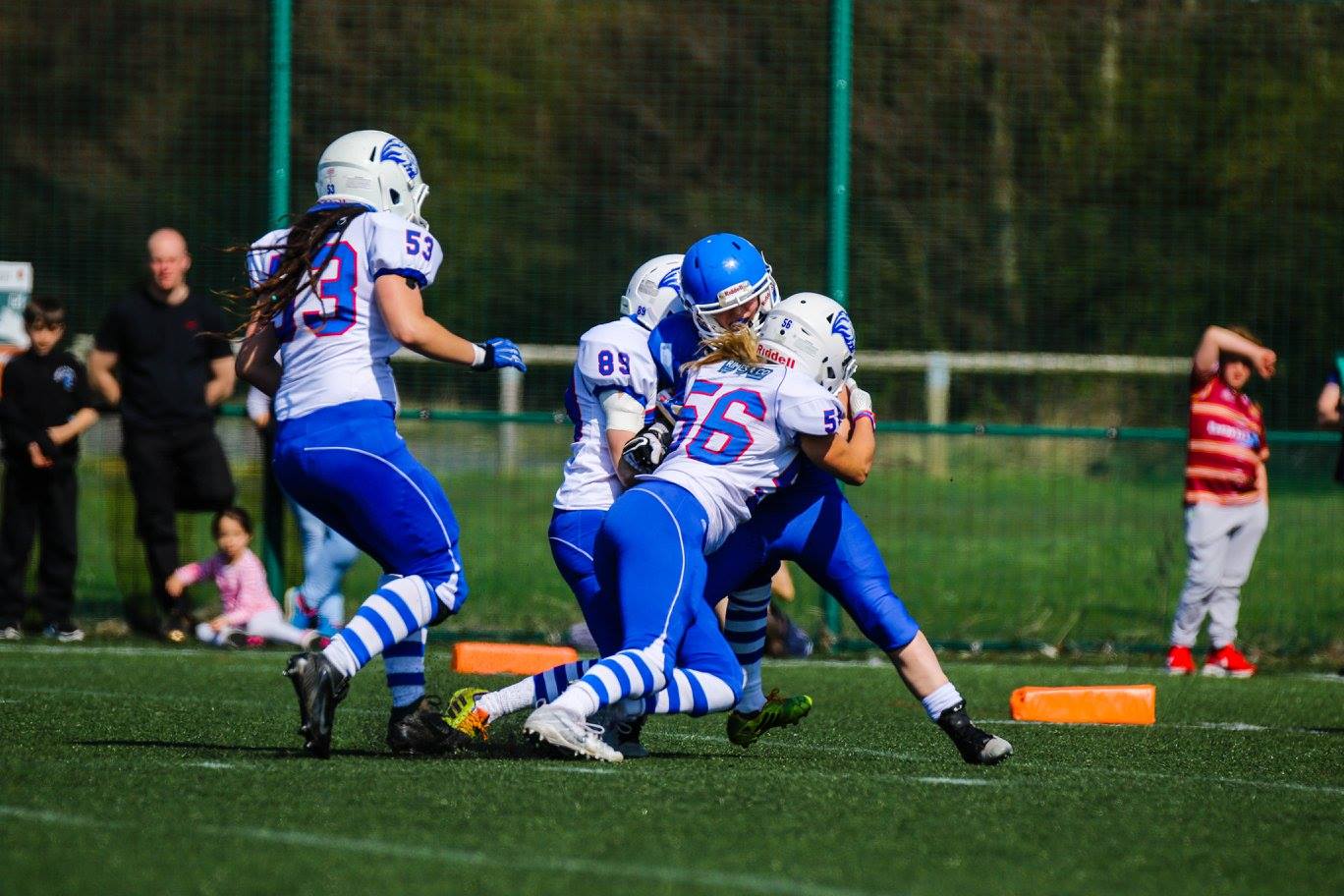 There is no doubt that Schecter has already had a massive impact on the growth of the women's game and believes that she wants to continue what she is doing even when she stops playing.
"In an unintentional way, I have already taken on the role of ambassador in the women's game and have also been getting involved with coaching and going around doing development days.

Football has given me so much that I just want to give it back to the sport."
The women's game is growing and evolving day by day which is clearly backed up by the figures and the increased levels of participation. The team's success for Great Britain in a short period of time has showed that this is something that will only keep getting bigger and hopefully it will also see some great talent emerge from programmes and youth level.
---
And a reminder, that the GB Women are headed to the World Championship's this summer and need your support to help get them there!
Head over to their gofundme page to help them reach their goal of success on the world stage!
Comments
comments