Under19s | Week Four Power Rankings
As the Britball Nation takes a week away from the gridiron, coaches from across the community heading to the annual BAFCA Convention, it seems a perfect time to take a look at the lay of the land in the Under 19's game!
It's time for the second U19 Power Rankings of the season!
---
10. Merseyside Nighthawks (New Entry)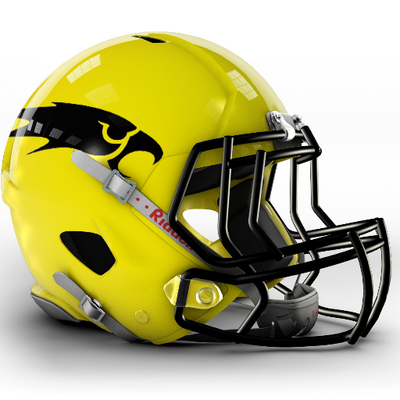 The Nighthawks fill the 10th spot on our list after a close victory over the Chester Romans. Despite losing to the Titans earlier in the season, the Nighthawks have shown that their offence can be potent, putting up 20 on the Titans' vaunted defence, whilst doing enough to break down a tough Romans unit.
9. Nottingham Caesars (Down One)
The shape of the Caesars remains a mystery at this point in the season, with their opening fixture of both draft schedules so far cancelled due to unforeseen circumstances.
The Black and Gold will look to prove their place on this list soon.
8. Hertfordshire Cheetahs (Down One)
The Cheetahs are yet to play a game, but have enough offensive playmakers to remain dangerous.
7. London Warriors
The Warriors sit at 1-1 on the season. However, with their loss coming against the Blitz? There was actually a lot of positives to take away from that game. The Warriors only conceded one touchdown to the Blitz offence (who scored six against the Thames Valley Tigers in one half) and they followed it up with a strong win against the new-to-U19's Cougars.
6. Highland Wildcats (Down One)
With still no fixtures played, the Wildcats remain an unknown – as yet unable to move up the rankings, whilst offering enough potential to sit at #6.
5. Solent Seahawks (Up One)
The Seahawks move up our rankings thanks to a demolishing of the Thames Valley Tigers. With this win, the Seahawks clearly made a statement – their defence totally shutting down the Tigers offence, and their O putting up a phenomenal 56 points.
Potency on both sides of the ball is a sure-fire way to move up the rankings!
4. Birmingham Lions (Down One)
The Lions remain high on our rankings, despite a fairly comprehensive loss in their season opener.
That is because not only was it to a great team, but also because this programme has done more than enough since its inaugural season to warrant some leeway. The Lions are unlikely to face as staunch a defence again this season, and so will be able to show off some of their playmaking ability on offence in the next five games.
3. Manchester Titans (Up One)
The Titans have shown flashes of brilliance, interspersed with some elements of mediocre play.
Undoubtedly they will be disappointed to have already conceded 26 points in two games, when their season total last year was 28.
That being said, the Titans are an assured 2-0, and will look to continue to build upon this momentum continuing on.
2. London Blitz (Down One)
Blitz drop a spot, and this may seem slightly unfair. However, the reigning champs fall foul of their strength of schedule thus far, à la UCF in last year's college football playoffs.
That being said, the Blitz have been as clinically exceptional as one would expect, posting two shutouts, and racking up a ridiculous 82 points in three halves of football. Watch for them to make a case for top spot throughout a potentially dominant season.
1. East Kilbride Pirates (Up One)
Wow.
The Pirates may have only played one game this season, but they put on one heck of a show. Against a strong Birmingham Lions team, infused with both home-grown and University players, the Pirates not only won, but did so convincingly.
Up 32-0 at the half, the Pirates successfully rotated in their entire squad, and still remained highly competitive, coming out eventual 38-12 winners. Such a victory shows not only the strength of the starting 18, but also incredible depth, putting the Pirates atop our Power Rankings!
Comments
comments