Uniball Results Day Disaster Recovery Rankings
Good morning #BritballNation and to all our citizens receiving their A-level results today?
CONGRATULATIONS/COMMISERATIONS <delete as appropriate>
Of course, we jest. This is a big day for thousands of current and potential Britballers – the University American Football season represents the single-largest period of growth of the Britball community each season as hundreds, potentially thousands, are introduced to playing american football for the very first time.
But seeing as five of the top ten Uniball programmes also happen to be in the top 20 Universities nationwide?*  What happens if you fall short of the results you were looking for, but know you still want to reach for the skies on the gridiron?
(*according to the 2016 Guardian University League Tables)
If you've received bad news this morning and your dreams of playing for that top flight team (or, perhaps, getting a top-flight education, whichever), fear not! The good news is there are now more Uniball teams than EVER before and even better – there's some rather good Football programmes playing out of some very… 'accessible' Institutions of Higher Education!
And so, if you didn't get the results you were looking for but still want the opportunity to rule the Gridiron through the winter months – here's DC's top five Uniball Programmes whose Uni's will probably take you anyways!
Hon. Mentions: Stirling University, Nottingham Trent University, Swansea University – all offer great value in terms of mid-ranked institutions that will get you playing Premiership Balling in the upcoming season
5. Hallam Warriors – 15/16 Uniball Ranking: 9th |  Guardian Universities Ranking: 74th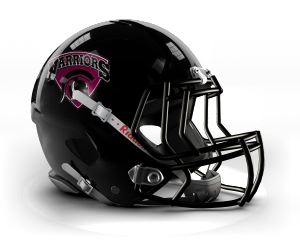 Hallam may have gone winless last season, earning themselves demotion from the Premiership North, but they've typically been one of the most successful regular season programmes in recent years, traditionally known for their prolific offence.
The Warriors put up an astounding 492 points of offence in their undefeated 2011/12 season – over 60 points per game and included a 105-0 win over the Huddersfield Hawks. This feat was not surpassed until Stirling's crazy 13/14 campaign where they somehow put up 622 points in an eight-game season!
Hallam have courses in pretty much every field going into clearing, though their entry requirements are not as low as other unis. Their Sporting Coaching degree will likely require at least a pair of relevant Bs alongside other points-worthy qualifications, although you could get onto something like their Games Software Development degree with a pair of Cs and a couple of others quals.
Hallam may have just gone 0-8, but their time in the Premiership will have upskilled them, while also creating holes in the roster where you can slot right in. Returning to Division One balling they'll likely be favourites in their conference next year!
Sheffield Hallam will most likely be competing in the Yorkshire 1A this coming Uniball season.
4. Derby Braves – 15/16 Uniball Ranking: 6th |  Guardian Universities Ranking: 73rd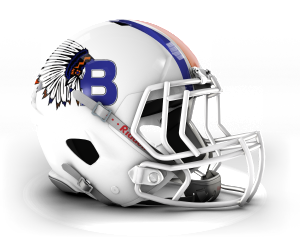 Derby might well be your best-value option if your heart is set on premiership balling – both in terms of UCAS points and the cost of living! Sure, you can get into other Premiership-team-hosting Unis with worse qualifications, but then you're probably finding yourself in London, or near enough, and paying through the eyes for everything from your accommodation to your 'cheap' £5 pint round the corner.
Derby surprised many with their strong outing in the Premiership North last year, including doing the double over the mighty sports powerhouse that is Loughborough University!
With courses as varied as 'Football Journalism' (sadly the other kind) having spots available through clearing this year there's bound to be something that takes your fancy, and the equivalent of about 3Cs at A-level should see you onto one of their programmes.
The Derby Braves have been receiving great support from their Uni in recent seasons and last year received a Sports England grant to help establish their Women's Programme as well! They currently compete in the Premiership North. Probably not the optimum choice if you're a fashionista though… their uniform's a little, urr… jarring.
3. Leeds Beckett Carnegie – 15/16 Uniball Ranking: 23rd |  Guardian Universities Ranking: 116th
Carnegie is the epitome of consistency in Uniball – the team entered the league in 2009 and are yet to have a single losing season!  Sure, you're not going to win a national championship any time soon, but you'll have had to have ballsed up bad not to be able to find your way onto a course here and will probably win more games than you lose during your degree – something many mid-range programmes certainly can't offer! They've seen playoff balling in three out of seven seasons – and have dominated their Varsity rivalry with their cross-city neighbours the Leeds Celtics in recent seasons.
Leeds Beckett has a wide range of sports related courses entering clearing if you're that way inclined, that typically only require a couple of Cs along with some spare change in UCAS points – and many of them will see you only need to spend ~20% of your time in stuffy lecture theatres!
Carnegie have a 37-17-1 regular season record and 1-3 playoff record. They currently compete in the BUCS Yorkshire 1A.
2. Hertfordshire Hurricanes – 15/16 Uniball Ranking: 4th |  Guardian Universities Ranking: 79th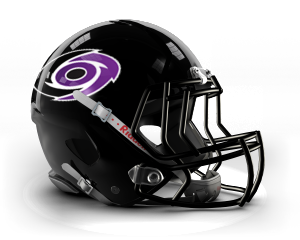 The Hurricanes are one of Uniball's most successful programmes, having won the College Bowl National Championship FIVE times in the Bowl's 29 year history – a feat matched only by the Birmingham Lions with their 2016 victory. Competing in the Premiership South the Hertfordshire Hurricanes have competed at the top level in Uniball for the past… Well, if you're applying to university this year, odds are you probably weren't born when the 'Canes last played in a lower tier.
Herts Uni have a whole bunch of courses entering clearing, with their BSc (Hons)Sports Studies with Business looking pretty tasty if you're thinking you wanna combine work and play in the future!
Established in 1994 the Hurricanes have a ridiculously high WLT ratio (you really want us to add up 22 years of regular and postseason games?!), and haven't had a losing season since 1995. They currently compete in the BUCS Premiership South.
1. Kingston Cougars – 15/16 Uniball ranking: 5th |  Guardian Universities Ranking:  97th
The Cougars smashed their way into the Premiership South ahead of the 2015/16 season and didn't look back. Most programmes that try to make the jump from Div1 balling up to the top tier find themselves falling right back down again the following season, unprepared for the sudden leap in quality. The Cougars however put in an impressive 4-4 season in their very first trip to the Premiership, and indeed have been a very successful outfit since they entered the league in 2012.
Kingston University have a good number of courses with clearing spots available over on their website, including a BSc (Hons) Sports Science programme that scored 100% for student satisfaction in the National Student Survey which it looks like you might be able to get onto with just a C and an E!
The Cougars have a 26-6 regular season record and a 2-3 postseason record. They currently compete in the BUCS Premiership South.
Comments
comments