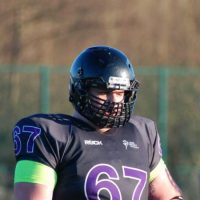 Andy Loch
Originally from Scotland, Andy has lived all over England since moving south, finally ending up in Leeds.
He has been playing for Leeds Beckett Carnegie since 2012 and will be joining Leeds Bobcats for #Britball17.
Involved with DC since March '16, Andy wrote articles ahead of the Leeds Varsity fixture before joining the team to contribute to the highly successful International Weekend streams from Sixways Stadium, Worcester.