Warwick Wolves seek Head Coach to lead the Wolf Pack!
Coach Pete Buckley announced his departure from the team last week, and we thank him for all his hard work over his years in charge of the team.
Recent Performance:
2015 = 7-1, 2016 = 7-1, 2017= 6-2
Under Coach Buckley the Wolves have had an incredible turnaround, becoming one of the most competitive teams in the Midlands with back-to-back playoff seasons.
With a squad of 60 this year and a strong core of around 45 returners (a number of whom play at senior level), we're looking to make a push for promotion this year.
Club Details
With a dedicated eight man coaching staff the club runs evening classroom and training sessions on Tuesdays and Thursday evenings along with Sunday sessions unless we have a game.
All players are distributed with high quality kit, and the club owns a variety of equipment for use in training such as a camera tower, pop up tackle dummy and a blocking sled.
The club will also be training on the new Warwick University 4G pitch next year, which will be situated next to the brand new Warwick Sports Hub.
Off the field the club has established sponsor relationships with Connells New Homes and Verco, whilst last year the club won the #BritballLove Award from Double Coverage for our work in the community.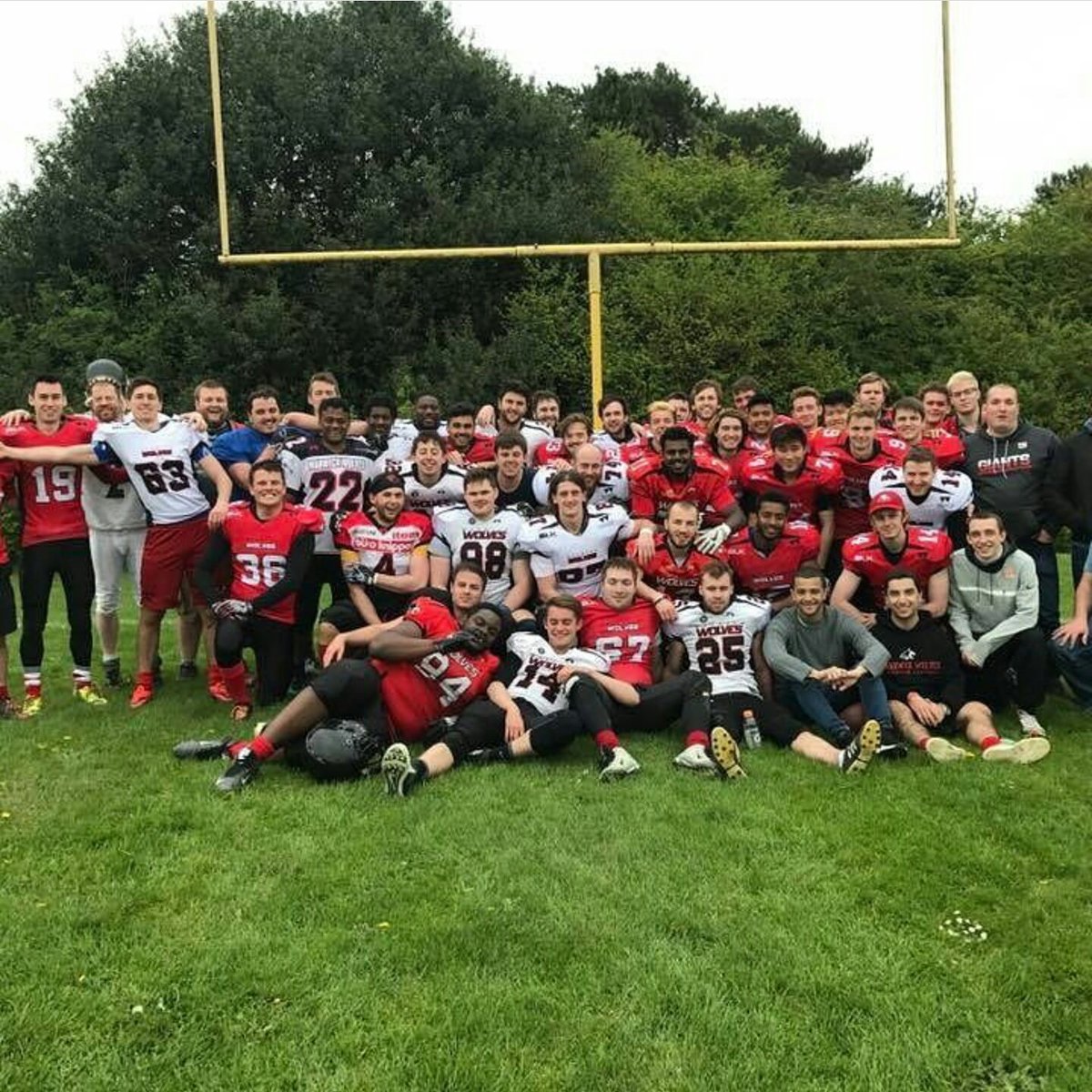 Required Skills
Coach Buckley was also our Offensive Co-ordinator and O Line Coach, therefore applicants should be creative and experienced offensively
Full attendance at all training sessions and 8 fixtures a season
Commitment to reviewing tape off the field, developing game-plans for fixtures and carrying out standard Head Coach duties on and off the field
Application Details
Please send applications to Club President Ben Webb at B.Webb.1@warwick.ac.uk.
Applications should include details of:
Qualifications & Experience
BAFCA Level 1 required (Level 2 preferred)
Offensive + Defensive Philosophy/Plans
Your approach to a practice plan
Successful applicants will be invited to an interview, in which they will be asked to present a multi year plan for the team, in the week of the 12th-18th June. Apply now to become part of the Wolfpack!
The deadline for application is Midnight, Sunday 4 June.
Comments
comments