BAFA NL 2018 | Predictions Week Eleven – Premier
To the top tier and we're expecting some big scorelines from three out of four of the weekend's Premiership clashes!
Premier North
written by George Buksmann
East Kilbride Pirates vs Tamworth Phoenix
East Kilbride found a foothold last week as they had their best offensive performance to date, reaching a new season-high score 27.
However, this was not enough as the Pirates would ultimately succumb to Manchester's air raid offence which ruthlessly dropped 64 points on them, their largest defeat of the season so far.
QB Neil Baptie did manage to get the offence firing late on, with Andrew Meechan, James Lightbody and Liam McClory all hauling in touchdown passes. Nicholson powered in from the 1-yard line for a score early in the third quarter while Kenny Muir scored the two-point attempt on the McClory pass.
"We're slowly beginning to get better offensively," said HC Jamie McLaughlin. Whether this has come too late is yet to be seen, while EKP are not yet relegated they play Tamworth and Merseyside twice in their remaining fixtures, and they need wins.
[On Tamworth] "They're a great team, and they'll play hard," the Pirates Head Coach said.
Tamworth, on the other hand, are having a much cheerier time in the Prem, as they extend their lead to five wins, having only conceded 26 points. Additionally, this is the first time this season where Tamworth have been denied a juicy 50-burger.
"It's amazing that we're at a stage where not scoring 50 points a game is considered an under-performance," said HC Jason Scott, "I thought we still moved the ball well, most notably on a 14 play 95-yard drive, and were still able to rotate guys in during the second half."
In a game where the Phoenix threw five touchdowns, against a staunch Giants defence, with nine different players notching receptions from two different quarterbacks was a complete performance on offense for the Tamworth head coach. "It was especially satisfying to give Kris Harris his first career start after he was cruelly robbed of a TD last week," Scott said.
"Playing EKP is always fun, we've always had the toughest games against them and I fully anticipate them giving us one of the most physical games this season. Coach McLaughlin has them playing the right way, and they're fearless. We're ready for a fight on Sunday"
Adam Hope will miss the trip to East Kilbride with a thigh strain, while Ben Burslem is still recovering from an ankle knock. Elliot Walters and Will Hussey are available again following time out.
Scott praised his secondary with Cassian Graham and Dan Hampton having a great game against Sheffield, Ant Naughton was also noted to be "rediscovering his postseason form."
---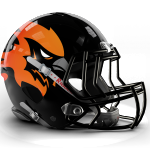 With Will Hobbs also returning it'll be difficult, near impossible, for EKP to find the endzone against arguably the best defence in the country with their offensive struggles. Phoenix to win.
Edinburgh Wolves vs Sheffield Giants
On paper the Wolves had a difficult game against a recently rejuvenated Merseyside Nighthawks, however, they seemed to make short work of their fiery offence as they walked away 46-19 victors.
"The offence really started clicking on Saturday," the Wolves organisation said, "We took a while to get going, but QB Jamie Morrison took control of the situation having one of his best days on the gridiron throwing five touchdown passes."
Edinburgh dominated defensively, stuffing Merseyside's run game and scuppering their game plan. "We kept everything in front of us and except a few plays by the shifty Nighthawks wide receivers we did a great job stopping them," the Wolves said.
Wide receivers Stu Galloway and Adam Ingram had standout games as they both managed to find the end-zone twice. Cam McDonald's defensive performance was praised, with his first interception in his first game in four years.
The Wolves have put an emphasis on executing the basics; open the run lanes and minimize turnovers and penalties. "We know what the Giants offence is capable of, their big-play potential will not be overlooked, we must contain their offensive weapons!"
While ultimately deflated, Sheffield can take solace from the fact they kept Tamworth under 50 points, in what was otherwise a hard loss.
"At times on Sunday we moved the ball well with several long drives but we were unable to come away with any points," said HC Toby Chesters, "We must capitalise on all opportunities as they are presented to us."

The Giants head coach highlighted that the team must win their one on one battles, on Sunday they lost that battle "too many times", which allowed Tamworth numerous scoring opportunities.
This is the second meeting of these two teams, at the reverse fixture in week three Edinburgh came away 30-10 victors. While Giants QB Brad Thompson missed the earlier fixture, he will start this Sunday.
"Edinburgh are a well-coached, physical football team, they will want to dominate the line of scrimmage in both directions to establish their run-game and stifle ours. They have some very good players on offence and defence and I am expecting a battle," Chesters said.
---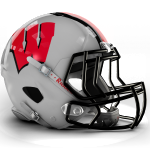 Expect another Prem North game driven by whichever group of linemen dominate. Sheffield need to re-kindle their earlier form against the Pirates and Nighthawks to win this one. The Wolves have so far stifled opposing offences and there will be no let off here as their form continues. Edinburgh to do the double.
Premier South
written by Rose Wilford
London Warriors vs Farnham Knights
The Warriors took to the field on Sunday in what was there most important game of the season to date. In what was a close game at times, the team fought until the very end to secure the win and keep themselves at the top of the table. After the Warriors win they will now be focusing on maintaining their top spot and preparing for their next game against in the Blitz in 3 weeks' time. This weekend they host the Knights and the team will be feeling confident as they head into the game against a team which is currently sitting at 1-4 having only beaten Bury. A Warriors win is one step closer to them becoming conference champions.
The Knights have had a week off after their defeat at Bristol, as they head to London this weekend they will know how important it is for them to give the Warriors a competitive game and try to get a win, or score as many points as they possibly can. The Knights currently have only 86 'points for' against the Warriors huge 238, it would seem that the team lacks the fire that the Warriors can bring to the game.
---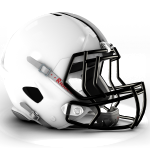 The Warriors are the only team the Knights haven't yet faced and so far have managed to score against all of their opponents; can they do the same this weekend? Putting up points, however, is likely the one positive they'll take from this weekend's fixture.
The Warriors to win.
London Olympians vs London Blitz
Another London derby this weekend as the 4th place O's take on the 2nd place Blitz. The Olympians haven't had a game since their 27-2 defeat against the Saints in week 9 so having a chance to rest up and practice for 2 weeks should give them a step up against the Blitz team that just faced their toughest competitors last weekend. The Olympians are currently sat with a 2-3 record and as they host the Blitz this weekend will no doubt want to push through to try and make their record even.
The Blitz, on the other hand, will be doing everything they can to defeat the O's and ensure that they remain in the top two in the conference. After a strong game on Sunday against the Warriors where they were only defeated by 8 points this team will be feeling confident that they are more than capable of taking on the other London team.
---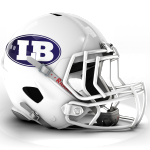 The strong Blitz team should have no problem facing off against the Olympians side and players such as Gabriel Quartey, Oliver Bishop, Temi Odeyemi and Jamie Charles will be able to show off their athletic prowess. The Blitz to win
Comments
comments