BAFA NL 2018 | Predictions Week Fourteen – Division One
The Saturday Night Lights clash between Steelers and Falcons headlines a feisty weekend in the middle tier - will we finally see a team break away from the pack in the hotly contested SFC 1 East?
NFC 1 North
By Nathan James Sharrocks
Leeds Bobcats vs Northumberland Vikings
NFC 1 South
By Grant Dean Lawless
Leicester Falcons vs Sandwell Steelers
This game will actually be a great showcase for British American Football. In a stadium, being streamed live, with cheerleaders and commentators; and most importantly, between two great teams. You can probably count the amount of times this happens each year on one hand.
Leicester are unbeaten and largely unchallenged this year. Easily disposing of their opposition in each of their fixtures so far this season thanks to their incredible depth and some very talented footballers. - they would cause problems for several Premiership teams.
Powerful running with lots of pulling linemen, complimented by an accurate passing attack, this is a well-rounded offence. Even when teams know exactly where the ball is going, they've struggled to stop the onslaught.
The Falcons can secure the conference crown this week if they manage a repeat of their Week One victory over the Steelers. They have rarely come out of second gear and will be looking to make a statement to the league, whilst putting themselves in a prime position to secure the #1 seed in the north.
Since their 25-12 home defeat in Week One the Steelers have gone from strength to strength. In the games since, they are undefeated: three fifty burgers, three shut outs and three games conceding a score or less has seen them a regular in our power rankings. Offensively, they should be able to keep themselves in the game with talent across the field, but much rests on whether they can stop the Falcons' O.
The Sandwell Defense will feel up to the challenge. Peter Roden has four INTs in four straight games will be looking to keep the run going this Saturday. But, in order for him to get the chance, the Steelers must first stop the run.
Last time these two met, the Falcons got the best of the Sandwell front seven. The RBs broke to the outside and ran through, and over, the Steelers.
---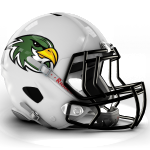 Sandwell need their defence to swarm to the ball as a unit. They need to flow and fill the gaps as the Leicester Offensive line moves the running lanes. It will take a hell of an effort. And as much as I love an underdog story, I firmly believe that Leicester are too good for anyone in Division One.
Doncaster Mustangs vs Nottingham Caesars
The Caesars travel to Doncaster in what looks like grind for both outfits, each team short on numbers and playing a hefty chunk of ironman football in recent outings.
Don't come into this one expecting fireworks. Nottingham have averaged just under 12 points a game this year while the Mustangs are averaging just over 11 (not including their 0-0 tie with Sandwell).
For both teams, an inability to create first downs has cost them massively. Not just from an offensive perspective, but it's meant their defences have been on the field a whole lot longer than they would have liked.
As noted, both teams have struggled with numbers this year, and they'll be somewhat relieved to be playing an opposition in a similar position to themselves. It's hard to imagine that two years ago, both of these teams were playing Playoff football in Division One.
Sandwell and Leicester have already locked up the two playoff berths so this game will have little meaning beyond pride… That said, at least the players will be able to just go out, have fun and play the game they love.
---
Nottingham beat the Mustangs last time out, and I think the Caesars have just a little more talent to pick up the win in this one.
Coventry Jets vs Shropshire Revolution
The Coventry Jets appear to be fighting for survival.
Not for survival in the conference, last weekend's hefty half-game loss to the Steelers has already put them on the precipice of relegation, but also survival as a league team.
They've already had their "free forfeit" for the year, and as such a second would see the once-dominant outfit working their through the new rigorous associate steps next season.
They managed to scrape together enough players to travel to Sandwell last week, but it seemed that nobody told the Jets that England weren't in the World Cup Final… Down 57 zip at the half, the game was called early, without playing a down in the second half, allowing the Jets an early trip home.
Meanwhile, Shropshire came away from Nottingham with a 28-6 win. The score somewhat flattering, as the game was a lot closer than the result would suggest. Sandwell put the game to bed with their third score of the day, a fine athletic grab from WR Mark Philips.
If the Revolution avoid defeat against the Jets, they will finish the season with a 6-4 record they can be proud of. They'll be hoping that either Sandwell or Leicester get promoted, given the newcomers to the tier an opportunity at playoff football next season.
Last week, I suggested that Coventry wouldn't last four quarters. Similarly, this Sunday I don't think they will have many players left up for the fight. While the Jets need to win out to dodge a drop to Division Two, I expect many at Coventry may have already resigned themselves to that fate.
As such, this game should be played in good spirits, with little on the line for either team.
---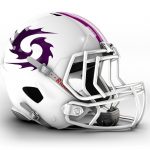 Potentially a chance for the Revs to run out some backups if they have some to spare on Sunday - they were notably short on numbers in their trip to the Caesars last week. Shropshire by some margin.
SFC 1 Central
By Chris Fox
Ouse Valley Eagles vs Oxford Saints
Ouch, Ouse Valley.
Against the conference champs it was never going to be an easy game but at least last time you faced Solent they didn't run the score up at will! A bare skeleton squad made the trip down to face the Thrashers at the weekend, so no surprise they spent time the preceding week trying to recruit at the Bedford River Festival.
Yet another team that has been decimated by injuries, the Eagles have made the right call taking every opportunity to bolster numbers if they want to survive another year in Division One. OVE will need to protect the players they have got in their game on Sunday, and just focus on getting through to the end of the year.
Meanwhile, for the second time this year the Oxford Saints fans have seen a game decided by a single point. Unfortunately, this time it was Oxford who were on the wrong side of that differential. Although the Saints were leading for the majority of the game, the Renegades were able to mount a successful 4th quarter comeback.
The Saints have always been a run-heavy team, and they stuck with that throughout the game, managing 298 yards on the ground, which was more than the 237 total yards accrued by their opponents, but unable to turn the movement up and down the field into the crucial digits that mattered when the dust settled.
In most games that would be enough to keep the scoreboard ticking over, except the Renegades were gifted great field position and free yardage through penalties. The Saints season has been marred by injuries and mistakes and, with postseason now impossible, they need to begin the process of fixing what is broken.
There's little riding on this game. So don't be surprised if both outfits mix things up a bit on Sunday.
---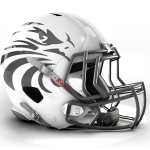 Given the situation, I'm ready to take a risk and put my season-long prediction percentage on the line and back the Eagles to somehow get the best of the Saints this time out.

Bristol Apache vs Solent Thrashers
Another hefty loss by a young side who have taken a bit of a beating in their first year in Division One.
Unable to put any points on the board for just the second time this season, it was an especially rough game for the Apache offence, even giving away points to the Thunder. They'll be glad to see the backs of a Sussex side that showed no mercy on the field.
Unfortunately, life doesn't get any easier as their upcoming fixture is against the conference champions, Solent.
Bristol have shown a hell of a lot of heart this year, they may not have always been competitive in this tough Central conference, but they're yet to drop a fixture so far this campaign. If the Apache lose this game then it is confirmed that they'll be taking a drop down to Division Two for 2019 and though it may seem callous that may be for the best - they'll return to the bottom tier with a well-weathered and experienced roster that came into the season carrying a heavy proportion of rookies.
Across from them this Sunday, the Thrashers bounced back from their surprising loss in Week Twelve with a dominant 63-7 dismantling of a struggling Eagles side last weekend.
They face the Apache this weekend and after winning the last meeting between these two teams by 47 points, they might feel this one is already in the bag. Odds are their loss to Berkshire is still fresh enough in their minds that this doesn't turn in to a trap game, and I wouldn't be at all surprised to see Solent rest some of their starters early here if they take an initial lead.
---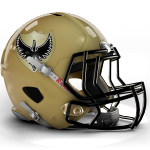 These two teams last met in Week Five, and Solent managed to put up a 50 burger, with only a field goal for the Apache. It's a David and Goliath match, 8-1 plays 0-8. Unfortunately, this story will not end with the underdog victorious, as the Thrashers end their season on a win and focus on their playoff journey ahead.
SFC 1 East
By Stewart Hill
Colchester Gladiators vs Kent Exiles
A tough one for the Gladiators this week, as while they're still ostensibly in the postseason race, their last two wins have come against conference punching bag, the East Kent Mavericks - and even then an outnumbered EKM gave the Glads some serious trouble in the Week Eleven meeting, Colchester eventually edging it by only a score. While they started their season looking strong, the Gladiators have appeared to be running on fumes down the stretch and took a trampling under the hooves of the Wembley Stallions last week.
Unfortunate injuries have left them lacking some of the spark they showed early in their campaign, and taking on the table-topping Exiles the Glads would have been wanting to be on top form if they intended to cause an upset here.
The Kent Exiles, on the other hand, overcome a day one loss to emerge as one of the more consistent outfits in this conference. Built around a stingy defence, they've particularly bullied their local rivals in East Kent, and also game away with a sizeable win last time they squared off against the Gladiators.
Kent will want to build up some good momentum ahead of rounding out their year with two crucial fixtures against the Hornets and have a great chance of standing alone atop the conference if they pick up the W here. They shook off a surprise loss to the Stallions with a crunching victory over the Mavs in Week Twelve and will ride that momentum into this game.
---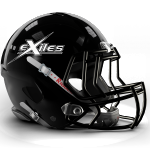 The Exiles are well-drilled team, and while there's some risk of a trap game if the Glads reignite their early season form? I think the Exiles have too much riding on this fixture to let it slip away from them.
Wembley Stallions vs London Hornets
A sterling job from the Wembley Stallions the other week, smashing the Colchester Gladiators 23-0, making my job this week even more of a difficult one to predict.
As I predicted ahead of Week Twelve, Junior Ejehu was causing trouble early and the Wembley D only allowing a total of 80yds of offence to the Glads. The passing game was on point, with catches from Nick Glenday and Aaron Greenidge putting the Stallions in the redzone and a 50-yard touchdown pass from QB Lawrence Wild to Greenidge wrapping up a much-needed victory.
However, how will they fare against what's looking like a much tougher proposition in the London Hornets this week?
The Hornets have quietly put together a successful season, their 5-2 record currently placing them second in the conference, but with a tough trio of games to round out the year.
A tight loss against the Cambridgeshire Cats last week has made this fixture all the more essential for the Hornets if they want to keep pace at the top of the table, but nor will the Stallions take this lightly as they pretty much need to win out to be in with a shot of postseason action.
Wembley edged the first meeting between this two teams back in Week Three, but since then the Hornets have proven the much more consistent side.
---
A tough one to predict but I am going to have to side with the Hornets this week based on their consistency through the season so far. They'll be eager to get back to winning ways after the loss to the Cats and head to their season-closing jousts against the Exiles with six Ws under their belts. London Hornets to win.
East Kent Mavericks vs Cambridgeshire Cats
Here we go again, the East Kent Mavericks put on a show that we all love to watch. It's like that time you look for something new and exciting to watch on Netflix… but end up putting that episode of Blue Mountain State on for the ninth time and you know what's going to happen.
Don't get me wrong, in other conferences we have seen teams forfeit games due to lack of players, other commitments and even a couple 'tactical forfeits', which we can essentially translate as 'we know we're going to lose, so we'd rather dodge the beating'. The Mavericks, on the other hand, have done no such thing, and even put a couple of scares in through the year!
Speaking to the Mavericks HC Glenn Lindley a while back, he explained how the unique way the Mavs found their way in Division One, via league restructure, meant they knew it would be a tough step up to a level they perhaps weren't fully prepared for.
Sure, they've had to be on the receiving end of some harsh predictions going against them this year, but credit where it's due they'll go out on Sunday despite already being locked into Div Two balling for 2019. There are a number of Premiership outfits that can't claim the same.
Visitors, the Cambridgeshire Cats, have looked solid all season and having turned the tables against the Hornets last week will be eager to improve their record to 6-3 and right in the race for the postseason.
A team which I have seen to mature through the season and rewarded with two 'softer' games to round out their year, rack up as many points as they can, and give themselves the best possible shot at postseason action.
---
Considering how competitive this conference has been this season, this one looks to be an easy prediction and easy win for the Cambridgeshire Cats.
Comments
comments