Good Week / Bad Week – BAFA NL 2018 Week Twelve
As the season begins to draw to a close across all three tiers, key post-season and relegation battles begin to take shape in the BAFA National Leagues, so which teams are homing in on the playoffs, and which will be planning for a lower division in 2019?
GOOD WEEK
Honourable mentions
Wins for Leicester Falcons and Sandwell Steelers secured post-season football for both sides out of the NFC1 South
Chalking up their first dubbyas of the season, Cornish Sharks and Humber Warhawks were both victorious this weekend
Clean sweeps for Solent Seahawks, Hertfordshire Cheetahs, Kent Exiles Rebels, Etone Jaguars and Chorley Buccaneers in the U17 tournaments held Saturday
A big day for the Manchester Titans U19 squad, who returned from Scotland with a 38-12 win over EKP
A whole bunch of coronations took place this weekend, with conference crowns earned by the Highland Wildcats, Chorley Buccaneers, Leeds Academy Assassins (actually, they already had theirs and we didn't spot it), the Etone Jaguars, Cobham Cougars and Solent Seahawks who all earned conference crowns in the Under 17's game. Particular congrats to the Jags and Bucs who also achieved undefeated seasons with their wins on Saturday! Fear not guys, crown logos are on their way!
B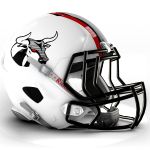 IRMINGHAM BULLS
Trailing 11-0 at halftime, it looked like the Bulls' unbeaten streak in Division Two would be coming to an end at the hands of Staffordshire. But a second-half fightback was capped off with 7 minutes remaining in the 4th quarter as the Bulls took the lead 15-11. A trip to Humber awaits in a fortnight, before Birmingham entertain the Surge in a conference decider.
B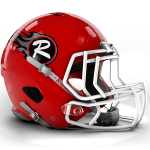 ERKSHIRE RENEGADES
The Renegades spring the upset, out-gunning the conference champions, Solent Thrashers, 45-32. The win – coming on the heels of a 14-60 beatdown of Bristol Apache – keeps Berkshire in the hunt for the #2 spot in the conference.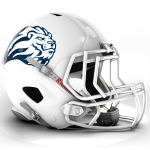 BIRMINGHAM LIONS (WOMEN'S)
What do you do when you dominate the sport at home, and blaze trails on the international scene? Well, when you're the Birmingham Lions, you invite some of the best teams around the world to a tournament you're hosting! The Lions will face off against the New York Sharks and Helsinki Wolverines in the Pro-Cloud Transatlantic Trophy!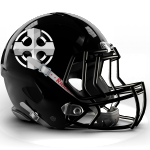 SOUTH WALES WARRIORS
In the battle for the SFC2 West, the South Wales Warriors take the advantage, besting the previously undefeated Torbay Trojans 6-14 on the road to maintain their own perfect regular season record. No time to celebrate though, as they defend the slender points differential when the Trojans come to town in a fortnight.
The Roughnecks became the second side in the Adult game to secure their conference title with their 35 to diddly, cut short victory over the Trojans on Sunday. The Aberdeen side are now uncatchable atop the NFC2North with two games to spare!
Comments
comments