Predictions | BUCS 18/19 Division One Week Three
In line with feedback, we're changing things up a bit this year in how we do our Uniball predictions. One thing we continue to receive feedback on is the inconsistency of the depth and quality of predictions between one conference and the next, due to the available time and ability of the writers that cover each group of teams, and how much information is made available to them.
To that end we're going to shake things up this year and rather than attempting to cover all games with as much detail as possible with the resources available, we're instead going to focus on particular stand out 'Games of the Week' – looking more closely at anywhere between one to three games, spread across the tiers, focusing on those games that perhaps looks particularly tasty and we can go into greater detail in the coverage of.
Suddenly looking like two of the hot tickets for postseason football, the Southampton Stags and Cardiff Cobras opened their seasons with sizeable wins against a Blitz outfit that earned their way to postseason football last year!
Meanwhile, we'll take a quick glance at the other fixtures, with picks from each of the members of our BUCS Office.
The schedule's keeping it simple this weekend, with a nice spread of fixtures across all six conferences - only the 1A Yorkshire/Lancashire double-dipping as the UCLan Rams bring the second fixture against the Fury a few weeks up the schedule.
1A North
Northumbria Mustangs v Edinburgh Napier Knights
Both teams will be feeling good after nice wins in Week Two.
For the Mustangs, their big win over Glasgow will have been a nice confidence boost after a shaky start to their season in a narrow loss to Hull. They headed north of the wall and bested the Tigers on their own turf, conceding only a single field goal while posting up a very healthy 40+ points of their own.
However, it looks as though they'll face a very differently built Scottish side this weekend as the defending 1A North champs started their own season in Week Two, with a standout performance from their defence.
Locked up all the way to the fourth quarter, the Knights broke the deadlock and kept their shut-out streak versus the Sharks going strong!
These teams split their wins when they met last season, with the Mustangs getting the better of the Knights in the most recent meeting… Can they turn it into a win streak?
Who wins?
With two have them having rather strong links to the Knights, we polled six of our eight BUCS correspondents…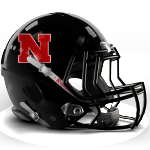 They're certainly coming in as hot favourites, but the Knights couldn't quite snag themselves a unanimous verdict!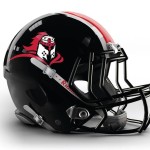 1A Yorks/Lancs
UCLan Rams vs LJMU Fury
The Rams are riding high after their big win over the Tyrants, and so come into their third-straight fixture with great momentum.
In a change to the original schedule, they've shifted forwards their second meeting of the year against the LJMU Fury, the two teams having already met back in Week One, when the Fury came up just short in a 32-38 shootout!
With only a two week turnaround, can the Fury find the spark necessary to flip the fixture? The Rams are notoriously tough to best on their home turf…
Who wins?
We polled our team of eight BUCS correspondents…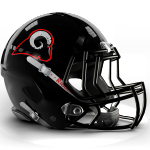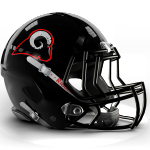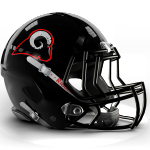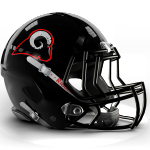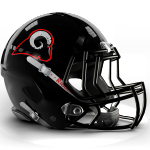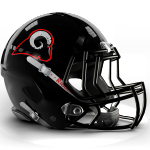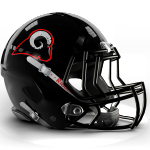 Another team narrowly missing out on a unanimous pick as one of our eight thinks the Fury's day one loss will have angered them enough to win out in this second clash!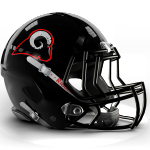 Manchester Tyrants v Sheffield Sabres
Two teams disappointed with their 0-1 starts to the season and hoping to get things back on track, the Tyrants host their first home game since their return to the middle, taking on familiar faces the Sheffield Sabres.
Despite a feisty 2017/18 campaign that saw them, controversially, crowned 1A Yorkshire champs last season, the Sabres came up short against local rivals, Hallam, in Week One.
Manchester meanwhile couldn't keep pace with the Rams, and in a notoriously competitive conference will be oh-so-aware that if they don't find their form, and fast, they could continue their yo-yo experience of the last two seasons, bouncing between the middle and bottom tiers of the University game!
We've seen little to help us learn much about each outfit so far this season…
Who wins?
We polled our team of eight BUCS correspondents…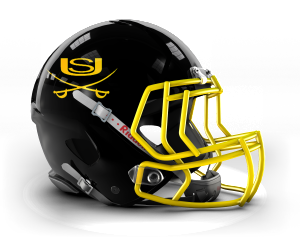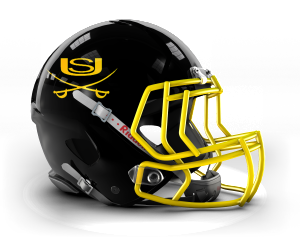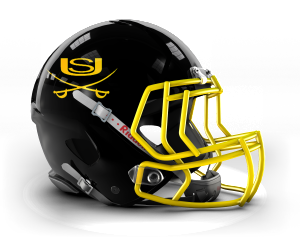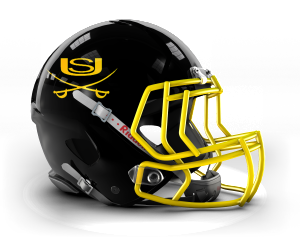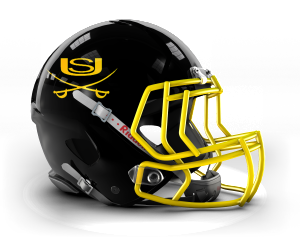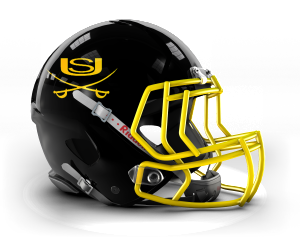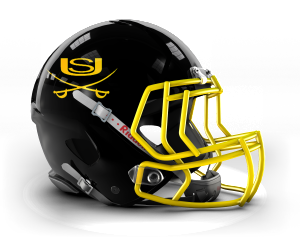 Ooph! It seems our team feel the Tyrants are yet to earn back their Div One credentials, as only one of the team opts for the hosts here.
1A Midlands
Coventry Jets v Leicester Longhorns
Two teams that, while 0-1 on the season so far, have still managed to turn some heads with surprisingly tight scorelines against teams commonly thought of as promotion contenders!
The Longhorns kicked off their campaign with a narrow loss to Loughborough in Week One, while the Jets made many-a-fan of University football do a double-take when they lead for the majority of their fixture versus the Power-Ranked NTU Renegades.
Though they'll be disappointed with the losses, expect both sides to take a lot of positives away from their openers and still very much consider themselves contenders in this conference.
As such, this only makes the clashes between them even more important if either outfit intends to be contesting a playoff berth this season!
Who wins?
We polled our team of eight BUCS correspondents…

And the Jets just about edge the tally, five to three!
Expect a hard-fought fixture between a tough Longhorns outfit, and a dynamic and dangerous Jets offence.
1A South West
Southampton Stags v Cardiff Cobras
See our Game of the Week article:
1A South
Brighton Panthers v Brunel Burners
There seem to be a surprising number of these back-to-back contests on the schedule this year… And we're not sure we're fans of them!
Brunel made short work of the Panthers when the two sides met in Week Two, and so it's going to be a helluva ask for the recently promoted Panthers to turn things around in just six days.
The Panthers lost a lot of leadership in the offseason - will a week have been enough time for the team to get their confidence back?
Who wins?
We polled our team of eight BUCS correspondents…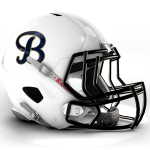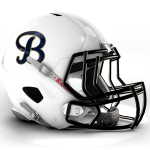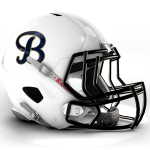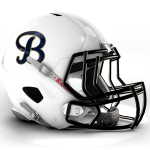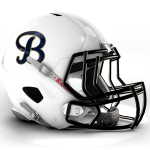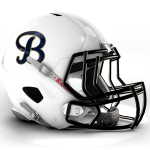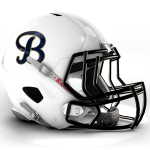 The plucky Panthers do pick up the one nod to stop this being a whitewash, but all-in-all our team think it's too much to ask for a team to turn around a near-40-point deficit in only a week. Still, great opportunity for these cats to impress as underdogs.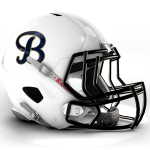 1A South East
QMBL Vipers v Canterbury Chargers
Last year we asked the Chargers to prove their D1 creds, which they did ably in Week Two when they bested a relegation-bound Cambridge Pythons 26-0.
This year, we'll be looking for the same from the newly-promoted Vipers, who earned promotion out of the now re-jigged 2A South East last season, but had a pretty abrupt end to their campaign when they were bested 12-40 in the postseason by a KCL Regents side that are still playing D2 football. Still, the Vipers found a way to put up points in the Pirates in Week One so the next target for them will certainly be a first middle-tier notch in the W column.
Don't expect the Chargers to be any kind of pushover though - they actually lead for much of their fixture against the Power Ranked Kent Falcons last week, and with the Immortals looking pretty lifeless this year, these two teams will know that there's a fairly good chance it'll come down to a battle between the two of them for possible playoff berth this season.
When these two met back in 16/17, the Chargers edged the game 12-6 over a rookie Vipers outfit.
Who wins?
We polled our team of eight BUCS correspondents…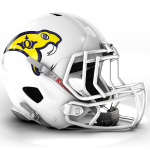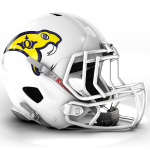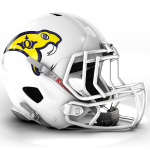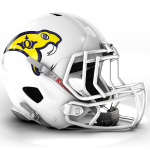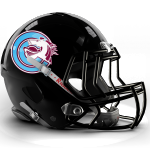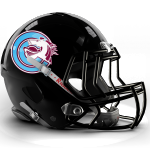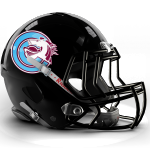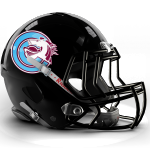 We've got a 4-4 split, and in truth I can see where the team are coming from - we know very little about each of these outfits other than they're currently off-the-pace of the conference-favourit Pirates and Falcons.
Still, it's down to me to split the tie, so I'll stick to what I said last season: QMBL are a true Division One side when they prove themselves worthy of it with a win. In the meantime the Chargers hold the edge in this one.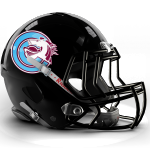 Comments
comments