BAFA NL 2018 | Predictions Week Eighteen – Premier
It's the final week of regular season action in the top tier, and whilst the seedings in the North have been known for a while, it comes down to the final game of the season to secure the Premier South title and the important #1 seed…
---
Premier North
written by George Buksmann
Sheffield Giants vs Tamworth Phoenix
The Giants will play out their final game of the season at home to the reigning division champions as the Phoenix attempt to complete a consecutive flawless season.
Sheffield will need a win here to finish third as a bitter 31-28 loss to the Nighthawks last week, that was called with roughly three minutes left of the fourth quarter due to adverse weather, has potentially de-railed the possibility of finishing above Merseyside.
"[We will] approach this game as we approach every game, we want to give the best account of ourselves possible every time we take the field," said Giants HC Toby Chesters.
"We need to play our game to the best of our ability, execute on every play and win our one on one battles on every, single down."
It has largely been an up and down season for the Giants, with a handful of convincing wins, but also games that have gotten away from them. It is likely that they will finish 4-6, matching last year's record, unless they can rock the champions, and so there is work to do in the upcoming offseason.
"There are a number of different challenges to work on over the offseason […] we'd like to conclude the 2018 season on a positive note, to give us momentum heading into the offseason and 2019. It's fair to say we've underachieved against our pre-season objectives which is disappointing but there have been several positives we can carry forward into next year."
What to say about the Phoenix's season? They continue to be excellent week in, week out and have established themselves as a prime example of a shining team within the British game.
Tamworth have improved on their defensive record having conceded 79 in 2017 and have currently conceded 39, while also improving their offensive performance.
---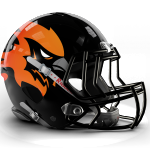 Last year they scored 494 points, and with Tamworth currently sitting at 489 scored so far this year, it's likely we'll see them break the 500 mark this weekend. Expect the Phoenix to cap off this regular season in style with their seventh 50-burger of the season as they finish 10-0.
Manchester Titans vs Edinburgh Wolves
The Edinburgh Wolves are also in contention for third place if they can walk away with a win from a difficult road game versus Manchester.
The Nighthawks, Wolves, and Giants can all finish 5-5 and have all won one game each in the head to head record. It is likely that the Giants will fall to 4-6, meaning that Edinburgh can take third with a win while holding a head-to-head points differential over Merseyside.
"We are going into the last game of the season with one thing on our mind: Winning. We lost 14-16 in Edinburgh and many feel that Manchester were very beatable, but a lack of discipline and execution kept it out of our hands," the Wolves organisation said.
"Playoff spots may all be confirmed but there is so much still to play for. A win this weekend will send us to 5-5 on the year, an improvement on last year. We have an opportunity to prove to ourselves that we can bounce back from defeat."
A win here would see Edinburgh improve on their 4-5-1 record from last season, however as it stands their offensive output and points conceded have both worsened.
"This off-season will be spent recruiting and trying to find some more talent and depth to send us to the next level of the Prem North."
"Preparation will be key for next year, our training facility was being renovated this preseason, with this now completed we will be able to fully maximise this upcoming off-season."
What a debut season in the premiership this has been for the Titans! At the beginning of the season many were touting that they would become the new whipping boys of the division – nothing could be further from the truth – Manchester came out firing throughout the season, rocketing up the table, securing playoffs at their first attempt with the potential to finish 7-3.
Head Coach Peter Birds has no intentions of taking the teams foot off the pedal as although it appears they will play the London Warriors in the semi-final, and as such rotating players to avoid injuries and tiredness would not be unusual, Birds wants the best performance from his team.
"Approaching the game, we will do no different. We aim to compete at our highest-level week in week out," he said.
"The rest has been good for the team not just recovering bodies but also the mind."
Birds is expecting a tough game, he knows that the Wolves will want to finish their season on a high as well as overturn their earlier 14-16 loss.
Manchester have been consistent across the board, possessing the second-best offence and defence based on points scored and conceded. Meanwhile Edinburgh, frustrated by a season scuppered by two losses of two points or less, will be out to make a statement by rounding out their year with an away win that have hard to come by this season.
---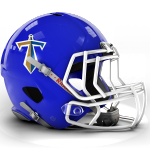 Manchester have been particularly lethal at home this summer - in their last three outings they've scored 146 at Belle Vue. Look for Bloomfield, Bamber, Newnes, Kinder to open up the air-raid offence and while the Wolves are a resilient outfit, I think they're going to struggle to keep pace. Titans to win.

Premier South
written by Rose Wilford
London Warriors vs London Blitz
This is it, the final game, the one with the highest stakes so far, the one that decides the Conference Champions, the one that shows us who gets a home playoff and who has to travel up North. Both teams come into this with strong results from their seasons.
The Blitz come into this game 9-1 with only the extremely close 21-13 defeat to the Warriors stopping them having a perfect season. The team will have been working extremely hard since their players have returned from Europe to ensure they are ready for the game this weekend. Some of the Blitz athletes such as Oliver Bishop, Dan Conroy and Gabriel Quartey will be looking to lead their team to victory this weekend and make an exciting watch.
The Warriors have also been training hard for this one, with the team also having had some of the GB guys missing the past few weeks they will no doubt have been training hard, studying film and ensuring they know exactly what they are doing as they head into this fixture.
---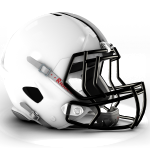 For the Warriors they will come into this game knowing that they have beaten this team once already this season and therefore will know how tough the challenge will be to beat them again but know that they have what it takes to do so. Warriors win.
Bury Saints vs Bristol Aztecs
The Aztecs will be glad to see out the season this weekend, after a disappointing loss to the Olympians in week 13 the team are looking set to take the 4th place spot as long as they don't lose this weekend. With a record of 4-5 before the game this Sunday the team look set for an even record of 5-5 to end their season. Coach Chris Powles will need to do some work in the offseason to ensure that the team can compete next year against 3 strong London teams otherwise risk falling down the tables in years to come. For this weekend the Aztecs shouldn't find that they have too much to worry about as the team should easily be able to finish their season on a win against a team that is yet to win a game.
Bury will be glad to see the back of this season, after a poor show and some unfortunate injuries the team just haven't been what they were in their rapid climb up the Britball ranks, and thus have struggled greatly being in the Premiership this year.
---
If they can maintain their numbers in their offseason the Saints should be able to head into Div One and get back to winning ways. However, this is Bristol's game to lose. Aztecs win.
Farnham Knights vs London Olympians
In the midst of a hectic week, Rose ran out of time for this one, so I'll do my best to cover! -Eds
The prospect of playoffs fled quite some time ago for both these teams, but there's still a fair amount on the line in this final fixture of the year.
For the Os, a win here would lock up third place in the Prem South in their first year back in the top flight - ousting an Aztecs side that have essentially held it as their own since the league realignments. A programme with a lot of pedigree and pride, this'll mean a great deal, and they'll come in confident having already bested the Knights once this year.
That said, the 30-20 win for the Os was a tough battle for both sides, and with the Knights looking to salvage some pride from an otherwise disappointing season? Expect them to fight tooth and claw for this game, especially in front of the home crowd.
With their roster carrying a lot of less-experienced ballers, Farnham may have taken a lot of flak for their 'tactical forfeit' in Week Thirteen, but credit where it's due, their performances have certainly improved since that dodged fixture against the Warriors! They romped to a comfy win over Bury and were far more competitive against the Aztecs last weekend than they managed when the two teams met earlier in the year - they've averaged  36.5 points of offence in their last two outings, compared to just 12.67 ppg through their pre-forfeit fixtures.
Odds are the Aztecs will best Bury, so the Os know they can't afford a slip against a Knights team that's looking the sharpest it has all year…
---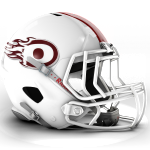 I've got mixed feelings here, as I do think the Knights are more than capable of snagging the upset here if the Olympians come into this game with even a small amount of complacency… But, on the premise that the O's travel at full strength? I think they're, at least for now, a better team than the rapidly-developing Farnham side and should take the win.
Comments
comments