Good Week / Bad Week – BAFA NL 2018 Week Eleven
Blowouts galore across the National Leagues this weekend, with an astonishing NINE sides failing to register a solitary point. So which teams stood out for all the right, and wrong, reasons?
GOOD WEEK
Honourable mentions
Back-to-back wins for Gateshead Senators as they continue to fight off the threat of relegation
[generic Tamworth Phoenix hammer Premier North opponent whilst wearing their kit comment]
A big shutout win for Northumberland Vikings over Yorkshire in their pursuit of the NFC1 North crown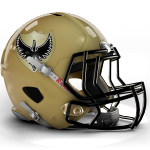 SOLENT THRASHERS
Solent clinch the SFC1 Central! The 14-17 road win over Sussex Thunder on Sunday means the Thrashers cannot be caught in the race for the title. With three games remaining on the regular season schedule, eyes will be twitching toward the SFC1 East and potential playoff opponents.
LONDON HORNETS
A fifth straight victory for the Hornets - a 20-28 win on their travels against the Cats - coupled with the Kent Exiles losing sees the London side jump in to the top spot in the SFC1 East. It won't be plain sailing though, with back-to-back games against the aforementioned Exiles to close out the regular season.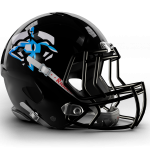 SHEFFIELD GIANTS

Recovering from the beatdown at the hands of the reigning Britbowl Champions, the Giants put up their first #burger of the campaign in a 38-59 win over Edinburgh. Crucially, the 21 point win margin gives Sheffield the head-to-head advantage over the Wolves.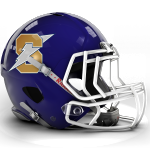 SWINDON STORM
How do you boost morale following a 0-5 start to the season? By putting up 82 unanswered points against the basement team, that's how. Let's not kid, there are tougher tests remaining, but for now, the Storm can relax in the knowledge they almost eradicated their minus points differential in one game…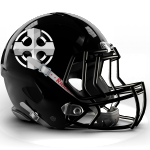 SOUTH WALES WARRIORS
Rewind to 15 April, and the Warriors' lacklustre 8-6 win over Somerset, and you'd be forgiven for thinking they'd struggle this season. Four game, four shutouts and 210 points later and they're challenging for the conference crown with the Trojans. Top work, folks.
Comments
comments