Good Week / Bad Week – BAFA NL 2018 Week Six
Week 7 is in the books, and we cast our eyes over the action of another busy weekend that saw another seven shutouts, five teams score 50+ points and a forfeiture! Standard Britball…
GOOD WEEK
Honourable mentions
Staffordshire Surge held off the Lincolnshire fightback to remain undefeated.
Continuing their fine form since promotion, Berkshire Renegades moved to 3-0-1 with victory over OVE.
Back-to-back wins for rookie Somerset Wyverns, taking the scalp of Cornish Sharks this weekend.
Manchester Titans' start to life in the top tier continues to go well, moving to 3-1 with victory over Edinburgh.
The Women's #DiamondSeries got underway on Saturday, with the Southern Blaze coming away with two wins from two games in a trio of hard-fought, narrow, 11-a-side games.
The Norwich Devils picked up their first win back in the big league! They stormed out to a big first-half lead over the Pumas and got their first notch in the W column in many-a-year!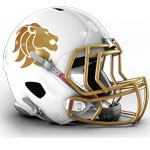 BLOWOUTS
Huge wins for last year's Britbowl finalists, as Tamworth shook off the disappointment of another NEFL loss as they thumped Merseyside 63-13 on the road. Meanwhile in the South, the Blitz dumped a burger on the Apache, routing the visitors 53-9. Biggest beat down of the day however goes to the Portsmouth Dreadnoughts for their 64-0 shellacking of Hastings. In fact, all but six games across the Adult National Leagues were seemingly one-sided affairs.

IPSWICH CARDINALS
For a long time, the Cardinals were the butt of the joke (when the joke wasn't about Maidstone, at least). And whilst they continue the slow build, the Ipswich outfit have already doubled last season's win total, have already scored over half their 2017 points tally and – with the help of East Essex Sabres – have made an early claim for Game of the Year with their 48-54 road shootout win yesterday!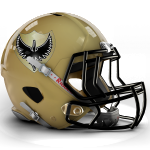 SOLENT THRASHERS
The Thrashers have flown a little under the radar this season, quietly moving to 3-0 without much fanfare despite putting 50 on the Apache a week ago. A 25-13 win over Oxford yesterday sees Solent remain at the top of the SFC1 Central, with a home game against the upstarts of the conference – Berkshire Renegades – this coming weekend.
Comments
comments