Leicester Falcons To Field Second Adult Squad in 2019
2018 has been a year of great successes for the Leicester Falcons, as not only did their adult team earn promotion to the top tier of the British game, but their U17s outfit played their first National Leagues season, along with the announcement the Falcons would be expanding into U19 football as well.
Off the back of the growth of the programme this past year, the Falcons have shared their intention to launch a second adult squad in 2019, with the goal of allowing more of their playerbase to get meaningful play time. The squad will seek to play six games in 2019.
The Falcons will join the Manchester Titans and Kent Exiles as promising premiership programmes that have announced development squads for 2019, while the London Blitz and Bristol Academy both already field both top-tier teams as well as National League development outfits in the form of the London Blitz Bs and the Bristol Apache.
Club Spokesmen Joel Pearson shared via the Falcons' Facebook page: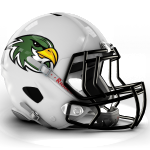 "With a squad size as large as ours, it can be difficult getting everyone game time, last year we had 88 registered players and early indicators suggest next season might be even more.

The development squad is a necessary next step in order to provide meaningful football for the most amount of people.
We are lucky to be in an area with a number of associate sides who can provide games in the coming year and, hopefully, we can be of assistance to sides wishing to complete their associate year, as well as Division Two sides looking for more matches."
Comments
comments