Lifting the Lid - Campaign Update
Lifting the Lid is a mental health awareness campaign founded by Britballers Wayne Drew and Elliot Walters.
The aim of Lifting the Lid is to encourage the American Football Community to help change the stigma that continues to surround mental health. With the football community supporting this cause we can show our solidarity with those suffering with mental health issues and encourage them to "Lift The Lid", talk freely and confidently, and ask friends, family and teamates for help.
By talking about mental illness within our sports teams, social groups, and families we breed a society where people no longer feel isolated.
We normalise it.
We accept it.
We create a basis for change.
We create a foundation for recovery.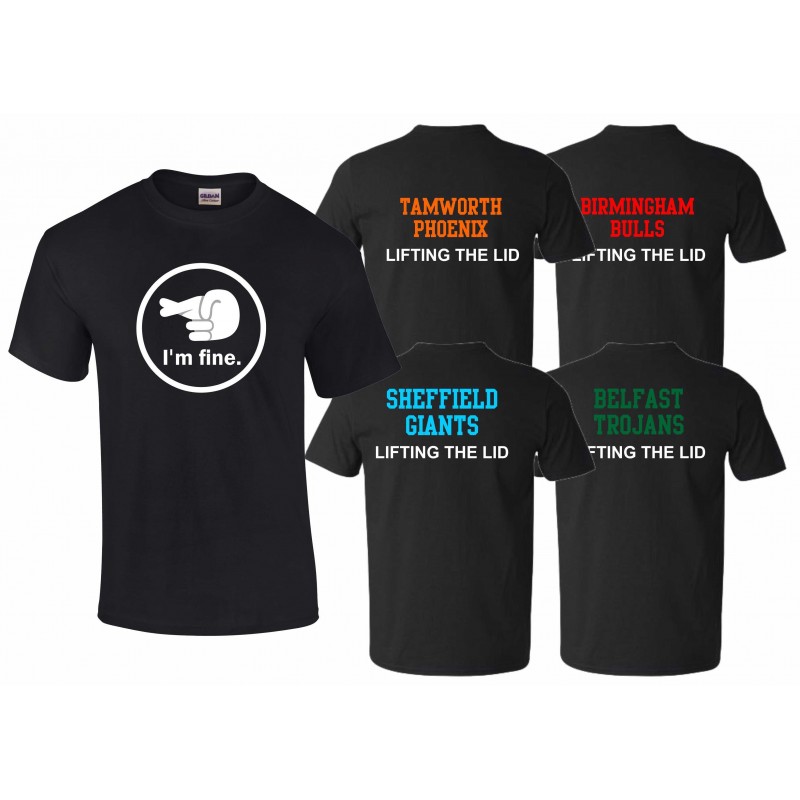 The Campaign So Far
The reaction to the Campaign so far has been overwhelmingly positive with Wayne Drew and Elliot Walters raising £3620.06 from The Well Overdue Trim, and approximately £1750 from the I'm fine Decal sales with around 750 Ballers representing the movement by wearing decals and T-shirts. With this in mind we would like to say a massive thank you to all of the teams currently supporting the I'm fine movement and to everyone who donated to The Well Overdue Trim.
For anyone interested in supporting the campaign, the 'I'm fine' Decals and T-shirts are on sale on the Football America website.
Gridiron Gear Charity Raffle
In support of Lifting the Lid Gridiron Gear are running a raffle with proceeds going to Mind. The raffle will run throughout September and October with new prizes being added each week. The first prize to be added is a personalised Wilson leather game ball.
Tickets are available at £2 each via the Gridiron Gear's FB page or alternatively grab your ticket via PayPal at [email protected]
Follow the weekly updates on prizes via their Facebook page to see what you can win.
Good Luck!!
Note: Those buying tickets should ensure they use their name as a reference and send as a gift to ensure they don't incur additional fees.
Run For Chris
Ed Hopkins, former QB of the Reading Rebels, GB under 19s, and Reading Knights will be running a Tough Mudder (10 Mile, 20+ Obstacles) very soon on the 30th September. All money raised will be donated to Mind in memory of Chris Seal former member of the Reading Rebels, Bath Spa Bulldogs, Coventry Jets and the Farnham Knights.
Due to underlying mental health issues Chris succumbed to his illness and tragically took his own life 30/11/2018 and ultimately inspired the foundation of Lifting the Lid.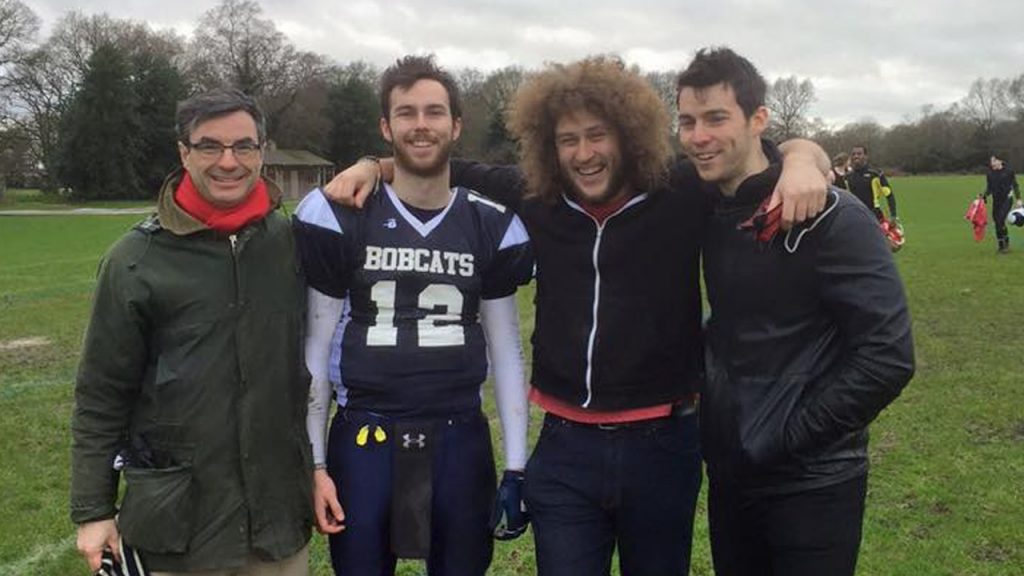 Ed adds "As an illness, Depression is often insidious, invisible to others, and seemingly unbearable. I'm ashamed to say that throughout most of my life, I've been blind to the effects it can have on people (including myself), until recently.
I urge anyone enduring mental health issues to seek out help, speak to friends, family and be open about it. There is support out there! In particular, check out Mind and the amazing work they do. Nobody should have to face mental health problems alone. And that's why we're raising money for Mind, in loving memory of Chris."
You can support Ed's effort over on his JustGiving page.
I have a story
Developed by Andrew Marks of the Belfast Trojans, I Have a Story has been designed to give people a safe and welcoming platform to share their story with others to show just how common these issues are.
Mental Millennial is a place where Andrew, as a millennial, shares his views and personal stories about all things mental health. From things he has gone through personally, to things he has learnt from others on his journey.
In April 2017 Andrew lost a friend to suicide which acted as a catalyst in his life to really evaluate his internals. Throughout this past year from speaking to others he has acquired stories and anecdotes and learnt a range of thing things from many people inspiring him to share these publicly and encourage others to do the same.
Andrew shared:
"Suffering individuals are encouraged to share their stories either openly or anonymously as a means of therapeutic release, as writing has been known to help reduce anxiety, ease feelings of emotional trauma, rationalise paranoid thoughts, as well as having a whole range of other mental benefits. A lot of mental health campaigns mention that its okay to talk. I Have a Story is a place to do just that.
For the 1 in 4 of you reading this that are suffering please know that:
We are with you.
We support you.
We are here to help you."
So if you have a story then please visit I have a Story tell your story there.
#BeABadass
#LiftTheLid
Comments
comments