Predictions | BUCS 18/19 Division Two Week Five
In line with feedback, we're changing things up a bit this year in how we do our Uniball predictions. One thing we continue to receive feedback on is the inconsistency of the depth and quality of predictions between one conference and the next, due to the available time and ability of the writers that cover each group of teams, and how much information is made available to them.
To that end we're going to shake things up this year and rather than attempting to cover all games with as much detail as possible with the resources available, we're instead going to focus on particular stand out 'Games of the Week' - looking more closely at anywhere between one to three games, spread across the tiers, focusing on those games that perhaps looks particularly tasty and we can go into greater detail in the coverage of.
Our Division Two Game of the Week travels to the 1A South where we see two of the preseason favourites for promotion out of this conference go head to head… The Regents are looking to rebound after coming up short against the Saxons, while Royal Holloway are perhaps just relieved to finally be taking the field once again after back-to-back postponements! Whichever side wins will be right in the race for the top spot in the south…
Meanwhile, we'll take a quick glance at the other fixtures, with picks from each of the members of our BUCS Office.
And we've got all six conferences in action once again, with some conferences having a particularly hectic Sunday as we see three fixtures-a-piece in the North, Midlands and South!
2A Borders
Sunderland Spartans v UWS Pyros
The Pyros will be hoping to have recovered their roster strength, enough to make this trip south of the wall to take on the Spartans. Low numbers have left the Pyros lacking firepower this year - they're not without talent, but simply don't seem to have the numbers to hold their own for a full four quarters.
Sunderland meanwhile got a rough start to their time back in D2, opening their campaign with a heavy loss in Week Three against the Predators. They'll look at this matchup as an opportunity to set their season back on track against a Pyros side that haven't earned themselves a win in a good couple of seasons.
Who wins?
We polled our team of eight BUCS correspondents…
Sunderland may have turned few heads with their disappointing outing against the Predators, but with the Pyros roster woes coming to the fore the Spartans have still emerged as distinct favourites to take this one.
HWU Wolverines v Edinburgh Predators
Two undefeated outfits go head to head - not only for the top of the table in the 1A Borders, but also the title of top scots in the tier, having both already best the Pyros - admittedly via a walkover win for the Predators.
The two sides have met three times since the Wolverines joined the league in 15/16, with the Predators currently holding the series 3-1… Can they extend their lead when the two side showdown on Sunday?
Who wins?
We polled our team of eight BUCS correspondents…
It was a close call, but the Predators edge the poll - they may only have one win to the Wolverines' pair of victories, but it was a rather convincing one!
2A North
Edge Hill Vikings v Liverpool Raptors
The Raptors bounced back from their loss to Leeds with a rampant win over the MudDogs in Week Three.
Considering the Vikings only edged their way past Bangor 6-7 just a week before, the Raptors are surely coming into this one as hot favourites to earn themselves a winning record this weekend?
Admittedly, we've seen little out of the Vikings so far this season, having only played the one fixture so far, but it's likely they'll need more than a single score to take the win in this one - something the Vikings haven't managed since the 15/16 season!
Who wins?
We polled six of our team of eight BUCS correspondents…
If we weren't discounting the votes from our two team members with links to the Vikings, this one would've been a tied vote. As is, however, the Raptors take the poll 2-4 and Liverpool look set to move into the black with a 2-1 record.
Bradford Bears v Bangor MudDogs
Bradford swiftly did away with any concerns about another winless season, as the Bears bested Aberystwyth back in Week Three.
They'll look to build on this as they host Bangor on Sunday, with the MudDogs uncharacteristically lacking bite so far this season - slumping to an 0-3 start to their campaign so far.
If they're to have the smallest chance at postseason football every game is a must-win for the MudDogs from here onwards, while the Bears could yet emerge as a dark horse in this conference…
Who wins?
We polled our team of eight BUCS correspondents…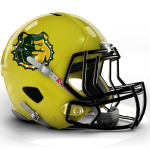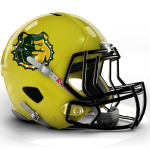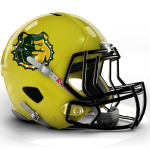 The MudDogs will come into this one as underdogs as the Bears take the poll. It's the first time in quire some time that Bradford will have been considered favourites, but they've proved themselves against Aber in Week Three and another win could yet position them as potential contenders in this conference.
Lancaster Bombers vs Tarannau Aberystwyth
Though they got off to what looked like a nice start with a shutout win over Bangor, the Bombers were blown up in their most recent outing against the Gryphons, suffering a hefty 0-44 defeat.
They'll hope to have reloaded in time for this Sunday's game as they host Welsh side, Tarannau Aberystwyth. The Thunder were bested by a surprisingly feisty Bradford in Week Three, and with a game against table-topping Leeds looming will be hoping they're able to build some momentum this weekend, else risk going into Christmas without a win.
Who wins?
We polled our team of eight BUCS correspondents…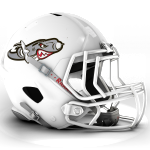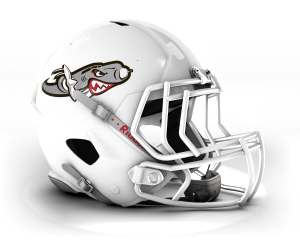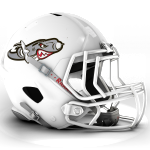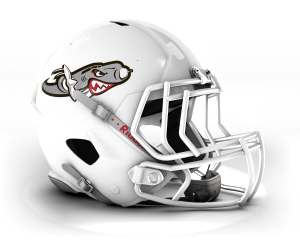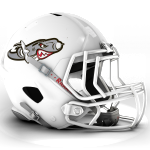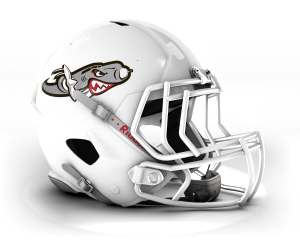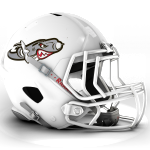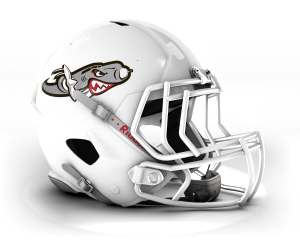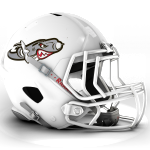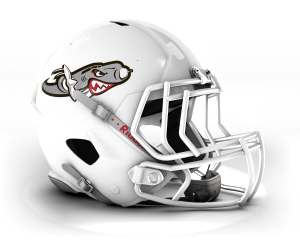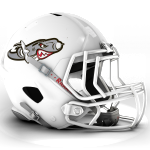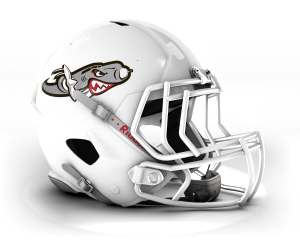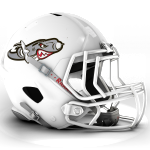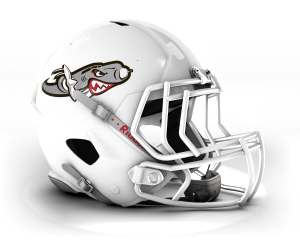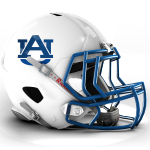 Neither team will have been best pleased with their most recent performance, but the Bombers have at least proven they can win so far this season and that's enough to sway the bulk of our pundits.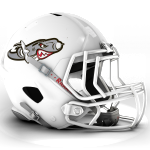 2A Midlands
Staffordshire Stallions v Keele Crusaders
Youch! Where did that come from?
With the most convincing win in the Midlands so far this season, the Stallions stampeded right over the Huddersfield Hawks in Week Four!
They'll now host the Keele Crusaders, who've proven something of an enigma so far - barely squeezing past the Chester Legion in Week Two, before taking their game versus the undefeated MMU Eagles right down to the wire - eventually coming up a score short.
With the Eagles just barely sneaking past the Stallions 12-13 when the two met in Week Three, are we go expect another closely contested matchup this Sunday, or will the Stallions strong Week Four form continue into this weekend's game?
Who wins?
We polled our team of eight BUCS correspondents…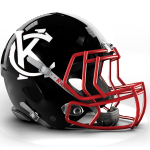 The Stallions made short work of the Hawks last week, and that's set them up as distinct favourites coming into this game. Only one of the team thinks the Crusaders offence will be able to keep pace with the Stallions on Sunday.
Chester Legion v DMU Falcons
The Legion were lit up by the Colonials in Week Three, so will look to get things back on track when they take on a similarly winless DMU Falcons this weekend.
Though they made a late comeback in their opener, the Falcons came up short against the Hawks in their Week Two Bird Off, but will come into this one fresh off of two bye weeks.
With Chester yet to break their duck on the season, can the Falcons take flight in Week Five?
Who wins?
We polled our team of eight BUCS correspondents…

Zero points is only enough to earn the Legion two votes - DMU come in as favourites to earn their first win of the winter.
MMU Eagles v Lincoln Colonials
MMU steamrolled right over the Colonials when these two teams met last year, romping to a 44-0 win in Week One of 17/18, kicking off what was a particularly poor campaign for the Lincoln side.
However, while the Colonials failed to post up a single point last season, they got their campaign off to a fast start against the Legion in Week Three, marching out to a 39-0 victory!
Though it's early days, both these teams have shown early signs of being contenders for the crown in this conference and in D2 every single victory has a huge impact on the race to the top of pile.
Who wins?
We polled our team of eight BUCS correspondents…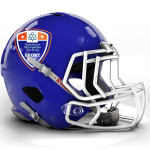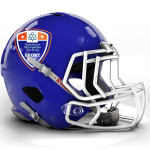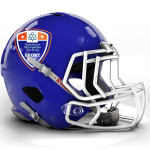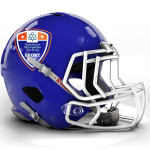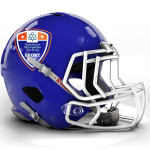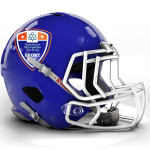 Can't lie, I'm a tad surprised this vote was more split, as the Colonials convincing victory in Week Three was only enough to earn them the vote of two of our team! The Eagles have been consistent in keeping scorelines low, so even though they took the vote by a fair margin, look for a close scoreline on Sunday if the Eagles are the ones to take the W.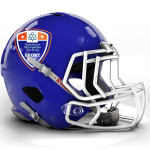 2A South West
Bristol Barracuda v Bath Spa Bulldogs
Bristol put in their best performance of the season so far, taking away a comfortable win against the Panthers. They'll look to head into the Christmas break undefeated so long as they don't slip up in what, on paper, looks like a cushy match up against the Bulldogs this weekend.
The new coaching staff at Bath Spa will have a tough test to open their time in charge, as the 'Cuda's offence has been clicking this season. While they'll, of course, be gunning for the upset win, it's also worth considering achievements such as putting up their first points of the year and avoiding a fifty burger and worthy victories that can be hopefully be achieved by this small-school programme.
Who wins?
We polled our team of eight BUCS correspondents…
Bath Spa do get themselves the one vote, as BUCS Office Member Stewart likes plucking for the underdogs… which in this case is very distinctly the Bulldogs.
Bournemouth Bobcats v OBU Panthers
The Bobcats turned quite a few heads with their comfortable win over the Lancers last week - the first team to really shut down the Oxford offence.
Though their ground game had some troubles getting going, Scholar Ariel DeJesus veteran QB Luke Marder found ways around the edge of the Lancers D to put up the scores for the win.
This Sunday they host a Panthers side sore off their first loss of the year - can the Bobcats best both Oxford outfits in consecutive weeks and establish themselves as contenders in this conference?
Who wins?
We polled our team of eight BUCS correspondents…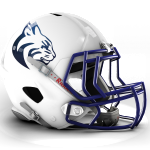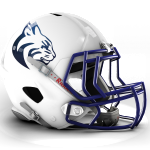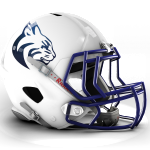 Apparently the Bobcats' win last week wasn't enough to convince the majority of our team as the 2-1 Panthers take the vote 3-5 ahead of this weekend's cat fight. Fairly certain Bournemouth won't mind coming into this as undercats though, as they look to take two Oxford scalps in a row.
2A South
Royal Holloway Bears v KCL Regents
See our Game of the Week article.
UCL Emperors v City Wolfpack
Two teams we've not seen a lot of so far this season, as the Wolfpack only finally kicked off their campaign last weekend against the Mariners, while the Emperors just have a lone overtime loss to Chichester to their name so far this season.
With so little known about each team, it might be tough for our team to make their pick here - though the Wolfpack's 35 points put up against the Mariners could likely sway a few votes!
Who wins?
We polled our team of eight BUCS correspondents…
Yet to put up their first win of the year, only two of the team think the Emperors have what it takes to best the Wolfpack this weekend.
Chichester Spitfires v Greenwich Mariners
heading into their fourth game in five weeks, the Mariners will hope to head into their midseason break even stevens at 2-2 if they can best a Spitfires side that's proven resilient, if perhaps lacking in firepower, so far this season.
Chichester couldn't really get off the ground against the Saxons last weekend, a lone safety their only points last Sunday, and though the Mariners have indeed been shut out once already this season they've been picking up speed in their last two outings - a big win over BNU, and a back and forth clash with the Wolfpack.
A tough one to pick - who've the team opted for?
Who wins?
We polled our team of eight BUCS correspondents…
Close but no cigar for the Spitfires as they pick up three votes, but can't sway enough of the team to get the selection. A win for Greenwich here, and the right results elsewhere, could yet see them back in the postseason race!
2A South East
ARU Rhinos v Essex Blades
The Rhinos really never got going last week against Cambridge, which makes this weekend's game look like it could be a similarly one-sided affair.
With the Blades having already bested Pythons, who crushed a 0-35 win out of the Rhinos last weekend, Essex will surely come into this hot favourites.
Essex came up a score short of a fifty burger in Week Four - will they be aiming to fire up a winter BBQ on Sunday?
Who wins?
We polled our team of eight BUCS correspondents…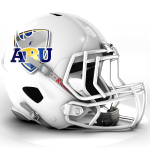 As noted, some of our team are suckers for an underdog story, and so the Rhinos pick up just the one pick from our pundits. The Blades are looking sharp so far this season.
Comments
comments