The Women's Game – World Here We Come!
The UK Women's game is the one of the most impressive facets of British American football. Women's American football is growing at 30+ percent year-on-year, and the rapid rise and success of the GB Lions Women's team has made an immediate impact on the international scene - placing second in the 2015 European Championships currently holding a 6-1 international record. They will be travelling to Vancouver, Canada in June 2017 for the World Championships!
The Women's season is structured into several 'series' that allow programmes to develop their teams through the differing formats of football played in the UK.
The season begins in October each year with the BAFA Opal Series, a five-a-side national championship for women's flag football. In 2017 there were 19 entrants to the Opal Series and new teams continue to emerge to replace those more established programmes that wish to move on to focus solely on full contact football.
Next up, starting just after the New Year arrives is the BAFA Sapphire Series, running from February to April and consisting of five-a-side and seven-a-side formats of full contact football - split across two tiers. Developing programmes build their rosters through five a-side football in Division Two, whilst the more established programmes transition to seven a-side competition in Division One. Th Sapphire Series represents the National Championship for women's contact football.
Finally comes the BAFA Diamond Series, providing players with the opportunity for 11-a-side full contact. Players are drafted from the Sapphire Series teams and from wider development days to one of two regional teams - the Northern Blizzard and the Southern Blaze. The teams then play each other over three games to determine a Diamond Series champion.
With continued strong growth in players and clubs, and development of more BAFA activity in the pipelines, the future for women's football looks very bright indeed!
Sapphire Series 2017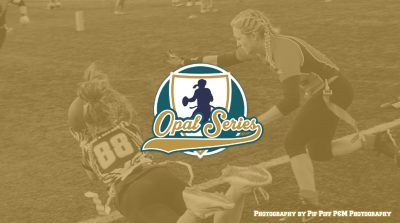 Opal Series 2017