BAFA NL 2018 | Predictions Week Eleven – Division One
All four conferences are represented across Division One this weekend, with a full compliment of fixtures in the NFC1 North and SFC1 East where the Vikings look to maintain their unbeaten record and Kent Exiles strive to keep ahead of the Stallions…
NFC 1 North
written by Nathan James Sharrocks
Lancashire Wolverines vs Glasgow Tigers
The Wolverines are on a roll now. It's four wins in a row after a shaky start, including a 0-58 away drubbing of the Leeds Bobcats in their last outing for the Lancashire side. They return home this week and welcome the Glasgow Tigers to Preston in a game that looks to be going only one way on paper. But as the old cliché says, games aren't played on paper.
The Tigers will be disappointed with the 18-0 loss against the Gateshead Senators last week. As highlighted in last week's prediction, their offence has struggled thus far this campaign, and it won't be an easy game for them here.
---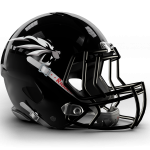 The Wolverines will look to fire behind veteran quarterback David Mead and they'll notch another win on here as they continue their quest to bounce straight back to the top division. Lancashire Wolverines to win.
Yorkshire Rams vs Northumberland Vikings
After a 3-0 start, the Yorkshire Rams sit on a 3-2 record with 20-29 and 34-28 losses to Lancashire and Northumberland respectively. They welcome the latter team to Yorkshire in the reverse fixture, hoping for a better result than last time out.
But it'll be tough. Northumberland wouldn't have been my pick to be sitting at the top of what is a tough conference at this point in the season, but there they are, and deservedly so. Playing fast, tough football the Vikings have rolled to a 4-0 start and their fate is in their own hands.
The Rams have a good mix of veteran experience and youthful athleticism and can score big points on anybody but their defence has been worryingly leaky in the past two games against potent offences. Whilst conceding just three points in their first three games, they've let in a massive 63 in the last two. That needs to change here.
---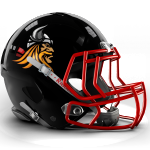 Northumberland haven't had the tightest of defences either, but with an offence that is putting up numbers, they should be able to build on their 4-0 start here. Northumberland Vikings to win.
Leeds Bobcats vs Gateshead Senators
They got their win! After a tough 0-4-1 start, the Gateshead Senators finally put one in the W column with a 18-0 win over the Glasgow Tigers.
Now they move on and attempt to put the first nail in the lid of the Leeds' Bobcats Division One coffin. The Yorkshiremen are looking down the barrel of the relegation drop, with table-topping Northumberland twice on their remaining fixtures list along with the Yorkshire Rams. Their hope lingers on them beating Gateshead twice and leapfrogging them in the conference, a tough ask when you also factor in the Senators having to lose all their remaining games in that scenario.
But for now the challenge lies in this game for the Bobcats. They've scored less than a converted touchdown per game on average, and that simply won't cut it at this level.
Gateshead, meanwhile, could start a streak! They've scored more than double the points that the Glasgow Tigers have, who sit above them in the division. They'll have their eyes on catching up with the Scotsmen, but they'll have to shore up the holes in their defence, starting with this game.
---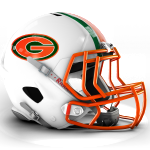 Gateshead Senators to win.
NFC 1 South
written by Grant Dean Lawless
Sandwell Steelers vs Doncaster Mustangs
The Sandwell Steelers will have a big circle around their week 14 fixture against the Falcons. Potentially the decider for the conference, everything up until then should just be coasting. Their four week run sees them matchup against three teams that they've put 140 points on already this year. They got their only shutout of the year against the Mustangs when they met in May, beating them 40-0.
The Mustangs need one more win this year to secure their position in this conference, and similarly to the top of the table, we might have to wait until the final game of the season, when they matchup against the Jets. Having shown an ability to score already, the Mustangs have a few weapons that can cause damage. Consistency seems to be the undoing factor for this side.
---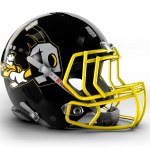 Sandwell to come out firing to make sure the Mustangs aren't able to get any momentum. This might not be pretty.
Coventry Jets vs Leicester Falcons
Coventry have forfeited this fixture ahead of this weekend's game. 
Coventry Jets have the misfortune of a well-rested Leicester Falcons side. That combined with a depleted squad coming off of back to back losses in the past two weeks doesn't bode well for them. When these two teams met in the opening fixture of the season, the Jets managed to string together a few good drives, but were largely outmatched in all phases of the game.
The Leicester Falcons now have a run of four games on the bounce. Ordinarily, a gruelling scheduling issue; but I'm not sure it will cause issues. A large roster, loaded with talent, this game might not be the blowout we would expect on paper, but more an opportunity to give 2nd and 3rd Stringers game time when the game still means something. With that said though, the Falcons haven't managed to get that elusive #50Burger this year.
---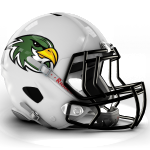 I fully expect to see the mercy rule in place for this fixture as the Falcons continue to push for the Prem.
SFC 1 Central
written by Chris Fox
Sussex Thunder vs Solent Thrashers
In Sussex's last game they got revenge on the Berkshire Renegades for their opening weekend defeat. Coach Ellis was determined coming into this game and the scoreline reflected that mentality
"After last week's loss, we needed a solid performance tonight and we gave one. Some people had written us Off but I think we showed tonight we are still in there fighting."
Even with their starting QB Eber Kington being rested in the second half they kept piling on the points. Scores on defence helped too, a safety by Dave Lawrey and 60 yard pick-6 by Sean Lewis put the game well out of reach. Sussex will need to keep the pressure on as they come into this weekend's game.
Solent managed to get their first shutout of the year against the struggling Eagles on Sunday. Though the Eagles attempted to befuddle their opponent by moving to a new offensive formation but the Thrashers defensive were dominant all day.
On the other side of the ball Solent seemed to move the ball at will. Even when it looked like they'd been stopped, the Thrashers were willing to use fake punts to keep churning. Solent will lock up a postseason berth this weekend if they can get the win.
They currently hold the head to head over the Thunder, and will retain it if they do better than an 11-point loss. So far this year, the Thunder have been the only team who looked like they could stand against the Thrashers. If they can play mistake-free football on Sunday if they have every chance of claiming the victory.
---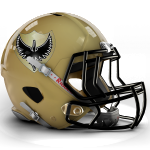 When these two teams last met in Week 8 it was primarily a defensive battle, with two field goals apiece going into the half. This weekend shouldn't see anything too dissimilar. Expect a hard fought and close game. In the end Solent to come out on top, keeping their perfect season dreams alive.

Bristol Apache vs Oxford Saints
The Apache hosted the Renegades at the weekend and even with home-field advantage, they weren't able to get their first win of the season. They did manage to put up some points of their own last weekend, testament to the development of a squad that were on the wrong side of a 54-0 loss last time they faced the Renegades. Injuries have plagued the Bristol side who have struggled with the jump up to Div One balling. A win this weekend is their last chance to avoid definite relegation.
The Saints glory days are behind them. Their last game which was against OVE was decided by a single point. The positive is that they won, but it was only their second victory on the year. A win on Sunday will bring them back up to 0.500. They've also seen their share of season ending injuries which has taken a toll on the team that barely managed a 5-5 season last year. If they do manage to see the season out and match their 2017 record, they'll have done well.
When the Saints hosted this matchup in Week 8 the Saints managed to put up 52 points on the Apache but gave up two scores back to back late in the fourth quarter.
---
The Apache are unlikely to break their losing streak in this game, expect the Saints to pick up the win and hopefully some momentum as they face tougher opposition in the coming weeks.
SFC 1 East
written by Nick Wilson-Town
Kent Exiles vs Wembley Stallions
No Stewart this week, so I'll do my best to cover Week Eleven's fixtures in the ever-competitive East.
The Exiles' narrow win over the Cats last weekend has them contesting the top of conference with the Hornets. However, it was no easy task to get there - a single blown coverage the only difference between them and their notably understrength travelling opposition last Sunday.
As such, while the victory will have boosted their confidence, especially ahead of hosting a Stallions side they bested comprehensively just three weeks ago, they'll also be very aware there's no 'gimme' games in this conference.
The Stallions sit at 2-4, the early momentum they brought into the middle tier that gave them wins over the likes of the Hornets and a #50Burger against the Mavericks seems to have blown itself out in recent weeks - their 40-0 loss to the Cats in Week Nine a standout low point for the Stallions' season, and so the question now becomes how the London side choose to respond.
They've already proven earlier this season that whole and healthy they're more than capable of mixing it up with the top flight teams in this tier, so what shape will they be in on Sunday?
Frustratingly for Wembley, I think they've hit the toughest stretch of their season at the most inconvenient time - they've picked up some key injuries right as they play some of their most talented opposition, and its left them lacking some of the spark they showed earlier in the year.
---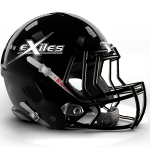 The Exiles are riding a four-game win streak and got the monkey of their Week One loss to the Cats off their back, last weekend. I'm thinking Wembley put in a better showing than the beatdown they took against Cambridge in Week Nine, but it's perhaps too much to ask of them to bounce back from a big loss and best what's probably the most on-form team in the conference right now.
Exiles take it with a similar scoreline to last time the two teams met.
Cambridgeshire Cats vs London Hornets
The Cats came back from their long break on a high with a 40-0 win in Week Nine, but couldn't ride that momentum to victory last weekend as they travelled with barely 25 players to the Exiles - a worryingly low number for a Div One programme that still has a great shot at postseason action this year.
Returning home to host the Hornets this Sunday, hopes are the Cats' numbers will be bolstered with more available players as this weekend's fixture is likely the most crucial of their season so far!
The Hornets are buzzing off the back of a four-game win streak that has them contesting the top of the conference with the Exiles. However, it's well worth noting those four wins come against only two teams so far this season - the Gladiators and Mavericks, both of whom seem to be having a tough time of it in the middle tier this year.
Their most recent brace of Ws have come in back-to-back contests against the Mavericks, a side that were initially looking well off the pace of the rest of the conference, with some hefty losses early in the year. However, the Mavericks appear to have steadily upped their game as the season's gone on, and their two losses versus the Hornets were actually a lot more competitive than the 10-29, 27-7 scorelines suggest - flurries of late scores for the Londoners producing flattering scorelines that the Hornets might struggle to replicate against some of the more competitive teams in the conference.
It's a crucial fixture for both sides. The Cats need to get back on track if they want to see any postseason action, while the Hornets need a W here to prove they're a true contender in this tier and keep pace with the Exiles.
---
It's a toughie, and much like Cambridgeshire's last fixture against Kent? Odds are this one could come down to which team blinks first?
With the Cats returning home for this one, I think they get enough depth back to outlast the Hornets on a hot and sticky Sunday.
Colchester Gladiators vs East Kent Mavericks
Two teams, who perhaps weren't expected to be playing middle-tier balling this year, each now looking for spark to get their seasons back on the right track.
Despite, in theory, sitting in a relegation spot at the end of their 2017 campaign, Colchester found themselves back in Div One this year and seemed to be making the most of it early on in the season! They kicked off the year with two narrow wins, before a similarly small-margin loss to the Hornets suddenly seemed to send everything off-track.
A couple of convincing losses followed, and suddenly, at 2-3, the goal appeared to become dodging the drop, rather than snagging a postseason berth.
Still, they hosted this weekend's opposition, the Mavericks, in Week Seven, and took the much-needed W in a back and forth game. If they can follow up their near-month off with a second victory over East Kent on Sunday? It all-but locks the Gladiators into the middle tier for at least another year.
Meanwhile, for EKM each fixture is becoming more and more crucial.
Sat at 0-6, they've been much more competitive in their recent outings than some of the scorelines might suggest… but ultimately, inch or a mile, a loss is a loss, and the Mavericks are running short on opportunities to avoid being locked into relegation after being perhaps unexpectedly promoted during the offseason.
A loss here would mean the Stallions would be the Mavs' only 'rivals' for relegation, and potentially put the East Kent side just one step away from sealing the deal on Div Two balling in 2019.
---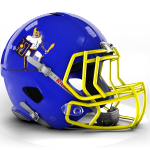 As such, expect the Mavs to throw everything into this game… and if they were at home?
You know what, I might actually give it to them. But travelling away to a Gladiators side that'll know this win secures them D One balling for at least another year? I've got to give the Glads the nod.
Comments
comments