BAFA NL 2018 | Predictions Week Fourteen – Premiership
It's a full slate of fixtures across the top tier as the Nation's top teams look to make the most of their best and brightest, before the GB Lions scoop up the cream of the Britball crop and head out to Finland.
Premiership North
By George Buksmann
Merseyside Nighthawks vs East Kilbride Pirates
Without even gracing the field last week, the East Kilbride Pirates have been relegated from the top tier, they will play in Division One in 2019.
The mood in camp is understandably low, however, head coach Jamie McLaughlin spoke with confidence and understanding; EKP knows how they arrived in this situation and how they can resurrect it, in what has been a turbulent season.
"Nobody is content with the notion that relegation is inbound, but there's a realisation that the approach we had has led us into this outcome and we are the only people that can fix that approach and ensure a sharp turn back upwards," said Head Coach McLaughlin.
There is the recognition that EKP have an ageing team and, that developing their younger players and junior team graduates will be key to their future success.
"A large part of the challenge has been the fact that we've not been developing the talent coming in the door nearly effectively enough," said McLaughlin, "We have some vets on the team who are capable of playing at the highest levels - we need to ensure that we teach people to elevate onto that level. The last few games will give us more chance to develop our players and ensure that we get into a culture of getting better."
"It's not a good position to be in," he said, "But it's not an unfamiliar one as the Pirates have been faced with Division One before. We need to ensure that our practice and work rate fits that of a Prem team and allow this to be nothing more than a blip. Merseyside have already earned their spot in the Prem, so naturally we want to prove our right to be there by taking a W from them."
EKP are a tough team, and quite frankly, we just haven't seen the best from them this year. That said, I'm confident that they will be back as soon as 2020, almost certainly with an axe to grind. The Pirates have one of the best organisation setups in the country, with premium talent at a youth and junior level, who consistently top conferences and make national finals. As McLaughlin has said, once EKP find a way to effectively elevate that talent, they will be back.
The Nighthawks will be jubilant as their 14-10 win over the Edinburgh Wolves last week secures their position in the division and guarantees premier football for another year.
"[The] feeling in camp is good, the guys have got back to what we're used to," the Nighthawks said.
"The defence takes great credit for last week, the 'bend don't break' mentality has really helped them in the red zone. Especially towards the end of the game when Edinburgh were first and goal with about a minute and a half to go!"
EKP will be eager to turn the tables on their Week Twelve, 25-12 loss to the Nighthawks and claim their first victory of the season, proving that they are premier calibre.
The Nighthawks reiterated their mantra, of sorts, that it is "all about us" in how they prepare, and what the organisation instills in their players.
"What we put on the pitch needs to be our brand of football, we need to stop worrying about what adjustments we need to make. Making the opposition worry should be the mindset from this point in," the Nighthawks said.
Assuming the playoff format for the prem remains the same as last year, at this moment all teams except EKP are still mathematically capable of making the post-season, even if it's a longshot for the 'hawks.
"We're still taking it one game at a time," the Nighthawks said, "To get playoff football we need a lot of help from elsewhere, so making sure we hold up our end of the bargain is the most important thing heading into any game. Coming off the field with a W on Sunday is essential to keep the momentum going for us."
---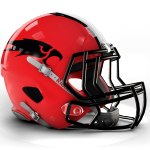 The Nighthawks appear to have hit their stride after a slow start to this year's campaign, Merseyside to win.
Edinburgh Wolves vs Tamworth Phoenix
Tamworth took another step towards securing the Prem North crown as they decisively took apart Manchester 56-13 last Sunday, who many would consider there only challengers, for their fifth 50-burger of the season.
"The Titans played really well, and asked questions of us through all phases of the game," said Head Coach Jason Scott, "They've continued to grow and get better as the season has gone on, and I expect them to continue to compete at the highest level."
Running-back Elliot Walters had an exemplary game and drew high praise from the Head Coach.
"Big-time players make plays in big-time games and Elliot Walters was superb once again. He showed shiftiness, speed and the ability to break tackles. As someone who consistently plays at a high level and has considerable big game experience, his performance highlighted why he should be considered one of the best RBs in the country," Scott said.
Coach Scott was also quick to praise offensive coordinator Dan Smith, who has created a balanced and dynamic offence which is effective with both the run and the pass, the stats alone speak for themselves.
"Looking at our passing game, I'm delighted to see that we have seventeen players with receptions, with sixteen of those players having TDs to their name," said Scott, "It's credit to Dan Smith who continues to quietly go about his job and build a reputation as one of the best young coordinators in the UK."
The Phoenix's defensive backfield came to life against the Titans with four interceptions; Cassian Graham picking up two, a huge confidence boost heading into the game against the Wolves, his former team.
"We'll approach the Wolves with the same focus and detail that we have all our opponents; they're a good team with talent on both sides of the ball," said Scott, "We need to prepare well and give them respect to come away with the win."
Edinburgh approach this game with two consecutive losses after they were unable to overcome the Nighthawks in Week Thirteen.
"Missed opportunities on offence and low numbers for a travelling squad that have affected us all season [cost us the game]," the Wolves said, "[…] We must be more prepared mentally for every opponent, we didn't take them lightly as we know what this team is capable of despite the record."
In what has been a good season for the Wolves, including two victories over the Pirates for the first time in 22 years, concerns are we're about to see a slide - the prospects of taking on a scorching Phoenix team does not look favourable.
"We need to prepare mentally and physically for Tamworth, it will be a tough match. We know their strengths and weaknesses, we just need to execute the basics to exploit these. Heck even David beat Goliath," the Wolves said.
The Wolves emphasised pressuring Tamworth into mistakes as a key for them to benefit, and possibly win. In 2017 we saw something similar when Edinburgh were only beaten by a score 27-20 by Tamworth, so they're certain a team capable of causing an upset, or at the very least a big scare for the reigning champs.
---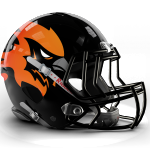 Although having home field advantage will remedy Edinburgh's troubles with an understrength travelling squad, odds are this game will probably still be a step too far for them. Tamworth to win.
Manchester Titans vs Sheffield Giants
In the most exciting fixture this week, Manchester take on Sheffield as they attempt to solidify their post-season seeding, with a win almost guaranteeing it.
When the teams first met in Week Four Manchester walked away convincingly with a 43-7 win. If Sheffield win this Sunday, it would mean that the head to head record is equalised with the potential to leapfrog them in the table!
However, notably coming into this game starting Giants quarterback Brad Thompson is suspended for this weekend's fixture following two unsportsmanlike conduct penalties against Edinburgh. Backup Dan Johnson will take his place and Head Coach Toby Chesters made no comment about the situation, only that "discipline is an internal club matter."
"We travelled to Edinburgh light on the back of a big loss to Tamworth. I asked them to dig deep and leave nothing on the field," said Chesters, "I told them the team with the biggest heart would win the day. I was very happy to see them respond in such a positive manner."

Chesters was particularly impressed by Ola Olagbaju, "[he] continues to shine and has come on leaps and bounds this year," said Chesters, "I was also extremely impressed how Dan 'Postman' Johnson came in and closed out the game, throwing three big strikes to seal it for us."
"My players know that the game against Manchester will be the difference between having a solid season and a potential opportunity to make the playoffs. All I tell them is the opportunity is there for the team that wants it the most," he said.
Meanwhile, Manchester will be licking their wounds following a 56-13 hammering from the Phoenix. In the days leading up to the fixture I was hopeful that this would be a competitive game – and it appeared at first to be so… until the end of the first quarter, after which Tamworth simply ran away with it.
The air-raid style offence that has delivered results so far this year faltered against a resilient group of 'Nix defensive backs, with Bloomfield throwing four interceptions.
Titans Head Coach Peter Birds appeared to feel that, despite the loss, Manchester were better for it.
"We are better in all phases of the game," he said, "The atmosphere within the team is very good and relishing the challenges that are being put in front of them."
---
Manchester will need a quick turnaround if they are to overcome a Giants side that battered the Wolves and have proved already that they can do it on the road, in addition to wanting to forget the Phoenix game. Titans to win.
Premiership South
By Rose Wilford
London Blitz vs London Olympians
The Blitz head into this game off the back of a strong 58-0 win against the Saints and with back to back home games their strong support at Finsbury Park will help them this weekend as they host the Olympians.
The two London teams go head to head in what the Blitz will hope to be an comfortable stop-off on their way to taking vengeance against the Warriors to round out the year.
After winning their last game against the Olympians 47-0 the Blitz team will know they have what it takes to get the W this Sunday. Still, the Olympians have shown some teeth in their recent outings, with the elder London outfits coming off a season-high performance against the 'Tecs. As such, Blitz will want their offence to be on top form against an Olympians if they're hoping to post up a similar scoreline to last time around.
In what is to be their penultimate game of the regular season, and final fixture before a chunk of the roster departs to Finland for the Euros, this weekend the Blitz know that they cannot afford to slip up.
The Olympians come in off a strong game against the Aztecs, with Jonathan Vince getting a scoop and score and Ash-Lee James snagging an interception. Olympians leading RB Andy Owusu added another TD run to his record will be gunning to do the same against the Blitz.
---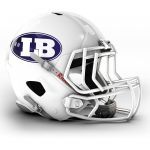 Even though the Os have impressed in their first year back in the tier it's clear there's still a gap between the big two in the Prem South. O's will likely take the #3 spot in the table this year, but Blitz'll take the W on Sunday.
Bristol Aztecs vs London Warriors
The Warriors will have found some frustration in their walkover win on Sunday against the Farnham Knights after the Knights choice was to 'tactically forfeit'.
That now behind them the team head to Bristol this weekend to face the Aztecs. So far this season the Warriors have gone from strength to strength, though they'll expect a strong showing from themselves on Sunday, don't be surprised if a fair chunk of their focus is already on their second Blitz game towards the end of the season. While the Warriors already know they'll see postseason action, they'll also be oh-so-aware that the only way they get guarantee home field against the North is if they can win out.
Having already bested the Aztecs by a healthy margin once, putting up points doesn't look like it should be a problem - though they will want to focus on posting another shutout or the Bristol side, just in case PAPG somehow becomes tiebreaker between themselves and the Blitz.
The Aztecs' surprising loss on Sunday to the Olympians will have been a disappointment to a team that has so far seemed to hold their own in the conference. Due to other commitments and injuries the Bristol side had fewer numbers than they would have wished for as they traveled across to London and after a few knocks in the game itself, their defence found itself especially thin on the ground, leading to offensive players forced to step in and play both ways.
---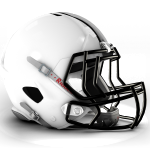 Playing hosts this weekend Bristol's numbers should be bolstered, but this game's still likely only going one way. Bristol's goal should be to get on the board and keep the dominant-looking visitors to a more modest scoreline then when these two last met. Warriors win.
Farnham Knights vs Bury Saints
The Knights lost 84-0 against the Warriors and then forfeited their next game due to injuries, the World Cup Final, player holidays, etc, so this week have been given an extra weeks rest to prepare to take on the Saints in a fixture that should lock up which teams time in the top tier comes to an end in 2018.
In the first matchup of these two teams, Saints took an early lead, but soon found themselves trailing, the Knights managing to ride out with a 26-16 win. They'll come into this game fresh and confident they can secure another season of top-tier balling, especially against a Bury side that took a bruising loss against the Blitz in Week Thirteen.
Unfortunately, this doesn't seem to be the Saints' season. The East Anglians have only managed to score 24 points this season, well off the pace of the rest of the conference, and disappointing for an outfit that definitely showed some sparks of competitiveness in 2017.
They began their campaign short on numbers and have continued to shed ballers to injuries against the top teams in the south. They'll be focused on ensuring they stay healthy enough to complete their schedule without a second forfeit and the drop to associate status that comes with it and though this weekend represents their last and best opportunity to get remain a top tier, it's fair to question whether remaining in the Premiership is actually in the best interests of the team, as much as they'd like a face-saving notch in the W column. At least it's a great opportunity to put some points on the board against a Farnham D that's shipped an average of 50+ a game so far this year.
---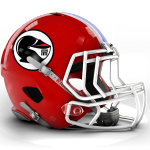 With Farnham playing at home and coming in fresh from effectively three straight byes, I think the Saints are on the backfoot from the outset. I'm backing the Knights to lock up top tier balling for 2019.
Comments
comments