BAFA NL 2018 | Predictions Week Seventeen – Division One
It's the regular season finale in Division One, where we're still awaiting the League's decision on the cancelled Leeds Bobcats versus Northumberland Vikings game, meaning we can expect a slobberknocker in the NFC 1 North between Lancashire Wolverines and the aforementioned Vikings…
NFC 1 North
written by Nathan James Sharrocks
Lancashire Wolverines vs Northumberland Vikings
This is the one we've all been waiting for. The top two in the conference go head to head with it all on the line… as far as we're aware! The decision on the Leeds-Northumberland postponed game has still yet to be made, meaning if Lancashire win this game by more than a point then the powers that be have a decision to make that can crown either side the conference champions.
That's not a decision I'd like to make, with one team likely to be furious. The powers-that-be must therefore be hoping for a Northumberland win this weekend, making that decision all the easier.
But the Wolverines will be a tough team to beat. They've gone seven games unbeaten since these two last met way back in early May. That game ended with three ejections for Lancashire in a close-fought loss and they'll be eager for revenge in this one.
Northumberland will be an equally tough team to beat though. They've waltzed through the season with a perfect 8-0 so far and will be desperate for 10-0 going into the playoffs… If they concede 0 points in the process they might even swipe the #1 seed!
---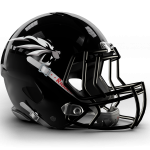 This is going to be a sensational game. Make sure to catch it if possible! Both are in form and both will be up for it. But I have to give it to the team that doesn't have the long drive beforehand. Lancashire to win.
Gateshead Senators vs Yorkshire Rams
Both of these teams will be disappointed with how their years have gone. Gateshead have slumped to 3-5-1, whilst Yorkshire's 5-4 coming into this game is mediocre considering their 3-0 start and their strong showings against the teams below them in the conference.
However, both teams have the opportunity to finish strong here, leading on to what will hopefully be prosperous offseasons and then a better 2019.
That'll be tough for Gateshead. These two met back in early June and the Rams came up with a 50-3 win. If the North East team can turnover a 47 point loss in two short months then they're a better team than I've been giving them credit for.
---
Yorkshire move to 6-4 here, beating everyone below them twice and losing to everyone above them twice. Gateshead slump to 3-6-1. Yorkshire Rams to win.
NFC1 South
written by Grant Dean Lawless
Coventry Jets vs Doncaster Mustangs
The winless Coventry Jets host their last ever game as the Coventry Jets this weekend. In a club vote earlier this week, it was decided that the Jets will be relocating to the Etone area and rebranding to the Jaguars. This moving comes a year after it was blocked by a vote following the Coventry sides final game heroics to stay in Division 1.
What I find interesting here is that it appears to have allowed the Etone Jaguars; a youth and cadet team, to leapfrog the Associate process and jump straight into the league, certainly an interesting precedent to set!
Onto the game though. The Jetguars have lost every game. They've been unable to compete in most games and unable to complete some. Do you get subs back if you don't play all your games?
Either way, they'll need to at least get this game kicked off or the Jetguars will find themselves in associate status anyway!
Doncaster are straight off a thrashing from the Falcons. They managed to put up an early score to give them a scare so that does give them a bit of confidence coming into this one. That said, The Mustangs haven't travelled with particularly large numbers this year so this one could turn into a bit of a stalemate.
---
All in all, this game isn't going to turn many heads and I really can't get excited about it. I hope the Jets get the win on the final day again to finish with a bang. I mean, that's how Jets finish right? #TopGun
SFC1 Central
written by Chris Fox
Oxford Saints vs Sussex Thunder
The Saints have not been as successful as they may have hoped this year. Yet another side beleaguered by injuries, highlighting the importance of developing depth players rather than relying on a few stars who leave impossibly large shoes to fill when absent.
There's no doubt that the Saints have struggled against the Thunder previously, but with the home crowd behind them this Sunday (along with potentially a fair chunk of the Berkshire Renegades roster cheering them on?), this looks to be their best chance of gaining some manner of revenge against a side that has bested them on the last five meetings.
Sussex come into this game needing a win or a tie to cement their position in the postseason. They've easily handled the Saints over the last two years, so should be coming in to this game with confidence on their side. They'll still need to remain focussed on the game in front of them and not get too excited about postseason balling or run the risk of handing Berkshire their place in the playoffs.
---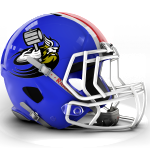 With history, momentum, and all sensible pundits behind them you can rest assured that the Thunder punch their own ticket for playoffs with a comfortable win on Sunday.
Bristol Apache vs Ouse Valley Eagles
With their HC calling his final game and carrying a whole host of injured players, the Eagles have their eyes firmly set on the offseason. Their season started with some bad luck, losing by less than a score in their first few games. Since then it's only got worse and they'll be looking to escape without a tragic loss to the Apache this Sunday.
Bristol are another squad who have struggled with injuries. Unable to field a full line on both sides of the ball for much of the season, players have been forced to play both ways. Although this has shown commendable heart, it's not how you win ball games. Already locked in to relegation they're looking to salvage at least one win from this game to give their young squad a boost, and a reason to come back next year.

---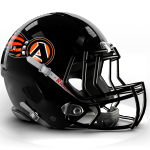 Another game between these sides that doesn't impact the important parts of the SFC 1 Central, but that doesn't mean it can't be a hard fought affair. Both looking to prove something with this last game, I'll give the nod to the Apache as they want this one more.
SFC1 East
written by Nick Wilson-Town
London Hornets vs Kent Exiles
No Stew again this week as he's currently mono-armed, so I'll do my best to cover this selection of crucial fixtures in the East!
Round two of this showdown, and the conference crown is still up for grabs if the London Hornets can flip this fixture following their loss in Week Fifteen.
However, it's going to take a herculean effort from the Hornets, who come into the game with a 17pt deficit to the Exiles, Kent's earning a 17 to zip shutout victory when the two teams met two weeks ago.
With a hefty home crowd at their backs and great momentum in the programme as a whole at present, the Exiles made a statement with their shutout victory. They know they've secured playoff balling, and'll certainly take some comfort in knowing they can actually afford to lose this weekend - by up to 17 points - and still wear the fancy hat when the dust settles.
Even so, you've got to think they're coming into this one planning on nothing less than a W, and the momentum that comes along with it as they head into the postseason?
On the flipside, the Hornets know that odds are a loss will put an end to their season, as the Cats can still steal the #2 postseason berth outta the East if they best the Glads and the Hornets fall short here.
As such, expect the London outfit to lay it all on the line on Sunday, with a talented offence that looked to be finding its rhythm before it was shut down by the Exiles.
Two weeks ago I said I reckoned each of these teams would probably take the home leg of these back-to-back games… And that's still a tempting notion - especially with the Exiles nominally having less to play for here, having already secured postseason balling and a hefty buffer on the conference title lead…
---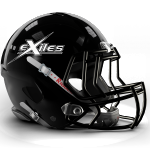 However, given the comprehensive nature of the Exile's victory two weeks ago, it's going to be a big ask for the Hornets to patch the holes they displayed a fortnight ago. Expect a nail biter, but I don't feel like the Hornets have the same sting they displayed earlier in the season. Exiles edge it by less than a score and make some kitties very happy.
Cambridgeshire Cats vs Colchester Gladiators
Yep, one team with almost as much of a stake in the Hornets/Exiles game as the teams involved are the Cambridgeshire Cats, who'll require a Hornets' loss if they're to stand a chance of seeing postseason action
Expect the kitties in red to be checking their twitter feeds during timeouts on Sunday - but first things first they have to live up to their own end of the bargain as well - besting a Gladiators side that have been a tough team to keep track of for a prediction writer this season!
Colchester started their season looking like a force to be reckoned with, opening with two tight wins to kick off their campaign - including, notably, a win over the Cats.
Since then, however, the only wins they've managed to pick up were two toughly contested games against a Mavericks outfit that have a donut in the W column so far this season. The Glads come into this game off the back of two straight shutouts, and while finishing the year with a .500 record is an attractive prospect, ultimately have a lot less to play for than the Cats, with playoffs out of reach.
---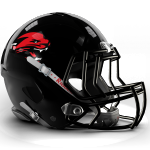 It's been a tumultuous year with the Cats, having to deal with heartbreaking losses off the field, let alone on it, and at times low roster numbers have lead to them putting in inconsistent performances. Still, with everything on the line here, and good momentum from two wins at their back? Cambridgeshire earn a W and a nervous trawl through Twitter for the Exiles/Hornets score.
East Kent Mavericks vs Wembley Stallions
Two teams playing for pride, their fates already sealed.
For the Stallions, they're a team that's really blown hot and cold this season, with fluctuating player numbers reflected in fluctuating performances - we coulda sworn we saw a picture of Head Coach, Warren Smart, kitting up at one point this season!
A huge shutout loss to Cambridge was followed by a big win over conference-leaders Kent, before ultimately a narrow loss against the Hornets saw the Stallions slip out of contention in the postseason race in Week Fourteen. Still, they'll be eager to concrete a .500 record in their first year in the middle tier, and will feel confident of their ability to do so, having posted up a #50Burger on the Mavericks when these two teams last met in Week Six.
Indeed, it's been a tough tilt in the middle tier for the Mavericks, who took promotion through realignment during the offseason. Oddly, while many teams with a zero in the win column would tend to trail off even further towards the latter part of disappointing campaigns, there's some signs the Mavericks have actually been playing their best ball at the sharp end of the season - putting in competitive outings against the likes of the Gladiators, and even leading against the Cats for much of the Week Fourteen meeting between the two teams.
EKM will be eager to salvage some pride from an otherwise disappointing campaign by potentially notching their first win of the season here…
---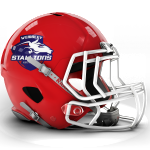 But I'm just not seeing it. Look for it to be a closer run thing than the last time these two teams met, but Wembley at peak form have been a playoff rival this year and should still have enough fuel left in the tank to take the W here.
Comments
comments