BAFA NL 2018 | Predictions Week Seventeen – Premier
The penultimate week of action in the top flight, with Premier North champions Tamworth Phoenix aiming for another perfect regular season, whilst the Pirates bow out of the Premier against a side long-considered the bridesmaid.
Premier North
written by George Buksmann
Tamworth Phoenix vs East Kilbride Pirates
East Kilbride will play out their final game of the season, and their final game in the premiership, as they travel to Tamworth this weekend.
This season has been rather torrid for the Pirates who, after a slow start out the gates, saw head coach Ross Templeton step away from the team and junior offensive coordinator Jamie McLaughlin take the reins.
Tasked with ensuring survival following a 0-3 start would be difficult for many head coaches, and unfortunately, the Pirates did not succeed as they were relegated from the top tier.
The Pirates have struggled to put points on the board this season, having the lowest points scored in the Prem North has meant they have been unable to compete at a level similar to those surrounding them.
Defensive back Ashley Hopkinson and defensive lineman Mark Stewart return for the Pirates following their trip to Finland with GB, as they take on the conference champions.
The Phoenix, on the other hand, will be raring to go leading up to this game having already beaten EKP 46-0 in week 11.
It will be interesting to see how Tamworth line up for this game come Sunday as in addition to having six players away in Finland, including starting quarterback Patrick Daley and defensive back Will Hobbs, while the remaining players in the premiership had a break from play, will head coach Jason Scott more thoroughly rotate his squad to avoid injury and rest key players knowing that their conference crown and playoff spot are secure?
---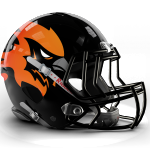 Tamworth are strong in their depth of talent on their roster, as such it will be incredibly difficult for EKP once again in their swansong game as they bow out of the top flight. Phoenix to win.
Merseyside Nighthawks vs Sheffield Giants
With post-season seedings already wrapped up in the Prem North Merseyside and Sheffield will be jostling for third place and reputation among the teams who have not qualified for the playoffs.
A win for the Nighthawks would see them leapfrog the Giants for third, after a season where they had a disastrous start, compared to their previous season, with the possibility of relegation looming overhead.
The Nighthawks are now comfortably safe and share a 4-5 record with the Edinburgh Wolves, only fifth via points against, yet Sheffield maintains the advantage over Merseyside with a game in hand, having only played eight games.
A loss for Sheffield this weekend could still see them finish third, but a tough end to the season vs Tamworth will mean that they will want the win even more so on Sunday.
Quarterback Brad Thompson also returns from GB alongside head coach Toby Chesters, again it will be interesting to see if Thompson will get the nod ahead of Johnson based on tiredness and rotation.
The 'Hawks are in a much stronger position than at the beginning of the season, as it appears that they have now found the way to see out games and secure the win.
A leaky defence has caused Merseyside issues this season, but paired with a high-octane offence to accompany it meant that they scored 46 points in their last outing, can they secure a 50-burger this season?
Merseyside had their own pair over in Finland, with wide receivers Harry Routledge and Alex Eager now back with the team.
---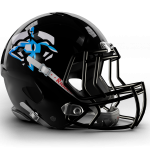 When the two teams last met in week seven it resulted in a 47-27 win for the Giants, it appears likely that we see another high scoring game, however, I think Sheffield will do the double.

Premier South
written by Rose Wilford
Bury Saints vs London Olympians
The Olympians last game was a loss against the second-placed Prem South team the London Blitz, a tough game which saw the Olympians deliver a much-improved fight and manage to score 25 points on the hosts. This week they travel to Bury to compete against the team that is yet to win a game this season. The Olympians will be feeling confident knowing that they will be able to defeat Bury and maintain their position of 3rd in the conference.
The Saints will be glad to get this season over with and to decide where their future lies, with only O's and Aztecs left to play this season they are likely to finish the season on a winless record. The only benefit to their next two games is that they have the home crowd behind them and will be able to see out their season with their family and friends behind them.
---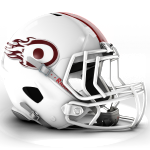 The team will need to establish a plan for their next season if they are to continue playing as due to their departures from the American Air Base they have been without the players that they so heavily depend on. O's to win
Farnham Knights vs Bristol Apache
The Aztecs penultimate game takes place this Sunday and the team will be feeling disappointed with knowing that they can only achieve 4th place this year. As a team that beat the Blitz last year their fall to the Olympians a few weeks back seemed to seal their fate and thus their season ends after next weekend when they play the Saints. This weekend however they face the Farnham Knights in a game that the Aztecs should be feeling confident they can win. The team managed the W the last time these two teams met at the orange sides Home ground, if they can do the same again this Sunday Coach Chris's side should finish out their season with 2 wins. However should they fail to win they could drop to 5th place leaving the Knights to jump into 4th and finishing on a worse record than their previous seasons.
The Knights also play their penultimate game Sunday with only the O's left to play next weekend. This weekend the 2-6 team take on the Aztecs, the team they lost to 62-14 in week 9. Still, the team comes away from a strong win against Bury and 3 weeks rest so shouldn't be carrying too many injuries and could have a full squad to face the current 4th place team.
---
With a fourth place in the south at stake for both teams the battle is on this weekend. Aztecs to win.
Comments
comments