BAFA NL 2018 | Predictions Week Ten – Division One
NFC 1 North
By Nathan James Sharrocks
Gateshead Senators vs Glasgow Tigers
The NFC 1 North has four teams with a .600 record or greater whilst two teams languish at the base of the table without a win between them. This game sees one of each face off, as the 3-2 Glasgow Tigers make the short trip across the border to the Gateshead Senators, who sit on a, somewhat unlucky, 0-4-1 season.
Neither team has had their own way with the league, with Glasgow picking up narrow wins against the two teams below them in the conference, including a one-point victory over the Senators at home a few short weeks ago.
Meanwhile, the Senators have gone from keeping games competitive, see the tie with the Wolverines and the narrow losses to Northumberland and Glasgow (by just a point each), to getting blown out by Yorkshire last time out. The 50-3 loss must have been disheartening and it remains to be seen whether the North-Easterners can bounce back from it.
Glasgow's offensive production needs to improve, as they're still in a negative for:against ratio. They have a great opportunity to do so here, but it won't be simple. Gateshead will see this as one of their few opportunities to pick up a win this year and will want to make the most of it.
---
Expect a close battle here. But the prediction goes to the team with the confidence. Glasgow Tigers to win.
NFC 1 South
By Grant Dean Lawless
Nottingham Caesars vs Doncaster Mustangs
The Caesars and Mustangs have both defeated the Jets this year. The Caesars found a little success in their first game against the Jets, and then had a scrappy win in the return leg.
But their last game out they took a complete battering. Offensively they struggled to move the ball and didn't make many first downs. For the second time this year, they [technically] evaded a shutout with a late field goal. But let's be real, they've only scored touchdowns against the winless Jets.
On defence, it seems that 70-yard long bomb got the NFC1 South thinking… let's just sling it deep downfield. It's absolute money! And that's exactly what Sandwell did!
Doncaster will be flying after an impressive second-half victory last week, putting up 22 points on Coventry. The game was relatively even until the fourth quarter where the Mustangs pulled away - they did what they needed to, caused a few turnovers, gave up no touchdowns and scored when it mattered.
Nottingham will have circled this fixture as one they'd hope to pick up a W in, but in reality I expect this game might end up being a competition on who can throw the most deep-balls! A DBs dream/nightmare! (Dependent on ability)
---
Last week I didn't get my predictions in and Nick got them wrong (Eds: One of them wrong!). I'd have picked Donny last week, and to prove it; I'll take them again. Mustangs win!
Shropshire Revolution vs Coventry Jets
Shropshire have faired… okay this year. They certainly came out of the gates fast and impressed with their early-season win over Nottingham and pushing the Steelers to the wire, but their pace has slowed while others only continued to pick up momentum.
Still, following last years perfect season in Div 2 they have secured their position as the third team in the conference. Playoffs are now looking out of reach, barring some significant changes in form elsewhere, but Shropshire should so far be fairly pleased with their first year in the tier.
Coventry, meanwhile? Last weekend's loss to the Mustangs now sees them teetering on the brink of a drop down to Division Two… and in fact that probably wouldn't be a terrible thing for the team. Odds are they could really benefit from a season or two in Div 2, giving them a chance to recruit and rebuild their confidence.
Having watched a fair amount of their games this season, they look entirely out of their depth. While there are some individuals talents, at times players seem lost and often out of position; paired with poor schematics, it's not a pretty sight.
---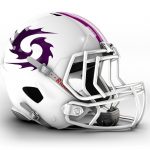 Hopefully Coventry haven't allowed their heads to drop following last weekend's loss, but I still think this game could quickly move out of their reach. Shropshire win.
SFC 1 Central
By Chris Fox
Ouse Valley Eagles vs Solent Thrashers
Once again it was special teams that was the gamebreaker for Ouse Valley as they missed on a field goal on the opening drive and an extra point after their first TD, dropping the Eagles drop to 2-4 on the year.
Although they were leading at half time 13-7, they weren't able to hold on to the lead. Injuries have plagued this already depleted squad and losing two of their best athletes at the end of the half meant they couldn't stand up to the physical Saints side.
Bring on the wrong side of a one-point loss can make people bitter, however Head Coach Neale McMaster was able to see the positives that came from the game:
"We really dominated the first quarter with our run game, but on two separate occasions walked away with no points after not being able to punch it in, or convert the field goals, something we have been very good at this up until yesterday. It was disappointing to say the least.
We 100% should have won that game, but credit to Oxford, they worked through their system, we knew what they were doing on offence and defence, and at times we still couldn't stop it. That's on us as a team.
The positives are that we know that we have a true team. Everyone is pulling in the same direction, and that's a powerful thing. We're making changes as we go through the season, and everyone is really pulling their weight for us. That'll help us as we go down the stretch".
This weekend will be the Eagles biggest challenge to date as they go up against league-leaders Solent.
Before their bye week, Solent faced the Sussex Thunder in a game that looks likely to decide who wins the conference and, after a tough defensive effort from both sides, Solent finished on top.
Head Coach Steve Rains was able to speak with us and give his thoughts:
"The game against the Thunder was predictably tough - they beat us twice last year and came in full of confidence after their recent results. We were very pleased to come away with the win and once again it was our Defence that really sparked the momentum change - plus a great Special Teams performance from our rookie Kicker Matt Hewlett."
With that victory the number one spot is the Thrasher's to lose.
This is the first time that Solent have faced OVE this year, but were able to win two of the three games they played against them last year. You'd think that with a perfect record and average 20 point differential going into this game the Thrashers might be thinking the second half of their season is sewn up, but that's not the message we're getting from their Head Coach:

"Now, of course, we have a big target on our backs - the next five games will be harder still because of what we have achieved in the first five. That starts with OVE this week - they have picked up after a slow start to their season and we know that we are facing yet another tough game and a long road trip."
This is only the second time this year that Solent have played away from home, their first was a Week One win over Oxford. Will they be able to carry this momentum with them when they leave the safety of home?
---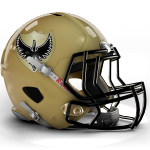 In the wild, thrashers would have reason to fear the shadow of an eagle passing overhead. In Britball, these Thrashers are liable to smother the Eagles. Expect a fairly one-sided affair, with the Eagles struggling to make any ground whatsoever against a dominant Solent side.
Bristol Apache vs Berkshire Renegades
After a tough string of away matches Bristol are finally hosting their home opener. Injuries to the O-line have hampered their success in the early part of this season, but they've had a bye week to get players fighting fit again.
From the last game against the Saints, Club Captain Adam Davies said he
"…felt that Oxford were very well drilled but we showed tremendous determination to keep going and manage scores late in the game".
This never say die attitude shows that all is not lost however, as they have been improving with each passing game. Talking of the passing game, QB Andy Watts connected with receiver Jim Powell-Cullingford for two touchdowns against the Saints. Watts also showed off his manoeuvrability as he dashed in to the endzone from 8 yards out.
With the offence starting to find its feet, it's time for the defence to step up and make the stops necessary. Bristol are yet to win a game; if the Apache want to have any chance of avoiding relegation, they need to start winning now.
Across from them, the shine on the similarly recently-promoted Renegades has well and truly worn off. A garbage time touchdown against the Thunder whilst already 32 points down is a massive turnaround from the side that some people, myself included, thought would be challenging for a playoff spot.
Riding a three-game losing streak, all the fight seems to have gone out of this side that started the year 3-0-1. In the last three games they've scored a total of 13 points, when in their first four fixtures they scored an average of 33 per outing!
All of those disappointing results have come away from home, and as they travel to Bristol this weekend, they'll need to find a way to bring some of their previous better form with them.
---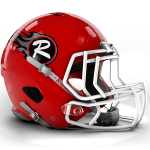 Don't expect this one to be a repeat of the Week Foone-sidedded affair. This will be a much closer fought contest that could see either side walk away with the victory. In the end, I believe that Berkshire will do just enough to pick up the win.
SFC 1 East
By Stewart Hill
Kent Exiles vs Cambridgeshire Cats
A tough game to predict this week, the hardest prediction I am going to have to make. Top of the division Cambridgeshire Cats take on the Kent Exiles, who are hot on their heels. Let's have a look!
Through some thorough investigating of both teams there really is not much in it, the Cats have only played one more game, placing them on top. After overcoming adversity they put on a sterling performance against the Wembley Stallions last week, the Cats prove that they have really banded together this week and are performing smoothly and consistently. The Cats will not be able to rely on any last minute heroic actions this time around, if the Exiles have been paying attention, they will know what they're up against.
'The last time we faced the Exiles we didn't capitalise on our early lead and we nearly paid the price. We're coming in to this game as a more mature team, however, playing smarter in all phases of the game"
Say the Cats.
The Exiles, on the other hand, are already well established, with their one loss against the Cats in Week One, it's safe to say they know what they're doing. With a solid defence in place that's allowed only 30 points against them so far this year, the Cats' offence has a hefty task ahead of them.
After their Week One loss the Exiles didn't let it get them down, instead going on to smash each subsequent opponent.
This game is going to be a tough one to predict, two exceptional teams, each in with a good chance to be playing for promotion later this year… Let's see how the cookie crumbles.
---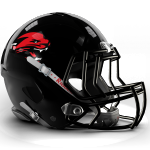 Still, if I've got to make a choice? With the Cats proven they can battle through adversity, and have really improved all season. I think they'll take it this week. Cambridgeshire Cats to win.
London Hornets vs East Kent Mavericks
Once again we have the pleasure of the London Hornets facing the East Kent Mavericks. This time, however, we have the Mavericks travelling to London for what we can expect to be an interesting game.
After a tough loss against the Hornets in Week Eight to the Hornets, the Mavericks are hoping to make a strong comeback. With the Hornets' tactics being exposed the Mavericks know what they're up against. With some hard work and a bit of grit, I think HC Glenn Lindley has a few tricks up his sleeve to take on the Hornets. Will we be expecting a W, maybe not, but the Hornets should watch their backs, the Mavericks are hungry and are coming for the W.
The Hornets, on the other hand, it's safe to say they know what they're doing in this league, they have plenty more games to play and could come out on top by August. After a solid win against the Hornets the other week and a nice rest period between games, what's to top them clenching a second W in a row against their opponents. Only letting 10 points through last game, also with one of the lowest points against them in the division, 36, it's safe to say they can keep the Mavericks offence away from the end zone and out of field goal range. But who has it this week?
---
Time and time again you will hear me with this conclusion and time and time again I hope the Mavericks will prove me wrong. Based on previous performances I will have to pick the Hornets. I'm waiting Mavericks, prove me wrong! London Hornets to win.
Comments
comments