BAFA NL 2018 | Predictions Week Ten – Premier
Week Ten is here, and whilst the entire Premier North is in action, focus in the South is in London as the Blitz and Warriors clash for the first time this season!
Premier North
by George Buksmann
Tamworth Phoenix vs Sheffield Giants
Another week goes by, and another clinical performance from the Tamworth Phoenix. They categorically took apart the Merseyside Nighthawks 62-0 in week nine, one point short of surpassing their week six encounter, however, this time they managed a shutout.
"It was another good team performance, with all phases of the game turning in solid performances," said HC Jason Scott, "We need to tighten up on some areas and fine-tune aspects of our game, but overall, we can be satisfied with our performance."
Coach Scott had an abundance of praise for his team, with Pat Daley having another outstanding performance. Adam Hope played well from the backfield and was described as a freak on special teams. James Hossack and Will Hussey were also noted to have played well on offence, while Phil Allred celebrated a "complete performance" on his first start for the defence.
"[To beat Sheffield] We need to have a great week of practice and make sure we prepare well," Scott said, "The Sheffield game is our annual 'white out' game, so we're hoping to get some of our alumni down to Pack Meadow for the contest. We'll be keen to put on a good show for them."
The Giants take to the field for the first time since week seven when they too overcame the Nighthawks, 47-27.
While they did get another win under their belt, there is still work to be done for Sheffield. "We need to start more quickly, we have been slow off the mark in most games this season," said HC Toby Chesters, "We didn't hit our stride until the half against Merseyside and we can't afford to keep giving the opposition that much of a start."
Sheffield will need to execute their game plan and take no plays off, to achieve a win, from the first whistle to the last, their head coach said.
Sam Broughton and the rest of the running backs had a great second half behind and strong and impressive performance from the offensive line. Sam Fossey had an excellent day on defence, adding another two interceptions to his collection.
---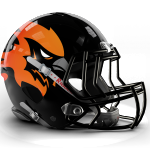 While Sheffield are totally capable of scoring a few touchdowns for themselves against the best defence in the Prem North, it'll be considerably difficult for them to walk away victorious unless we see a disastrous change in tone from Tamworth. Phoenix to win.
Manchester Titans vs East Kilbride Pirates
The Edinburgh Wolves seemingly get the best out of the Pirates, despite being their longstanding rivals and inflicting two losses, East Kilbride have only managed to put up points against them this season, most recently in their 29-25 loss in week eight.
Scoring points has been a consistent problem that has plagued the Pirates offence this season, currently, the Pirates have the worst offence in the Prem North having only put up 52.
"We need to continue to increase our execution which is improving, but nowhere near where it needs to be," said HC Jamie McLaughlin.
East Kilbride can take solace in the fact that their defence, statistically at least, appears to be performing okay. The defence has not necessarily been embarrassed, as opponents scores have not been outrageous. They currently rank fifth, and would need to concede 96 points to drop to sixth, however, EKP are yet to play Tamworth.
Coach McLaughlin has put an emphasis on executing consistently, the offence will need to find a spark from somewhere to finally score against an opponent that isn't the Wolves.
Manchester, on the other hand, will be rather solemn this week, following their gut-wrenching 44-41 buzzer beater loss to the Merseyside Nighthawks.
"Losing a game the way we did will be something many of us will remember for a long time," said HC Pete Birds, "From being so far behind to giving ourselves a chance to have it taken away with time expiring is a bitter pill to swallow. Taking the positives from it the belief we shown in the final quarter and never giving up stands us in good stead. Well played to Merseyside the pressure on them was immense and they managed to take it on the day."
To their credit and talent, Manchester played well and should be proud of their performance. "[In] the fourth quarter we refused to lie down. Led by Sam Bloomfield the offence clicked and gave us a shot of winning the game. The belief and desire on the team to never give up really shone through," said Pete Birds.
"We all have something to improve on, from coaches to players we can all keep improving and hoping we can go into the EKP game with positivity and drive to show our ability," the Titans coach said.
Manchester will be keen to return to their winning ways in what has been so far, a glorious debut season in the Prem North. Sam Bloomfield and his offence will surely open up once again, it's not unlikely that Kinder, Newnes, and Bamber all find the end zone.
---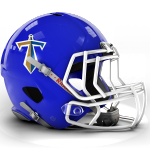 While the Titans will be looking for another win and their first 50 burger of the season, this game presents an opportunity for the Pirates to find a score, as the Titans defence currently ranks fourth with 156 conceded. Titans to win.
Merseyside Nighthawks vs Edinburgh Wolves
The Nighthawks are another team looking to recover from a rather unforgiving 62-0 beating from the Phoenix in week nine.
"We started the game relatively well offensively, but a holding penalty halted some good progress for us," the Nighthawks organisation said, "Tamworth then adjusted swiftly to what we brought for them, and the offense struggled to get any momentum going for the rest of the day. Defensively, we travelled relatively light, and despite knowing what Tamworth were going to do, we just couldn't get the guys in the right places to stop them."

RB Martin Murphy kept at it as he was continually fed the ball, and he made some real hard yards on Sunday. The Nighthawks also rotated other guys for some reps, which they believe will be a valuable lesson against "the best team in the country at the moment."
Merseyside will need to concentrate on the errors they made in the game at Tamworth, and focus on doing the easy things right. They'll bring a few new things for Edinburgh that they hope they won't expect in their attempt to get the win.
The Wolves grabbed another important win, 29-25 over EKP, as they attempt to solidify their playoff seeding, they currently sit third.
Edinburgh played well, as they secured their second rivalry win. "As always, we need to improve our basics, we need to cut down on the silly mental errors and the penalties they lead to," the Wolves organisation said.
RB Calum Davidson had another standout performance, racking up 165 yards in one half alone, behind a controlling offensive line. DB Andy Maciver made a key impact early on, with a notable interception.
"We need a strong defensive performance this week. This is a team that has proved in the past that they can score in an instant," the Wolves said, "We must shut down the run game, offensively we need to execute the fundamentals. We need to establish the run as last week it's what propelled us to victory."
Merseyside's explosive offence has recently spurred to life but has struggled against the resilient Tamworth defence.
---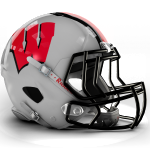 The Wolves second-ranked defence has shown prowess as they have kept on top of both Sheffield and Manchester's high-powered offences. This will be a physical game won in the trenches, and I expect the Wolves run game to dominate. Wolves to win.
Premier South
by Rose Wilford
London Blitz vs London Warriors
Finally, the game that everyone has been waiting for in the Prem South! They're easily the most crucial contests each year in the southern half of the top tier, as the two top teams go head to head to take the top spot of the conference and set the bar for the second leg.
Both London outfits teams are currently sitting 5-0 with neither side yet missing out on a #50Burger scoreline. The Blitz have set a higher bar on offence, but on the flipside the Warriors have fewer points against, having only conceded 12 points across their four games played.
Despite each being at the midpoint of their seasons, you just know that both teams will have been focusing primarily on this game for weeks now, knowing that this one fixture could well make-or-break their seasons.
The Blitz head into this after a big win against the Aztecs in Week Eight - a game which saw the Aztecs get two TD's, though the Blitz answered with 59pts of their own. Notably, the Blitz had a few players sitting out for both their offence and defence, and having a bye week last Sunday has allowed those players the rest they needed and as they head into this game. Standouts such as Oliver Bishop, Jamie Charles, Sam Rogers, Temi Odeyemi and Alex Davies will be coming into this one fresh.
Coach Duncan Burford noted they're all difference-makers, so as they re-join the likes of Gabriel Quartey, who has had a strong season so far on offence, Deejay Ogunkolati and first year Blitz player Conor Durham on defence, the Blitz will feel confident they're putting their best roster on the Gridiron on Sunday.
Coach Burford shared
"We always get ourselves up for this game, it's a great rivalry and we got the better of them last year. You can guarantee both sides will be coming out with something to prove. We want to show again that we're the best team in London, but there's only one place that's decided… and that's on the field on Sunday."
Meanwhile, the Warriors have been working towards this game since the start of the season. They know year on year that the Blitz is their primary competition.
Having missed out on a Britbowl appearance for the first time in many-a-year last season, there's some expectation that this game will have particular meaning for the urban football programme, but odds are Coach Tony Allen and his staff have sought to remind their roster that this weekend is no different to any other season: it's a big game, it's important and the Warriors will turn up with big numbers, big players and will do what they need to to take home the win.
The Warriors have a strong coaching team and staff behind them that dedicate their lives to the sport. This weekend will be a battle for all involved and is definitely worth the watch.
---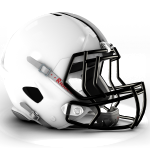 We never really know what to expect from the first of these two big showdowns each year - both teams are simply too big a cut above their other opponents to judge relative strength. Rather, this Sunday we'll finally gain some real insights into who the top dog in the south is, and I'm looking forward to it! On this occasion, just on an inkling, I'm backing Warriors for this one.
Comments
comments