BAFA NL 2018 | Predictions Week Thirteen – Division One
A busy week in the north as teams look to take one step closer to locking up some postseason action…
NFC 1 North
written by Nathan James Sharrocks
Northumberland Vikings vs Gateshead Senators
It's local rivalry week in the NFC 1 North, with the two North East teams up first. But geographic location is where the similarity between these two ends. The Northumberland Vikings remain undefeated on the season and barring a real upset, they look likely to take home the conference crown, whilst the Gateshead Senators have struggled to a 2-4-1 record.
Whilst they have won their last two games, the Senators' season will ultimately be a disappointment following an impressive tie against the recently relegated Lancashire Wolverines in their opening game.
The Vikings and Senators met way back in week three, with the Northumberland men coming out on the right side of a tight 19-20 affair before they went on a six-game unbeaten streak, beating every other team in the division along the way.
Whilst their offence hasn't been too potent, the Vikings defence has been stingy, holding comfortably the best record in the conference and it should see them well into the playoffs.
---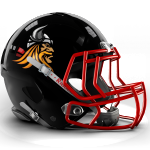 This one is easy to predict on paper, but we all know football isn't played on paper. A nice local rivalry is always good for throwing up the unexpected but how can you bet against the Vikings continuing their unbeaten streak here?
Leeds Bobcats vs Yorkshire Rams
The Yorkshire Rams make the short trip to take on their county rivals in the hopes that they can get their season back on track. Starting 2018 with a 3-0 record, things looked rosy at John Charles Stadium, but losses to the Lancashire Wolverines and the Northumberland Vikings has ended their conference title hopes, left them at 3-3 and potentially dashed their chances of a playoff appearance.
But they have the ability to put a steamrolling on the team that they beat 31-0 on opening weekend here and keep the pressure on the two teams above them.
For the Leeds Bobcats it's simply been too much too soon. They have good ties to youth teams and universities to sustain numbers as well as a great coaching staff and good sponsorship, which are all solid foundations for a young club.
---
Leeds'll likely boss Division Two should they drop back down, as is looking likely, but Division One has had its way with the Bobcats in 2018 and that will continue here. Yorkshire Rams to win.
NFC 1 South
written by Grant Dean Lawless
Sandwell Steelers vs Coventry Jets
Kit Varney led the Steelers to 47-0 throttling of the Nottingham Caesars. Some quality work from the offense, partnered up with the defensively stout front seven causing more turnovers and getting themselves a pick six too! Constant pressure on the QB forced the ball into the air for easy interceptions. The tie against Doncaster may have put a conference title likely out of reach, but they're still odds-on for some postseason action.
I don't have much to say about Coventry. I have little time for the kind of 'Tactical Forfeit' they opted for last weekend.
The Sandwell-Mustangs awarded tie means the Jets need to win two of their final three if they want to dodge the drop to Div Two… whereas if they forfeit again, they should find themselves back in the Associate process.
---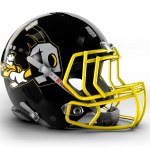 Coventry will show up to avoid the forfeiture, but I think there's a real risk the game won't go to a full four quarters. Sandwell rock it.
Nottingham Caesars vs Shropshire Revolution
With both teams Conceding 100 points between them last week, you could expect a shootout in this match, but with players likely missing from both rosters, this might be a bit of a stalemate.
Nottingham played last week with only five linemen and many players going both ways. The Caesars have lost 25 players for various reason since the start of the year. It seems like the ship is sinking, and the players are bailing out. That said, I must eat some humble pie following my #burgeryfire last week, as they only conceded 47points.
Shropshire meanwhile were force fed big old burger last week, to the taste of a 53-7 hammering by the Falcons. Achieving a score or less in five games already this year, the Revolution see the return fixture of the classic 6-0 victory in Week One.
---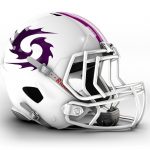 The winner of this game is likely to pick up the third spot in NFC1 South. They've already beaten them once, so I think the Revolution will do the double.
Doncaster Mustangs vs Leicester Falcons
Doncaster have kindly moved their fixture forward to avoid a clash with the World Cup Final. The Mustangs have all-but secured their position in Division One for next year, purely by turning up in Sandwell a few weeks ago - the tie putting them half a game ahead of where the Jets, even were Coventry able to take the second meeting between these two.
Unfortunately, simply showing up won't be good enough this weekend as they host the Division One title favourites. They will hope to have a fuller squad than when they travelled to Nottingham, where they looked particularly pedestrian,
What to write? Leicester are pretty good, they got their first #50burger of the year against Shropshire with AJ Mepstead under centre. This week sees Brammer and Whitehead return giving them three QBs to choose from. Not a bad problem to have!
---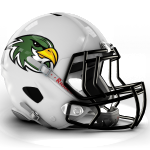 The biggest positive to take away from this one? Odds are the mercy rule kicks and everyone involved will want get home in time for the soccer. Leicester will dominate this one!
SFC 1 Central
written by Chris Fox
Solent Thrashers vs Ouse Valley Eagles
And so it comes to pass that the Thrashers are unable to keep their perfect season intact. Looking lethargic in defence, they managed to concede 45 points against Berkshire. A defence that had been holding teams to <8 papg have seen their average jump to 13.5 papg.
Down 33-12 in Q2, the offence rallied and although they managed to score 34 points of their own, it wasn't enough. Solent have been the most consistent side of SFC 1 Central for 2018, and to see them take a tumble against the Renegade underdogs at this point was quite the shock. Will this be enough to shake them out of their funk, or will they come into their game against the Eagles still reeling?

In case you missed the news outta the Eagles, the McMastermind is leaving at the end of the season. With three games left, there's a risk the timing of the announcement feels a little bit like throwing in the towel?
Although not quite mathematically safe from relegation, for all intents and purposes the Eagles are safe. They've been low on players for the entire year, and suffered with season-ending injuries to key positions, to the point where it's apparently that this just isn't the Eagles year. OVE have managed to be competitive in almost every game they've played this year, and they have the opportunity on Sunday to show that they're not done with this season yet, and send their HC off on a high.
---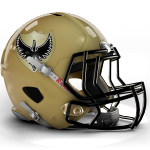 The last time these teams faced off was in Week Ten and Solent came away with the shutout victory. Solent started that game with a 70 yard play, and it really set the tone. You can expect more of the same this weekend, the Thrashers will get the win and put to bed any rumours that they're losing momentum.
Oxford Saints vs Berkshire Renegades
We'll be seeing an early kickoff at Tilsey Park this Sunday as the Saints kowtow to the will of the soccer-watching masses.
A significant portion of the lineup has changed for the Saints since they last played the Renegades. American Tony Glover has stepped away from QB, slippery returner and WR Josh Peck is done for the year, and free safety Tom Swift has moved across the pond. They've managed to paper over the cracks by bringing back James Sharples to play QB, found a solid target in WR Jeremie Leonard, and rookie Isa Mohammed has been running defenders over in his quest for the end zone.
Berkshire have put themselves in prime position to sneak a playoff spot with their electric win over the conference champions last Sunday. With this being their last game of the regular season, they'll need to put it all on the line. They started the season strong besting the presumptive favourites, then struggled once they went on the road. A start to D1 life to be proud of, could turn in to a season to be ecstatic about if they can push through their road game blues and come away with the win.
---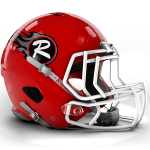 Both sides need to focus on the game at hand. If either side wants to see postseason football they must win all their remaining games, and see Sussex lose at least one of their remaining fixtures. This game ended in a tie last time they faced off. Each outfit comes in with great momentum, but with the Renegades having taken the biggest scalp of the season in their win last week? I'll go with big red.
Bristol Apache vs Sussex Thunder
Bristol are all but guaranteed a drop back down to Division Two. They've been frustrated by the number of players not returning in the offseason, and then losing further ballers to injury at the start of the year. Although they've battled through to play every fixture, better than some premiership side this season, they're yet to really be competitive in any of them.
It really feels like the squad that was available for games this year wasn't quite ready for the step up and therefore may honestly be better served returning to D2. Hopefu,lly they can hang on to the players who have gained some very valuable experience in their time in the SFC 1 Central.
As they come in to their penultimate game of the year, Sussex need to keep their wits about themselves. It'd be easy to for them to count this game as a win before kick-off, considering the drastic difference in records at this point. Instead they can't take their eye off of the prize because dropping either of their last two games puts them in jeopardy of missing out on postseason football.
---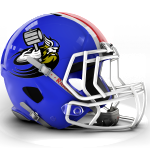 Expect to see another highlight reel from the Thunder drop on Monday as they drop a burger on the Apache. The only question is if this time the Thunder can get out of the game with a clean sheet.
SFC 1 East
written by Stewart Hill
London Hornets vs Cambridgeshire Cats
What a season both of these teams have had! The Cambridgeshire Cats spent a decent amount of time sitting on the top of the table, but appear to have had a decline in performance in their recent few games. The London Hornets, on the other hand, have won all but one of their games so far, only dropping a close game with the Wembley Stallions in Week Three.
At the beginning of the season, I was very unsure who was going to take the conference title this season. Throughout, I managed to whittle it down to three: the Cats, the Hornets and the Kent Exiles. However this week I have it down to two! The Hornets and the Exiles.
The Hornets defence have shown incredible talent throughout the whole season and what do they have to show for it? Only 63 points against them, second out of the six in the conference. If they can hold up through this game, I think they're in for a W this week. Not to say their offence should be glossed over, a sterling performance from them also, but facing strong and high scoring and rapid offences like the Stallions and the Exiles? You need a solid wall to stop them.
The Cambridgeshire Cats, I feel have fallen on hard times of late. A force to be reckoned with at the start, but I fear that it's slipping for them in recent weeks. Their roster strength has steadily declined, and it may be that that's the determining factor between their early-season narrow wins, and late-season narrow losses. At their peak they're a strong side, also with a high scoring offence. Is that going to help them this week though?
The Cats fell in Week Eleven to a 28-20 loss, the Hornets offence capitalising on early opportunities. With a week off to rest up and prep for round two, expect another closely contested fixture where it'll be a big ask for the Hornets to get the jump on the Cats like they did last time around.
---
A tough one to call but there's one team carrying most of the momentum here. Both teams will put on a good show and it'll be a feisty one right until the end, but I am siding with the Hornets on this one. London Hornets to win.
Comments
comments